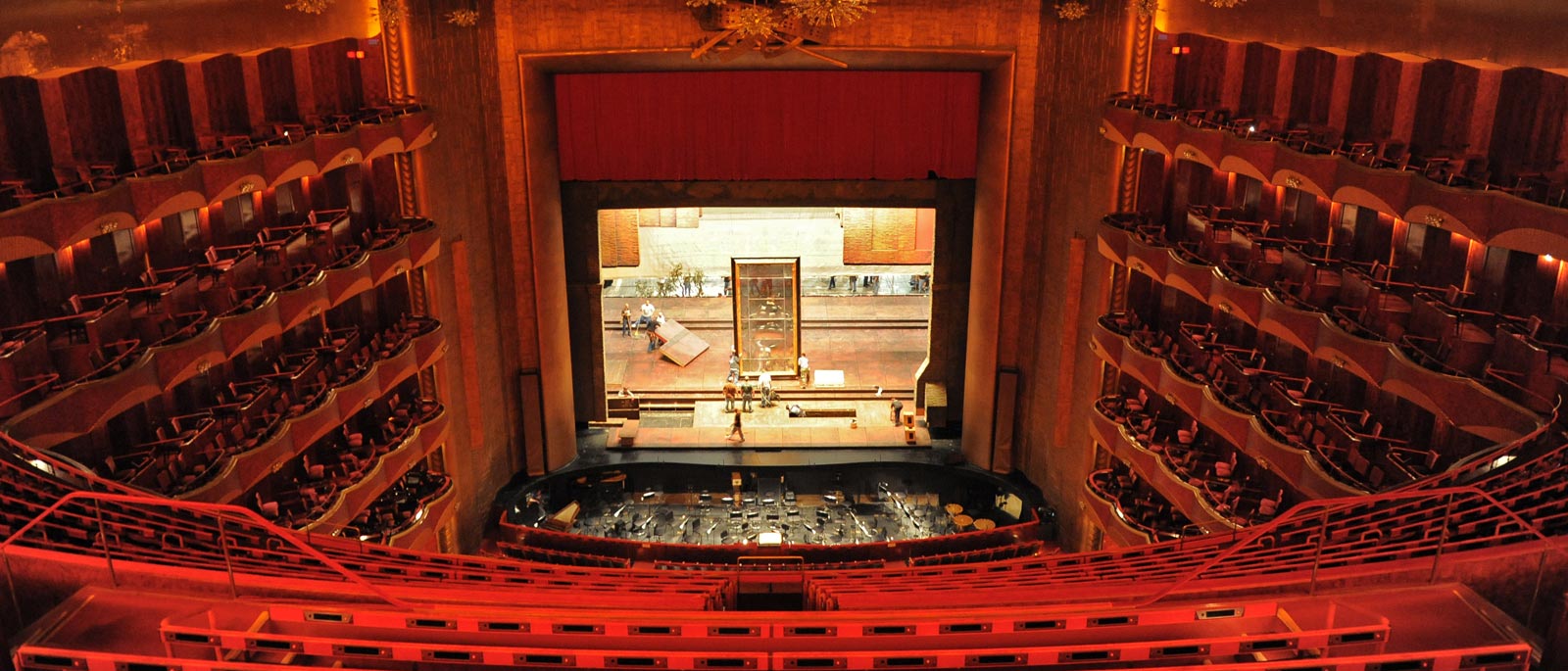 Daytime Access
Thank you for visiting the Metropolitan Opera during the 2018-19 season.
During the opera season, certain areas of the Metropolitan Opera House are open to the public, free of charge, on weekday mornings from 10 am to 2 pm, and on Sundays from 11:00 am to 4:00 pm. Visitors to the Met can walk up the famous grand staircase, admire the iconic crystal chandeliers, or visit our exhibitions downstairs. Photography is permitted in all public areas of the house, so it's a great way for tourists or locals to capture a classic New York shot. A large television screen will give visitors a live look at what's happening on the Met stage, where rehearsals take place every morning for the more than 200 opera performances the company presents each season.
On most Sundays during the opera season, visitors can have brunch at the Grand Tier Restaurant, which is open from 11:00 am to 2:30 pm featuring performances by rising Met stars. For information visit Dining at the Met.
Daytime Access is not available from May 12 through September 24, 2018.
Information on Daytime Access for the 2018–19 opera season will be available in early September.