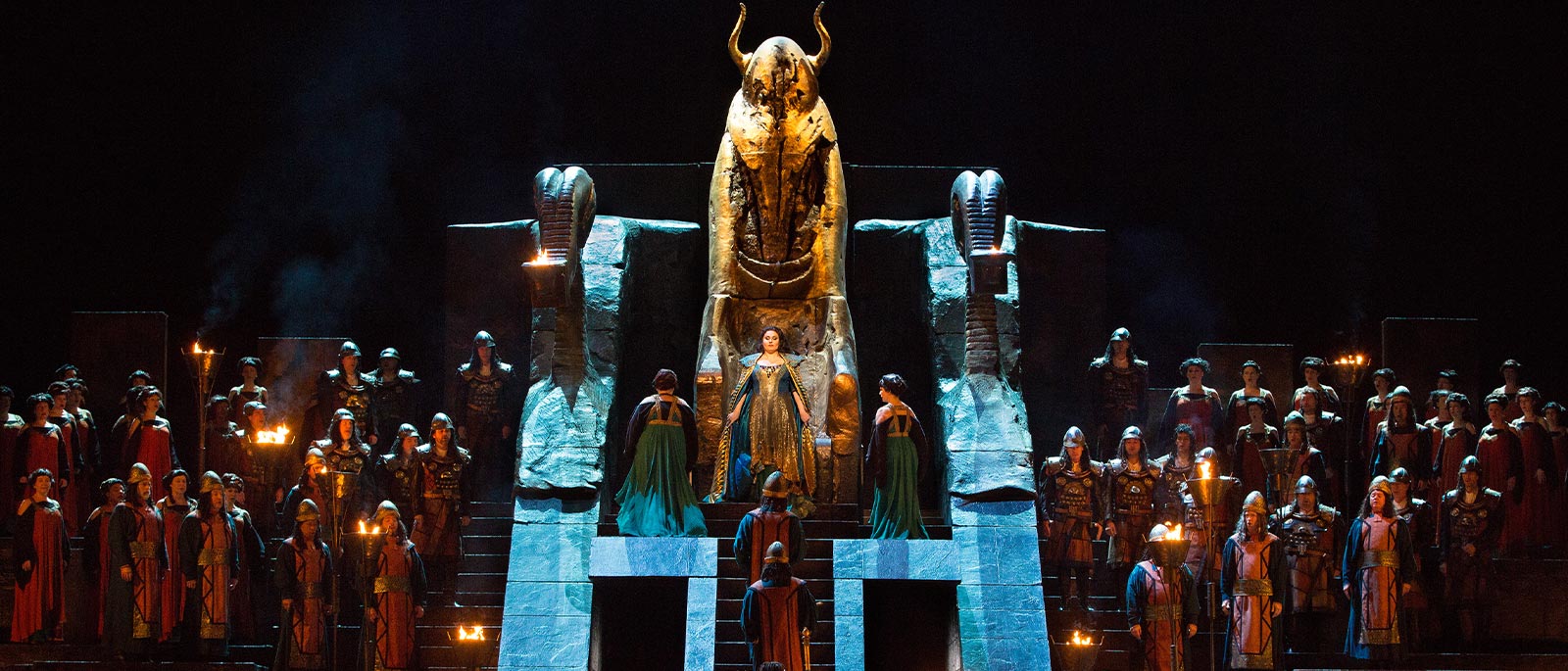 Make a Gift
When you contribute to the Metropolitan Opera Fund, you provide vital support that helps to ensure that the Met will continue to produce thrilling opera for a global audience. Your new or increased gift today will be matched dollar for dollar by a Met Board member and will make a truly meaningful difference. Thank you.
Donate
Minimum donation of $1.00 is required
Minimum donation of $1.00 is required
Special Funds
If you prefer, you may also decide to support specific Met programs. For more information about the programs and funds, please select from the following initiatives below:
Commemorative Gifts
Consider making a gift to the Metropolitan Opera in honor of friends & loved ones.
Consider a matching gift
Increase your contribution to the Metropolitan Opera with your company's matching gift program and your gift will go even further in supporting extraordinary opera.
Donor-Advised Funds
You may make contributions into your donor-advised fund (DAF) account and subsequently recommend distributions to The Metropolitan Opera Association, Inc. from the fund. Please contact your sponsoring organization to advise on a donation and be sure to read through their guidelines. In accordance with IRS regulations, you may not receive membership or special event benefits with a financial value by recommending a distribution to the Met from your DAF.
Giving From Your IRA
If you are 70 ½ or older, you can make a meaningful difference and save on taxes, when you support the Metropolitan Opera Association, Inc. by making a gift directly from your IRA.
International Donation
The Metropolitan Opera is grateful to our dedicated supporters across the globe. As an international donor, your contribution is vital to supporting the work on our stage in New York and to bringing grand opera to audiences around the world through ongoing virtual programming. Thank you for helping to ensure a bright future for the Met – especially at this time of the pandemic, where every gift matters even more.
Contact Us
For further assistance, please contact:
Customer Care
The Metropolitan Opera
30 Lincoln Center
New York, NY 10023
Phone: 212.362.6000
metropolitanopera@metopera.org