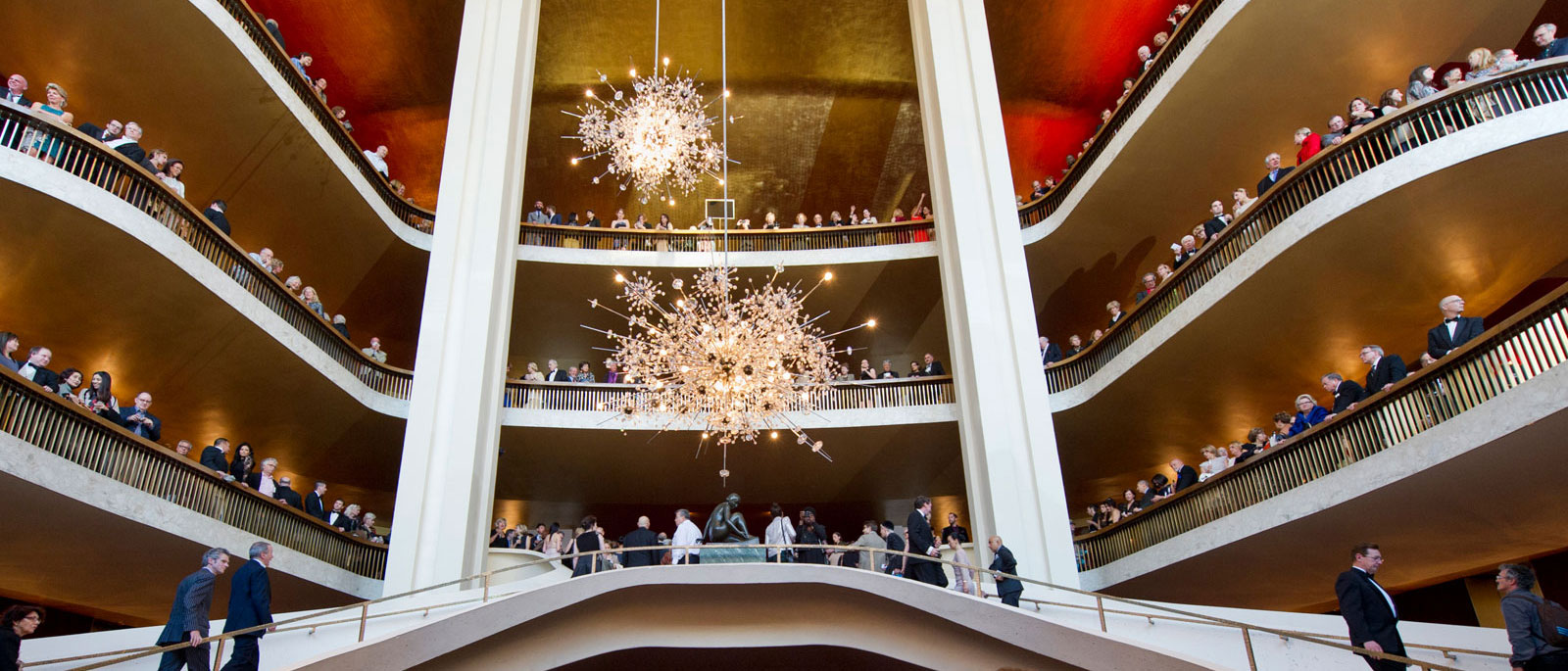 What to Expect
A first visit to the Met can be a transformative experience. Here are a few things to keep in mind to make sure you get the most out of the unmatched onstage artistry—and the glamorous offstage scene.
Prep for Your Visit
You don't need to do your homework to have an unforgettable time at the opera. But watching video clips or looking through a photo gallery can be a great way to get excited for an upcoming performance. Scroll through the individual production pages here on our site for helpful background information and video clips. Or check out our YouTube channel to further whet your operatic appetite.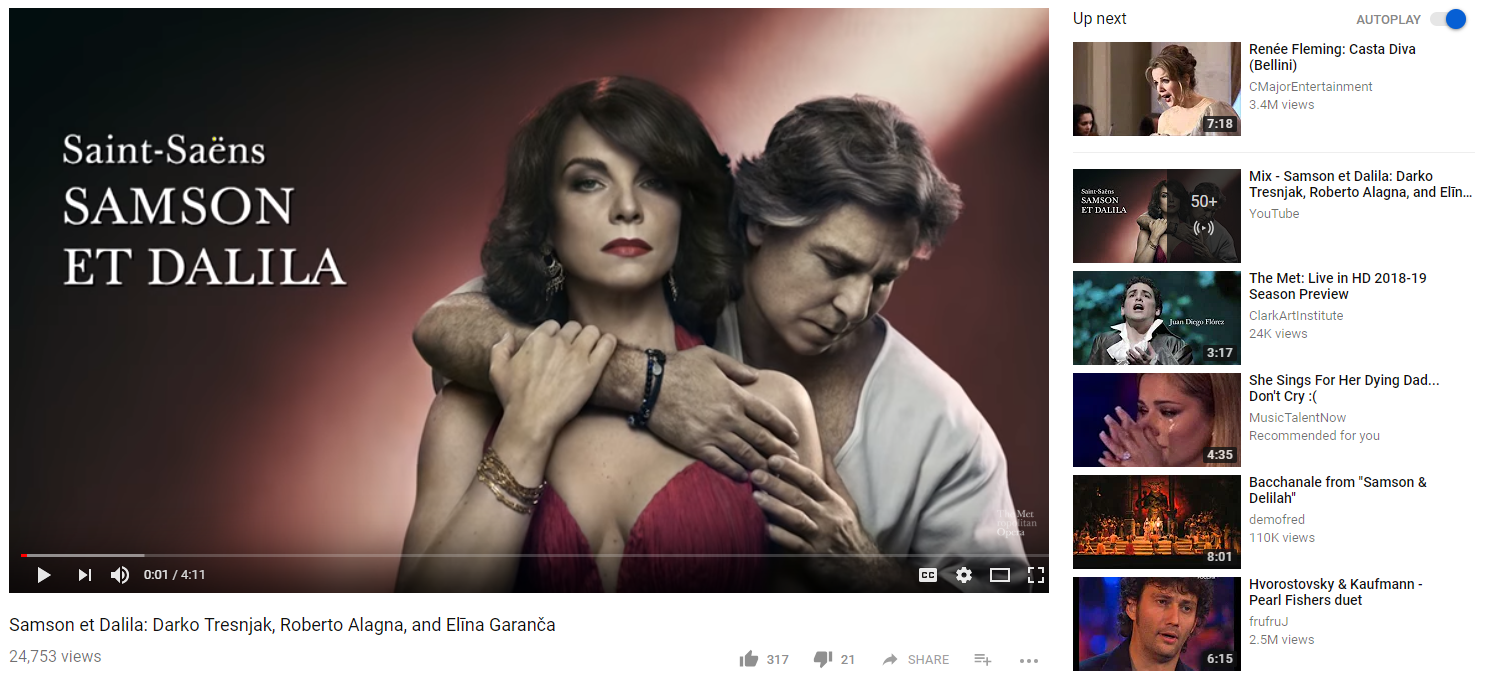 What to Wear
There is no dress code at the Met, but a night at the opera can be a great excuse to get dressed up. If you need inspiration, visit our Last Night at The Met Instagram account to see what our audience looks like.
MetTitles Translations
Every spot in the opera house is outfitted with a small seat-back screen featuring subtitles in multiple languages, making it simple to follow along with the onstage action, regardless of whether the performers are singing in Italian, French, German, Russian, or Czech.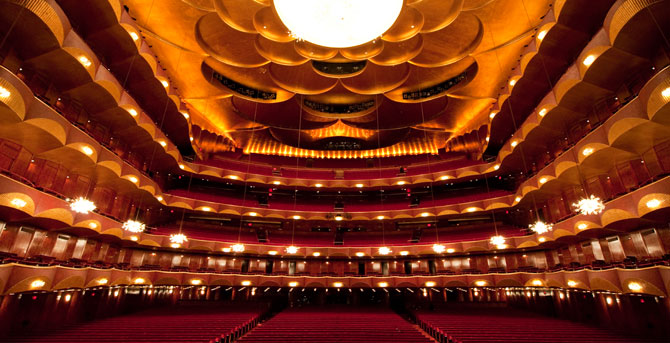 Between Acts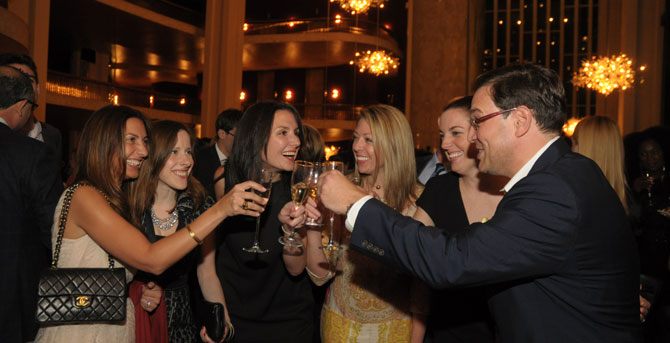 Most operas have at least one intermission—use that time to grab a glass of champagne and explore the opera house. Visit the Grand Tier level to see Marc Chagall's famous murals hanging on either side of the house, then take in the view of Lincoln Center Plaza from the balcony. And the Met Opera Shop, located in the north lobby, has recordings and gifts to help you commemorate your visit.
Come Back for More!
If you liked what you saw, check back here for follow-up suggestions and further operatic inspiration. You'll be a hardcore opera fan and repeat Met visitor before you know it.
Share Your Experience
We'd love to hear from you! During intermission and after the show, tell us all about your Met experience by posting to social media with #MetOpera.
Tip: Snap a pic of the cast during curtain call!