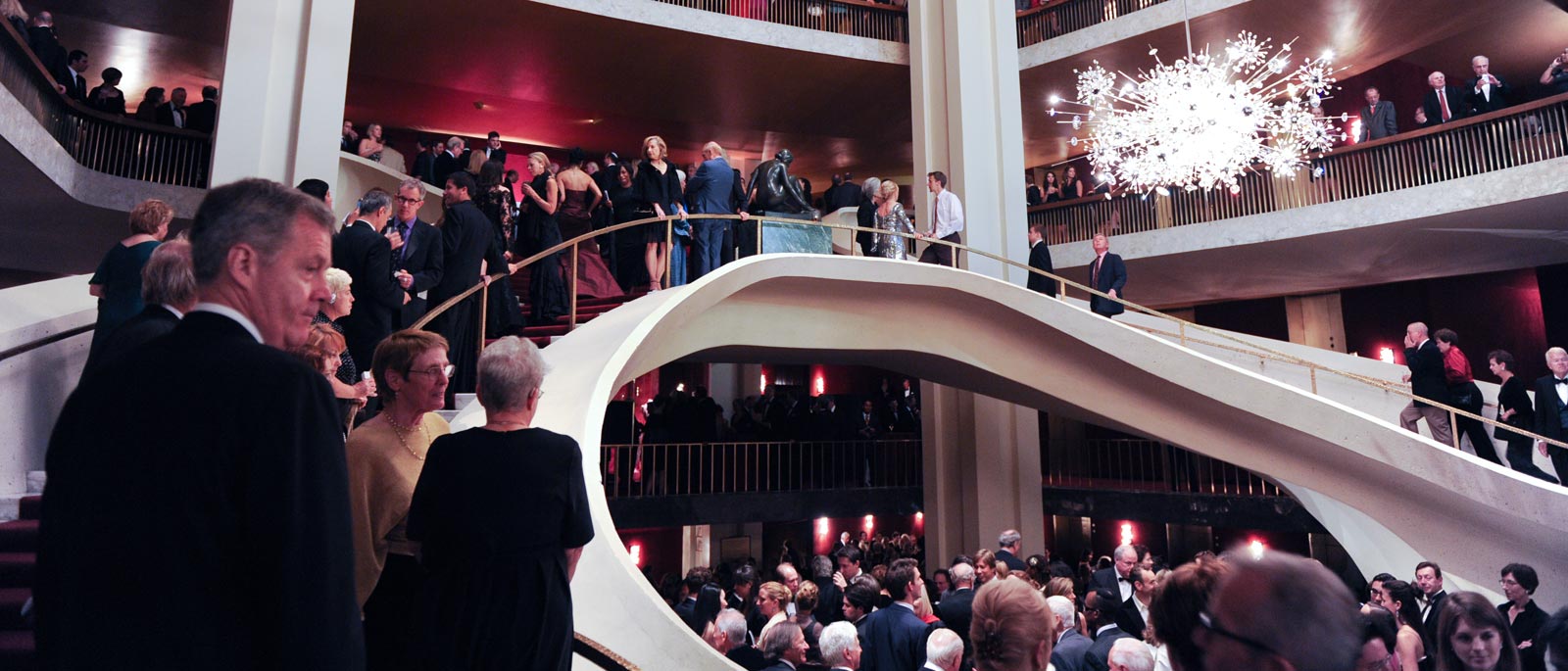 Accessibility
WHAT ACCESS AND PARKING IS AVAILABLE FOR VISITORS WITH DISABILITIES?
You may purchase tickets for wheelchair, removable armrest and companion seat locations at the box office, by phone (212-362-6000), online or by mail. View the seat map for the date and time of the performance you would like to attend for available locations. If you have questions or need additional assistance, please call 212-362-6000.
WHEELCHAIR LOCATION SEATS
By selecting a wheelchair location seat, your seat will always be removed to accommodate your wheelchair.
REMOVABLE ARMREST SEATS
If requested, the armrest on the aisle may be removed to make it easier for patrons with a disability to access their seat. The armrest will be replaced once seated.
Please note: You must notify an usher on the night of the performance for assistance with transfer into your seat.
COMPANION SEATS
In order to purchase a companion seat, a wheelchair or removable armrest seat must also be included in your order.
ACCESSIBLE ENTRANCES & RESTROOMS
The wheelchair access entrance is on the Concourse level (Founders Hall). There is a wheelchair accessible telephone and ladies'rest room in Founders Hall. There are also accessible gentlemen's and ladies' rest rooms on the Parterre, Grand Tier, and Dress Circle levels.
ACCESSIBLE PARKING
For information on parking in the "yellow" wheelchair accessible section reserved through Lincoln Center parking, please call 212-721-6500. The entrance for this section is on Amsterdam Avenue and 63rd Street or Amsterdam Avenue and 64th Street.
ASSISTIVE LISTENING DEVICES
Wireless headsets to amplify sound are available at the coat check station on the South Concourse Level prior to every performance. A photo ID is required as a security deposit. These headsets are provided as a free service for our audience members and should your headset not function properly, please exchange it for another. No ticket refunds will be made if this service is not compatible with a patron's own assistive devices.
VISUAL IMPAIRMENT
Large print programs and Braille synopses of many operas are available free of charge. Please contact an usher for assistance.
A limited number of Family Circle score desk seats with no view of the stage are available. For information, please contact the Metropolitan Opera Guild Education Department at 212-769-7028.
Service Dogs are always allowed in the Met. Please call 212-799-3100 ext. 2204 after 4 pm Monday through Friday and on Saturdays beginning at 10 am if you require assistance to your seat.
BREATHING DEVICES
If you need to bring a breathing device which makes noise and may disturb other patrons around you, please contact us at 212-362-6000 so we can make special seating arrangements.
WEBSITE ACCESSIBILITY
The Metropolitan Opera is committed to facilitating the accessibility and usability of this website for all people with disabilities. The National Center for Accessible Media at WGBH serves as accessibility consultant in our active and ongoing efforts toward this end, including the continued implementation over time of the relevant portions of the World Wide Web Content Accessibility Guidelines 2.0 Levels A and AA. If you have questions or feedback about the accessibility of metopera.org, or any particular Met web page, please contact us at websiteaccessibility@metopera.org.