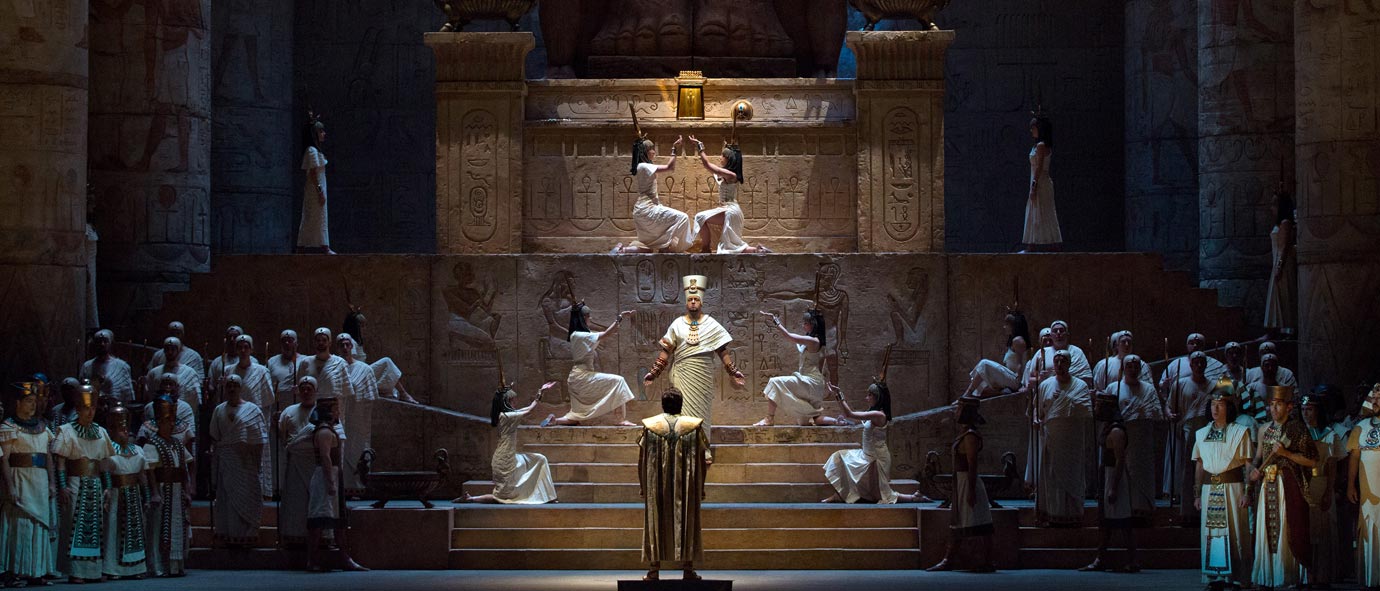 Support the Met Broadcasts
The Metropolitan Opera Saturday Matinee Radio Broadcasts are the longest-running continuous classical music program in American radio history.
Since 2004, the Met has relied on two major sources of funding for the Saturday afternoon radio broadcasts: Toll Brothers and a special Broadcast Campaign Fund that was raised by the late Beverly Sills when Texaco, after 64 years of sponsorship, dropped its funding. The Broadcast Campaign Fund, which included major gifts from The Annenberg Foundation and the Vincent A. Stabile Foundation, now needs to be rebuilt, and we are appealing to everyone for help.
Recognition & Benefits
Please show your support by making a gift today and please be as generous as you can. In appreciation for your support, we offer you the following:
$150+ Online access to encore broadcast recordings
$300+

Choice of a special Historic Broadcast CD

$1,000+ Invitation to National Broadcast Weekend at the Met
$2,500+

Recognition in Playbill and the Season Book

$25,000+

Leadership gifts receive special recognition
Leadership Gifts
Donors of $25,000 or more enjoy special recognition opportunities within the Opera House, depending on gift level, including a seat plaque in List Hall in the Opera House, inscription of the donor's name on the permanent Support the Met Broadcasts Campaign plaque in the Opera House, and on air dedications in the donor's honor. For more information, please call 1-212-870-4181.
Met Broadcast Weekend
For the eighth year in a row, the Met will host a special weekend for supporters of the Saturday Matinee Radio Broadcasts, featuring an exciting line up of performances and an exclusive look into the world of the broadcasts with the radio team and Met Broadcast Ambassador Deborah Voigt. Attendees will enjoy a live radio taping hosted by Voigt with the cast of Wagner's Ring cycle, a master class, cocktail receptions, and dinners. In addition to the featured performances of Saint-Saëns's Samson et Dalila, Puccini's Tosca, and Mozart's La Clemenza di Tito, guests will have the opportunity to see Wagner's Die Walküre—in a rare chance to watch the opera outside of the full Ring cycle—and to attend the National Council Grand Finals Concert, showcasing some of opera's most promising young artists.
This year's weekend will take place between Thursday, March 28, and Sunday, March 31. For more information, please contact the Special Events office at (212) 870-7492 or specialevents@metopera.org.

Thursday, March 28 at 8 pm
Saint-Saëns Samson et Dalila - New Production
Elder; Rachvelishvili, Benedikt, Naouri
Friday, March 29 at 8 pm
Puccini Tosca
Rizzi; Rowley, Calleja, Koch, Cokorinos
Saturday, March 30 at 12 pm
Wagner Die Walküre
Jordan; Goerke, Westbroek, Barton, Skelton, Grimsley, Groissböck
Saturday, March 30 at 8:30 pm
Mozart La Clemenza di Tito
Koenigs; Fang, van den Heever, DiDonato, Murrihy, Polenzani, Van Horn
Sunday, March 31 at 3 pm
National Council Grand Finals Concert
A Proud Tradition
The Metropolitan Opera's first-ever live radio broadcast, of Humperdinck's Hansel and Gretel, was heard on Christmas day, 1931. Since then, there have been more than 1,650 Met broadcasts of over 170 different operas, and the series has won dozens of awards, including nine Peabody Awards, radio's top honor.
The Met radio broadcasts are now heard over the Toll Brothers–Metropolitan Opera International Radio Network.
Thanks to our Donors!
The Metropolitan Opera is very grateful to all the donors who have made gifts to Support the Met Broadcasts. The Met is honored to acknowledge Toll Brothers, America's luxury home builder, for its corporate sponsorship of the 2017-18 broadcast season.
The Metropolitan Opera remains deeply grateful to the Annenberg Foundation and GRoW @ Annenberg, The Neubauer Family Foundation, and the Vincent A. Stabile Endowment for Broadcast Media for their generous long-term support.
Gifts received as of April 17, 2018
Contact Us
Support the Met Broadcasts Campaign
The Metropolitan Opera
Lincoln Center
New York, NY 10023
1-212-870-4181
Disclaimer
Contributions to the Support the Met Broadcasts Campaign do not confer benefits or privileges and are fully tax-deductible. To learn about priority ticketing and other benefits of the Patron and Guild Membership programs, please visit the membership section of this web site.