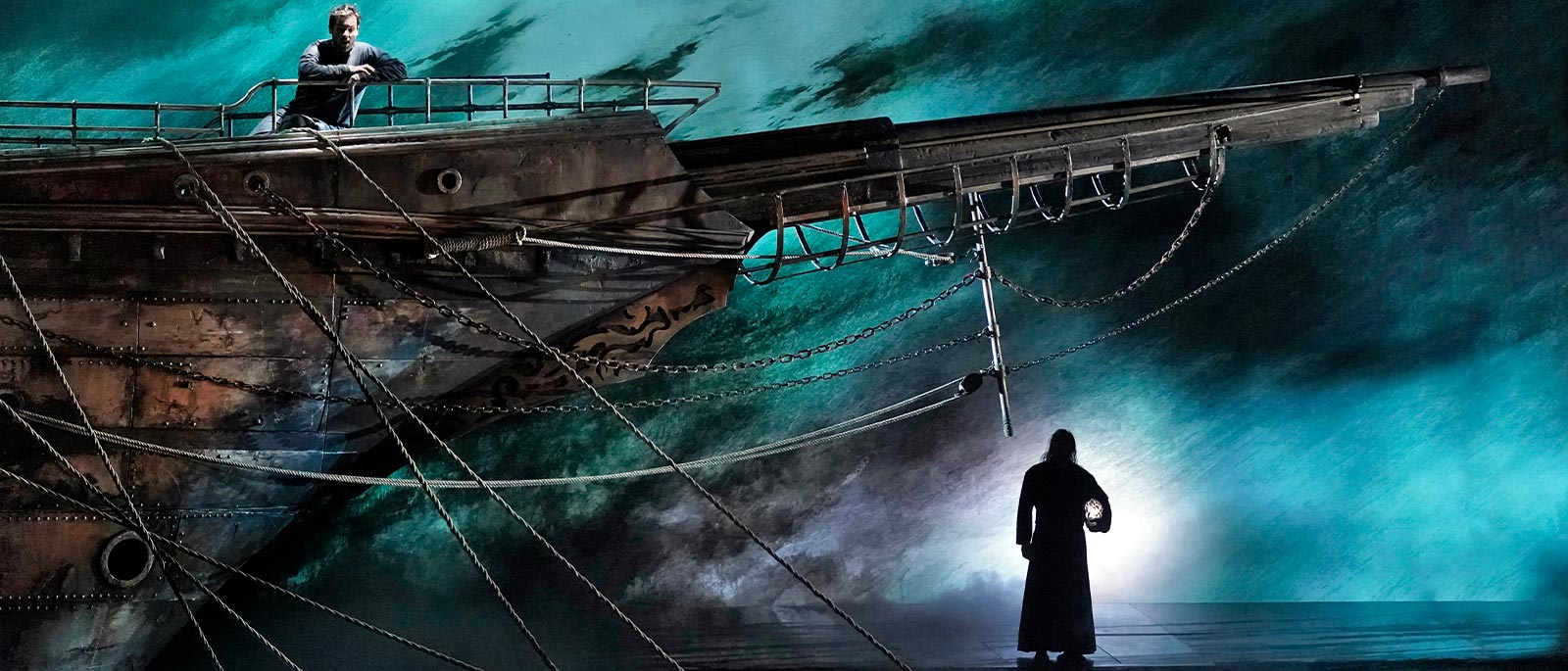 Richard Wagner
Der Fliegende Holländer
*Please note that not all theaters present every Live in HD event. Check with your local cinema for specific dates and times.
Many theaters also show encore screenings of Live in HD transmissions, with dates varying by territory. Please check your local cinema listings.
Overview
The March 14 Live in HD transmission of Der Fliegende Hollander has been canceled due to the coronavirus (COVID-19) situation and the recommendations of our city, state, and federal elected officials. Ticket refund policies vary by cinema. If you have pre-purchased tickets for this Live in HD, please contact your cinema directly for more information. Click here to learn more.
François Girard, whose revelatory 2013 take on Parsifal set the recent Met standard for Wagner stagings, now unveils a spellbinding new vision of the composer's tale of a cursed sea captain doomed to sail the open ocean for eternity—live in cinemas March 14. With sweeping sets by John Macfarlane, Girard's new production turns the Met stage into a rich, layered tableau reminiscent of a vast oil painting. Valery Gergiev conducts a brilliant cast led by bass-baritone Evgeny Nikitin as the Dutchman, with German soprano Anja Kampe making her anticipated Met debut as the devoted Senta, whose selfless love is what the Dutchman seeks. Bass Franz-Josef Selig is her father, Daland, and tenor Sergey Skorokhodov is her deserted former lover, Erik. This live cinema transmission is part of the Met's award-winning Live in HD series, bringing opera to more than 2,200 theaters in more than 70 countries worldwide.

A co-production of the Metropolitan Opera; L'Opéra de Québec; and Dutch National Opera, Amsterdam
Production a gift of Veronica Atkins
Languages
Languages sung in
Der Fliegende Holländer
Timeline
Timeline for the show,
Der Fliegende Holländer
Estimated Run Time
2 hrs 25 mins
HOUSE OPENS

ACTS I, II, & III

145 mins

Opera Ends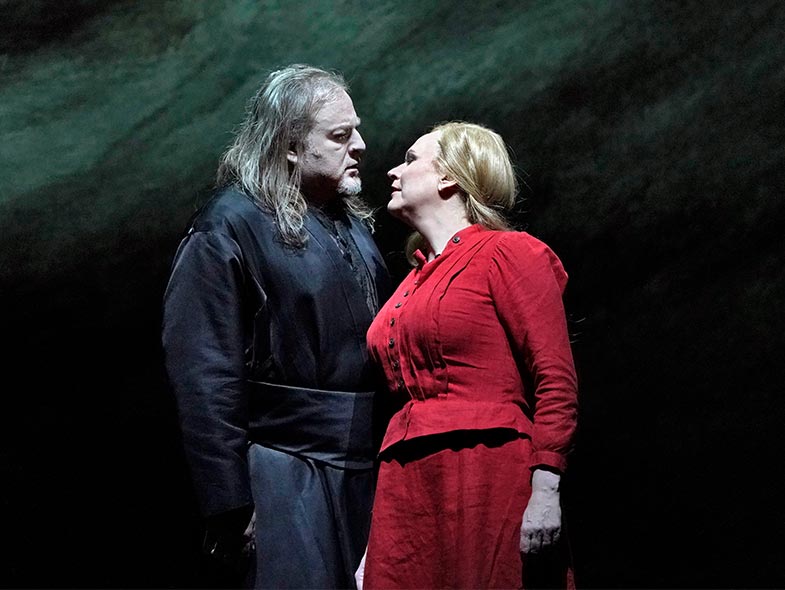 World premiere: Dresden, Court Opera, 1843. Der Fliegende Holländer is the earliest of Wagner's operatic creations to remain in the repertory. The two lead roles represent archetypes to which the composer would return, in one form or another, in most of his later works: the "otherworldly stranger" and the woman who sacrifices herself for his salvation. The work's unearthly ambience is impressive but only one aspect of it: Both the world of nature and of the supernatural are magnificently evoked in the score.
Creators
Richard Wagner (1813–1883) was the controversial creator of music-drama masterpieces that stand at the center of today's operatic repertory. An artistic revolutionary who reimagined every supposition about theater, Wagner insisted that words and music were equals in his works. This approach led to the idea of the Gesamtkunstwerk, or "total work of art," combining music, poetry, architecture, painting, and other disciplines, a notion that has had an impact on creative fields far beyond opera.
PRODUCTION
François Girard
SET DESIGNER
John Macfarlane
COSTUME DESIGNER
Moritz Junge
LIGHTING DESIGNER
David Finn
PROJECTION DESIGNER
Peter Flaherty
CHOREOGRAPHER
Carolyn Choa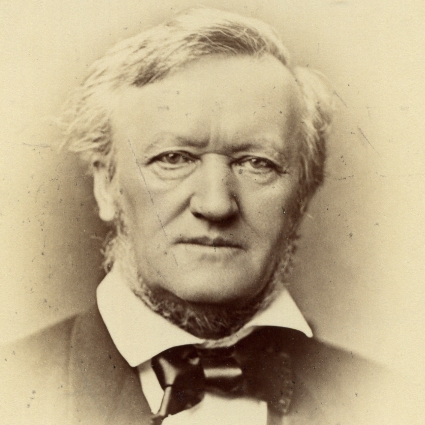 Setting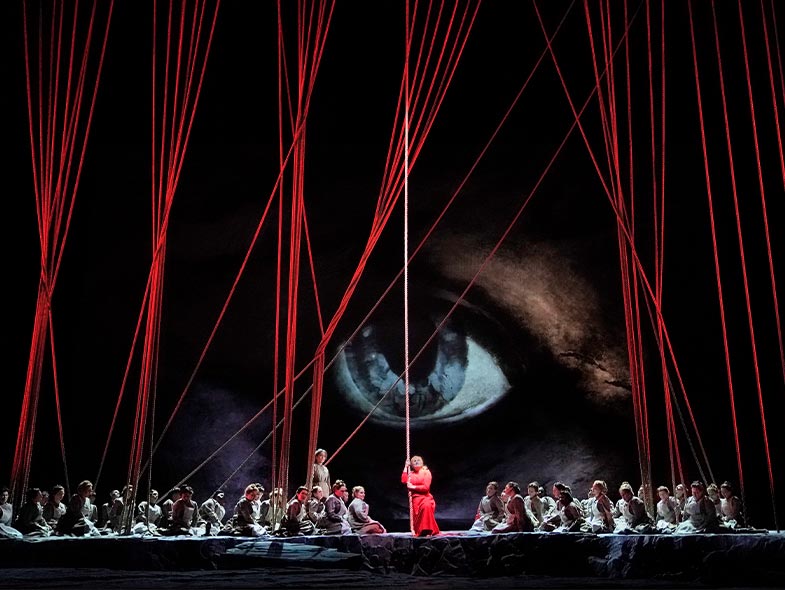 The opera is set on the Norwegian coast. The time of the action is not specified in the score.
Articles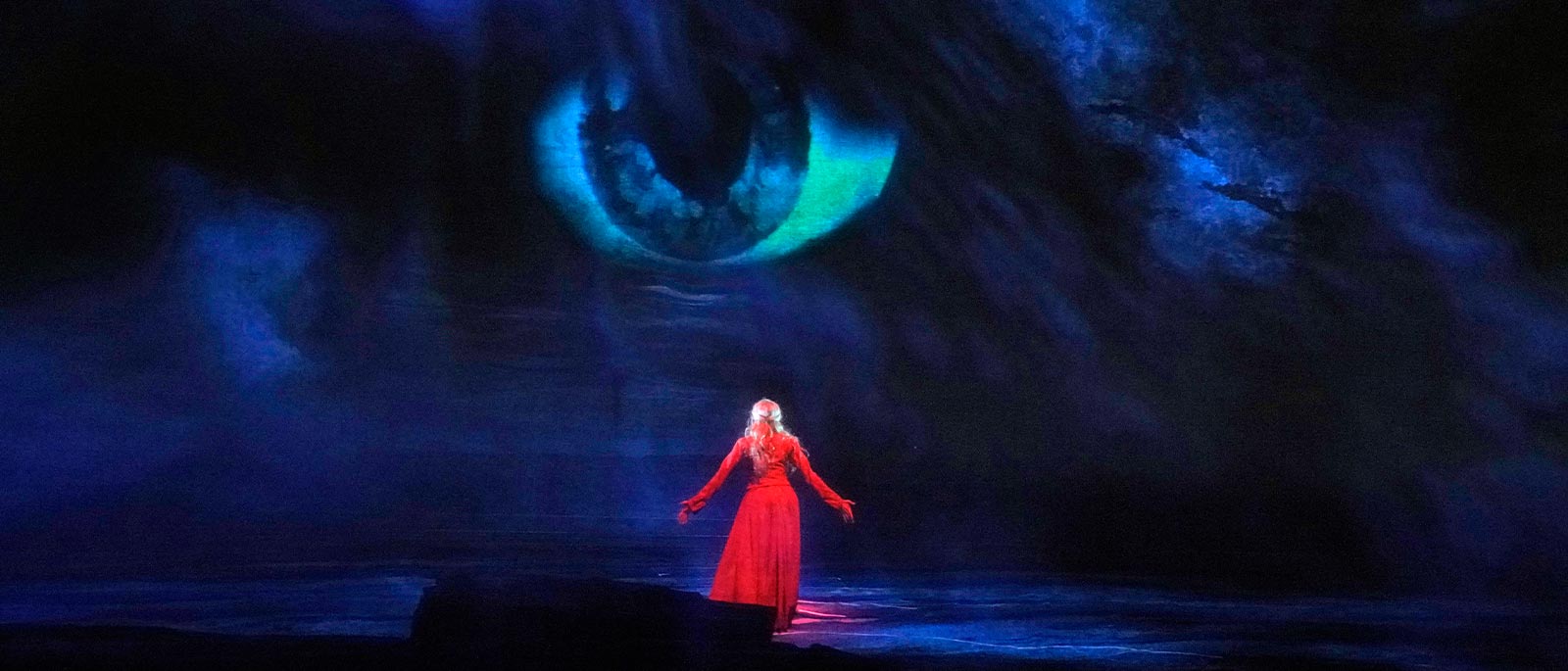 Music
The score of Der Fliegende Holländer is an extraordinary combination of operatic lyricism, dramatic insight, and magnificent effects. At the time it was written, Wagner had not yet developed his theories of music-drama, which would form the basis for his later works. Many of the features of conventional opera (recitatives, arias, ensembles), therefore, can still be found, but the way Wagner integrates them into the fabric of the score clearly foreshadows his later technique of a continuous musical flow.