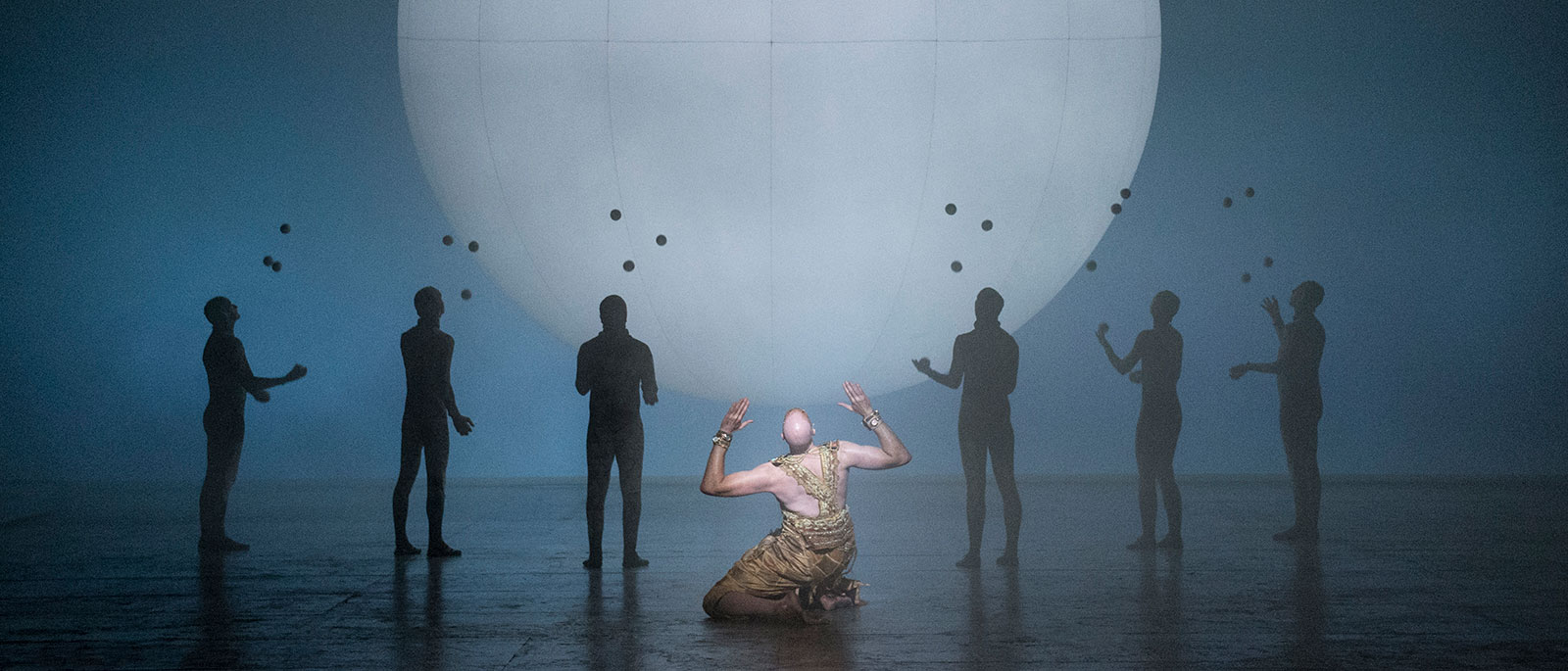 Free Performance at the Brooklyn Museum!
On November 2, 2019, the Metropolitan Opera and the Brooklyn Museum will join forces for the first time ever to celebrate the Met premiere of Philip Glass's opera Akhnaten. With a newly created performance piece featuring stars from the opera and student performers from New York, this event will offer a dynamic, contemporary celebration of the ancient pharaoh in a museum housing one of the world's great collections of Egyptian art.
The performance will be part of the Brooklyn Museum's "First Saturdays" series. For one night only, the museum's famed Beaux Arts Court will come alive with music, juggling, and acrobatics designed and choreographed by the creative team behind Akhnaten. Performers will include star singers Anthony Roth Costanzo and Zachary James, the Brooklyn Youth Chorus, The New School's Mannes Orchestra, and the virtuoso Gandini Juggling troupe, led by Akhnaten choreographer and master juggler Sean Gandini.


The evening will feature two performances of the 20-minute show.


WHERE: Brooklyn Museum, Beaux Arts Hall
WHEN: November 2, 2019, 6:00 PM and 6:30 PM
PERFORMERS
Anthony Roth Costanzo | Countertenor
Zachary James | Bass
Brooklyn Youth Chorus | Dianne Berkun Menaker, Founder and Artistic Director;
Kristopher Burke, Men's Ensemble Conductor
The New School's Mannes Orchestra | David Hayes, Conductor
PRODUCTION
Miguel Alejandro Castillo | Director and Choreographer
Sean Gandini | Juggling Choreography
Doug Fitch | Scenic Designer
Ethan Olsen | Lighting
Robert Michael Johnson | Production Manager
The performance at Brooklyn Museum is presented in partnership with Improbable as part of their Future Sounds program.
MUSIC
Selections from Akhnaten
Music by Philip Glass. Libretto by the composer in association with Shalom Goldman, Robert Israel, and Richard Riddell, drawn from original sources by Shalom Goldman.


"Liquid Days (Part One)" from Songs from Liquid Days
Music by Philip Glass. Lyrics by David Byrne. Arranged by Michael Riesman.
Akhnaten ©1983 Dunvagen Music Publishers Inc. Used by Permission.