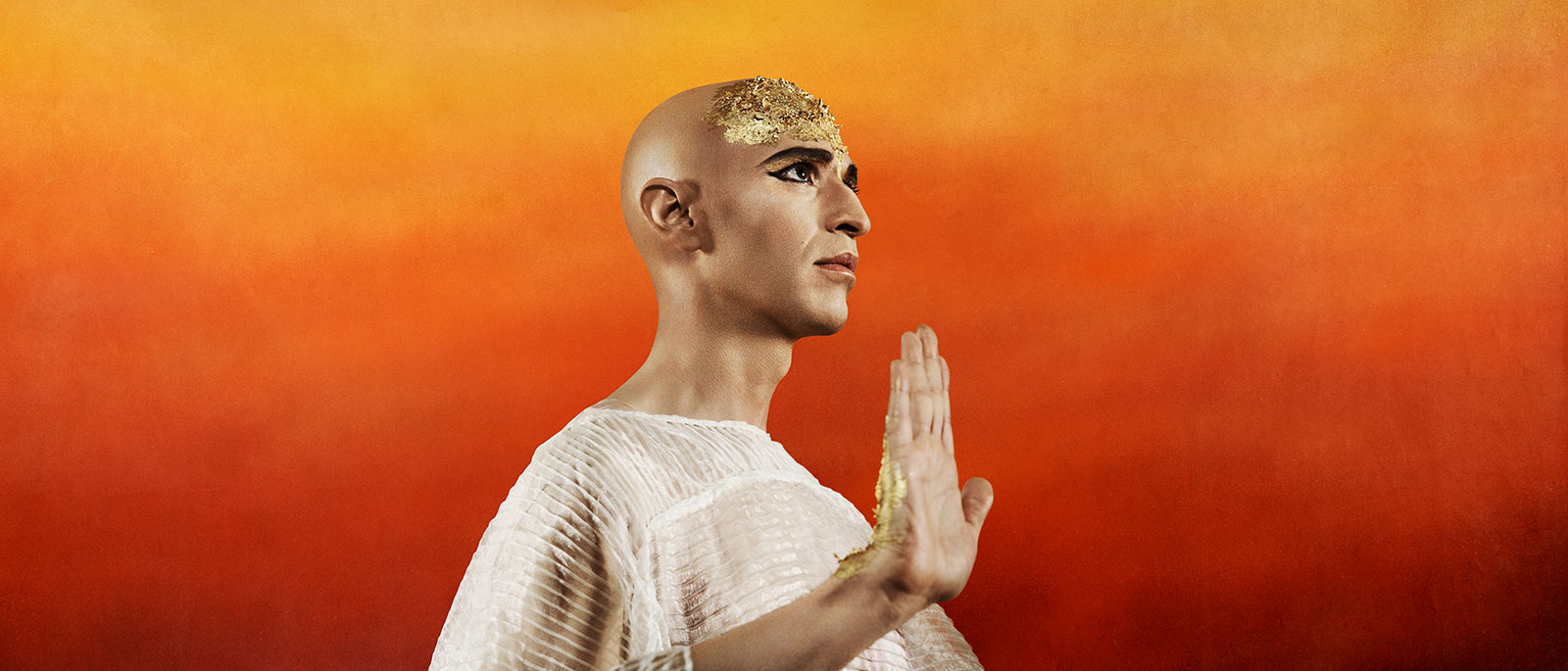 This production ran: Nov 8 - Dec 7
This production is in the past.
Overview
Director Phelim McDermott tackles another one of Philip Glass's masterpieces, following the now-legendary Met staging of Satyagraha. Star countertenor Anthony Roth Costanzo is the title pharaoh, the revolutionary ruler who transformed ancient Egypt, with the striking mezzo-soprano J'Nai Bridges in her Met debut as his wife, Nefertiti. To match the opera's hypnotic, ritualistic music, McDermott has created an arresting vision that includes a virtuosic company of acrobats and jugglers. Karen Kamensek conducts in her Met debut.
Please be aware that this production contains some full-frontal nudity, which may not be suitable for young audiences.
This production was originally created by English National Opera and LA Opera
In collaboration with Improbable
Production gift of the Rosalie J. Coe Weir Endowment Fund and the Wyncote Foundation, as recommended by Frederick R. Haas and Rafael Gomez
Additional funding from The H.M. Agnes Hsu-Tang, Ph.D. and Oscar Tang Endowment Fund, Dominique Laffont, Andrew J. Martin-Weber, The Walter and Leonore Annenberg Endowment Fund, American Express, and the National Endowment for the Arts
Languages
Languages sung in
Akhnaten
Titles
Title languages displayed for
Akhnaten
Met Titles In
Portions in English, Spanish, and German
Timeline
Timeline for the show,
Akhnaten
Estimated Run Time
3 hrs 30 mins
House Opens

Act I

55 mins

Intermission

30 mins

Act II

50 mins

Intermission

30 mins

Act III

45 mins

Opera Ends
World Premiere: Staatsoper, Stuttgart, 1984
Akhnaten is one of Philip Glass's three large-scale operas based on a "big idea," in this case monotheism, following Einstein on the Beach, which dealt with new notions of time and space, and Satyagraha, which explored the spiritual and political revelation of non-violence. Satyagraha and Akhnaten, especially, deal largely with the unseen forces affecting the inner (psychological), interpersonal (political), and universal (mystical) aspects of existence, subjects that are uniquely portrayed by the composer's entrancing musical lines.
Creators
Philip Glass (b. 1937) is a prolific and influential American composer whose diverse body of work has included film scores, chamber music, music for dance and other theatrical pieces, and various forms of opera. For the libretto, Glass worked with a team of collaborators to create a text that incorporates ancient inscriptions and letters, the Bible's Psalm 104, and a Fodor guide to Egypt.
PRODUCTION
Phelim McDermott
SET AND PROJECTION DESIGNER
Tom Pye
COSTUME DESIGNER
Kevin Pollard
LIGHTING DESIGNER
Bruno Poet
CHOREOGRAPHER
Sean Gandini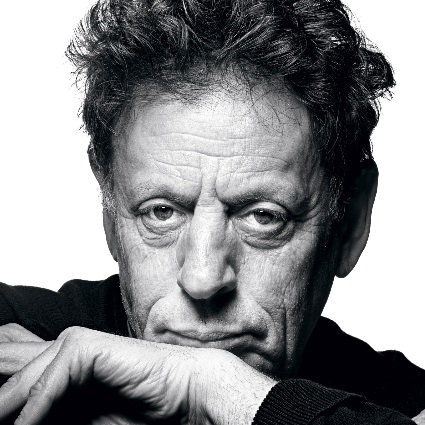 Setting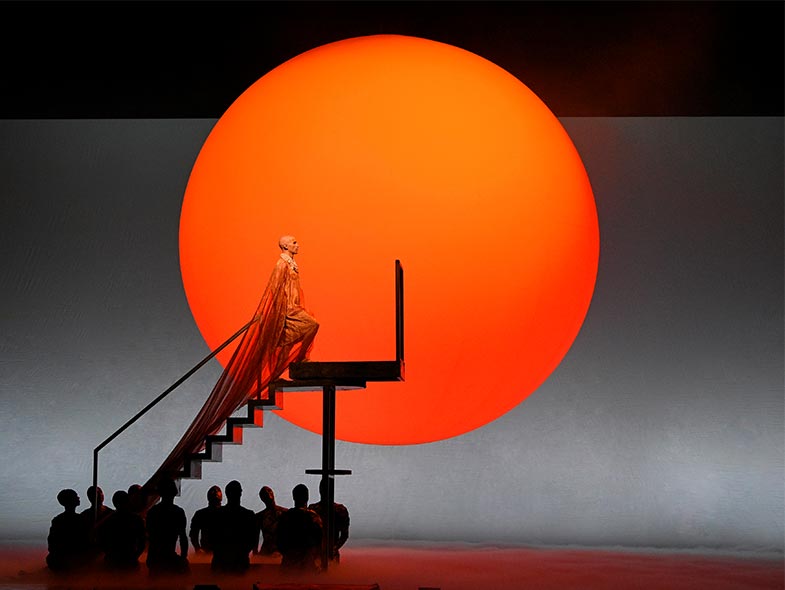 Akhnaten is set during the 17-year reign of Akhnaten, around 1350 B.C.E. The location moves between the ancient Egyptian capital of Thebes and Akhenaten's new capital city at Akhetaten, as well as the ruins of the subsequently destroyed Akhetaten.