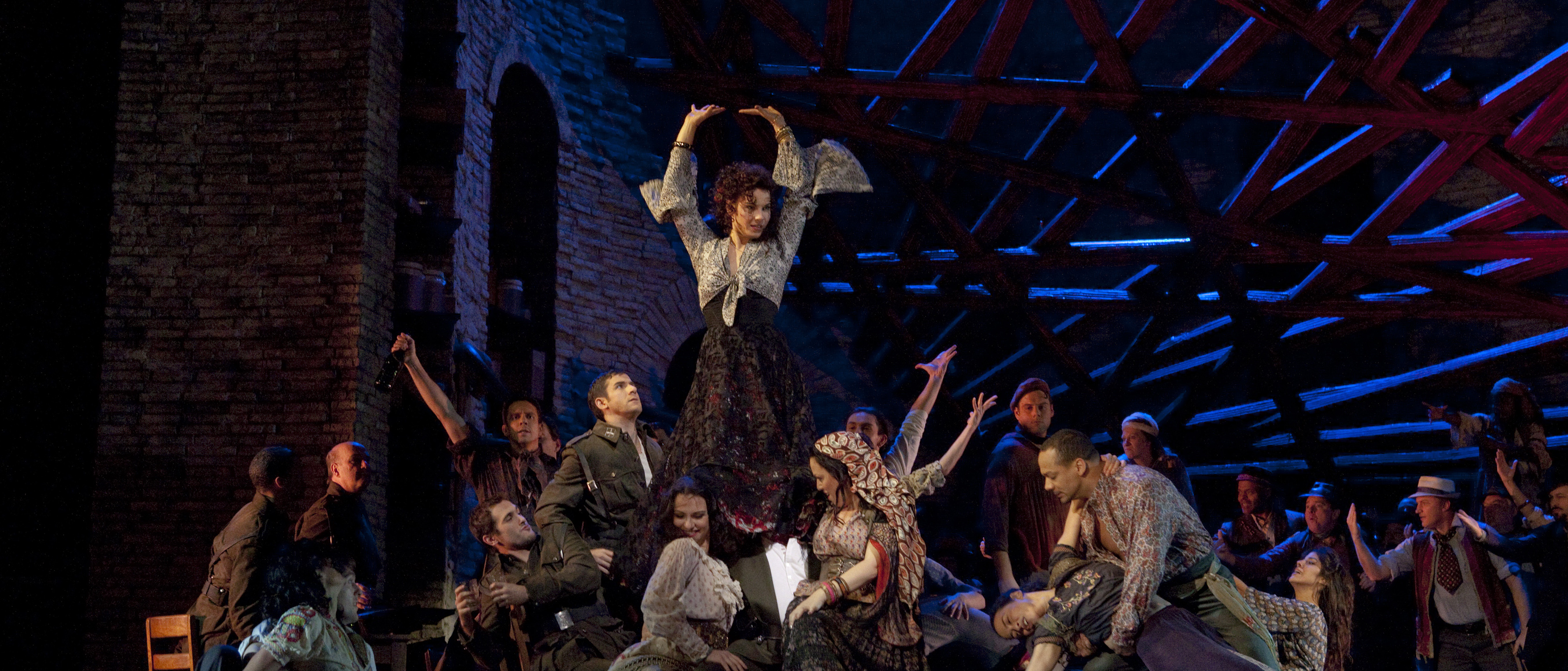 Free Student Streams
Welcome to the Metropolitan Opera's Free Student Streams! Each week, we'll be offering one opera specially selected for our young audience members around the globe, along with a collection of educational materials that will help viewers engage with and enjoy the performance.
For more resources—including educator guides in English and Spanish, illustrated synopses, musical arrangements, and further opportunities for viewing opera—visit the main Met Education page.
---
New! Young Opera Lovers Curate the Free Student Streams
This summer, Met Education brought together a worldwide community of young opera lovers through our first-ever Global Summer Camp. Now, we are joining forces with these ardent opera fans to curate the upcoming Free Student Streams. Each week, one of our Campers will choose their favorite opera to stream. In a few words, they'll tell you what they love about this opera and offer something you should look and listen for as you watch.
This week: Carmen
A gritty tragedy starring the most famous of all operatic vixens, set among the Romani people in Seville
Curated by Marius from Charlottetown, Canada

Get to Know the Curator
Who I am:
My name is Kairit, and I live in Türi, Estonia.
How I was introduced to opera:
I've loved opera ever since I was about eight years old: I wanted to become an opera singer then, and I still want to be one now (seven years later!).
What I love about opera:
I've watched many, many operas in all styles. In fact, I keep a notebook with all the operas I have ever watched! I've seen around 150 different operas. I love opera because it makes me feel like home. When someone simply asks me why I love music, I can't give a simple reply because it has such a deep significance to my soul.
Why I chose Carmen for the Free Student Streams:
I love the opera Carmen because the music is so memorable. It is a perfect first opera, and it's great for children, too! Elīna Garanča does an outstanding job of acting and singing as Carmen, the role fits her perfectly, and her chemistry with Roberto Alagna makes this production overwhelmingly exuberant.
Here's one thing you should look or listen for while you're watching Carmen:
When you listen to the opera, whether it's for the first time or not, listen very closely to the music: You have most likely heard it before, in a commercial or at a grocery store for instance. The famous "Habanera" from the first act makes you want to sing along! The very last scene of the opera, basically the last act (since it's about 20 minutes long), is very dramatic. Listen well to the lyrics (a.k.a. "libretto" in opera words) and think about what Carmen wants in her future and why she is acting so fearless towards Don José. Also think about the relationship between Don José and Carmen. Why does Don José not want to let her go, and why does Carmen suddenly not love him anymore? I hope you enjoy this exciting, vivid, heart-breaking opera.
Remote Learning Resources
As we continue to address the overwhelming economic implications of the coronavirus pandemic, the Met remains committed to providing excellent educational opportunities to all students free of charge through our HD Live in Schools program, our Free Student Streams, and our Global Summer Camp. If you would like to help, please consider making a gift today to support our education initiatives.