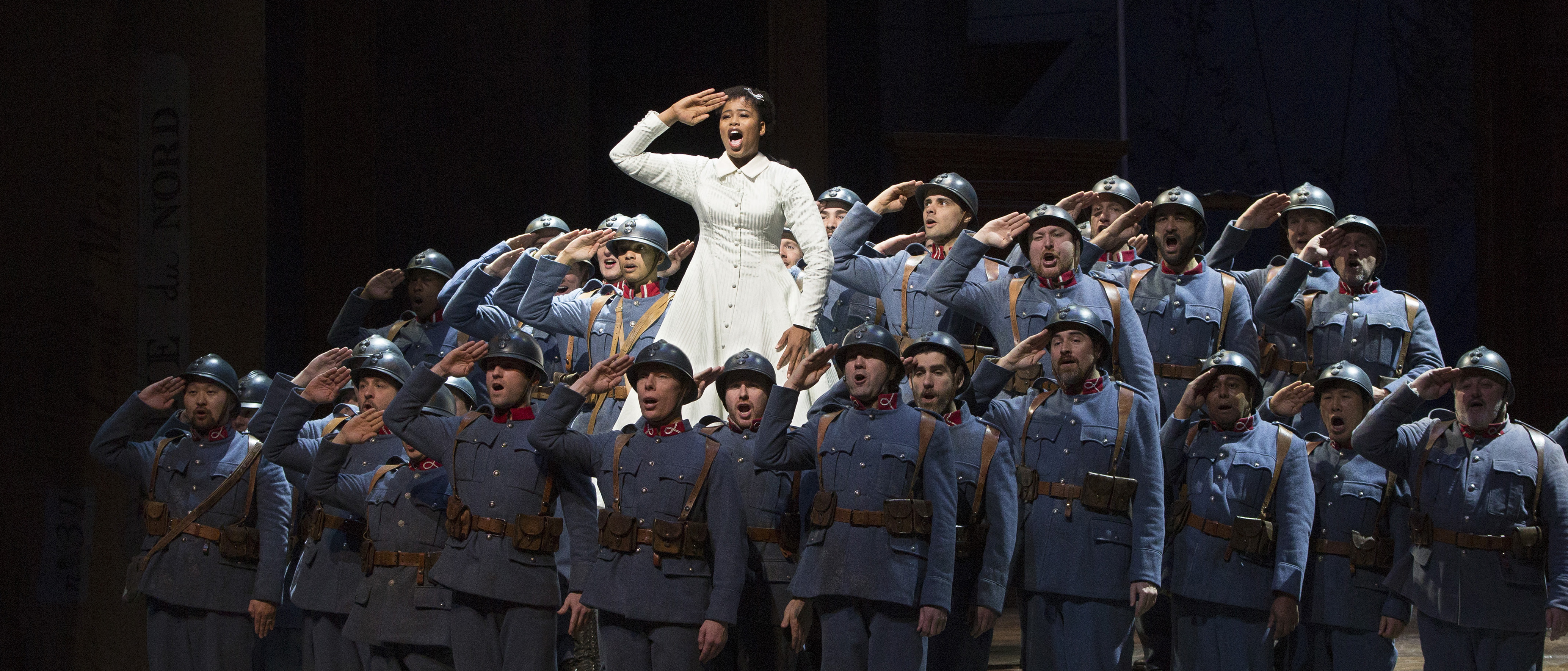 Free Student Streams
Welcome to the Metropolitan Opera's Free Student Streams! Each week, we'll be offering one opera specially selected for our young audience members around the globe, along with a collection of educational materials that will help viewers engage with and enjoy the performance.
For more resources—including educator guides in English and Spanish, illustrated synopses, musical arrangements, and further opportunities for viewing opera—visit the main Met Education page.
---
New! Young Opera Lovers Curate the Free Student Streams
This summer, Met Education brought together a worldwide community of young opera lovers through our first-ever Global Summer Camp. Now, we are joining forces with these ardent opera fans to curate the upcoming Free Student Streams. Each week, one of our Campers will choose their favorite opera to stream. In a few words, they'll tell you what they love about this opera and offer something you should look and listen for as you watch.
This week: La Fille du Régiment
A romantic comedy featuring an unlikely story, surprising revelations, and vocal virtuosity
Curated by Ben from Kansas City, Missouri

Get to Know the Curator
Who I am:
I'm Ben, and I'm from Kansas City, Missouri.
How I was introduced to opera:
As a three-year-old, I loved watching a video of Julie Taymor's production of The Magic Flute at the Metropolitan Opera. One of the first operas I saw in person was Elvis Costello's The Juliet Letters at the Lyric Opera here in Kansas City. In 2020, I was excited to be cast as Danny Torrance in the Lyric Opera's production of Paul Moravec's The Shining. The production had to be canceled due to COVID-19, but I was lucky to be able to join the Met Opera Global Summer Camp family this year and sing, write music, and love opera with them online. La Fille du Régiment and Joel Waggoner even inspired me to write an aria for a potato!
What I love about opera in general:
I love watching opera because the singers are telling a story through music, and there are very interesting and elaborate sets and costumes. I started studying voice this year and have been working on "Caro mio ben" and "Tu lo sai" because it makes me feel happy, and it exercises my voice.
Why I chose La Fille du Régiment for the Free Student Streams:
I love this opera! It is funny, and Donizetti's music is beautiful. I really like the characters and the story, especially the potato-peeling duet.
Here's one thing you should look and listen for while you're watching La Fille du Régiment:
Pretty Yende! She's an amazing singer, a fantastic actress, a great dancer, and she is able to be both funny and honest as Marie. I love her monologues, especially when she speaks Zulu and when she gets upset and throws herself on a pile of laundry! She talked to the Met Opera campers this summer, and she was so full of joy. When you watch her, you can see how much she loves what she does. Rataplan! Also, what do Javier Camarena and Blackbeard have in common? Their love of sailing the high Cs! Watch for Javier singing nine consecutive high Cs in "Ah! Mes amis."
Remote-Learning Resources
As we continue to address the overwhelming economic implications of the coronavirus pandemic, the Met remains committed to providing excellent educational opportunities to all students free of charge through our HD Live in Schools program, our Free Student Streams, and our Global Summer Camp. If you would like to help, please consider making a gift today to support our education initiatives.