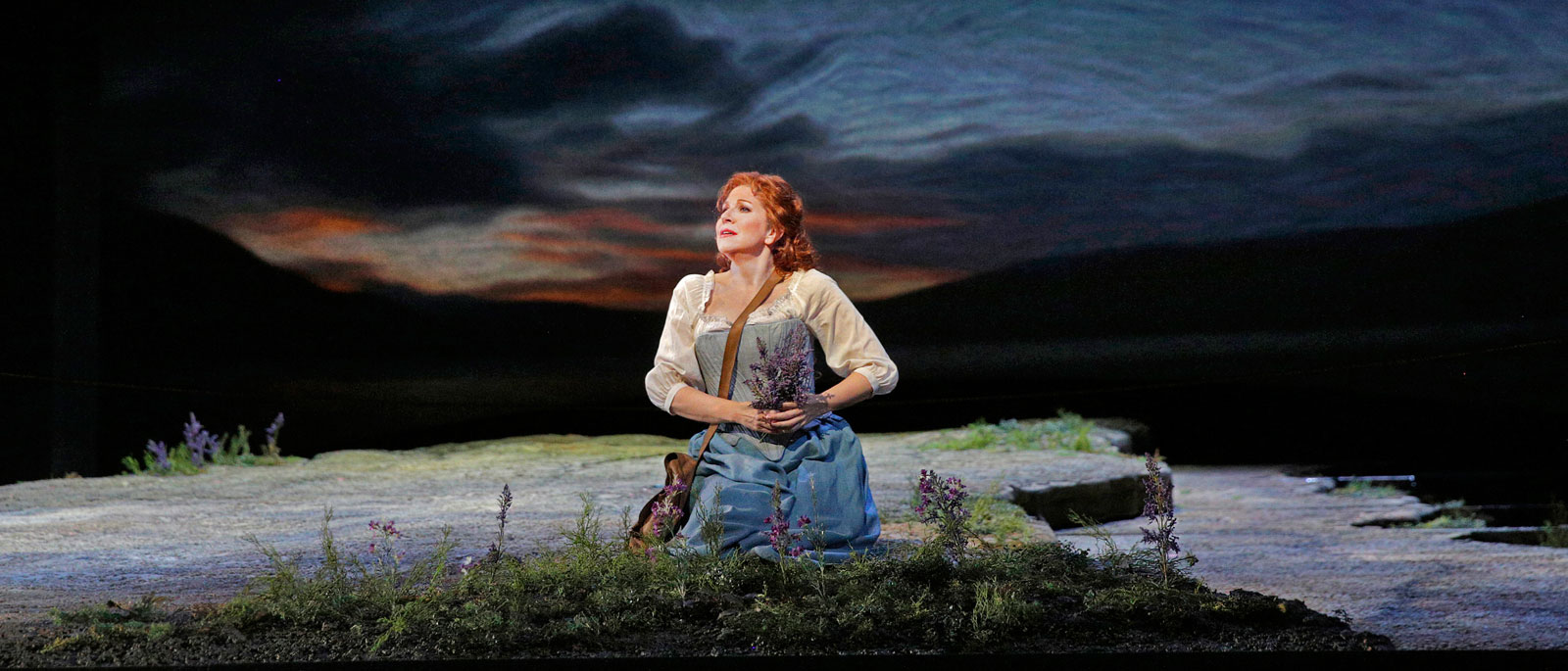 Free Student Streams
Welcome to the Metropolitan Opera's Free Student Streams! Each week, we'll be offering one opera specially selected for our young audience members around the globe, along with a collection of educational materials that will help viewers engage with and enjoy the performance.
For more resources—including educator guides in English and Spanish, illustrated synopses, musical arrangements, and further opportunities for viewing opera—visit the main Met Education page.
---
New! Young Opera Lovers Curate the Free Student Streams
This summer, Met Education brought together a worldwide community of young opera lovers through our first-ever Global Summer Camp. Now, we are joining forces with these ardent opera fans to curate the upcoming Free Student Streams. Each week, one of our Campers will choose their favorite opera to stream. In a few words, they'll tell you what they love about this opera and offer something you should look and listen for as you watch.
This week: La Donna del Lago
A STORY OF LOVE, DUTY, AND POLITICS SET AGAINST THE BACKDROP OF THE WILD AND UNTAMED SCOTTISH HIGHLANDS
Curated by Lucía from Lisbon, Portugal

Get to Know the Curator
Who I am:
My name is Lucía, and I live in Lisbon, Portugal.
How I was introduced to opera:
In April, my grandmother sent an email that Nixon in China was on, and my family saw the whole opera. And not too soon after, the Free Student Streams started, and we watched all of them.
What I love about opera in general:
All the emotion that can go into one opera is stunning. The music is amazing, and of course the singing is spectacular. I also love all the sets and costumes, which can be extraordinary.
Why I chose La Donna del Lago for the Free Student Streams:
The production is remarkable, the singing is high and beautiful, and the has some of my favorite singers: Joyce DiDonato, Juan Diego Flórez, and Daniela Barcellona.
Here's one thing you should look and listen for while you're watching La Donna del Lago:
You should look out for the aria "Oh fiamma soave" from the second act, sung by King James.
As we continue to address the overwhelming economic implications of the coronavirus pandemic, the Met remains committed to providing excellent educational opportunities to all students free of charge through our HD Live in Schools program, our Free Student Streams, and our Global Summer Camp. If you would like to help, please consider making a gift today to support our education initiatives.