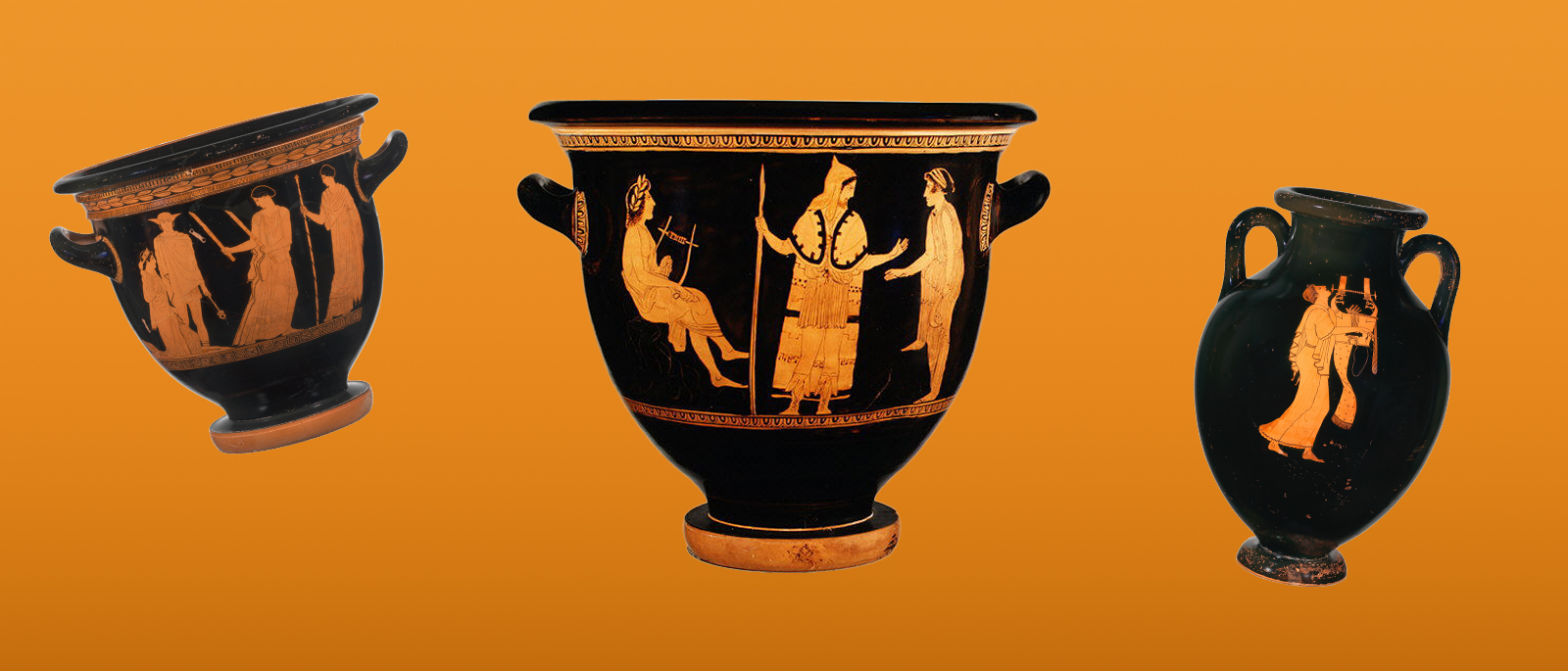 Exploring Orpheus and Eurydice through Art
For thousands of years, artists have been inspired by the Greek myth of Orpheus and Eurydice. But what can these depictions tell us about the cultures that created them?
Below, Seán Hemingway, the John A. and Carole O. Moran Curator in Charge of the Metropolitan Museum's Department of Greek and Roman Art, leads us through five works in the museum's collection. Some of them depict Orpheus and Eurydice, and some of them depict related stories or figures from ancient Greece.
By clicking on each featured work, you'll find a video with Seán introducing and offering context for the art in question. You'll also find information about each of the featured works and a link to the relevant page on the Met Museum's own website, as well as some questions to guide your own art-history exploration.
To get started, here is an introduction to the collection:
Except where noted, all images courtesy and copyright The Met Museum
Videography by Micah Joel
---
Excerpts from Matthew Aucoin's Eurydice performed by Erin Morley, Joshua Hopkins, Jakub Józef Orliński, Nathan Berg, Barry Banks, and The Metropolitan Opera Orchestra and Chorus conducted by Yannick Nézet-Séguin
A co-production of the Metropolitan Opera and LA Opera
Commissioned by the Metropolitan Opera and LA Opera. Originally commissioned by the Metropolitan Opera/Lincoln Center Theater New Works Program.
Eurydice is performed by arrangement with G. Schirmer, Inc., publisher and copyright owner.