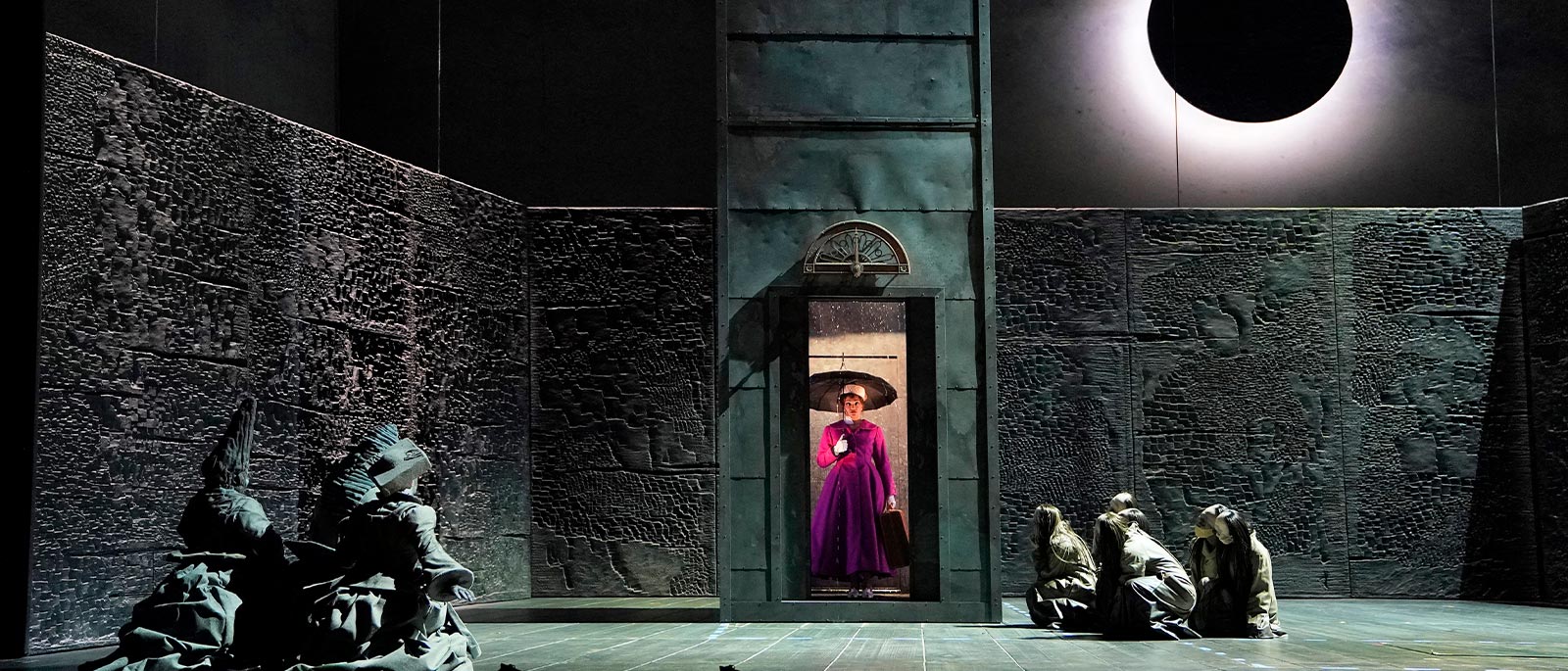 Eurydice
Is love strong enough to overcome death? Is music? The ancient myth of Orpheus and Eurydice—about a musician's quest to save his wife from the Underworld—is at once a paean to the power of music and a cautionary tale about hubris and attempts to override the natural order. Still, we often forget that in this narrative, the Underworld is not merely an end point or a dark antithesis to life. Rather, it is a place where lively memories reside, personal discovery is possible, and the people we believed lost may once again be found.
Matthew Aucoin and Sarah Ruhl's new opera Eurydice, which premiered at LA Opera in 2020 and opens at the Met this fall, turns the classic myth on its head. In their version, Eurydice is not merely Orpheus's wife, a nymph whose untimely death pushes her husband to perform his most famous musical feat. Instead, this Eurydice is a vibrant individual with hopes, dreams, and curiosities all her own. Torn between the love of a father and the love of a husband, Eurydice embarks on a strange journey, one that offers a quiet meditation on choice, memory, and how those we love may forever affect who we are. Aucoin and Ruhl worked together to adapt Ruhl's renowned play into an opera libretto, reshaping the text to enhance the beauty of Ruhl's poetic language. Aucoin's hypnotic sound-world creates an atmosphere of intense emotional expression through expansive orchestration. And director Mary Zimmerman's breathtaking production invites audiences into a realm that melds the familiar with the mysterious, enabling us to reflect on the things and people we would want to save if we, too, could visit the Underworld.
This guide approaches Eurydice through the twin themes of myth and memoir. What do myths tell us about the human condition? What do they tell us about ourselves? And how can we use art to explore our lived experience? The materials on the following pages include an introduction to the ancient Greek myth and its many appearances in opera, an interview with playwright and librettist Sarah Ruhl, and classroom activities that will bring the opera's music and story to life. By delving into Eurydice's music, drama, and design, this guide will forge interdisciplinary classroom connections, inspire critical thinking, and help students discover both the mythic and human dimensions of this exquisite work.