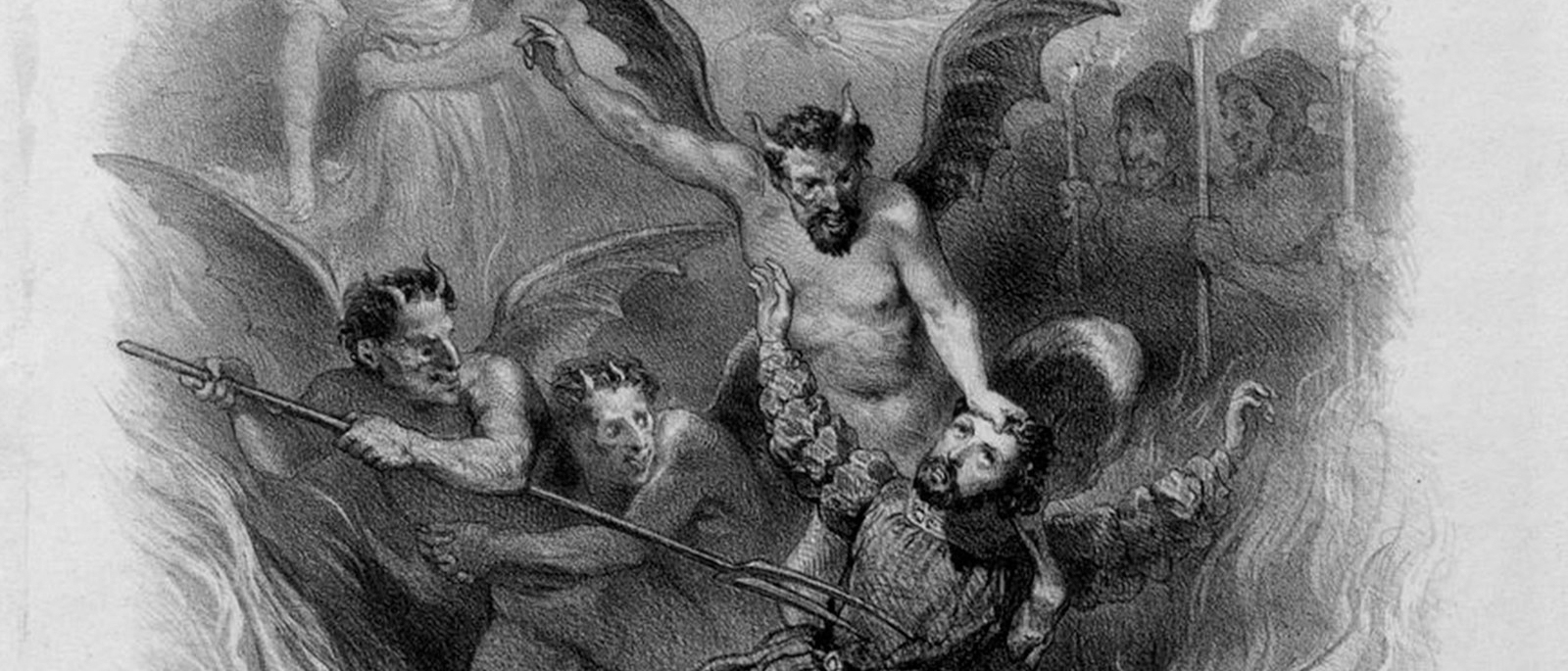 The Stuff of Legend
Goethe's seminal Faust has inspired a number of operatic masterpieces, including Berlioz's towering La Damnation de Faust. Later this month, the work takes the Met stage in a series of concert performances, starring some of opera's most captivating artists.
Playing out across the plains of Hungary, throughout the German city of Leipzig, and in both the depths of Hell and the celestial heights of Heaven, Hector Berlioz's La Damnation de Faust is one of the most monumental works in the operatic and symphonic canon. Even the composer himself understood that his sprawling creation would test the limits of the operatic stage.
Initially describing the piece as a "concert opera," Berlioz ultimately landed upon the term "dramatic legend" to characterize his genre-bending adaptation of Goethe's classic tale. For its 1846 world premiere at Paris's Opéra-Comique, the theatrical and financial challenges of getting the piece to the stage necessitated a concert presentation, and no one attempted a fully staged production until 1893, almost 24 years after Berlioz's death, when an abridged version was presented in Monte Carlo.
At the Met, La Damnation de Faust has had a similarly complicated history. It had its premiere in concert in 1896, then was mounted in its first full Met staging a decade later. But after that six-performance run, the opera faded from the repertory for nearly a century. After two successful Met Orchestra concert performances in the late 1990s—one at Carnegie Hall and one on tour in Japan—Berlioz's epic finally retook the stage in 2008, in an innovative but technically demanding production by Robert Lepage.
It was to be in this same setting that the work would be presented during the 2019–20 season, but due to unanticipated technical challenges in reviving the staging, the company instead decided to perform the work as it has been throughout most of its history: in concert. Far from lessening the impact of this sumptuous and rousing work, concert performances offer audiences the opportunity to focus even more closely on the musical intricacies of the kaleidoscopic score.
Beginning January 25, high-flying tenors Bryan Hymel and Michael Spyres trade off as the brooding title character, who makes a fateful deal with the devil, opposite mezzo-soprano Elīna Garanča as Marguerite, the object of Faust's longing. Maestro Edward Gardner leads the exceptional cast, which also stars bass Ildar Abdrazakov, reprising his portrayal of the cunning Méphistophélès.
Christopher Browner is the Met's Associate Editor.