Hector Berlioz
La Damnation de Faust
This production ran: Jan 25 - Feb 8
This production is in the past.
Overview
Berlioz's compelling take on the Faust legend returns for the first time in a decade, with an ideal lineup of stars. High-flying tenors Bryan Hymel and Michael Spyres sing the doomed and besotted Faust, opposite dazzling mezzo-soprano Elīna Garanča as the forsaken Marguerite and bass Ildar Abdrazakov as the malevolent Méphistophélès. Edward Gardner conducts.
Please note that these are concert presentations on the Met stage. The decision to present La Damnation de Faust in its more usual concert version is driven by the unanticipated technical demands of reviving the Met's staged production, which proved to be impossible to accommodate within the company's production schedule.


Original production a gift of Mr. and Mrs. Howard Solomon
Additional funding from the Gramma Fisher Foundation, Marshalltown, Iowa, and Robert L. Turner, in memory of his father, Bert S. Turner.
Concert performances a gift of Rolex
Met Chorus costumes underwritten with a generous gift from Douglas Dockery Thomas
Languages
Languages sung in
La Damnation de Faust
Titles
Title languages displayed for
La Damnation de Faust
Met Titles In
Timeline
Timeline for the show,
La Damnation de Faust
Estimated Run Time
2 hrs 45 mins
House Opens

Acts I & II

60 mins

Intermission

30 mins

Acts III & IV

75 mins

Opera Ends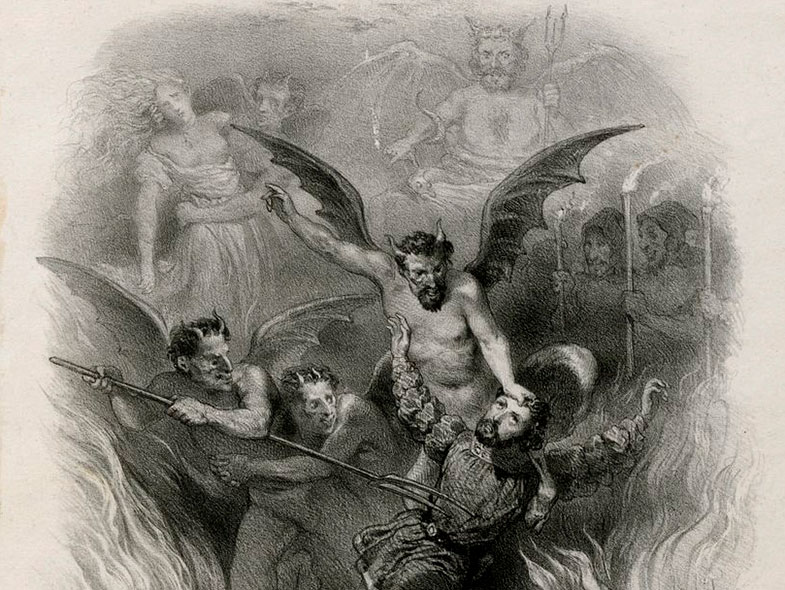 World Premiere: Opéra-Comique, Paris, 1846. Berlioz's magnificent exploration of the Faust legend is a unique operatic journey. The visionary French composer was inspired by a bold translation of Goethe's dramatic poem Faust and produced a monumental and bewildering musical work that, like the masterpiece on which it's based, defies easy categorization. Conceived at various times as a free-form oratorio and as an opera, La Damnation de Faust is both intimate and grandiose, exquisitely beautiful and blaringly rugged, hugely ambitious, and presciently cinematic.
Creators
Hector Berlioz (1803–1869), a French composer, conductor, music critic, and essayist, was a colossus of 19th-century musical life. More celebrated as a conductor and writer in his own day, his uninhibited reviews and articles for journals of his time make for lively reading even today. Johann Wolfgang von Goethe (1749–1832), whose Faust served as the inspiration for Berlioz's opera, is regarded as the preeminent figure of German literature.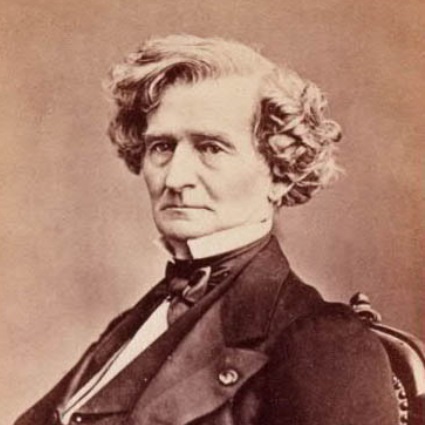 Articles
Music
Berlioz's score is as fragmented, wild, and imaginative as the dramatic poem it depicts. Yet for all the massive effects and unusual yet transcendent moments that have impressed (or offended) critics and audiences from Berlioz's time to our own, the opera achieves some of its greatest moments through daring restraint.