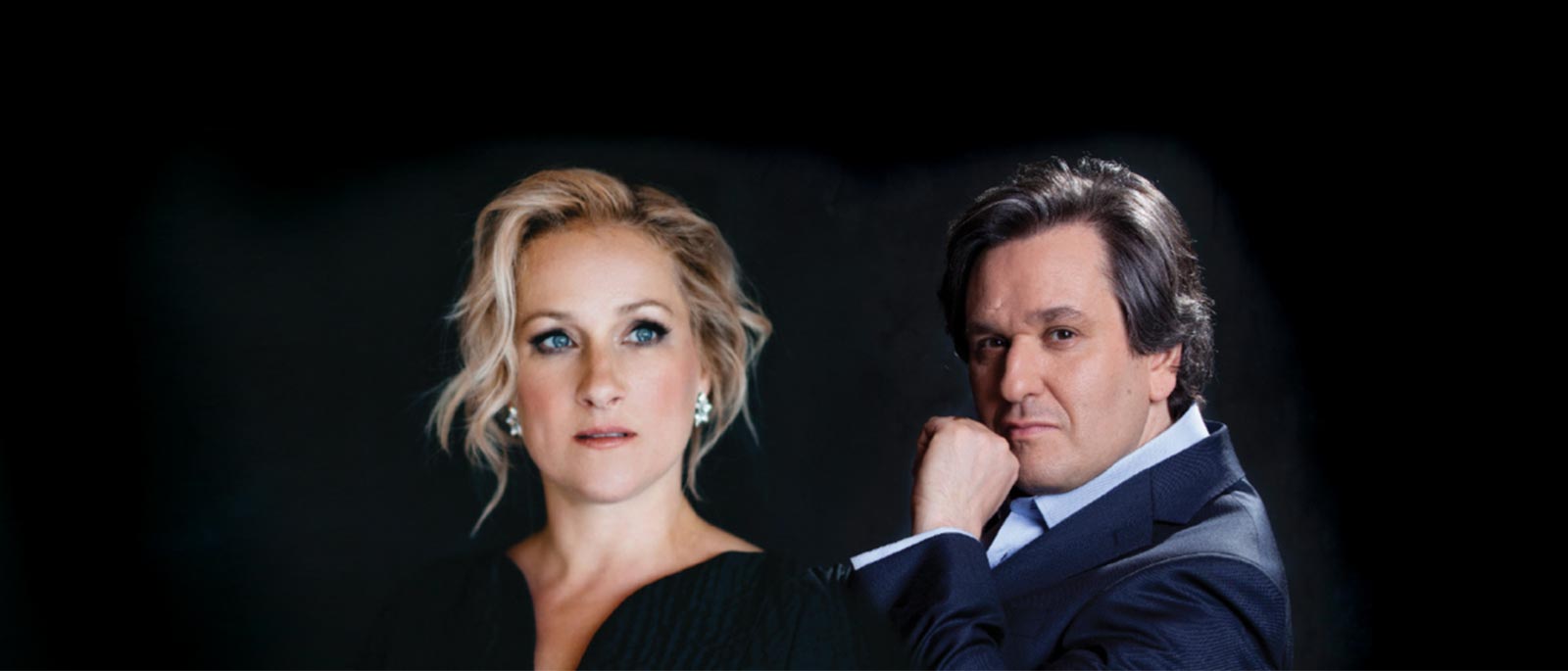 In Rare Form
Since her first appearance at the Met in 2005, Diana Damrau has captivated audiences with her clarion top notes and capacity to breathe multi-dimensional life into her characters and performances. Her triumphs at the Met are many—including exhilarating turns as the Queen of the Night in Mozart's Die Zauberflöte and Zerbinetta in Strauss's Ariadne auf Naxos—but freshest in mind are her incandescent performances as Violetta in last season's new production of La Traviata, in which she seemed to completely disappear into one of opera's most affecting and tragic roles. This month, Met audiences will have a chance to experience those same vocal and interpretive gifts in a more intimate context when the German soprano takes the stage March 29 for a rare recital of art song selections by Rossini, Bizet, and Berg, as well as Richard Strauss's beloved Four Last Songs—before adding another commanding role to her Met repertoire as the title queen of Donizetti's Maria Stuarda in April.
Rarer still is the appearance of eminent conductor-pianist Sir Antonio Pappano, music director of London's Royal Opera House, as Damrau's recital partner. Though he has appeared only once at the Met—leading the premiere run of Robert Carsen's staging of Eugene Onegin in 1997—the English-Italian maestro is one of opera's most distinguished figures, with a career that has included a music directorship at La Monnaie in Belgium before his current position at Covent Garden, which he has held since 2002. American opera lovers will also be familiar with his work through several modern-classic opera and recital recordings, and this season at the Met, they'll have a chance to experience his artistry firsthand.
Joel Rozen is the Met's Staff Writer.