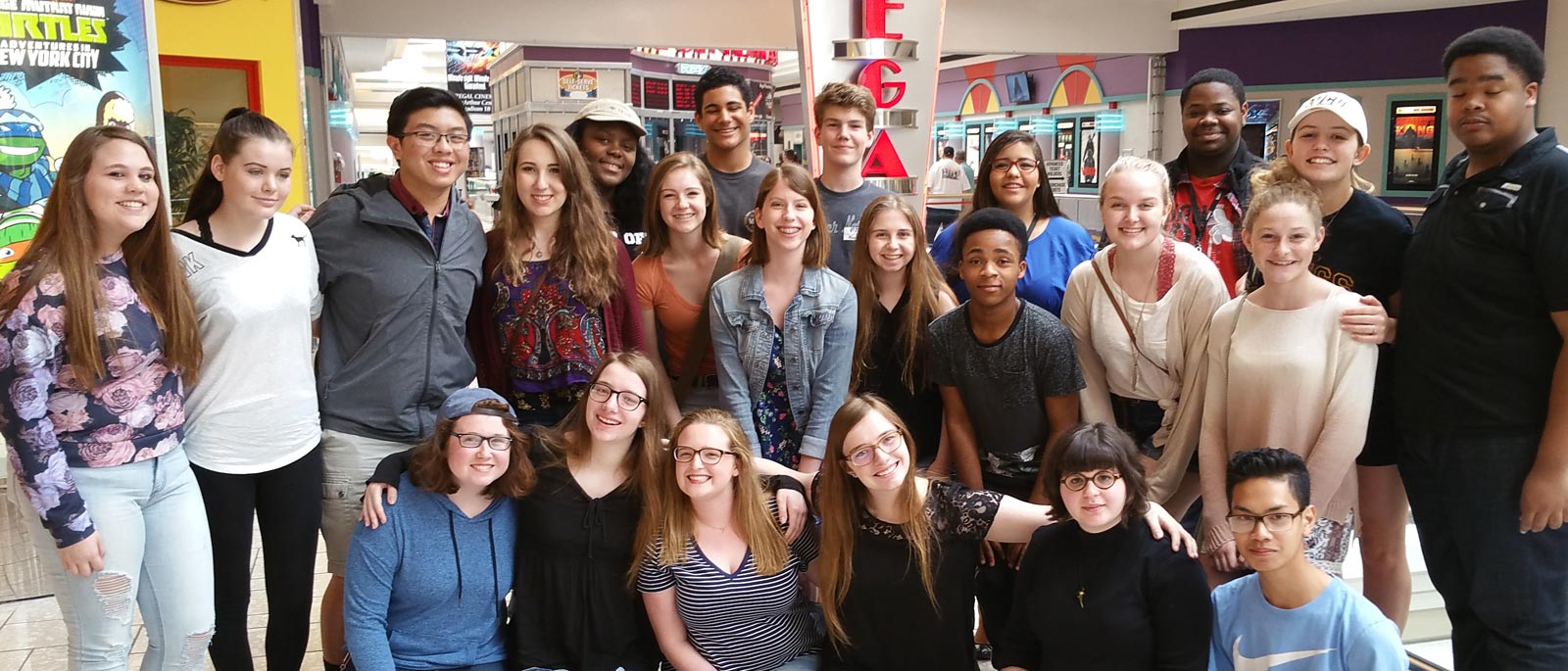 Class Act
October 17th, 2018
For the 12th straight year, the Met's HD Live in Schools program brings opera to students across the country.
"Opera is so important because opera is life. It's about the things that happen to us every single day," says Karen Saxon, an educator in the Buffalo Public School System and one of hundreds of teachers who participate in HD Live in Schools. "Teaching my kids about this art form has been so rewarding." Her sentiment is echoed by dozens of teachers nationwide who participate in the program—the cornerstone of the Met's educational outreach efforts—including Scott Walker of Oregon's Milwaukie High School. "After I started getting students to go to the live presentations at the local cinema," he says, "it became a part of our culture. They realized that they are allowed to enjoy opera."
Now in its 12th year, the partnership with schools across the country offers students between elementary and high school ages the opportunity to attend free screenings of The Met: Live in HD—the Met's groundbreaking series of live opera transmissions to cinemas in more than 70 countries. During the 2018–19 season, students will attend six Live in HD transmissions that encompass a diverse array of operatic offerings; from classics like Bizet's Carmen and Donizetti's La Fille du Régiment to new productions of Saint-Saëns's Samson et Dalila and Nico Muhly's brand-new opera Marnie.
The performances resonate powerfully with these young audiences. "I felt it—I actually cried a little bit," comments one student from Brooklyn High School of the Arts after Puccini's La Bohème. "Even though I wasn't on stage, I felt I was in the story," says another, from Susan E. Wagner High School in Staten Island.
The Met's in-house education team also hosts a week-long conference in the fall and creates special educator guides and illustrated synopses tailored for each opera in the series, providing teachers with the tools to introduce opera into their lesson plans and prepare their students for the performances. Prior to each HD broadcast, Met artists connect with students via live video conferences, and some singers even visit classrooms across New York City to lead lectures and master classes.
"I'm so proud of what we've accomplished in the past 12 years," says Marsha Drummond, the Met's Director of Education, who helped develop the initiative. "When Peter Gelb tasked us with using the HD broadcasts to reach a greater audience of students, I couldn't have imagined that our program would eventually link students from Moscow, Idaho, and Bangor, Maine, to students in Honolulu, Hawaii, San Antonio, Texas, and beyond." For more information, visit metopera.org/education.

Christopher Browner is the Met's Associate Editor.