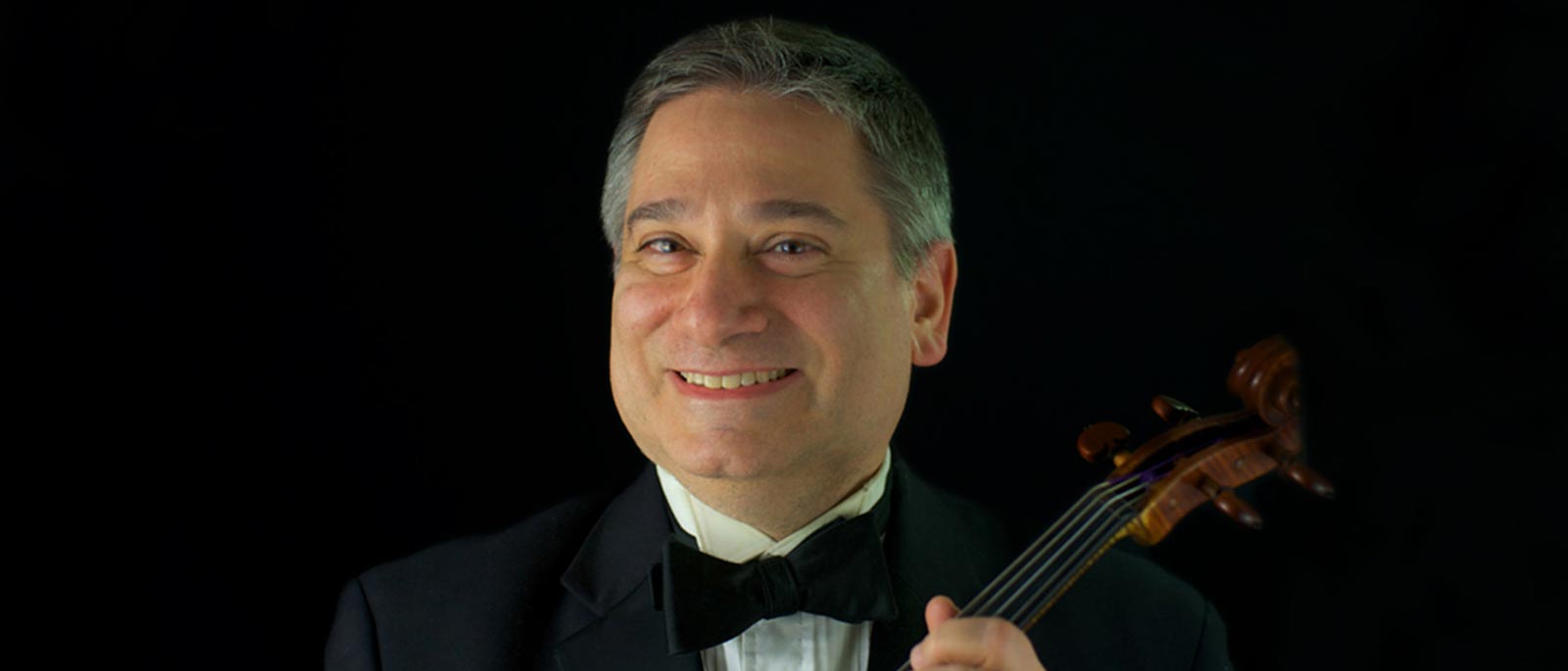 Vincent Lionti, 1959–2020
The Met mourns the loss of Vincent Lionti, a violist in the Met Orchestra, who died April 4 from complications of the coronavirus. A beloved member of the orchestra since 1987, Vincent held bachelor's and master's degrees from the Juilliard School and was a mentor to young musicians. Our thoughts are with his family, loved ones, friends, and colleagues.
In 2018, Vincent was honored as part of the Met's annual Service Awards ceremony, in which he was recognized for 30 years of distinguished artistry with the company. Below are General Manager Peter Gelb's remarks from that occasion.
Vincent was only 28 when he won his audition to join the Met Orchestra in 1987, but he already had four years with the Detroit Symphony and two years as a substitute with the New York Philharmonic behind him. Before that, he had the finest musical training, earning his bachelor's and master's degrees at Juilliard, where the view of the Met from his teacher's studio window provided ongoing inspiration. His teacher was none other than his father, Victor, who guided his son's musical education from the beginning, starting his son on the piano when he was very young and then teaching him to play his own instrument of choice, the viola, at age 13. Victor, who we're delighted to have with us here today, is a very accomplished musician in his own right, having played in both the Rochester Philharmonic and U.S. Marine Band.
When Vincent won his position at the Met, he borrowed his father's viola, an instrument that Vincent had always coveted. Vincent never returned it, having played on it throughout his entire Met career. I think at this point Victor has decided to let him keep it.
Of all the momentous events that have taken place during Vincent's years at the Met, the most meaningful one for him occurred during an intermission of Pelléas et Mélisande in 1995, when he met his future wife, Kristin Bostrup, a former Met marketing staff member who was visiting her friend, Met orchestra office manager Rachel Hocking. Of course, this initial encounter between Vincent and Kristin could have taken place in only one location—the Met's cafeteria, where romance inevitably blossoms.
One thing led to another, and soon enough Kristin Bostrup became Kristin Lionti, Vincent's wife of now 21 years. For them, the Met became even more of a family affair in 2011 and 2012, when Vincent and Kristin's son Nicholas, then about 10 years old, appeared as a super in 13 performances of Nixon in China and Macbeth. Kristen and Nicholas are both here today to help us celebrate Vincent's award.
When Vincent isn't at the Met, he spends much of his time conducting the Westchester Youth Symphony in Westchester County, where he grew up. This endeavor continues his father's legacy, as Victor conducted the same youth orchestra for 27 years until passing the baton to his son in 1997.
In addition to Victor, Kristen, and Nicholas, Vincent's sister Kathryn and her husband Colin are with us today. Thank you for being here.
Congratulations on 30 outstanding years, Vincent!