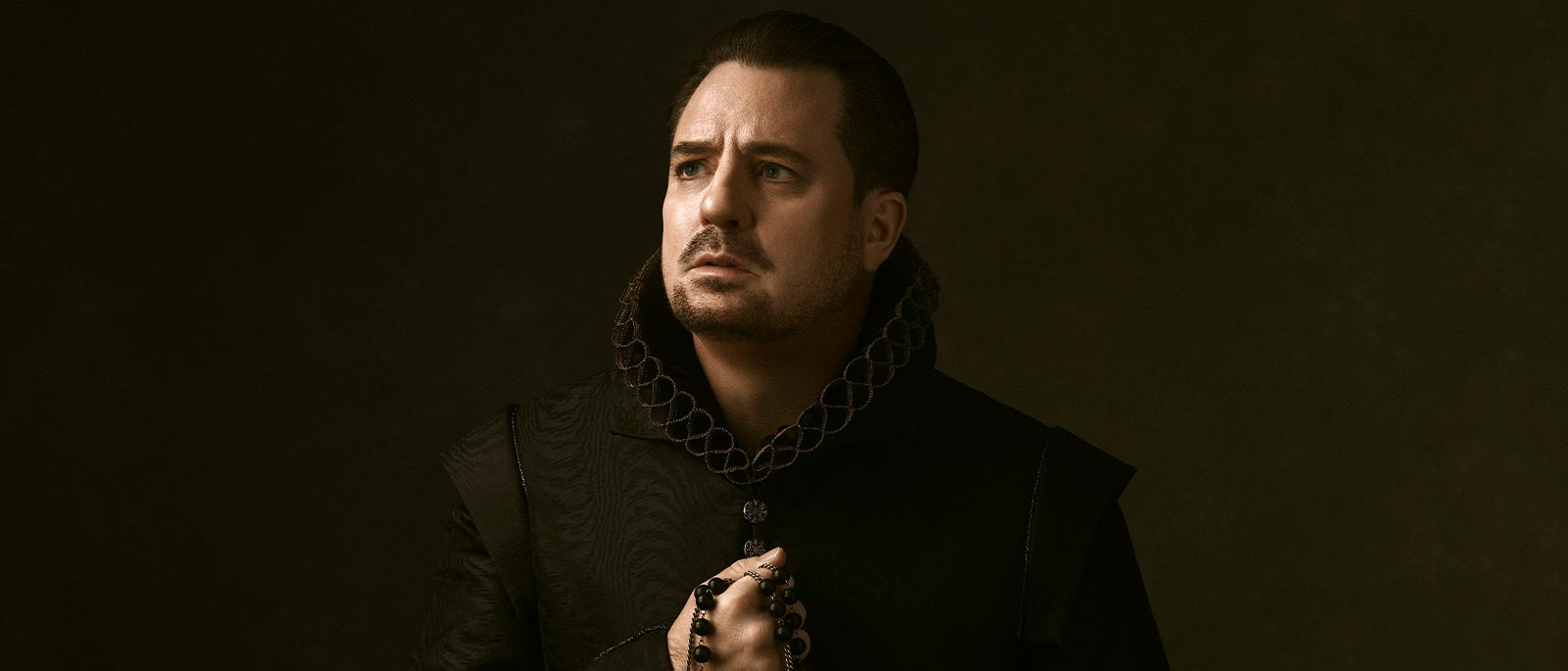 Giuseppe Verdi
Don Carlos
This production ran: Feb 28 - Mar 26
This Production is in the past
Overview
For the first time in company history, the Met presents the original five-act French version of Verdi's epic opera of doomed love among royalty, set against the backdrop of the Spanish Inquisition. Yannick Nézet-Séguin leads a world-beating cast of opera's leading lights, including tenor Matthew Polenzani in the title role, soprano Sonya Yoncheva as Élisabeth de Valois, and mezzo-soprano Jamie Barton as Eboli. Bass-baritones Eric Owens and John Relyea are Philippe II and the Grand Inquisitor, and baritone Etienne Dupuis rounds out the all-star principal cast as Rodrigue. Verdi's masterpiece receives a monumental new staging by David McVicar that marks his 11th Met production, placing him among the most prolific and popular directors in recent Met memory.
All audience members must be fully vaccinated against Covid-19 and wear face masks at all times inside the Met, except when eating or drinking in designated areas. For more information on health and safety policies, visit our commitment page.
Production a gift of Elizabeth M. and Jean-Marie R. Eveillard, †Edwin C. Holmer III, and The Sybil B. Harrington Endowment Fund
Additional funding from the Hermione Foundation, Laura Sloate, Trustee
Major support provided by Rolex
Languages
Languages sung in
Don Carlos
Titles
Title languages displayed for
Don Carlos
Met Titles In
Timeline
Timeline for the show,
Don Carlos
Estimated Run Time
4 hrs 35 mins
House Opens

Acts I and II

90 mins

Intermission

30 mins

Act III

35 mins

Intermission

30 mins

Acts IV and V

90 mins

Opera Ends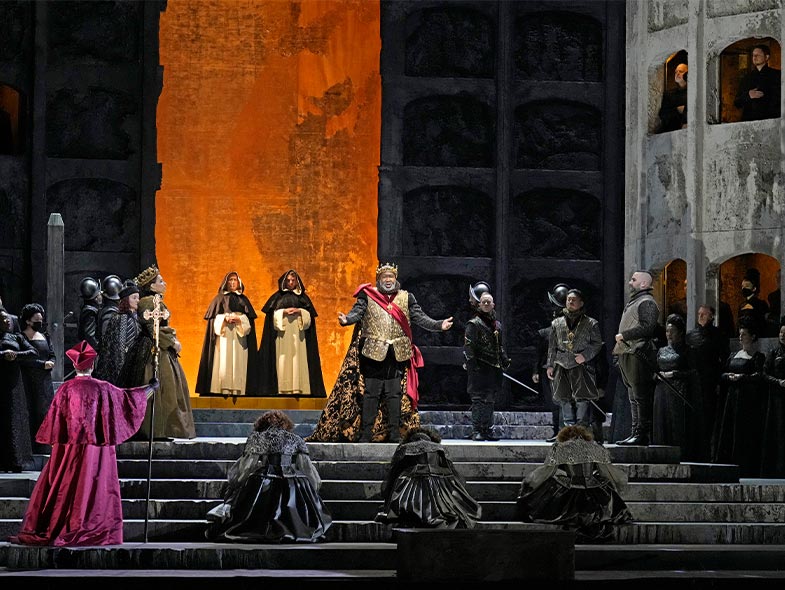 World premiere: Opéra, Paris, 1867
Verdi's longest and most ambitious opera—which appears this season in its original, five-act French version—offers a profound look at the intersection of the personal and the political spheres. The opera features a number of complex one-on-one confrontations, and the chorus, when it appears, is imposing, most notably in the central auto-da-fé. The grandeur of the score telescopes in Acts IV and V to the individuals, with magnificent and melodically rich solo scenes.
Creators
In a remarkable career spanning six decades in the theater, Giuseppe Verdi (1813–1901) composed 26 operas, at least half of which are at the core of today's repertory. Don Carlos's libretto is by François Joseph Méry (1797–1865), a notable Parisian playwright, and Camille du Locle (1832–1903), who completed work on Don Carlos after Méry's unexpected death. It is based on the 1787 play Don Karlos by German poet, philosopher, and historian Friedrich von Schiller (1759–1805).
Set Designer
Charles Edwards
COSTUME DESIGNER
Brigitte Reiffenstuel
LIGHTING DESIGNER
Adam Silverman
MOVEMENT DIRECTOR
Leah Hausman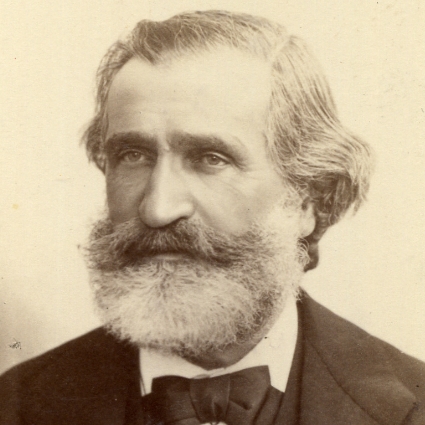 Setting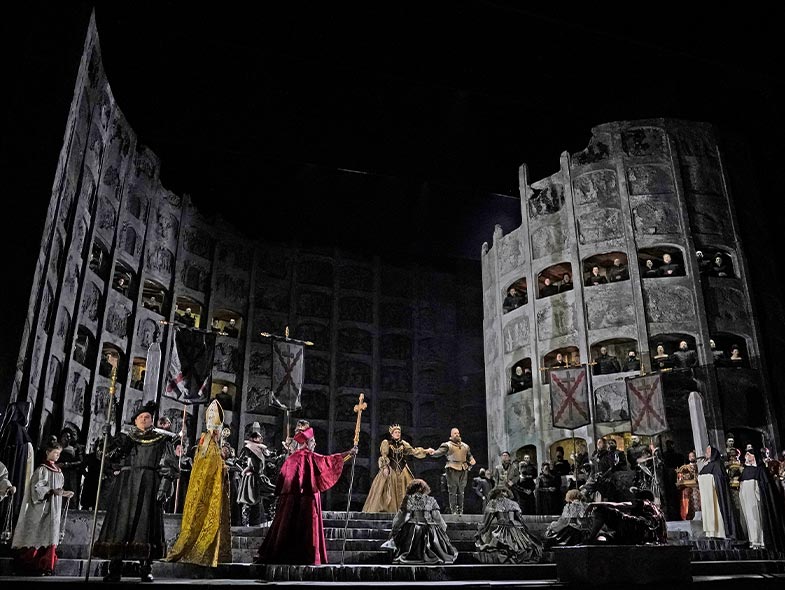 The opera is set in grim, authoritarian Spain at the time of the Inquisition, c. 1560. While both Schiller and Verdi took significant poetic license with actual events and relationships, most of the protagonists are based on historical models.
Articles
Music
With its epic scale, Don Carlos lacks the dramatic concision of Verdi's later works, while maintaining a unique structure that builds over its five acts. The title role is one of the pinnacles of the tenor repertoire, but the score also features stunning vocal solos and duets for all six of its principal players. Large choral forces appear throughout, reminding us that the entire world is affected by the choices and actions of the lead characters.