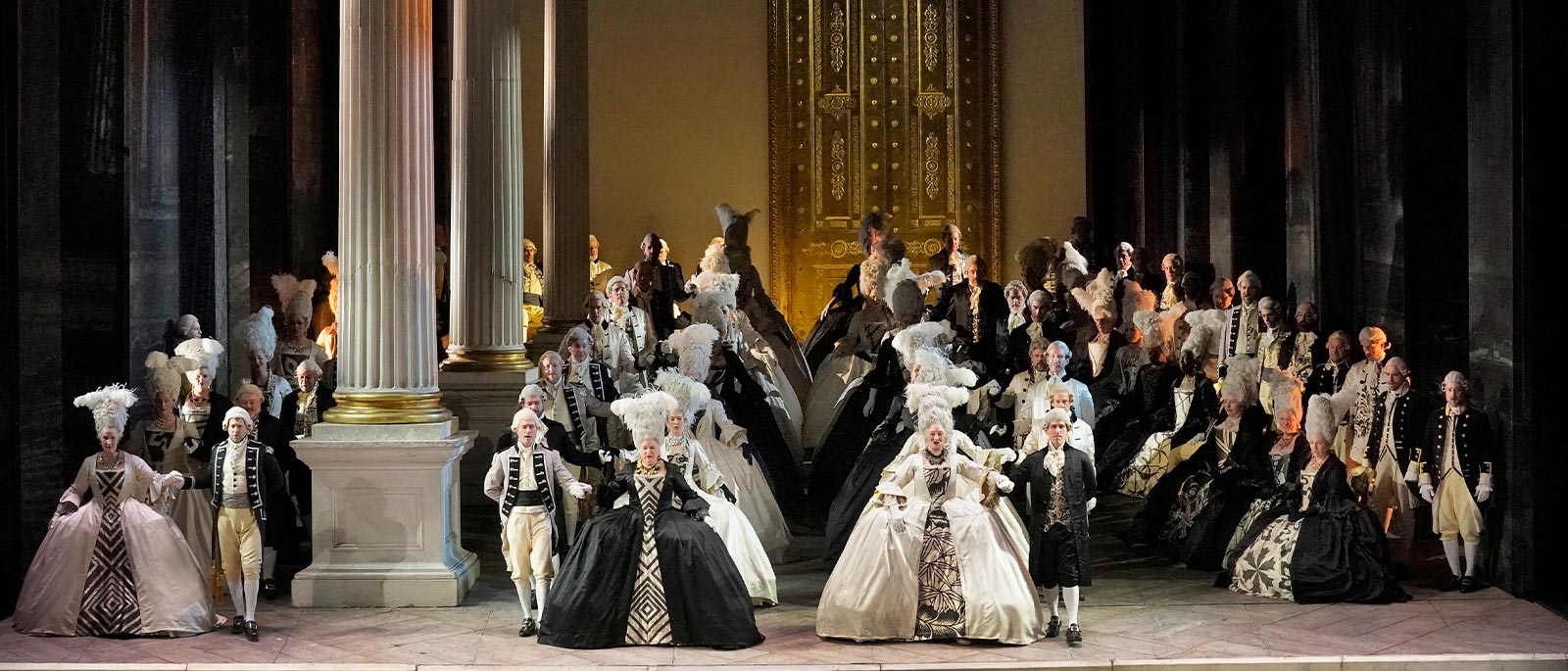 Pyotr Ilyich Tchaikovsky
The Queen of Spades
This production ran: Nov 29 - Dec 21
This production is in the past.
Overview
Tchaikovsky's eerie thriller of imperial Russia has its first performances at the Met since 2011. Tenor Yusif Eyvazovis Hermann, the fanatical gambler whose obsession with a powerful secret drives him to madness. Soprano Lise Davidsen makes her highly anticipated Met debut as his long-suffering lover, Lisa, with mezzo-soprano Larissa Diadkova as the otherworldly Countess. Baritone Igor Golovatenko is Yeletsky, baritone Alexey Markov is Tomsky, and Vasily Petrenko conducts.
The Sunday matinee performance on December 8 will feature a post-performance discussion with Lise Davidsen and Yusif Eyvazov, hosted by Met General Manager Peter Gelb.
Production a gift of the Lila Acheson and DeWitt Wallace Endowment Fund, established by the founders of The Reader's Digest Association, Inc.
Languages
Languages sung in
The Queen of Spades
Titles
Title languages displayed for
The Queen of Spades
Met Titles In
Timeline
Timeline for the show,
The Queen of Spades
Estimated Run Time
3 hrs 35 mins
House Opens

Act I

70 mins

Intermission

30 mins

Acts II & III

115 mins

Opera Ends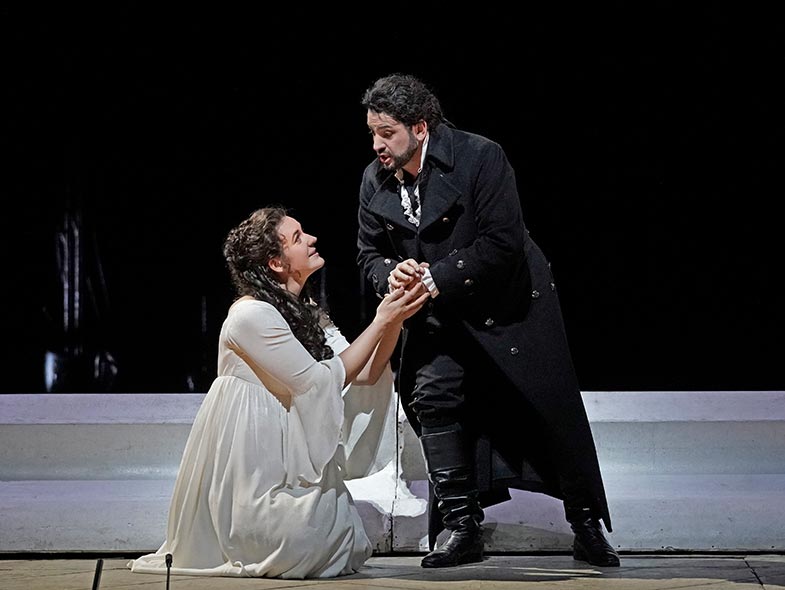 World Premiere: Mariinsky Theater, St. Petersburg, 1890. A work of extreme moods and colors, The Queen of Spades explores life's frivolities as well as the darkest impulses of obsession, addiction, madness, and self-destruction. The gripping plot is set against the vast elegance and macabre allure of St. Petersburg, which functions almost as a character itself. Tchaikovsky's lyric mastery is equally apparent throughout the whole of this remarkable score, which moves deftly from the most elegant to the most harrowing situations.
Creators
Pyotr Ilyich Tchaikovsky (1840–1893) enjoyed tremendous fame during his lifetime as a composer of symphonic music and ballets. Today, his operas also enjoy growing popularity. The composer's brother Modest (1850–1916) adapted the libretto for The Queen of Spades, with many passages created by Tchaikovsky himself, from a short story by esteemed Russian writer Alexander Pushkin (1799–1837).
PRODUCTION
Elijah Moshinsky
SET AND COSTUME DESIGNER
Mark Thompson
LIGHTING DESIGNER
Paul Pyant
CHOREOGRAPHER
John Meehan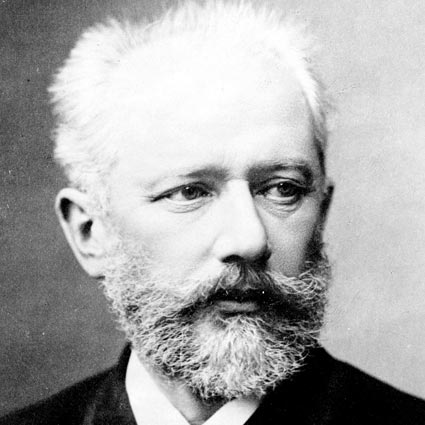 Composer
Pyotr Ilyich Tchaikovsky
Setting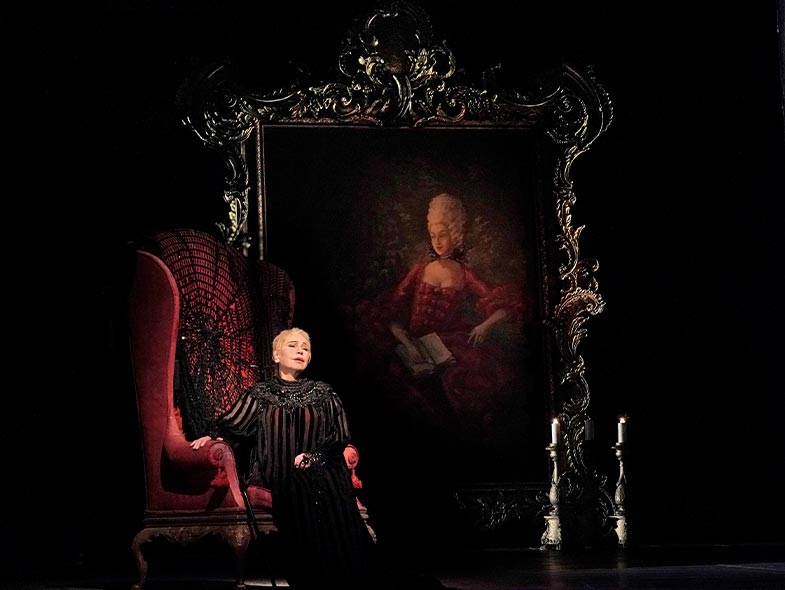 The story unfolds in the czarist capital of Russia, St. Petersburg, during the later years of the Empress Catherine the Great, who reigned from 1762 to1796. In The Queen of Spades, the beautiful city of rivers and canals is both a mystical place where elements of fantasy can burst forth at any moment and a very real, modern city that provides an opportunity to satirize contemporary society.
Articles
Music
Tchaikovsky's skills as a great symphonist and undisputed master of the ballet are apparent in the many superb orchestral touches throughout this opera's score. The opera's great vocal solos, most of them considered concert standards in Russia, are excellent surprises for American audiences, and notable for their diversity. Ensembles punctuate the work at key moments of interaction—most notably in the first scene's quintet, in which each of the drama's lead characters expresses fear of another character.