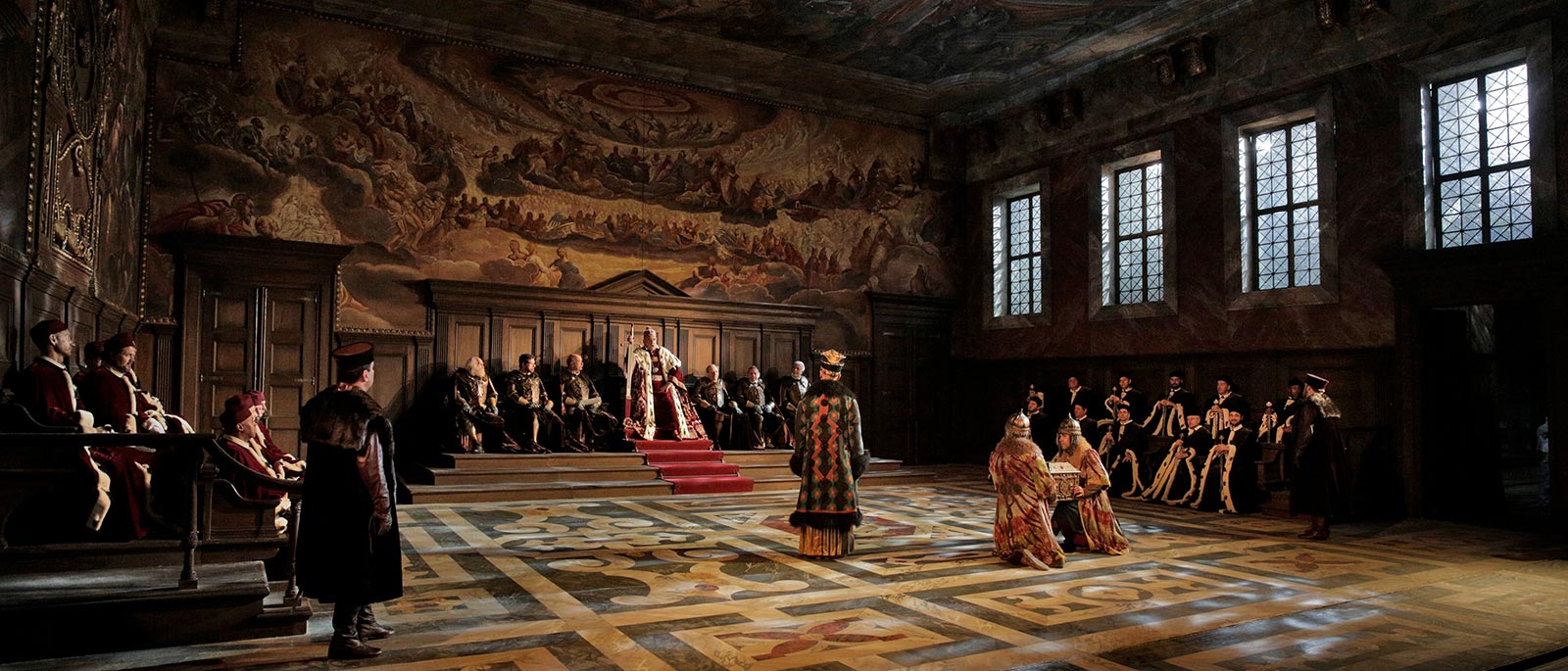 Giuseppe Verdi
Simon Boccanegra
This production ran: Apr 10 - Apr 25
This production is in the past.
Overview
All remaining performances in the 2019–20 season have been canceled due to the coronavirus pandemic. Click here to learn more.
Audience favorite Ailyn Pérez takes on the touching role of Amelia Grimaldi, with legendary baritone Carlos Álvarez returning to the Met for the first time in more than a decade in the title role. Elegant tenor Joseph Calleja is her lover, Gabriele Adorno, and magisterial bass Dmitry Belosselskiy completes the principal cast as Amelia's grandfather, Jacopo Fiesco. Carlo Rizzi takes the podium for Verdi's timeless tale of political and family intrigue.
Production a gift of the Estate of Anna Case Mackay
Additional funding from the Metropolitan Opera Club, the Annie Laurie Aitken Charitable Trust, The Eleanor Naylor Dana Charitable Trust, and Mr. and Mrs. Paul M. Montrone
Revival a gift of the NPD Group, Inc.
Languages
Languages sung in
Simon Boccanegra
Titles
Title languages displayed for
Simon Boccanegra
Met Titles In
English
German
Spanish
Italian
Timeline
Timeline for the show,
Simon Boccanegra
Estimated Run Time
3 hrs 20 mins
House Opens

Prologue & Act I

100 mins

Intermission

40 mins

Acts II & III

60 mins

Opera Ends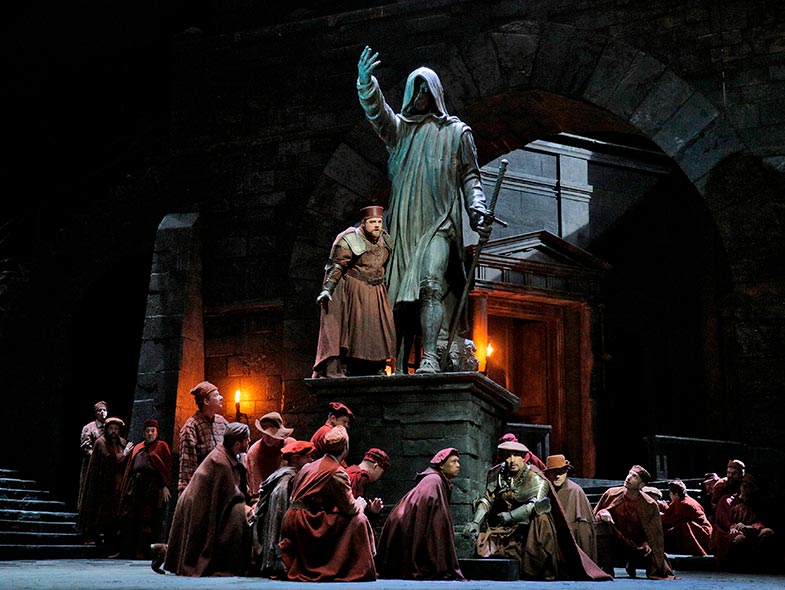 World Premiere: Teatro la Fenice, Venice, 1857 (original version); Teatro alla Scala, Milan, 1881 (revised version). Simon Boccanegra is Verdi's compelling portrayal of a man who is both a leader and an outsider, set against one of the most incisive depictions of politics ever put on the stage. The title character, with his complex relationships with rivals and his long-lost daughter, is one of the summits of the baritone repertoire. The opera's complicated story and dark tone have proven stumbling blocks for many critics and audiences in America. Yet it remains a rewarding example of Verdi's genius at its most humane and insightful.
Creators
In a remarkable career spanning six decades in the theater, Giuseppe Verdi (1813–1901) composed 28 operas, at least half of which are at the core of today's repertoire. This opera was based on the play Simón Bocanegra (1843) by the Spanish playwright Antonio García Gutiérrez (1813–1884), whose El Trovador was the source for Verdi's Il Trovatore. The librettist for the original version was Francesco Maria Piave (1810–1876), who was Verdi's librettist during his extremely successful and productive middle period. Composer and writer Arrigo Boito (1842–1918), who later collaborated with Verdi on Otello and Falstaff, worked on the revised version of Boccanegra.
PRODUCTION
Giancarlo del Monaco
SET AND COSTUME DESIGNER
Michael Scott
LIGHTING DESIGNER
Wayne Chouinard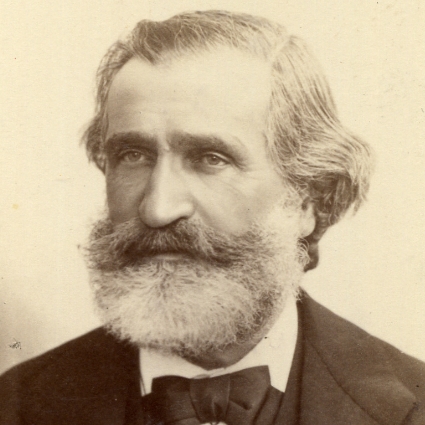 Setting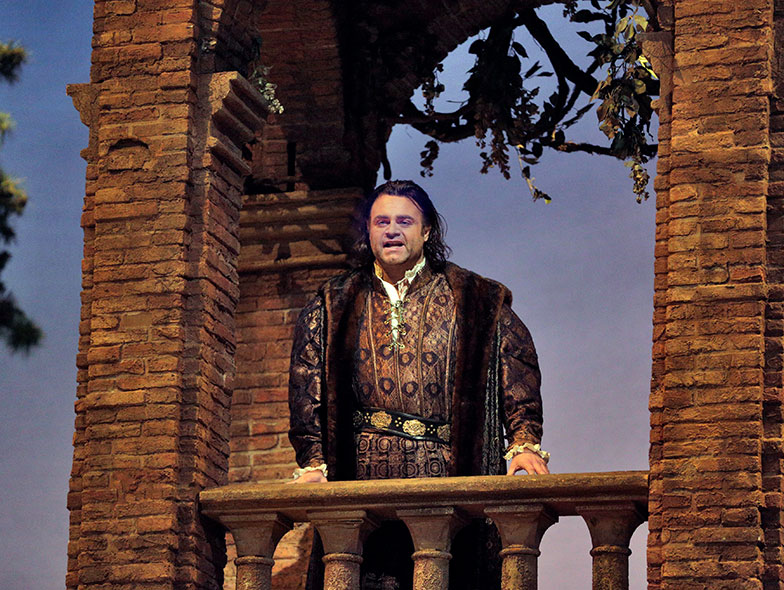 The opera is based on a historical figure who, in 1339, became doge of the Republic of Genoa.
Music
Even looking at its original 1857 form, Verdi was attempting something new with Boccanegra. He supplied each act with the customary rousing music but insisted that the important parts of the score were found between the applause-grabbing moments. His sophisticated revision more than two decades later further expanded the role of the orchestra and deepened the characterizations.