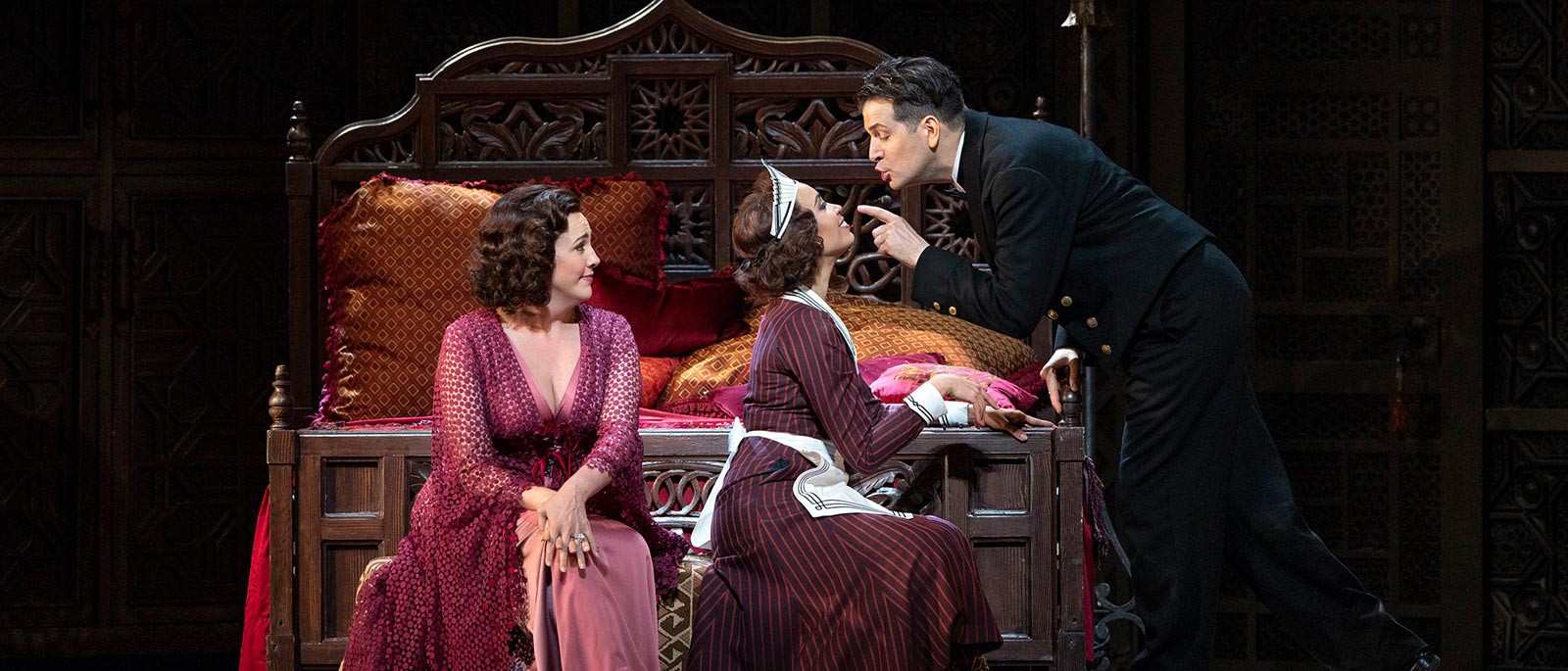 Wolfgang Amadeus Mozart
Le Nozze di Figaro
This production ran: Nov 16 - Feb 22
This production is in the past.
Overview
Two outstanding casts—including sopranos Nadine Sierra, Anita Hartig, Susanna Phillips, and Hanna-Elisabeth Müller; mezzo-sopranos Gaëlle Arquez and Marianne Crebassa; baritone Mariusz Kwiecien; and bass-baritones Luca Pisaroni and Adam Plachetka—come together for Mozart's scintillating class comedy. Antonello Manacorda and Cornelius Meister conduct Sir Richard Eyre's fast-paced production.
Production a gift of Mercedes T. Bass, and Jerry and Jane del Missier
Revival a gift of the Metropolitan Opera Club
Languages
Languages sung in
Le Nozze di Figaro
Titles
Title languages displayed for
Le Nozze di Figaro
Met Titles In
English
German
Spanish
Italian
Timeline
Timeline for the show,
Le Nozze di Figaro
Estimated Run Time
3 hrs 30 mins
House Opens

Acts I & II

100 mins

Intermission

30 mins

Acts III & IV

80 mins

Opera Ends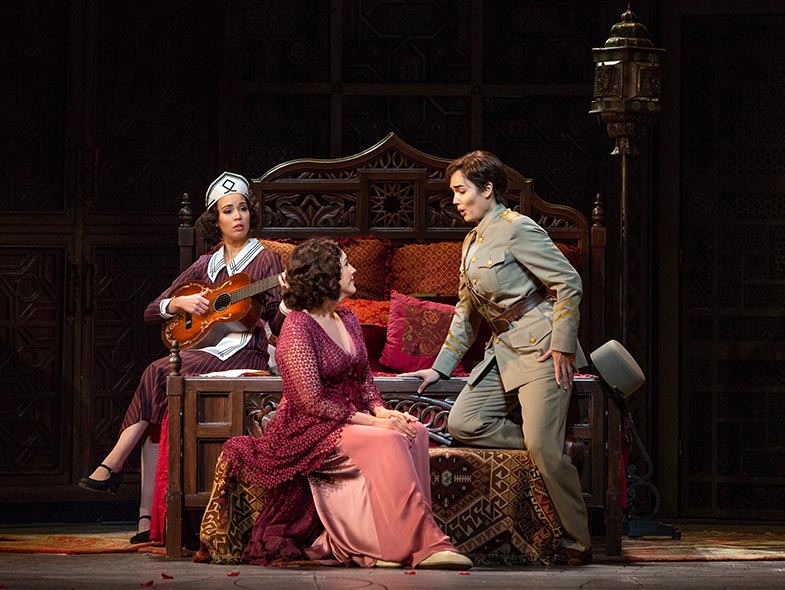 World premiere: Burgtheater, Vienna, 1786. A profoundly humane comedy, Le Nozze di Figaro is a remarkable marriage of Mozart's music at the height of his genius and one of the best librettos ever set. In adapting a play that caused a scandal with its revolutionary take on 18th-century society, librettist Lorenzo Da Ponte focused less on the original topical references and more on the timeless issues embedded in the frothy drawing-room comedy.
Creators
Wolfgang Amadeus Mozart (1756–1791) was the son of a Salzburg court musician who exhibited him as a musical prodigy throughout Europe. His achievements in opera, in terms of beauty, vocal challenge, and dramatic insight, remain unsurpassed. Librettist Lorenzo Da Ponte (1749–1838), who led an adventurous life in Venice and Vienna, also collaborated with Mozart on Don Giovanni and Così fan tutte. He later emigrated to America, where he became the first professor of Italian at New York's Columbia College (now University).
PRODUCTION
Sir Richard Eyre
SET AND COSTUME DESIGNER
Rob Howell
LIGHTING DESIGNER
Paule Constable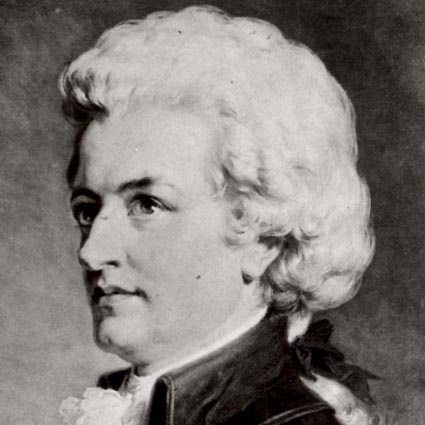 Composer
Wolfgang Amadeus Mozart
Articles
Setting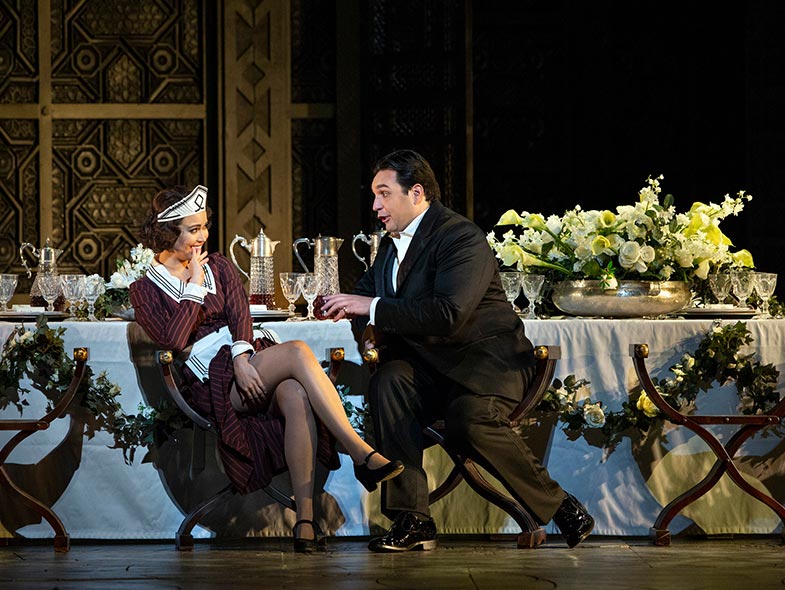 Seville, the setting of Figaro and its prequel, The Barber of Seville, was famous in Mozart's time as a place filled with hot-blooded young men and exotically beautiful women sequestered behind latticed windows, or "jalousies" (which gave us our English word "jealousy"). The city was the birthplace of the Don Juan legends, which Mozart and Da Ponte would mine for their subsequent masterpiece, Don Giovanni. The current Met production of Le Nozze di Figaro places the action in the 1930s.
Music
Figaro's amazing score mirrors the complex world it depicts. The first impression is one of tremendous beauty and elegance. Dig a little deeper, and you'll find all the underlying pain and deception, with a constant tension between the social classes and the sexes, where each character has something to gain and something to hide. Standout solo numbers include the Countess's two arias, Cherubino's "Voi, che sapete," Susanna's "Deh, vieni, non tardar," and Figaro's arias, the angry Act IV diatribe against womankind, "Aprite un po' quegli occhi," and Act I's "Non più andrai," in which not even the most buoyant and memorable melody in the world can quite hide the character's sarcasm.