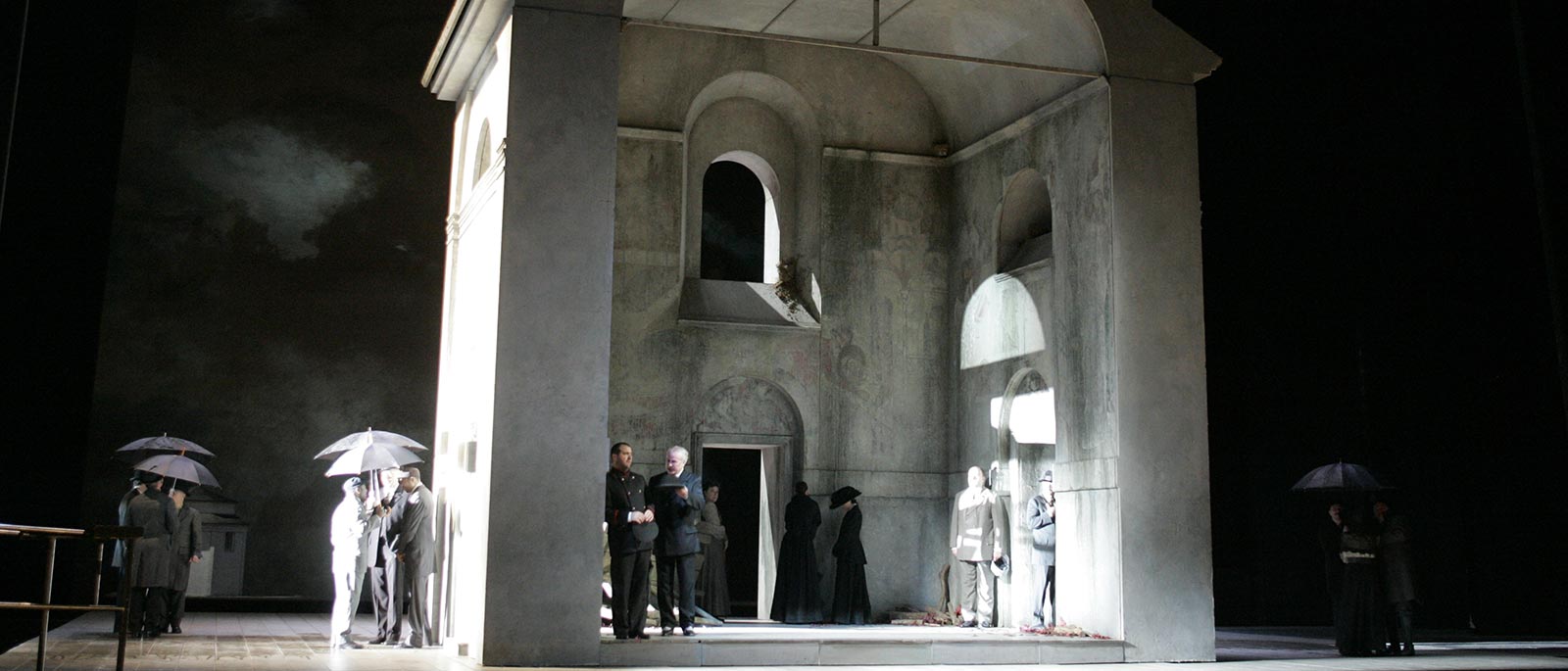 Leoš Janáček
Káťa Kabanová
This production ran: May 2 - May 9
This production is in the past.
Overview
All remaining performances in the 2019–20 season have been canceled due to the coronavirus pandemic. Click here to learn more.
Janáček's gripping domestic drama makes a rare appearance on the Met stage, its first since 2005. The soaring soprano Susanna Phillips sings the title role, a young woman forced by fate to choose between true love and family honor, with beloved mezzo-soprano Dolora Zajick as her unyielding mother-in-law. Tenor Pavel Černoch is the young object of Káťa's love, and legendary bass Sir John Tomlinson is his rich but cruel uncle. Lothar Koenigs conducts one of the defining operatic scores of the 20th century.
Production a gift of The Lila Acheson and DeWitt Wallace Fund for Lincoln Center
Languages
Languages sung in
Káťa Kabanová
Titles
Title languages displayed for
Káťa Kabanová
Met Titles In
Timeline
Timeline for the show,
Káťa Kabanová
Estimated Run Time
2 hrs 15 mins
House Opens

Acts I & II

70 mins

Intermission

35 mins

Act III

30 mins

Opera Ends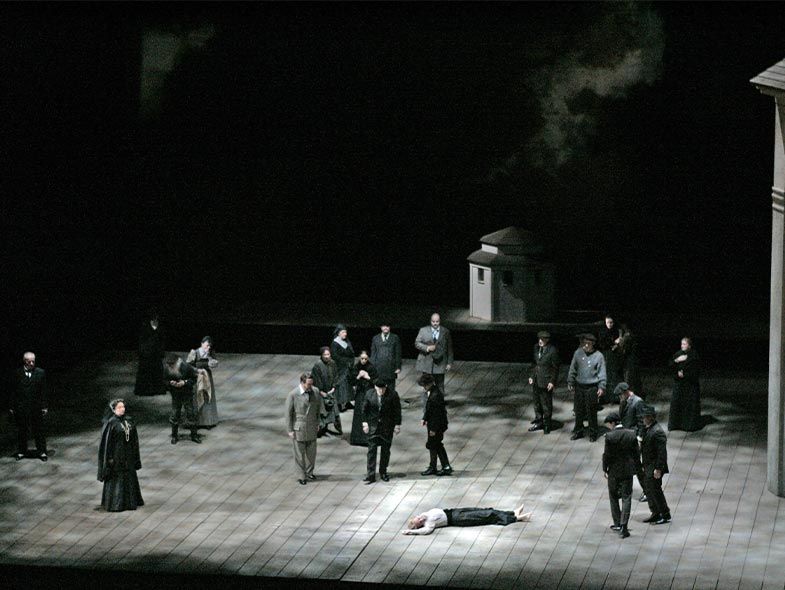 World Premiere: National Theatre, Brno, 1921This work, which has become equally fascinating to musical commentators and operagoers alike, was a product of Janáček's remarkable and unparalleled late creative period. The composer found inspiration for the opera in Alexander Ostrovsky's play The Storm, a realist drama that unfolds out against a backdrop of 19th-century Russian village life, itself a microcosm of vast social developments. In adapting the story for the operatic stage, Janáček crafted a sublime orchestral score that deftly combines many of the strains current in the best operas of the early 20th century.
Creators
Leoš Janáček had one of the most unusual careers of any opera composer: born in rural Moravia in 1854, he studied in Brno and Prague and made a living as a teacher, organist, and choir director. He created his own libretto from the drama The Storm by Alexander Nikolayevich Ostrovsky, a dramatist who wrote 47 plays and is ranked as a master of the gritty school of Russian realism.
PRODUCTION
Sir Jonathan Miller
SET AND COSTUME DESIGNER
Robert Israel
LIGHTING DESIGNER
Gil Wechsler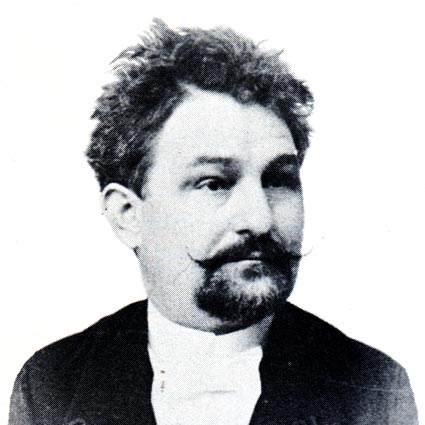 Setting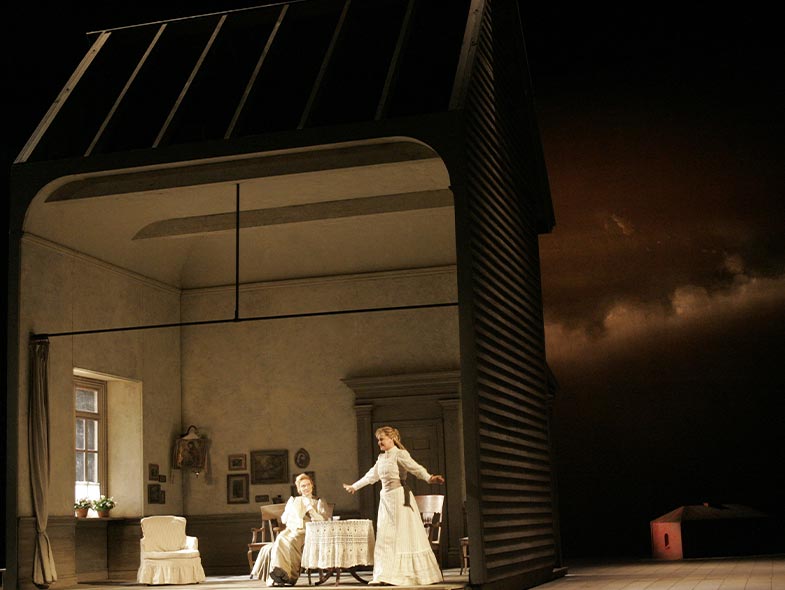 The opera is set in a small town along the Volga River in Russia around 1860, as a merchant class is emerging against an ancient feudal system.
Music
The score of Káťa Kabanová is extremely rich while also managing to be concise and dramatic. It makes a powerful first impression and maintains a haunting tension throughout. The mastery and uninhibited use of the orchestra are no surprise from its composer, who also created the famous Sinfonietta, and each character is sharply delineated by both words and music. The title character is a clash of emotional eruptions: Sustained lyricism suddenly interrupted by brash chords suggests the intervention of fate, or the fear of it. The storm music in Act III is really an extended expression of Káťa's internal state—one of the greatest examples of the well explored notion of storm-as-psychological-metaphor in all opera.