Weekly Guide: May 11–17
This week's lineup of Nightly Opera Streams takes the action to a number of eye-catching locales, from the Greek isle of Naxos to the neon lights of Sin City. To familiarize yourself with the lay of the land, read on. By Joel Rozen
Monday, May 11
Massenet's Werther
Goethe's 1774 novel about a lovesick poet's infatuation with a married woman took Europe by storm and inspired countless adaptations. Yet it is in the hands of Jules Massenet that this literary classic found its most sensuous and charged theatrical form. With soaring melodies, voluptuous orchestrations, and scenes that represent both the vastness of love and the cramped claustrophobia of the hero's mind, this opera is the very essence of a love story told through music.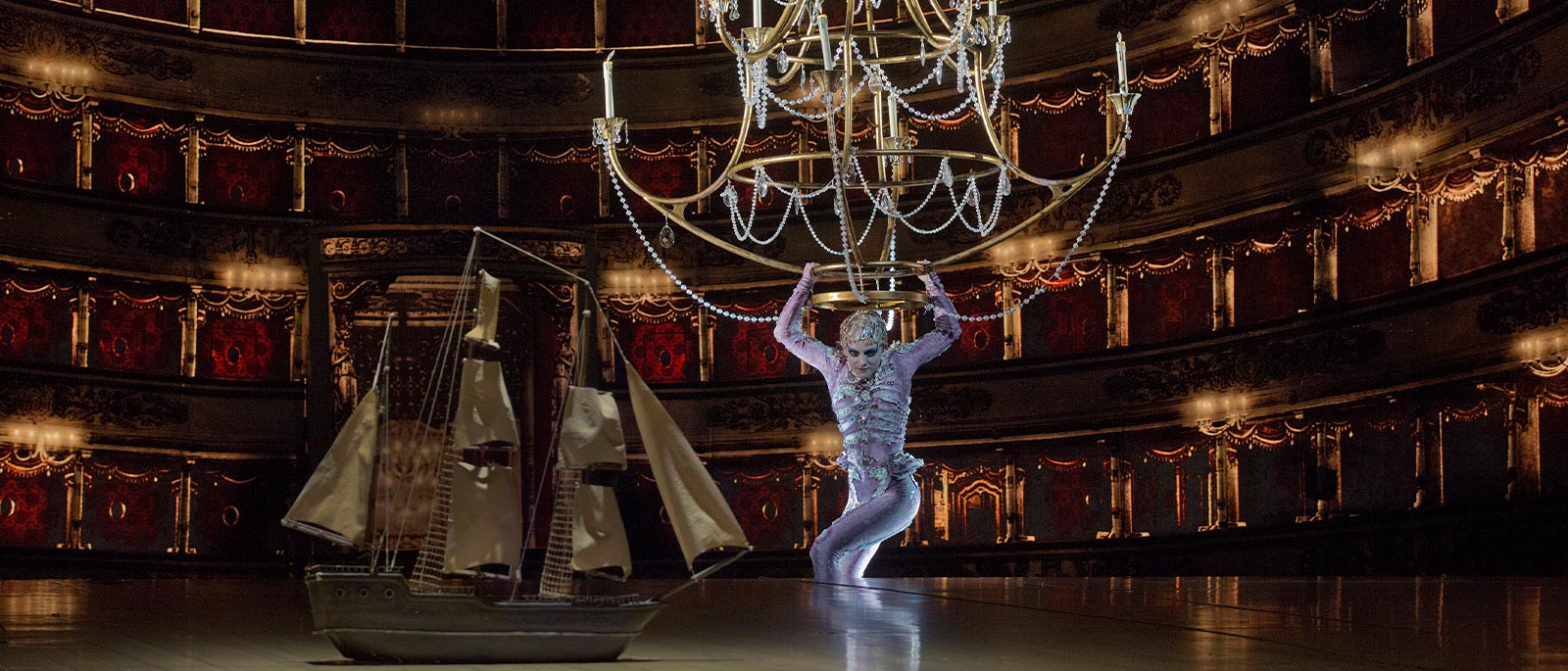 Tuesday, May 12
Thomas Adès's The Tempest
More than a few composers have run aground trying to adapt Shakespeare's mercurial tale of revenge and reconciliation, but a dazzling sense of playfulness and experimentation keeps Adès's modernist score sailing. Crafting incisive portraits of the Bard's inimitable characters—from the usurped Milanese duke Prospero to the enslaved "monster" Caliban to Ariel, Prospero's Tinkerbell—Adès creates an ever-shifting musical language that is brilliantly matched by Robert Lepage's kaleidoscopic production.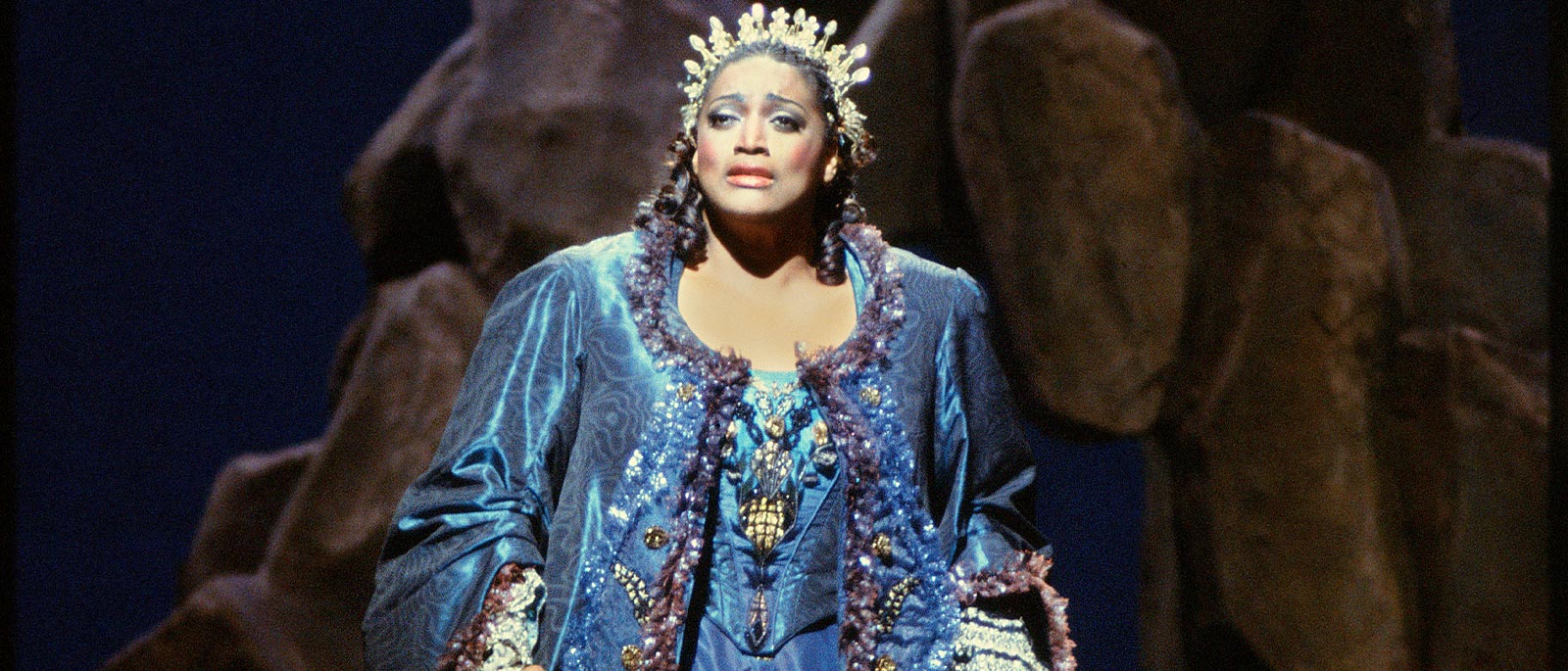 Wednesday, May 13
Strauss's Ariadne auf Naxos
In penning this "chamber opera" in 1912, Richard Strauss sought to meld two powerful, yet seemingly contradictory, theatrical forces: the staid and decorous opera seria (a tradition of high art, noble deeds, and mythological settings), and the brash and low-brow slapstick of commedia dell'arte, populated by harlequins and clowns. The result is a heroic tale plucked from Greek mythology that is brazenly interrupted by a buffo brigade of singing comedians. It's hard to choose which style dominates in the Met's 1988 telecast, in which the majestic Jessye Norman, as the title princess, squares off against Kathleen Battle as her prankish foil.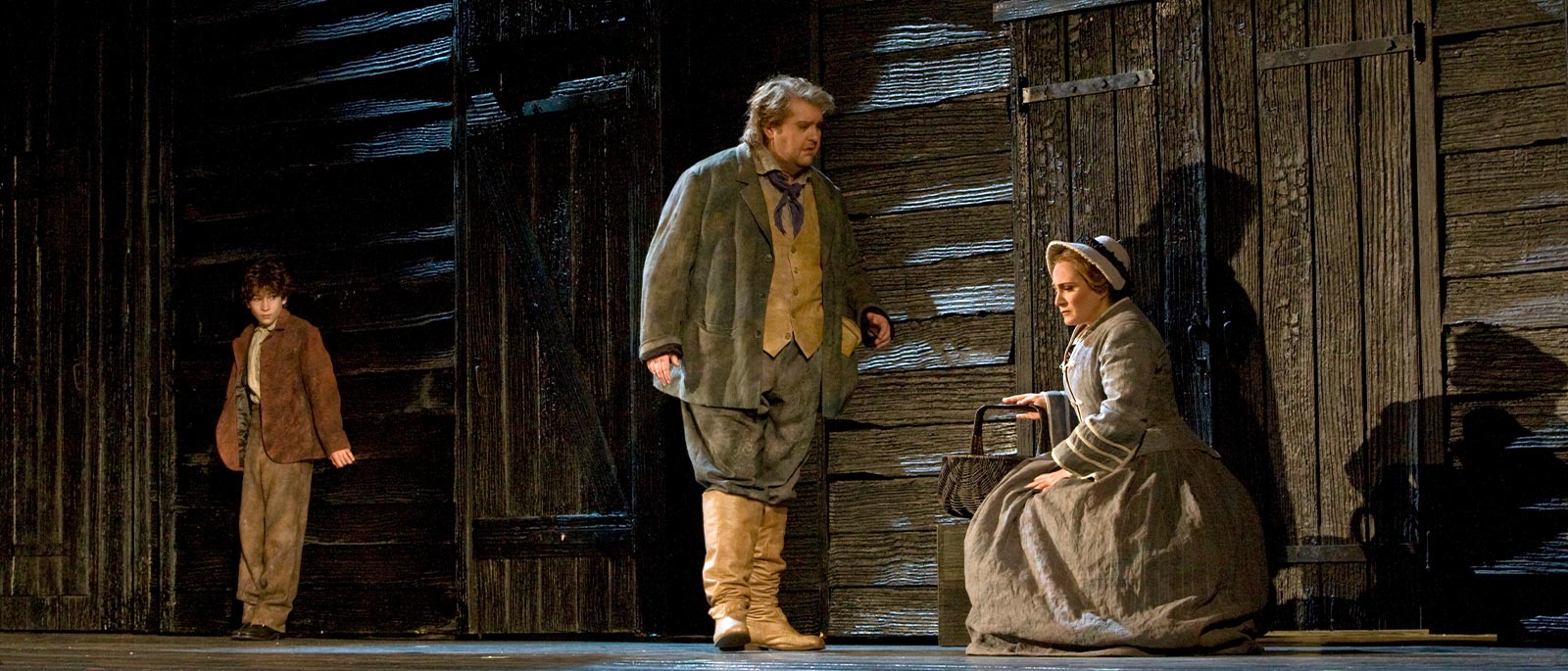 Thursday, May 14
Britten's Peter Grimes
Benjamin Britten's gripping parable about an outsider fisherman's persecution in a small Suffolk coastal village, and his slow descent into madness, offers one of the repertory's most complex tenor roles as well as some of its most haunting and atmospheric music. No less treasured by the many singers who take up the work's smaller roles, this riveting tragedy is a true vehicle for an ensemble cast, and it remains one of only a handful of mid–20th century operas to have found a lasting place in the canon.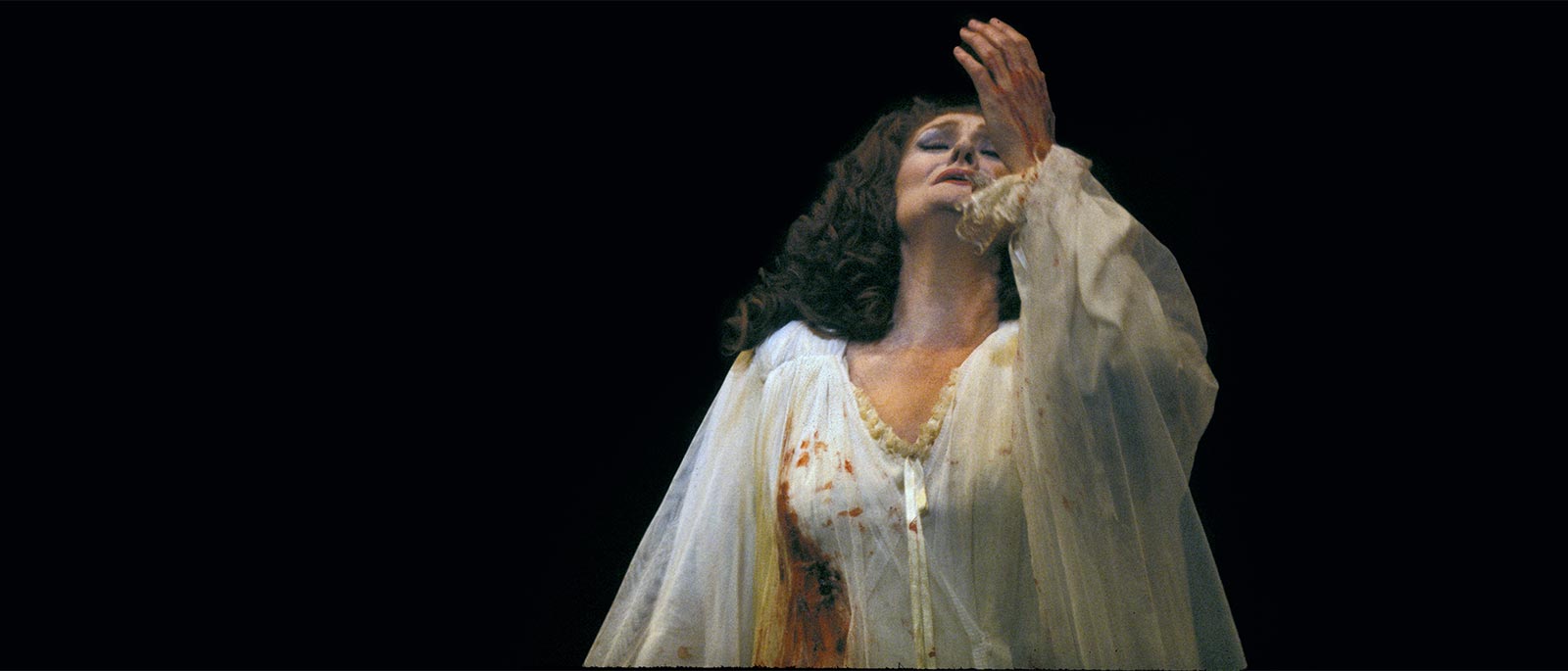 Friday, May 15
Donizetti's Lucia di Lammermoor
A rare opportunity to catch Joan Sutherland in the role that earned her the nickname "La Stupenda," this 1982 telecast shows the soprano at her best, delivering a breathtaking, hair-raising, utterly unforgettable performance as the hapless Scottish lassie whose heartbreak morphs into murderous rampage. Sutherland floored audiences with her superhuman virtuosity, but the equally phenomenal Alfredo Kraus, who plays her anguished lover Edgardo, matches her note for note in this legendary operatic event.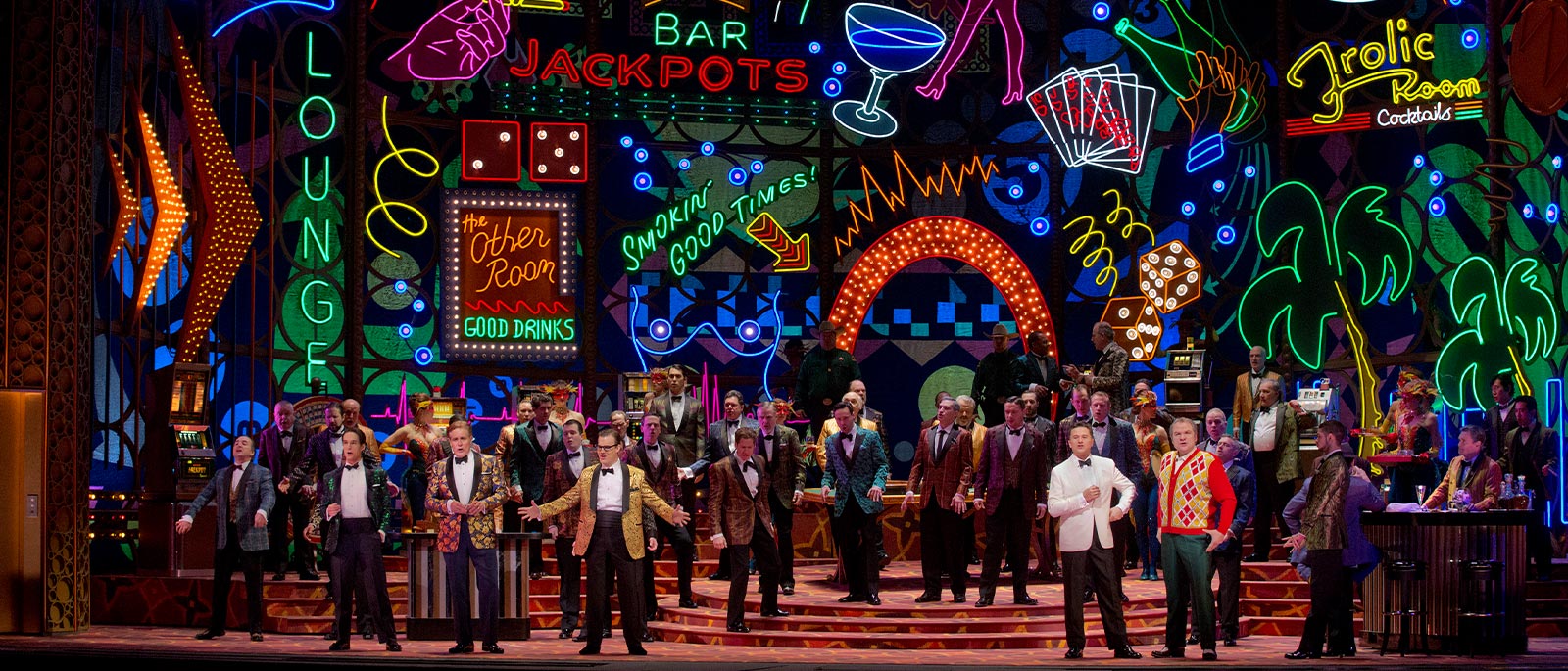 Saturday, May 16
Verdi's Rigoletto
A Victor Hugo play, haunting and scandalous, provided the inspiration for Verdi's mid-career masterpiece about a vengeful but misguided court jester, out to rescue his deflowered daughter from a duke's licentious clutches. None of it ends well, but along the way, the composer introduces several of his most iconic arias and duets—as well as an 11th-hour quartet that counts among the finest moments in opera. Michael Mayer's neon-bedecked production transports the action from 16th-century Mantua to Rat Pack–era Las Vegas, suffusing an already sinful story with additional seedy resonance.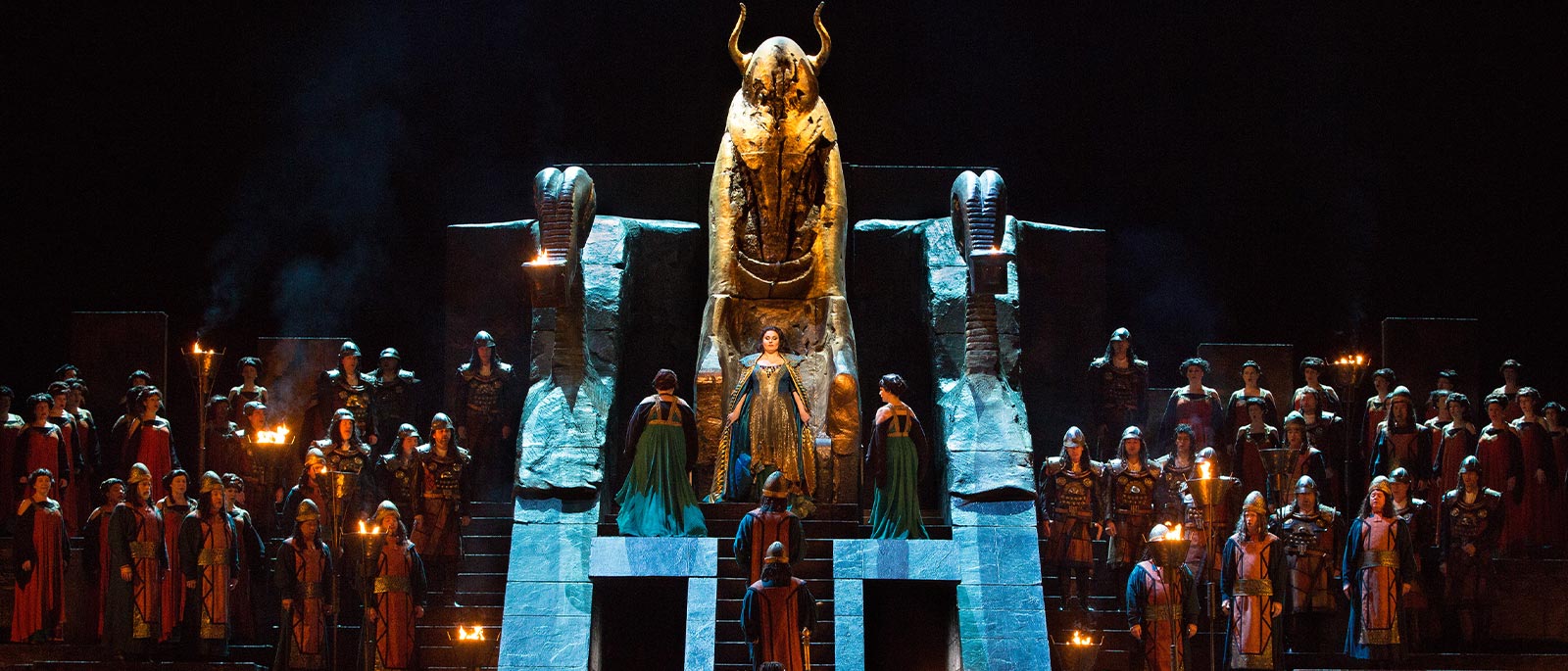 Sunday, May 17
Verdi's Nabucco
The breakthrough opera that launched Verdi from all but unknown to one of the most revered composers in history is a four-act biblical epic about an embattled Babylonian king driven mad by his blasphemous belief in his own divinity. The work features a wondrous roster of supporting characters, including a spitfire role for the soprano who portrays his scheming daughter, as well as some of the most stirring choral music ever written for the operatic stage.
Joel Rozen is the Met's Staff Writer.