Opera Streams: Weekly Guide
A fascinating assortment of titles representing a dizzying array of styles and eras—from Mozart to Saariaho to the Met's very first telecast in 1977—comprise this week's selection of Nightly Opera Streams. For help navigating the schedule, read on. By Joel Rozen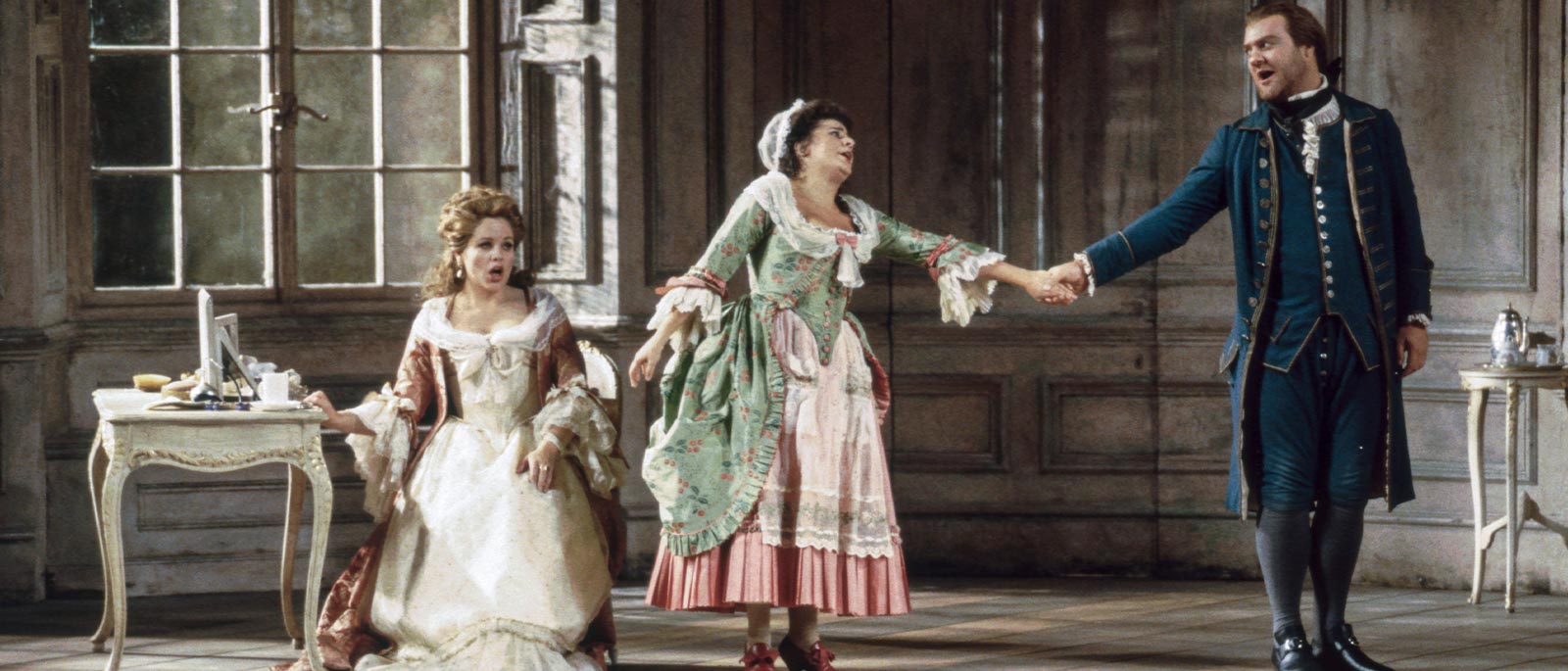 Monday, May 4
Mozart's Le Nozze di Figaro
This immortal opera, based on a scandalous Beaumarchais play banned in the composer's own time, delivers a parade of brilliant and memorable numbers, and is at once a riotous comedy of class and sexual politics and an incisive, still-relevant social commentary. For this fabled 1998 telecast, the Met assembled an impressive dream team of Mozart all-stars: Bryn Terfel as the roguish title servant, Renée Fleming as the stately countess, and Cecilia Bartoli, who introduced two of the composer's rare alternate arias as the sprightly maid Susanna.
Tuesday, May 5
Thomas's Hamlet
Ophelia enjoys an elevated position in Ambroise Thomas's retelling of the Shakespeare classic. Although the composer banished many of the subplots and supporting characters of the original—no room for Rosencrantz at the Paris Opéra, alas—he left plenty of room in his fourth act for the heroine's astounding, quasi-improvisational Mad Scene. Those in attendance at its 1868 premiere included Alexandre Dumas, père, and the composer Hector Berlioz—both were rendered inconsolable by Ophelia's suicide.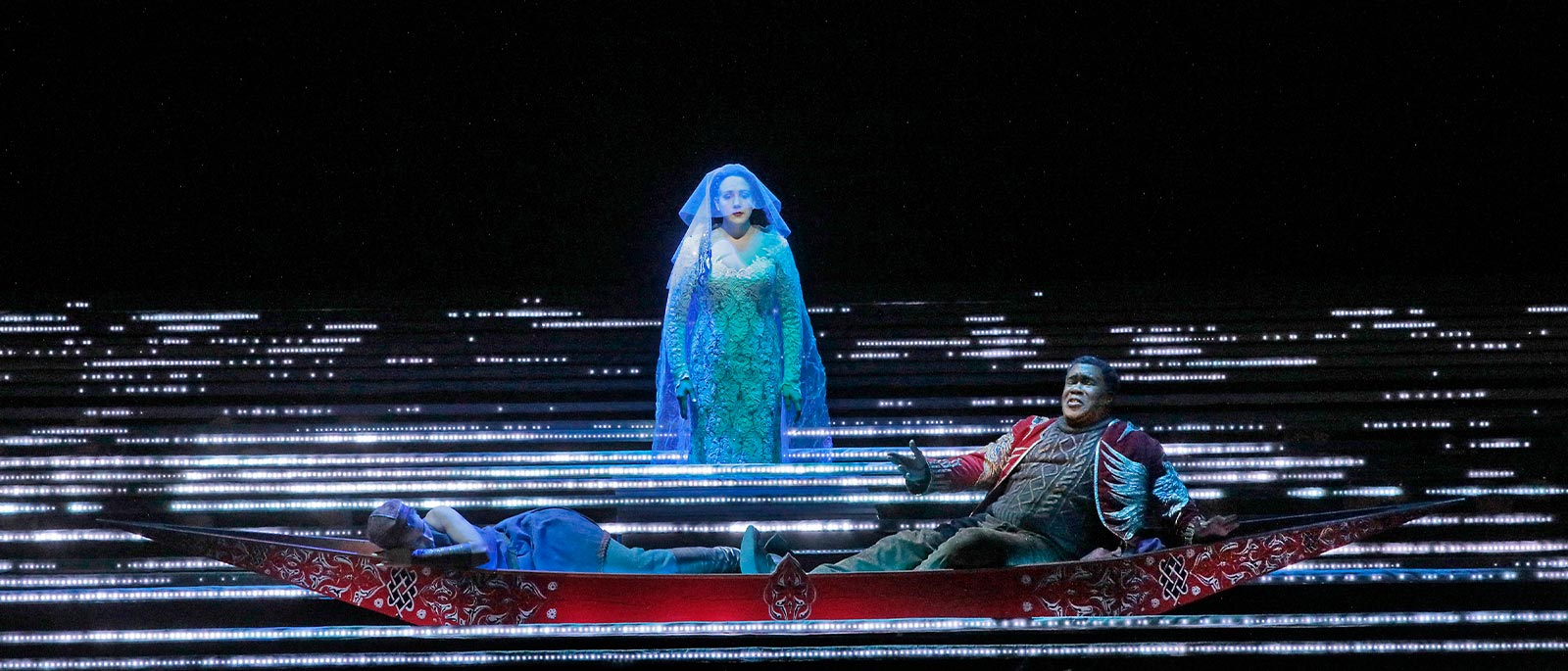 Wednesday, May 6
Kaija Saariaho's L'Amour de Loin
A contemporary masterpiece that premiered at the turn of the 21st century, Finnish composer Kaija Saariaho's meditative fable tells of a 12th-century troubadour's infatuation with Clémence, a countess located in Tripoli, beyond the sea. Opera doesn't get much more lush and haunting than this work, with melting polyphonies and a hypnotic, undulating set featuring a cascade of twinkling LEDs.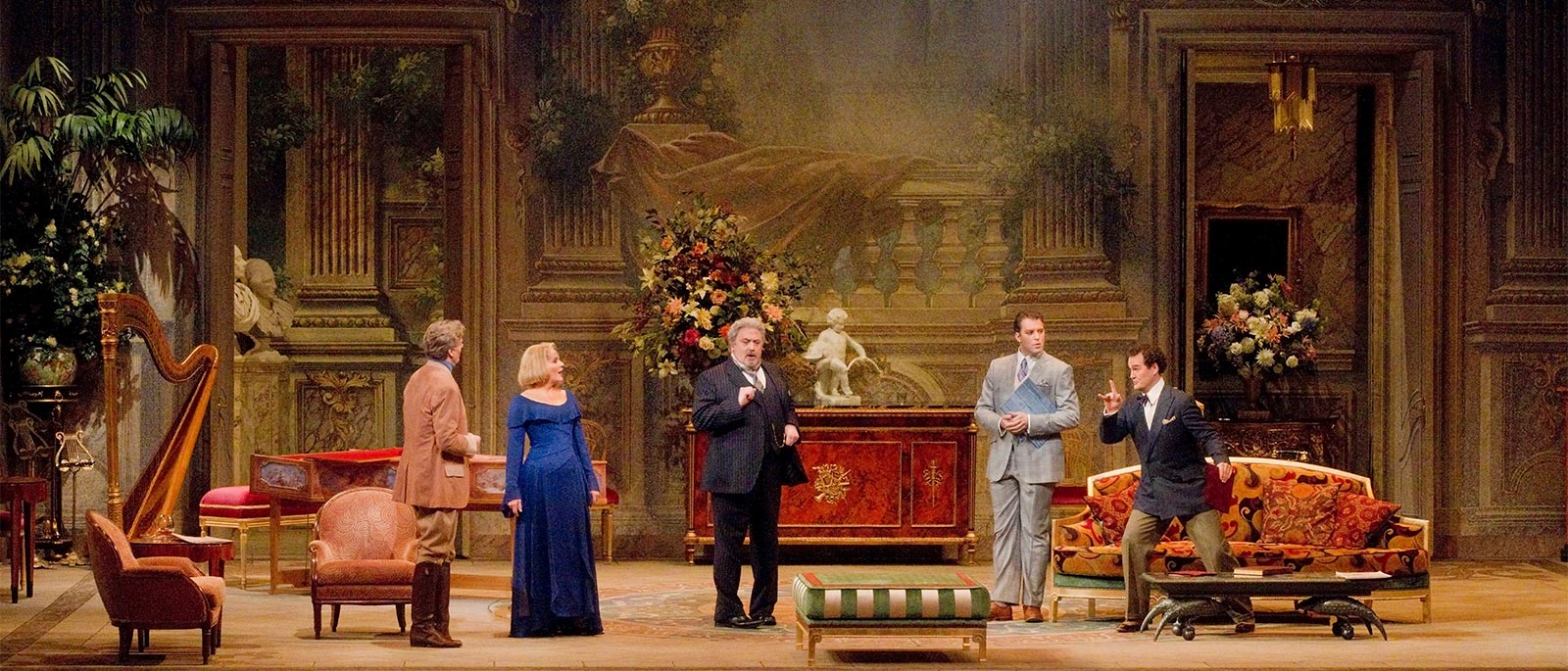 Thursday, May 7
Strauss's Capriccio
Subtitled "a conversation piece for music," Richard Strauss's final opera is a philosophical drawing-room dramedy about a French countess torn between the elemental forces of music and verse—exuberantly personified by a composer and a poet who jockey for her affection. A burlesque cast of theater types round out the story, which concludes with an elegant final monologue for the leading lady that neatly puts all the artistic negotiation to rest.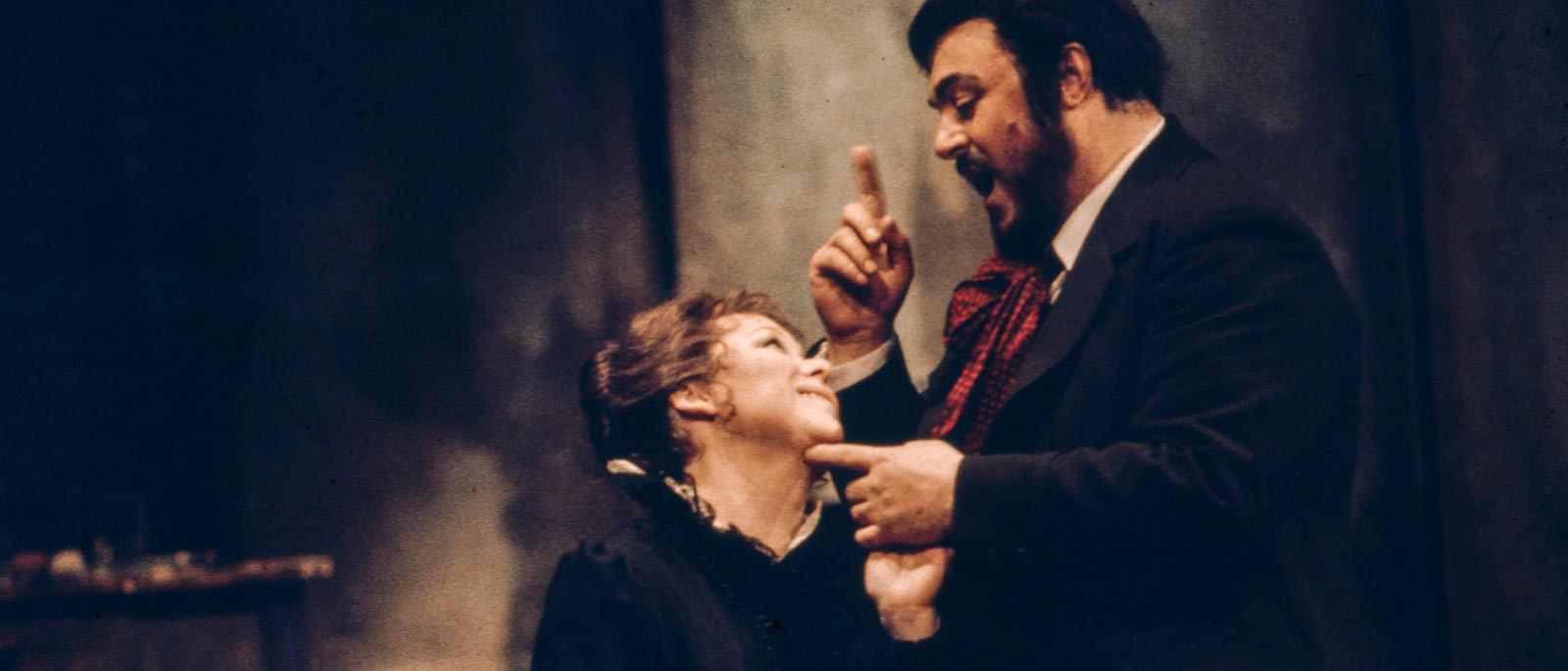 Friday, May 8
Puccini's La Bohème
Luciano Pavarotti and Renata Scotto were both operatic supernovas when they came together for this 1977 performance of Puccini's beloved masterwork—and for the first time in Met history, the stargazers watching them numbered in the millions: Their renowned partnership as the lovelorn poet Rodolfo and his tragic seamstress Mimì, denizens of a frigid attic in bohemian Paris warmed by the heat of their love, launched PBS's legendary Live from the Met series of telecasts.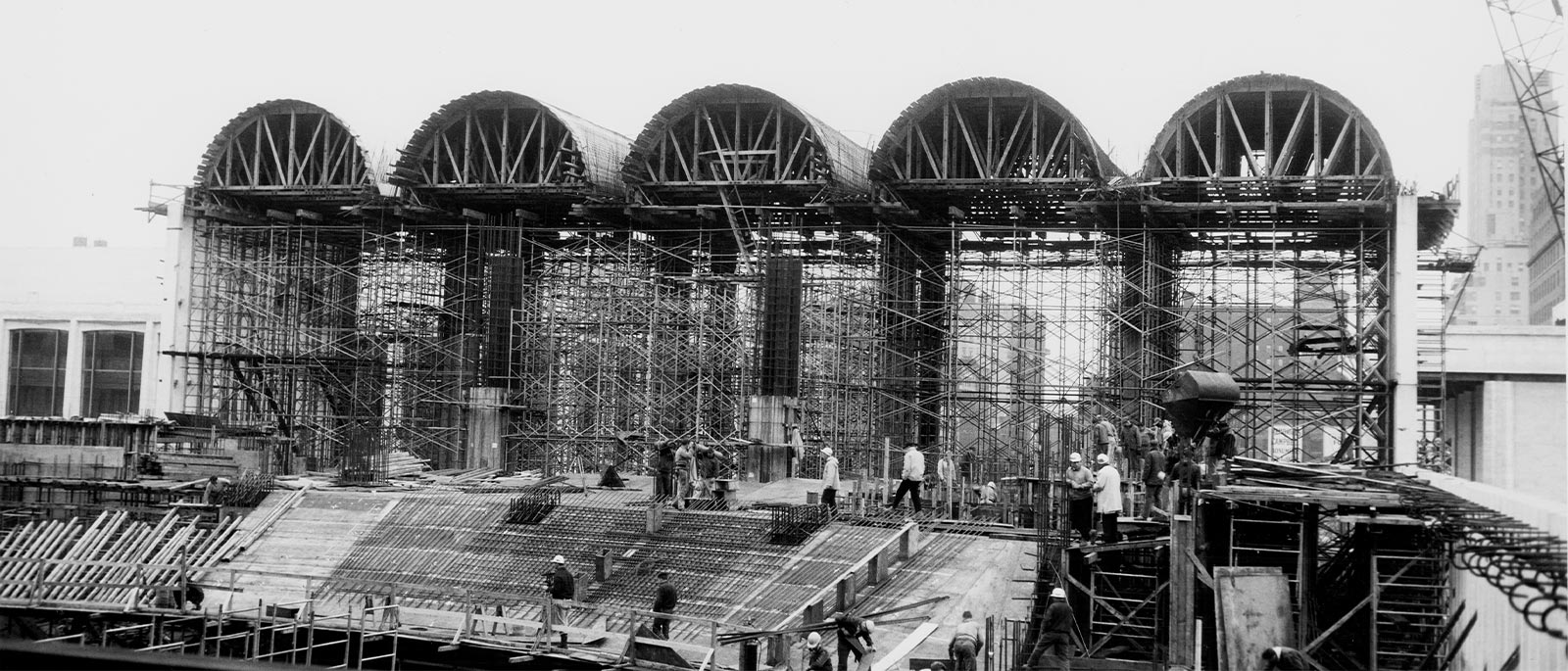 Saturday, May 9
The Opera House
Susan Froemke's acclaimed 2017 documentary, which streams on what would have been the last night of the 2019–20 Met season, chronicles the building of the new Met at Lincoln Center and the long road to its opening in 1966. Spotlighting the many artists, administrators, urban planners, and politicians who shaped New York's cultural life in the 1960s, the film offers a captivating snapshot of what the new arts center meant for the city—as well an enthralling interview with Leontyne Price, the legendary soprano who starred in the new house's first Opening Night.
Sunday, May 10
Mascagni's Cavalleria Rusticana / Leoncavallo's Pagliacci
Equally scandalous when they premiered separately in the late 19th century, these two short operas, often presented as a double bill, show just how searing and soapy opera can be. In Mascagni's Cavalleria Rusticana, a layabout villager leaves the girl he's impregnated for another man's wife. And in Pagliacci, a tortured clown plots against his beautiful young wife, whom he suspects of carrying on with a younger man. Neither ending is happy; each is exquisite.
Joel Rozen is the Met's Staff Writer.