Weekly Guide: July 19–25
After 70 weeks, 112 different operas, and 21.2 million people tuning in from 152 countries, our series of free Nightly Opera Streams reaches its grand finale. Enjoy one last week of exceptional performances, specially chosen by viewers. Explore the full lineup with this guide.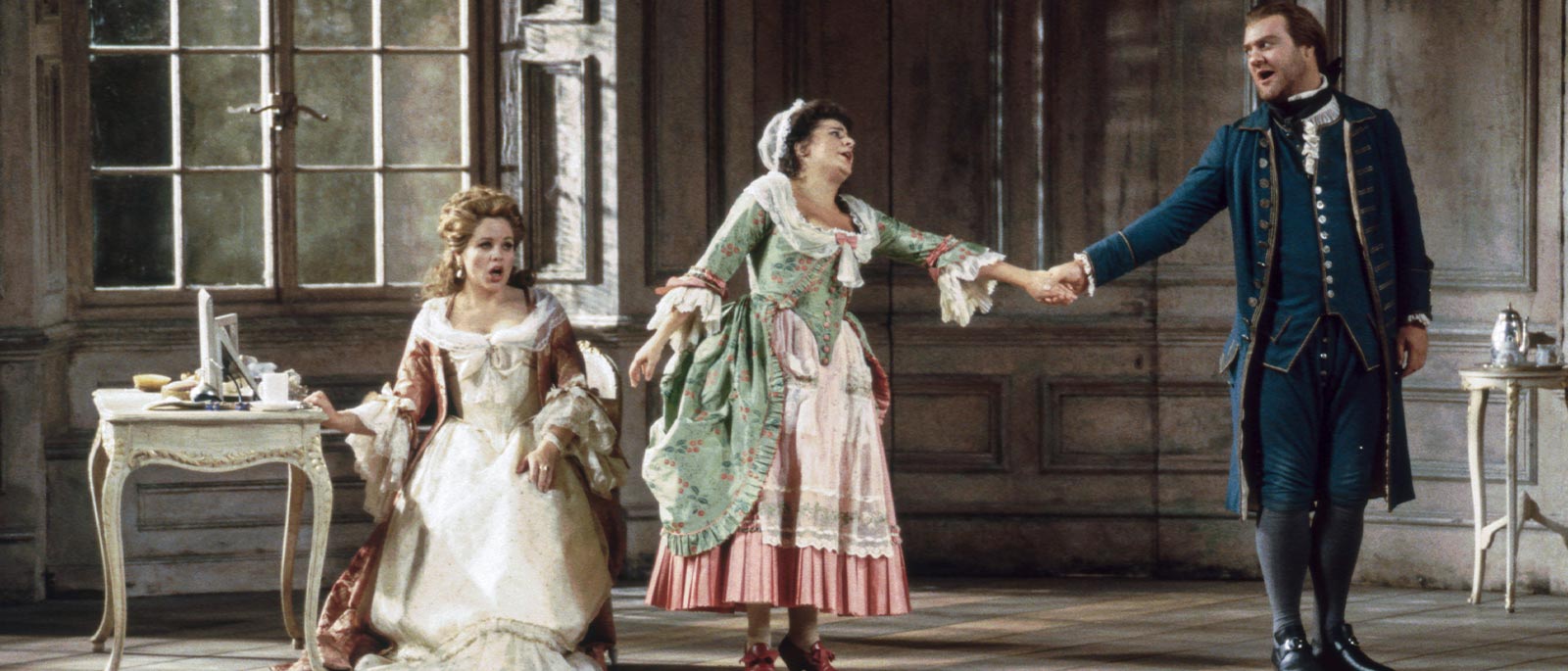 Monday, July 19
Mozart's Le Nozze di Figaro
This immortal opera, based on a scandalous Beaumarchais play banned in the composer's own time, delivers a parade of brilliant and memorable numbers, and is at once a riotous comedy of class and sexual politics and an incisive, still-relevant social commentary. Constructed around an upstairs-downstairs narrative, it makes ingenious dramatic use of tangled love interests, interwoven deceptions, and slapstick farce, marshals a large ensemble cast of distinctive characters, and wraps it all in Mozart's sublime music.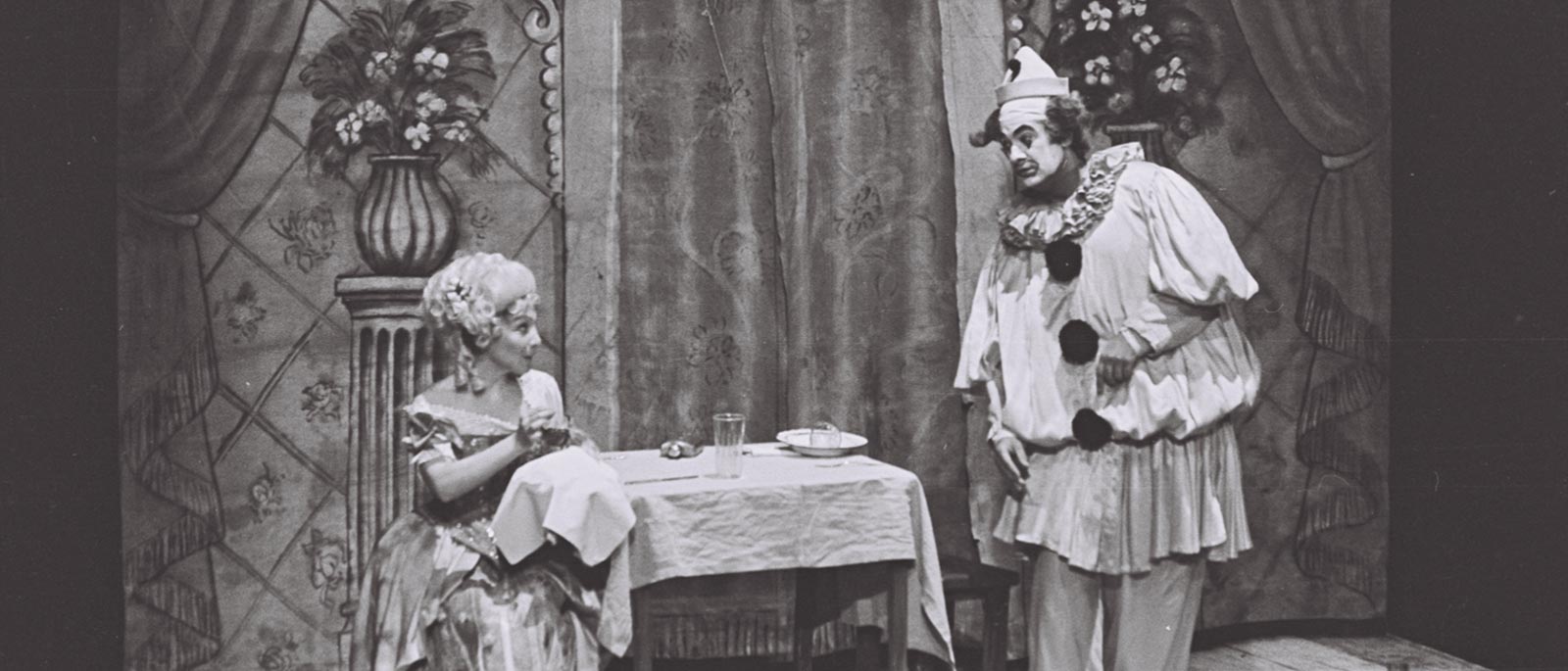 Tuesday, July 20
Mascagni's Cavalleria Rusticana and Leoncavallo's Pagliacci
Equally scandalous when they premiered separately in the late 19th century, these two short operas, often presented as a double bill, show just how searing and soapy opera can be. In Mascagni's Cavalleria Rusticana, a lay-about villager leaves the girl he's impregnated for another man's wife. And in Pagliacci, a tortured clown plots against his beautiful young wife, whom he suspects of carrying on with another man. Neither ending is happy; each is exquisite.
Wednesday, July 21
Bizet's Les Pêcheurs de Perles
After Carmen, this is Bizet's "other" great masterpiece, a passionate romance well stocked with the kind of melting melodies that put the young composer—just 24 years old when the work premiered—on the 19th-century Parisian map. The opera tells of two fisherman friends who lock horns over a demure yet vocally powerful priestess of Brahma, who is herself torn between piety and her own powerful desires. Its lyrical centerpiece, a soul-stirring duet for the two men in the first act, remains one of opera's greatest hits.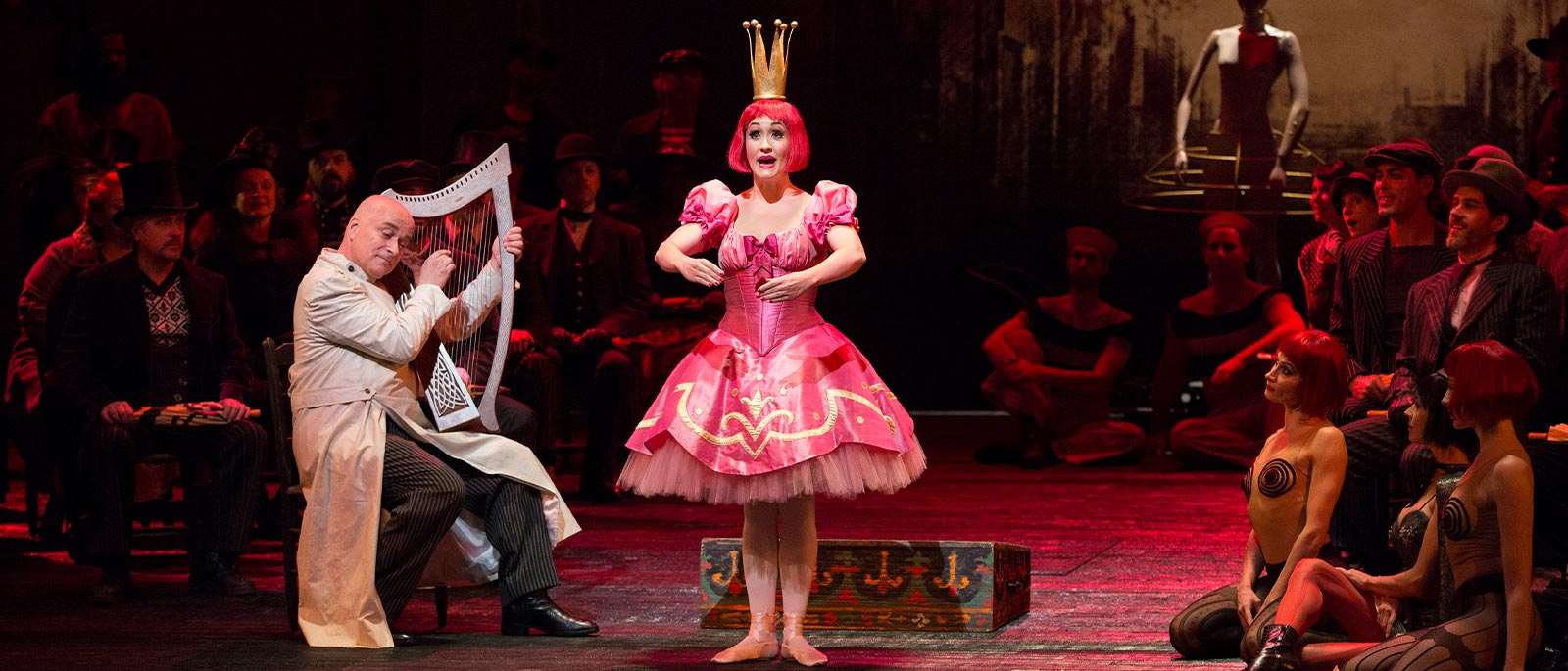 Thursday, July 22
Offenbach's Les Contes d'Hoffmann
A triptych of operatic vignettes based on the stories of E. T. A. Hoffmann, Offenbach's late masterpiece about a poet's three great loves may seem a light, frilly fantasia on its surface (it was a hit at the Parisian Opéra-Comique when it premiered in 1881), but it reveals hidden depths as the night wears on. A ravishing trio of singers portray Hoffmann's beloveds—animatronic doll, diva, courtesan—with each showcasing alluringly different shades of the soprano voice.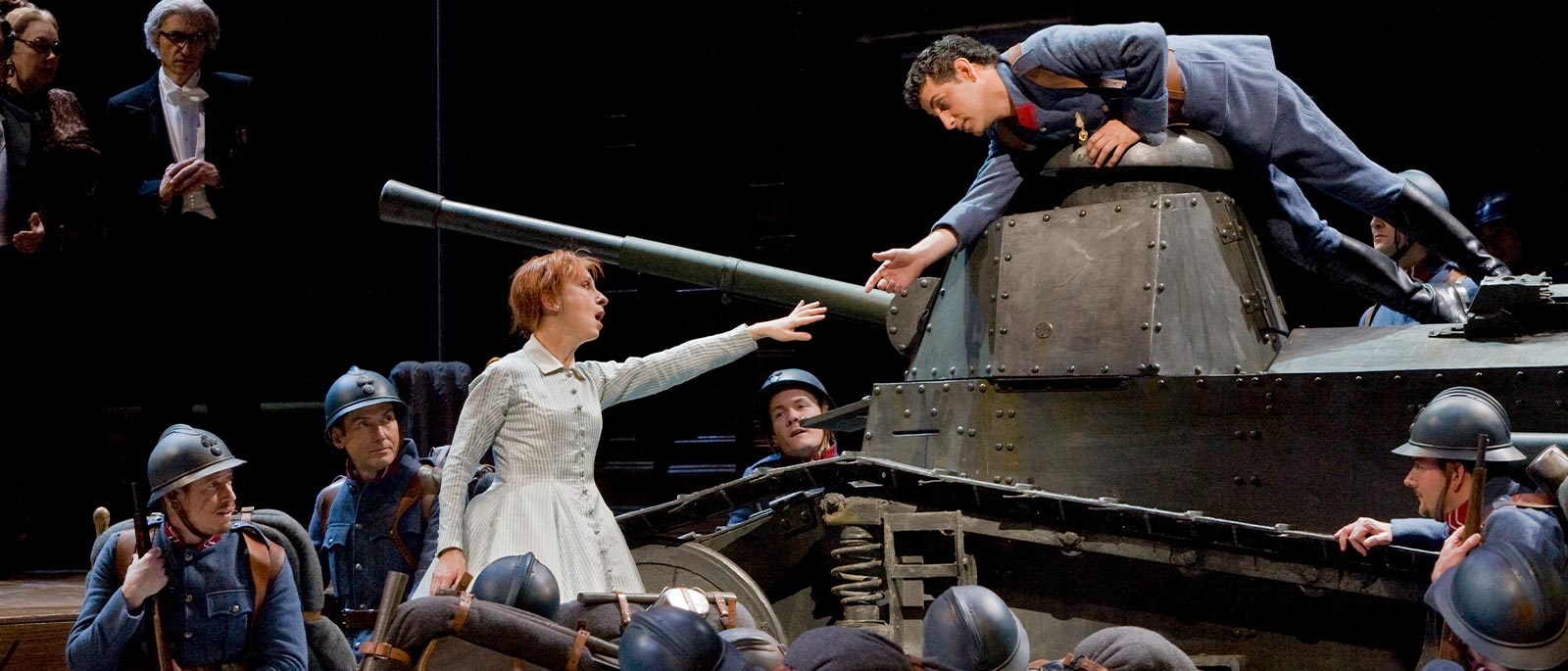 Friday, July 23
Donizetti's La Fille du Régiment
One of the most ebullient works in the repertoire, Donizetti's delightful comedy is the unlikely tale of a bright, headstrong young woman who has been raised among a French army regiment. When, much to the dismay of the doting but overprotective soldiers, Marie falls in love with the Tyrolean villager Tonio—a touchstone tenor role that overflows with both youthful ardor and ringing high notes (including nine top Cs in the aria "Ah! Mes amis ... Pour mon âme")—hilarity and virtuosic bel canto crossfire ensue.
Saturday, July 24
Verdi's Il Trovatore
Verdi's turbulent tragedy of four characters caught in a web of family ties, politics, and love is a mainstay of the operatic repertory. The score is as melodic as it is energetic, with infectious tunes that are not easily forgotten. The vigorous music accompanies a dark and disturbing tale that revels in many of the most extreme expressions of Romanticism, including violent shifts in tone, unlikely coincidences, and characters who are impelled by raw emotion rather than cool logic. For anyone who truly immerses himself in its shadowy world, Il Trovatore provides an experience that is uniquely thrilling, even within the world of Romantic Italian opera.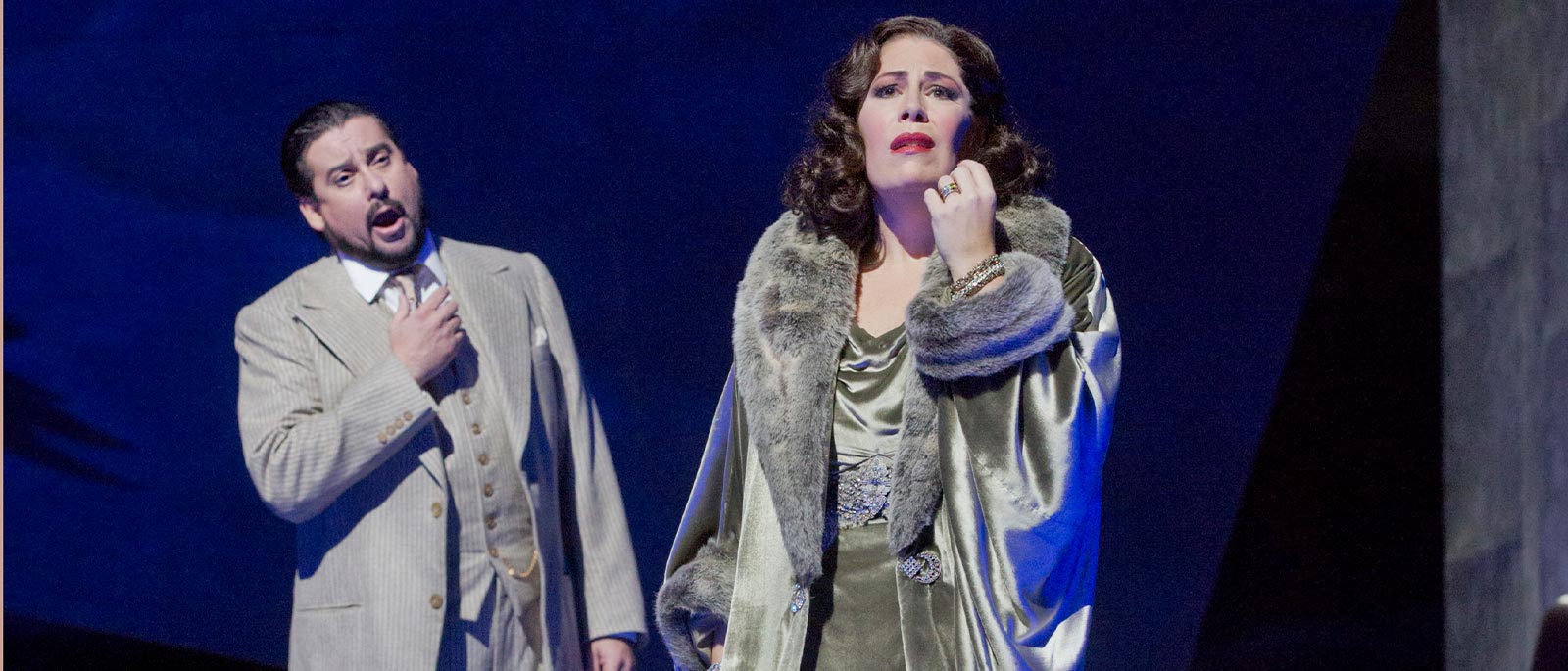 Sunday, July 25
Verdi's Un Ballo in Maschera
Verdi can always be counted on for passion, intrigue, and betrayal—and to make glorious music of it all. Un Ballo in Maschera, concerning a plot to murder King Gustavo III of Sweden, who also happens to be in love with his best friend and counselor's wife, is no exception. With a principal cast featuring a powerful and dignified leading lady, a character role for soprano as young man, an otherworldly mezzo-soprano fortune-teller, a heroic tenor, and a suave and conflicted baritone, it's Italian opera at its finest.