Weekly Guide: June 14–20
Happy Father's Day! Celebrate Dad with a week of free streams exploring the many facets of operatic fatherhood. The star-studded lineup features memorable performances from Luciano Pavarotti, Dmitri Hvorostovsky, Matthew Polenzani, and many more audience favorites.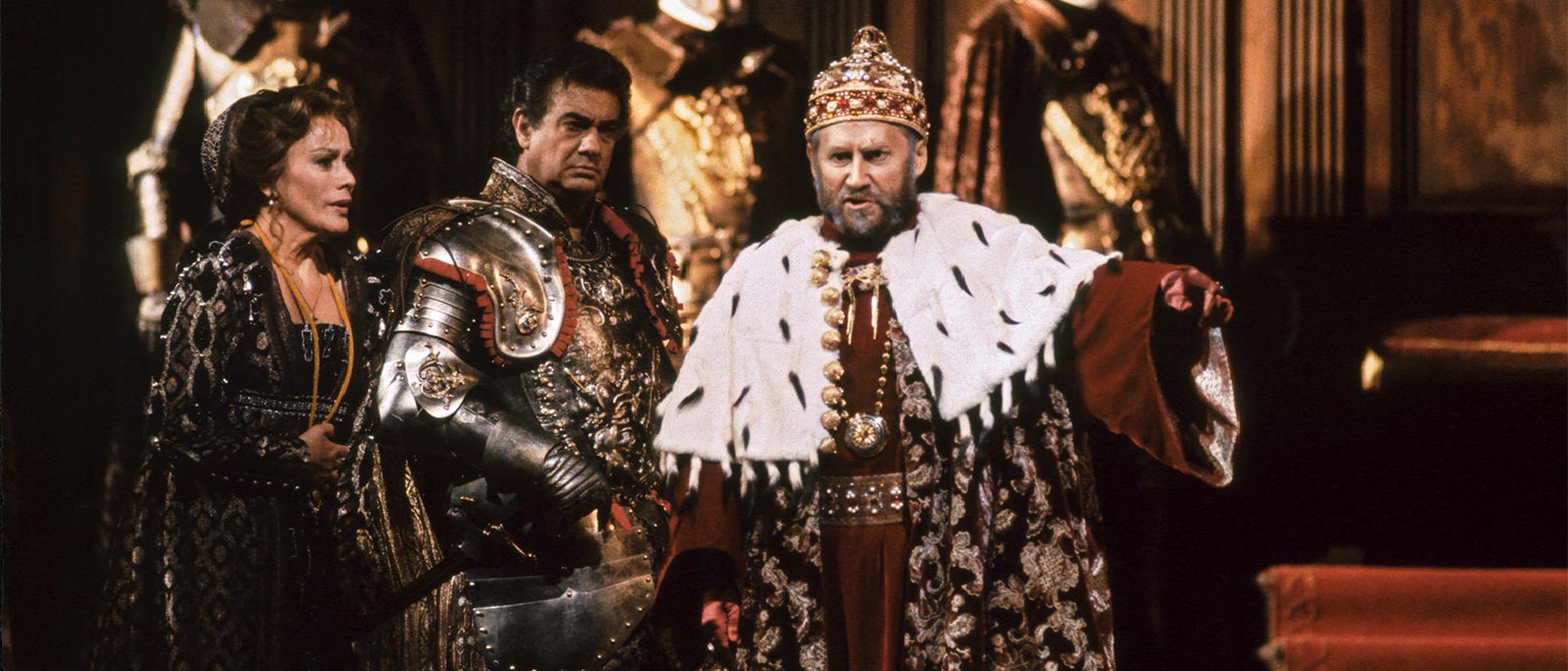 Monday, June 14
Verdi's Simon Boccanegra
The title ruler of Simon Boccanegra is one of the repertory's most compelling characters, a 14th-century Doge of Genoa, beset on all sides, juggling political adversaries bent on murder with his love for his long-lost daughter Amelia. In addition to Boccanegra's searing internal conflict between public duty and private grief, the story offers cloak-and-dagger intrigue, passionate young love, and noble sacrifice—set to an unfailingly dramatic, enveloping score that only Verdi could have created.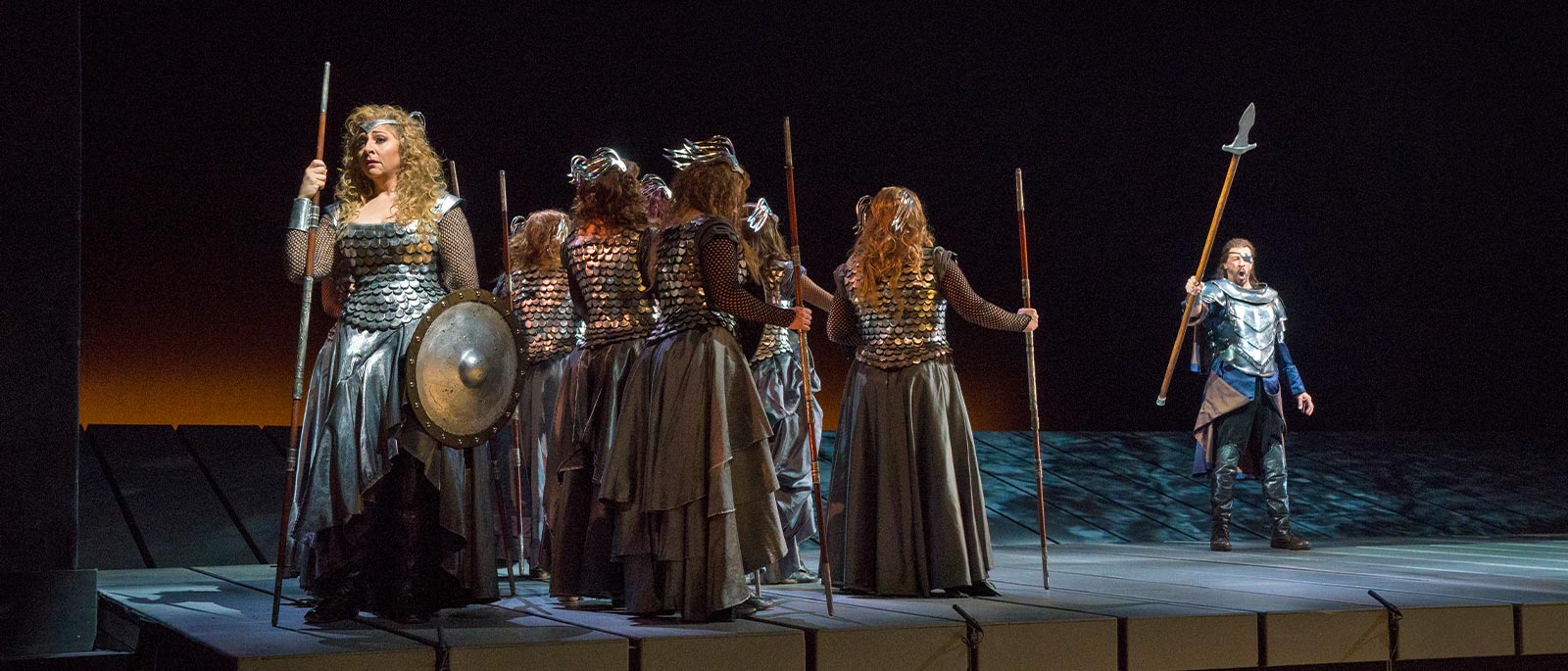 Tuesday, June 15
Wagner's Die Walküre
The second installment of the Ring cycle, Die Walküre is the most popular and most self-contained episode in the epic tetralogy. It combines the mythical machinations of gods and demigods with the deeply human love story of the brave hero Siegmund and the dignified Sieglinde, whose passion is undiminished even when they discover that they are long-lost brother and sister, separated at birth. It also features one of opera's most touching father-daughter relationships—that between Wotan, king of the gods, and his warrior-maiden daughter Brünnhilde, leader of the Valkyries.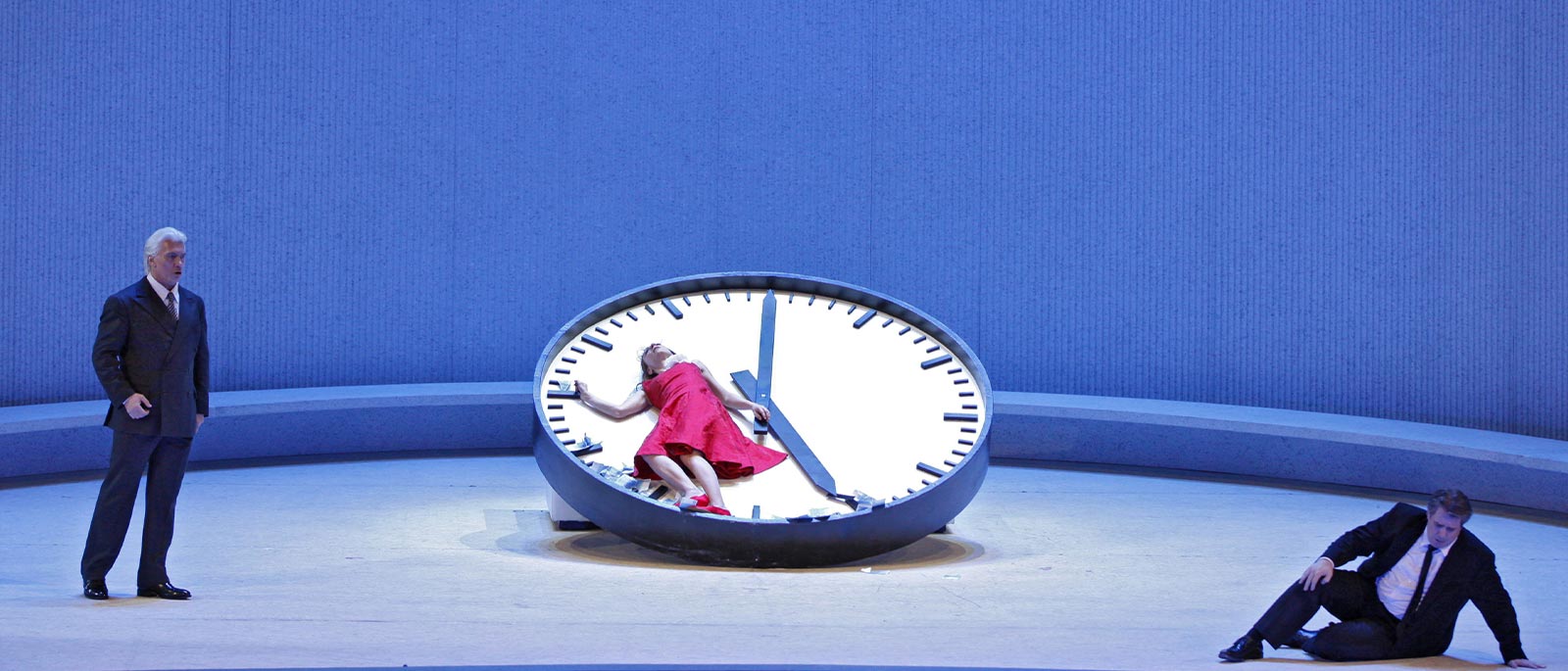 Wednesday, June 16
Verdi's La Traviata
Few operatic figures are as beloved as Violetta, the dignified, selfless, and sickly heroine of Verdi's classic tragedy. An elegant courtesan with a heart of gold, she chooses true love over the amusements and riches of her glamorous Parisian life, then sacrifices everything for the sake of a young woman she's never even met. All of this—the glitter of her earlier wealth, the heat of her passion with the ardent young Alfredo, the pain of their separation, and her tragic end—lands with devastating weight thanks to Verdi, whose score stands as one of music's greatest depictions of love and loss.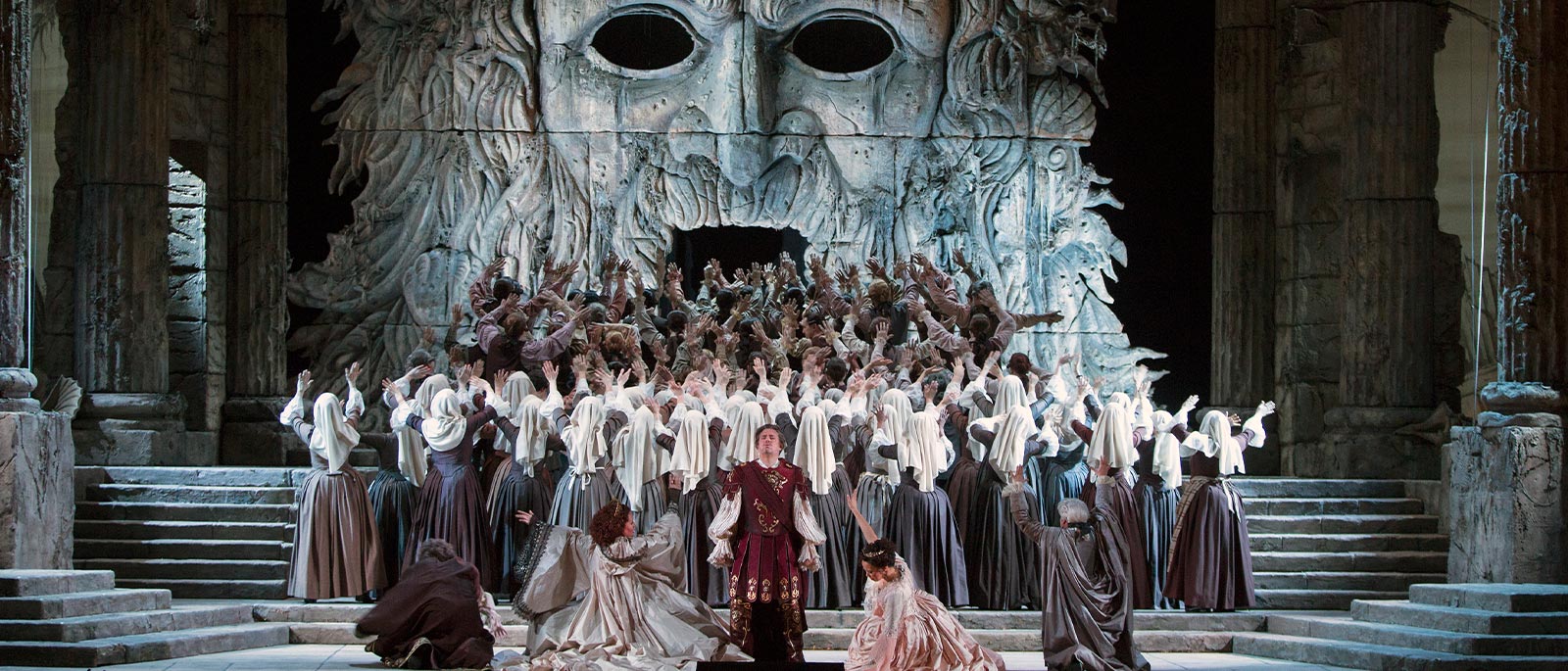 Thursday, June 17
Mozart's Idomeneo
In this work, which made the young composer's name and started him on the path to immortality, Mozart took the then-dusty genre of opera seria—with its focus on acrobatic feats of singing and plots taken from Classical history or mythology—and gave it new life. Set in ancient Crete, Idomeneo follows the machinations of various members of the ruling family and two foreign princesses, and still delivers plenty of vocal pyrotechnics. But it's the addition of Mozart's unmistakable elegance and keen sense of characterization that turns the opera into a musical and dramatic tour de force.
Friday, June 18
Verdi's Rigoletto
A Victor Hugo play, haunting and scandalous, provided the inspiration for Verdi's mid-career masterpiece about a vengeful but misguided court jester, out to rescue his deflowered daughter from a duke's licentious clutches. None of it ends well, but along the way, the composer introduces several of his most iconic duets and arias—including the tenor's indelibly popular number "La donna è mobile" in Act III—as well as an 11th-hour quartet that counts among the finest moments in opera.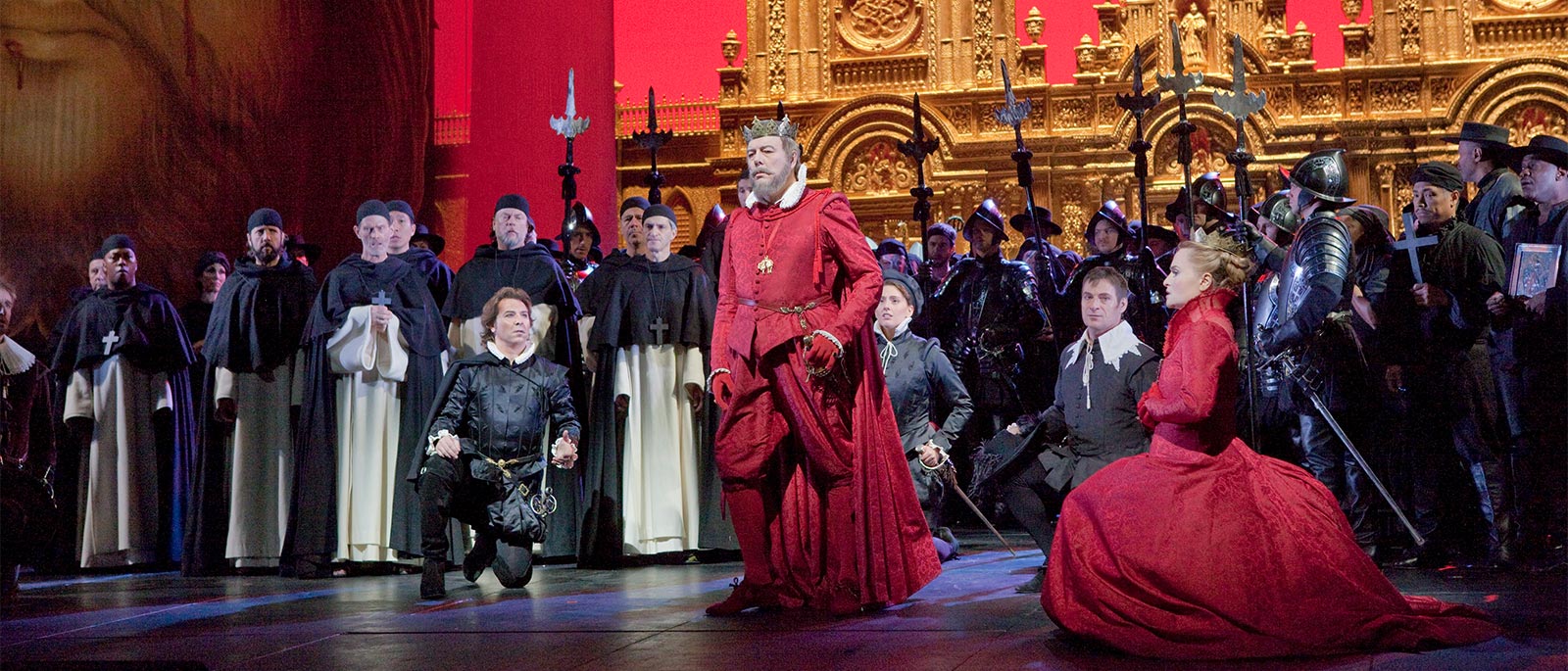 Saturday, June 19
Verdi's Don Carlo
Verdi's longest and most ambitious opera—a dark and intense epic of Spain at the height of the Inquisition—takes a profound look at the intersection of the personal and the political spheres. The opera depicts these conflicts with a magnificent and haunting score that probes the full range of the lush Romantic vocabulary. With its spiritual, emotional, and philosophical ambitions, Don Carlo is more demanding than some of Verdi's more familiar works, and the six singers taking on the principal roles must be capable of delivering high notes, steroidal emotions, and the narrative twists and turns of this titanic masterpiece.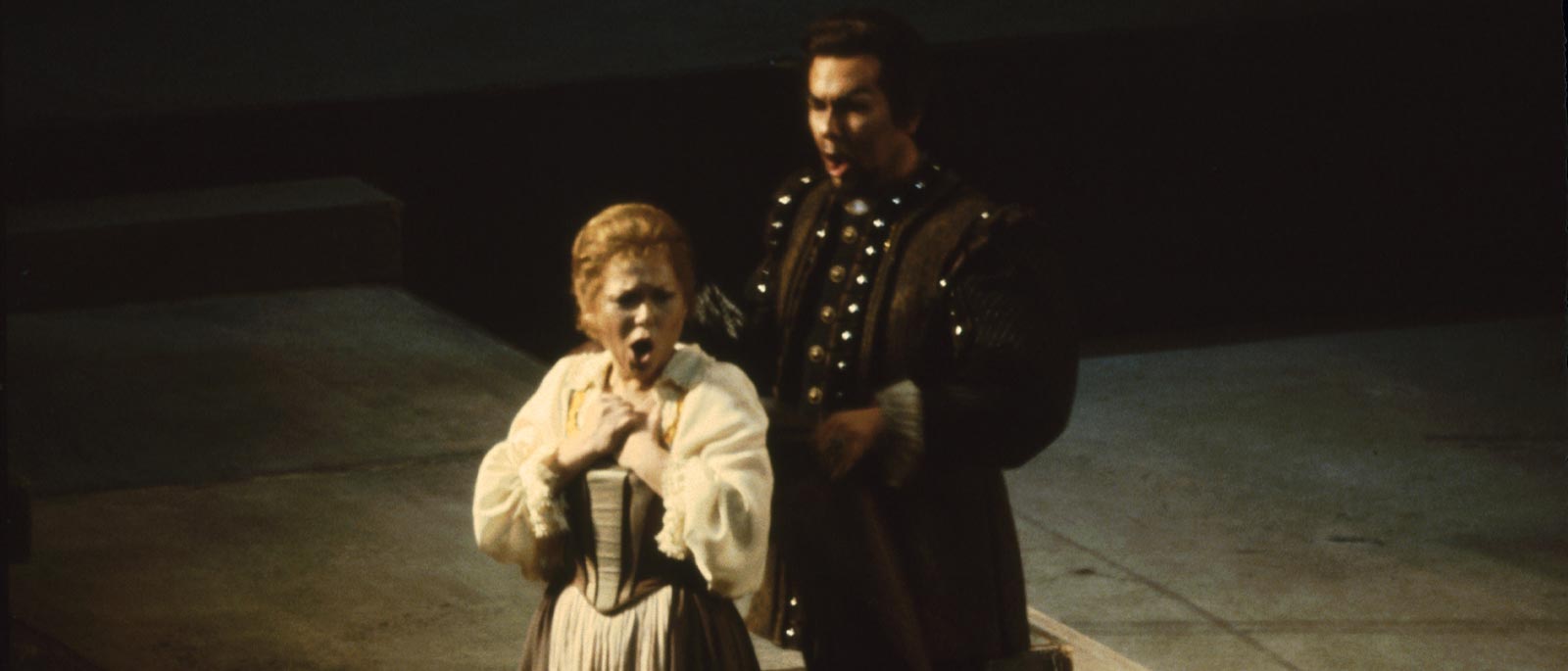 Sunday, June 20
Verdi's Luisa Miller
Based on Schiller's charged play Kabale und Liebe, this gripping opera came near the close of Verdi's early period and gave the world an early glimpse of the composer's burgeoning genius. The tale of a pious and naive Tyrolean maiden in love with the wrong villager, the opera includes several trademark Verdi features: a soaring aria for the lead tenor, a nuanced and poignant father-daughter relationship for baritone and soprano, and a sublime third act that ends in tragedy.