Weekly Guide: May 24–30
Discover a treasure trove of lesser-performed operatic gems with this week of free Nightly Opera Streams—from Borodin's historical epic Prince Igor to a 1997 telecast of Giordano's Fedora featuring Mirella Freni and two star vehicles showcasing Renée Fleming. Explore the full lineup with this guide.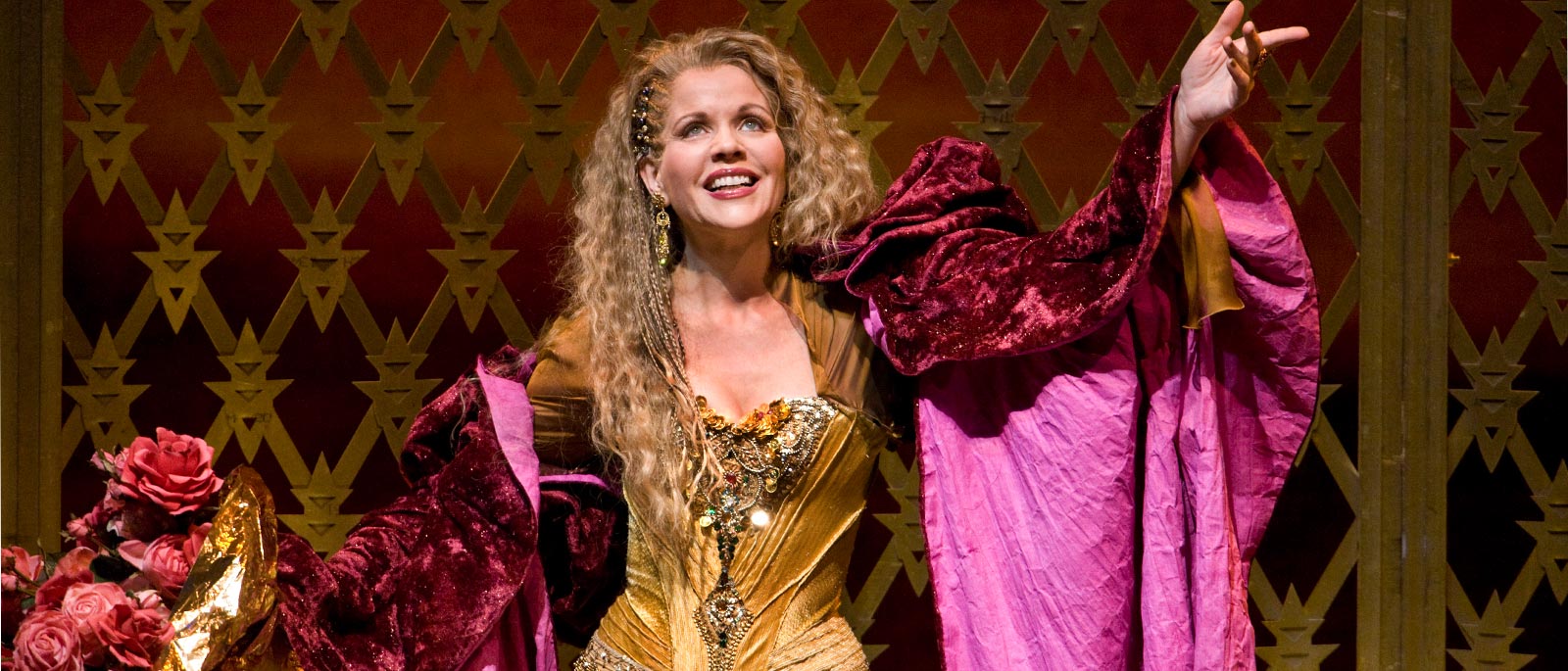 Monday, May 24
Massenet's Thaïs
It is the most operatic of scenarios: The devotion of an ascetic monk who has dedicated his life to God is tested against the allure of the world's most voluptuous, seductive courtesan. And in this glorious, rarely performed jewel, Massenet milks the melodrama for all it's worth, clothing the story in music as glamorous and sensual as the seductive title character herself. In 2008, the work made a glorious return to the Met, taking the stage for the first time in three decades.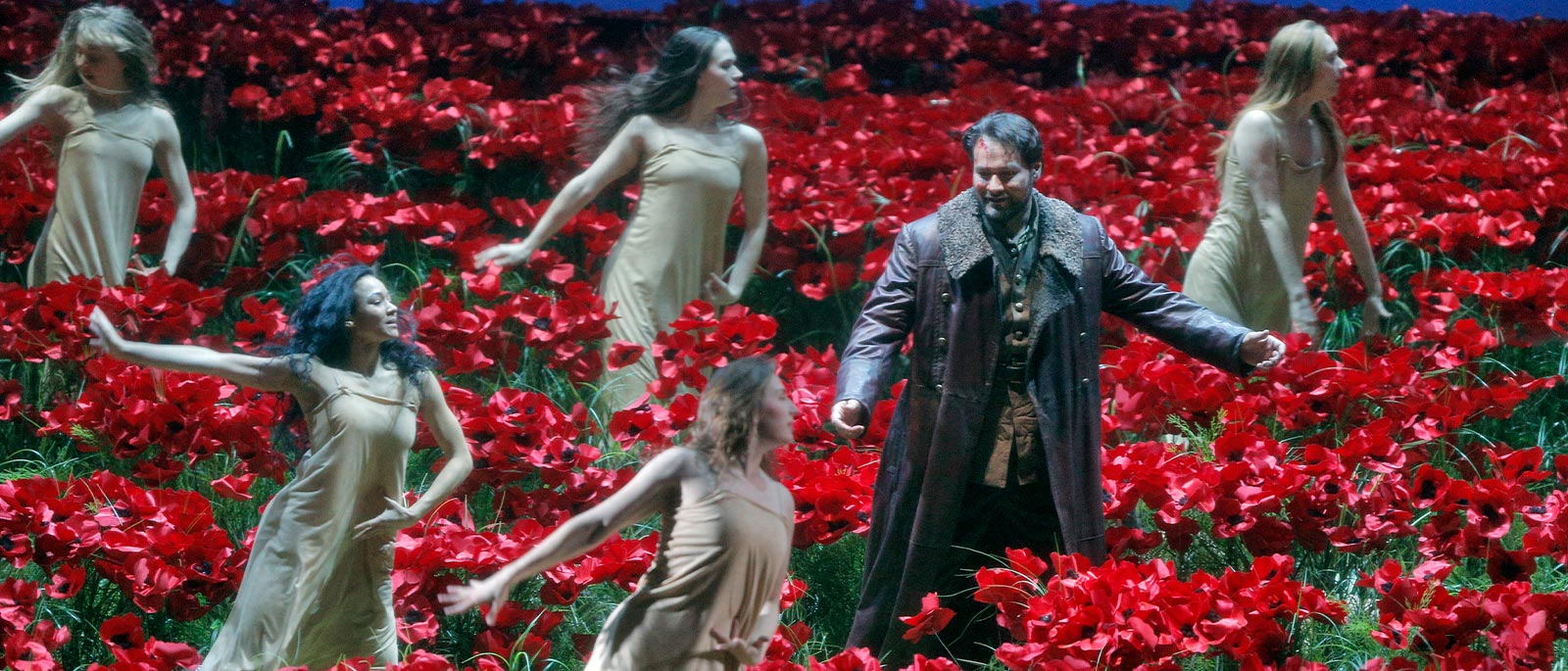 Tuesday, May 25
Borodin's Prince Igor
Absent from the Met stage since 1917, Borodin's masterwork about an introspective prince's military campaign against the invading Polovtsians returned in 2014 with a first-rate cast and an astonishing production directed by Dmitri Tcherniakov. Well worth the wait, the sets feature visually striking projections interlaced with lush flowering fields, and the first act delivers one of opera's most exciting dance medleys, a portion of which went mainstream in the 1950s when Tony Bennett recorded "Stranger in Paradise."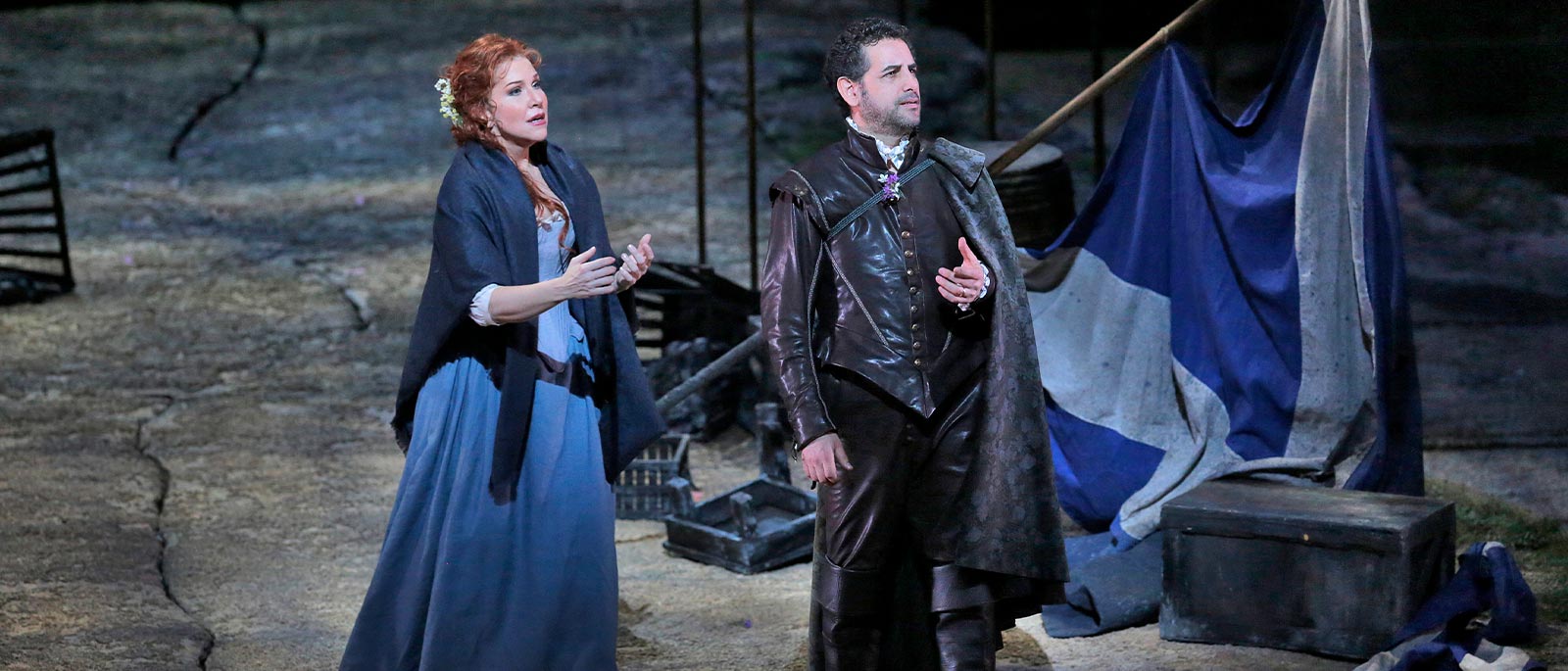 Wednesday, May 26
Rossini's La Donna del Lago
Rossini, one of the great masters of glittering Italianate charm and spectacle, would seem an unlikely candidate to create an operatic retelling of Sir Walter Scott's shadowy drama of clan warfare in 16th-century Scotland. But the heart of the tale is a classic love triangle (or, more accurately, a quadrangle)—something every opera composer is comfortable with—and as Elena, the title heroine, is pursued by two tenors portraying suitors from rival factions, Rossini has the perfect opportunity to bring all of his musical brilliance to bear.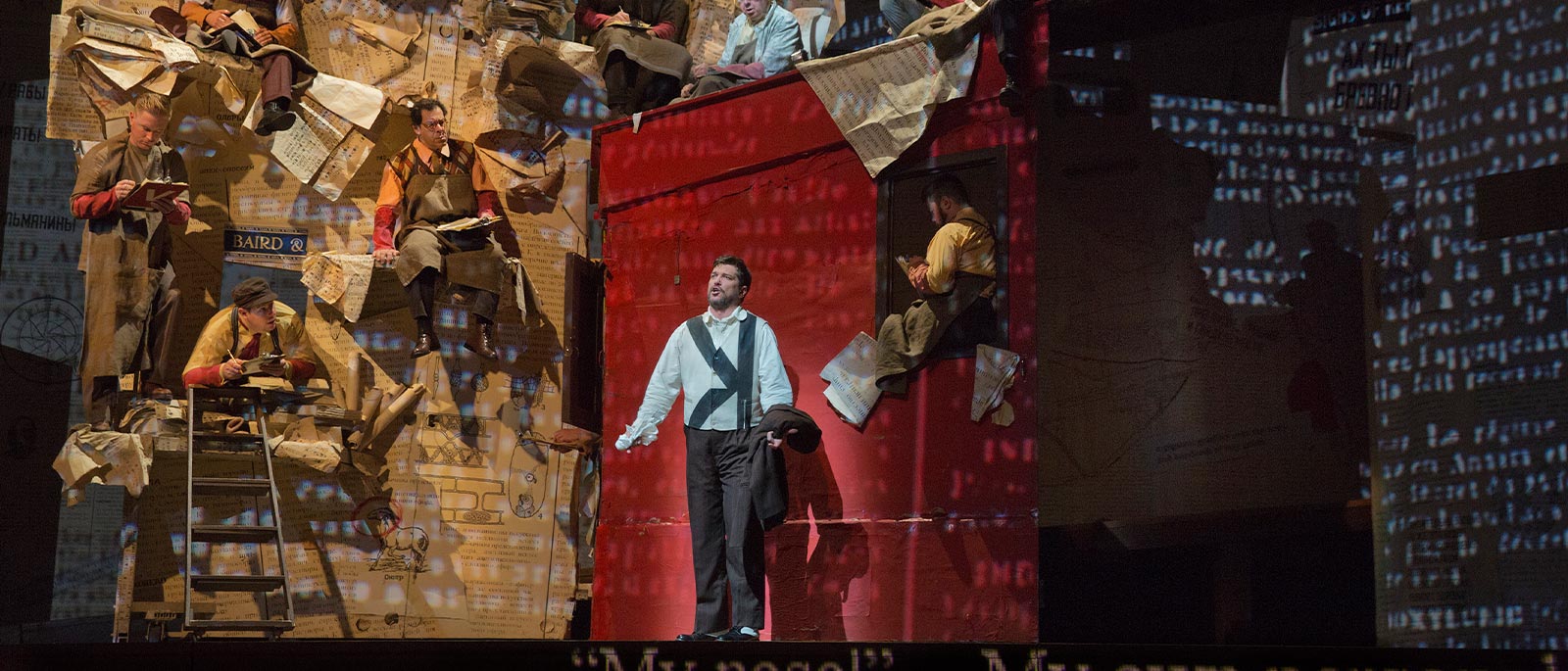 Thursday, May 27
Shostakovich's The Nose
It all begins with an absurd scenario: A hapless Russian bureaucrat wakes up one morning to discover that his nose has gone missing. He eventually locates his fugitive facial feature, which has been masquerading as a human being, but has no luck reattaching it. Based on a satirical short story by Nikolai Gogol, Shostakovich's adaptation embraces the surrealism of the source material, supported by a dynamic and dizzying staging by artist-director William Kentridge.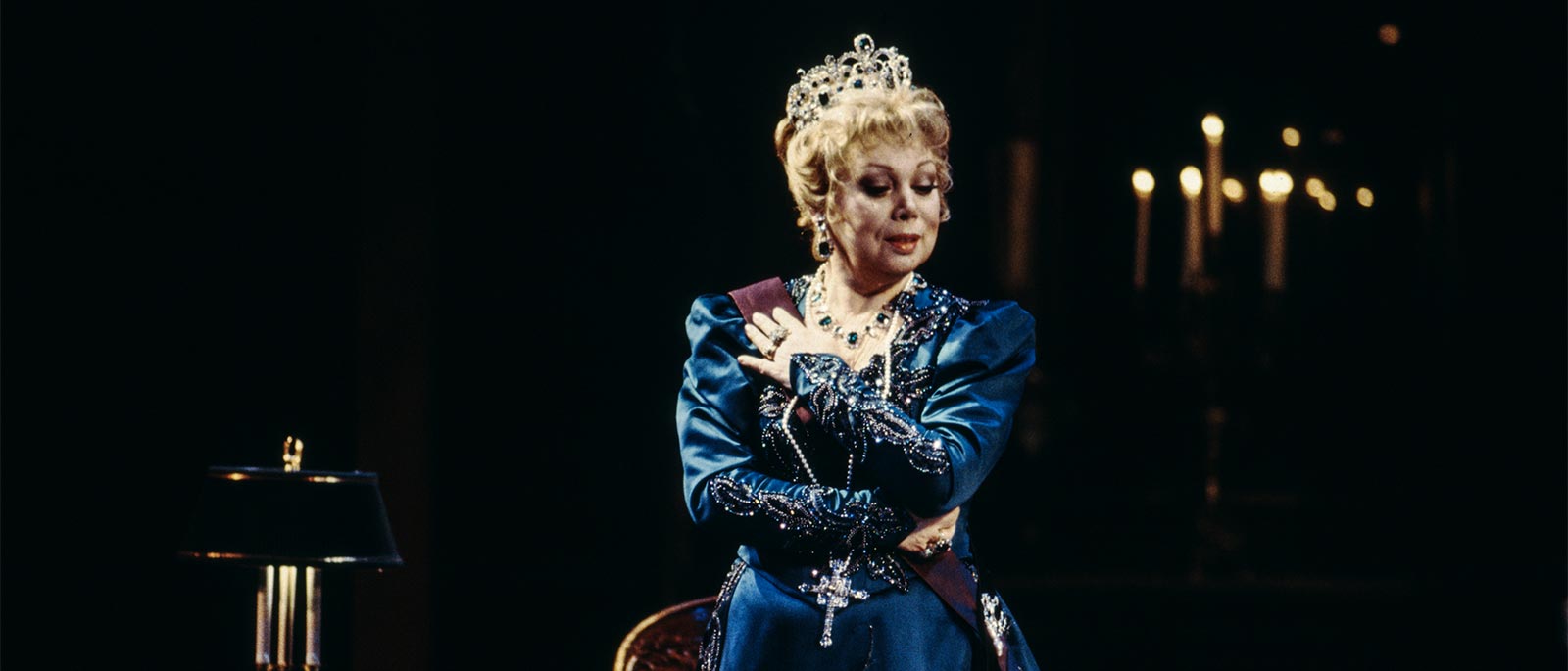 Friday, May 28
Giordano's Fedora
After seeing legendary actress Sarah Bernhardt take on the title role in the play Fédora by Victorien Sardou—whose La Tosca also inspired Puccini to compose his own melodramatic masterpiece—Umberto Giordano was set on adapting the work for the operatic stage. The result, which premiered at Milan's Teatro Lirico in 1898, has all the hallmarks of a great verismo tragedy: In it, a Russian princess vows to revenge the murder of her betrothed, only to fall desperately in love with the man that killed him. It is a tale packed with the kind of oversized emotions, fraught encounters, and unexpected plot twists that translate so well into grand vocal outpourings—such as the tenor's Act II aria, "Amor ti vieta," which has achieved great popularity well beyond the opera house. Starring in the title role in this 1997 telecast, legendary Italian soprano Mirella Freni appears in her final fully staged Met performances, in a sumptuous production that also features a special appearance by pianist Jean-Yves Thibaudet.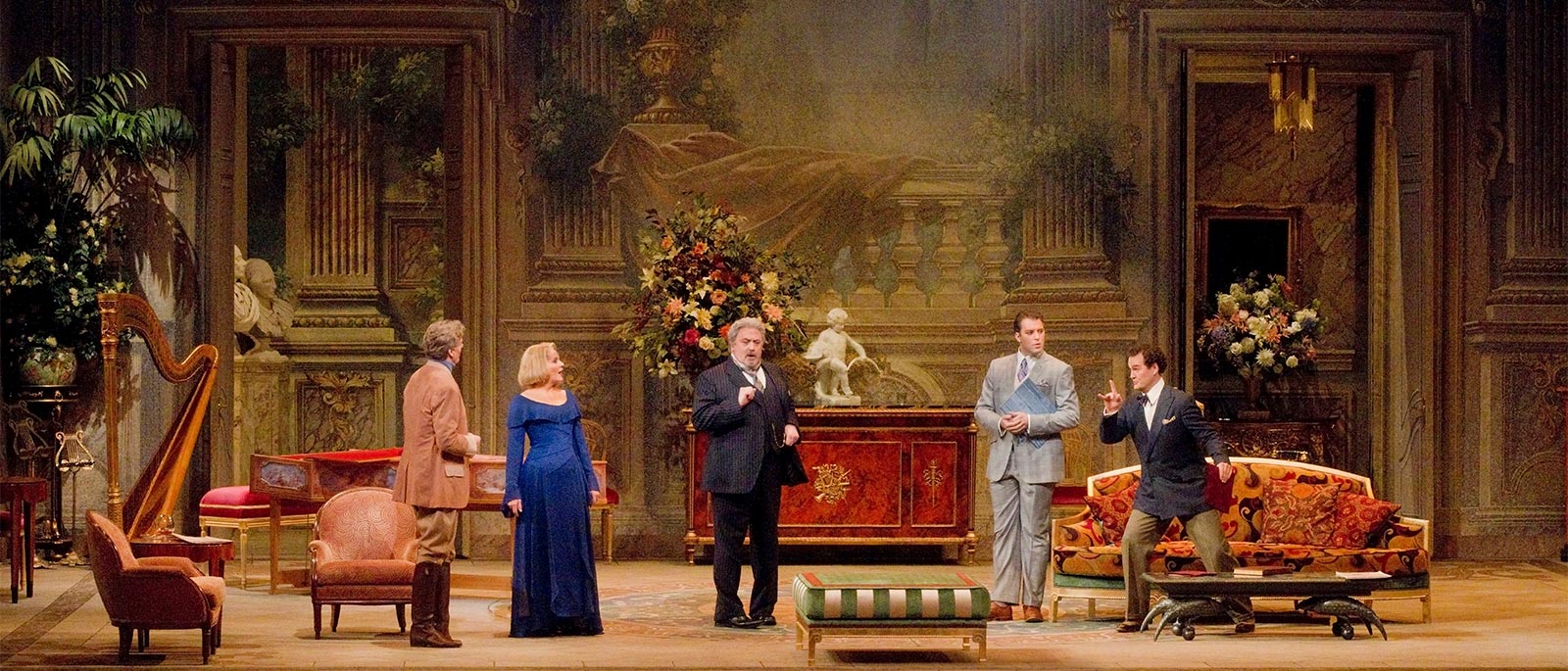 Saturday, May 29
Strauss's Capriccio
Subtitled "a conversation piece for music," Strauss's final opera is a philosophical drawing-room dramedy about a French countess torn between the elemental forces of music and verse—exuberantly personified by a composer and a poet who jockey for her affection. A burlesque cast of theater types round out the story, which concludes with an elegant final scene for the leading lady that neatly puts all the artistic negotiation to rest.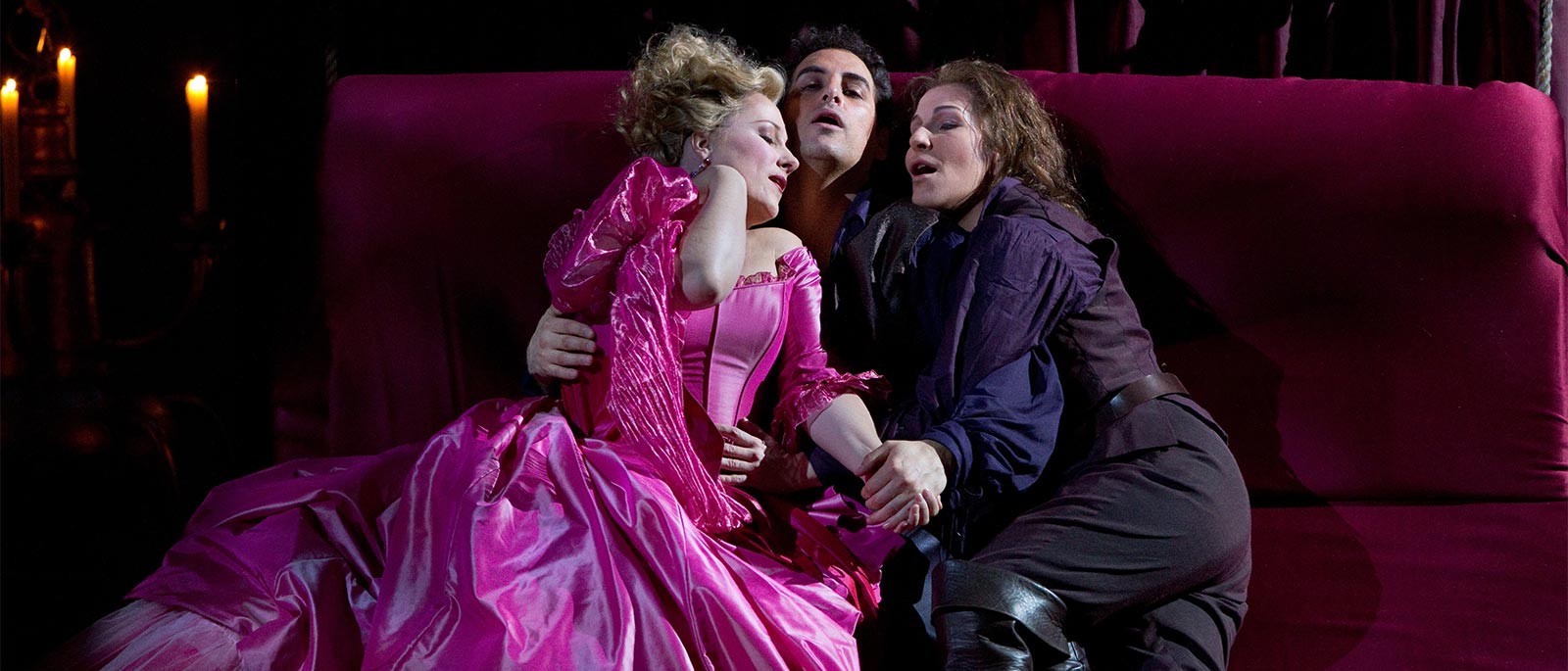 Sunday, May 30
Rossini's Le Comte Ory
Set during the Crusades in 13th-century Touraine, Rossini's French farce chronicles a caddish count who, along with the rest of his footmen, disguises himself as a nun in order to hide in a convent and snag his love interest, a virtuous countess named Adèle. Hilarity ensues, as do several of the composer's most piquant and cleverly orchestrated musical moments—including an intoxicating gender-bending trio in which all three principal characters find themselves in bed together.