Weekly Guide: May 17–23
Thrilling trills, hair-raising high notes, and death-defying descents into madness abound with the next week of free Nightly Opera Streams. The electrifying lineup features spectacular performances from Anna Netrebko, Elva van den Heever, Natalie Dessay, Joan Sutherland, and more.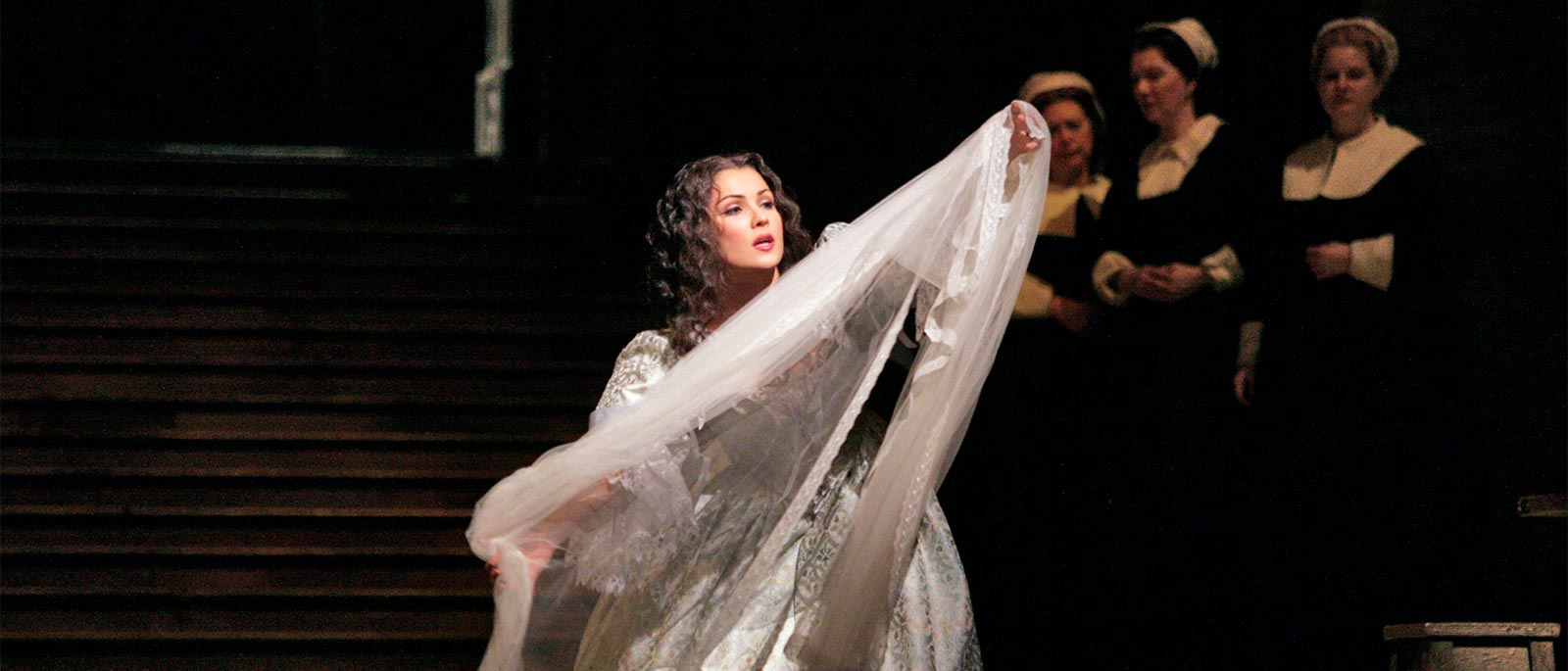 Monday, May 17
Bellini's I Puritani
A saga of star-crossed love and family drama set against the strife of the 17th-century English Civil War, Bellini's bel-canto gem is best known for its mad scene, one of the repertory's most spectacular. Elvira, a young Puritan woman, is set to marry Arturo, a royalist. But when his duty to the crown comes between them, and Elvira finds herself abandoned on her wedding day, she descends into madness with a breathtaking outpouring of virtuosity that only this style of opera can deliver.
Tuesday, May 18
Mozart's Idomeneo
In this work, which made the young composer's name and started him on the path to immortality, Mozart took the then-dusty genre of opera seria—with its focus on acrobatic feats of singing and plots taken from Classical history or mythology—and gave it new life. Set in ancient Crete, Idomeneo follows the machinations of various members of the ruling family and two foreign princesses, and still delivers plenty of vocal pyrotechnics. But it's the addition of Mozart's unmistakable elegance and keen sense of characterization that turns the opera into a musical and dramatic tour de force.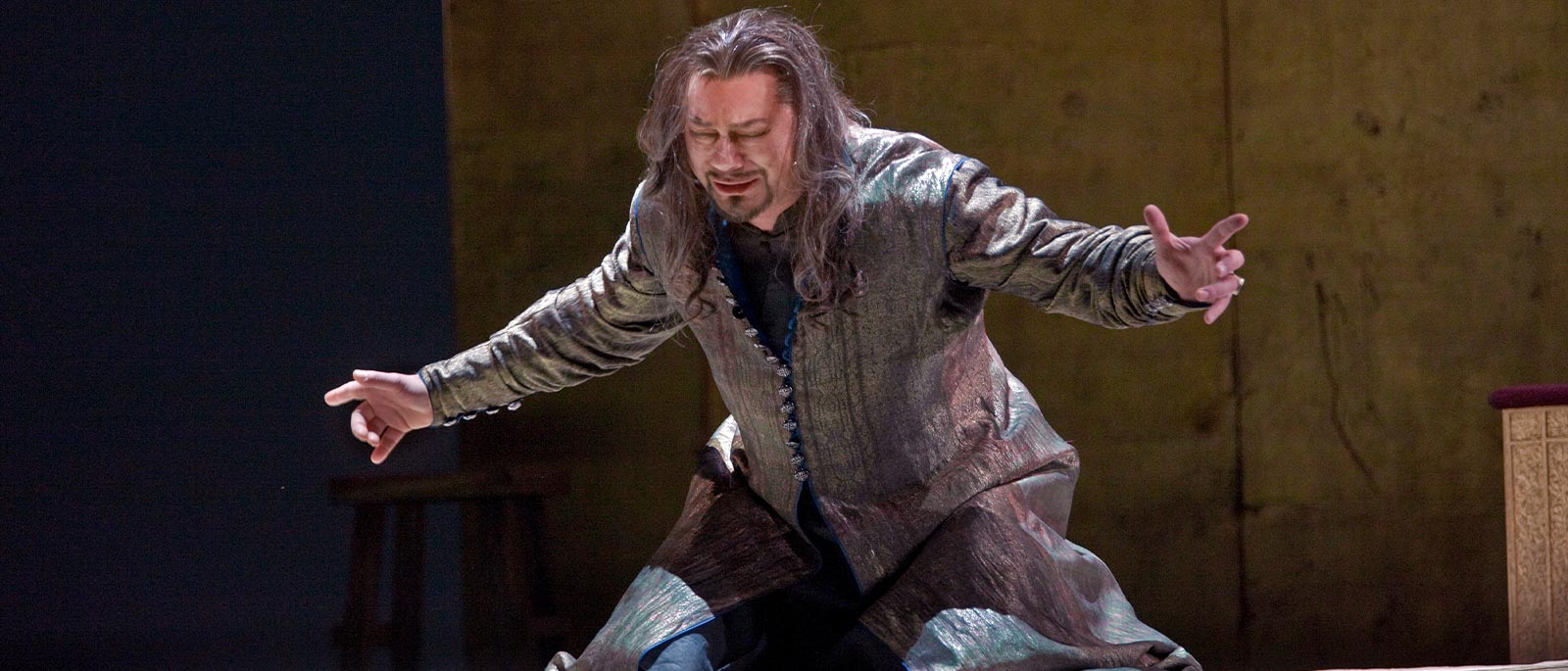 Wednesday, May 19
Mussorgsky's Boris Godunov
Widely considered the composer's masterpiece, yet subject to revision by more than one famous successor, Mussorgsky's historical opera covers the turbulent interregnum period of early 17th-century Russia, when the title tsar, his son, and a Polish pretender to the throne were all jockeying for power. The resulting opera is nothing short of magnificent: a colossal vehicle for a star bass with King Lear-level acting chops, an exceptional ensemble cast, and a bejeweled, bell-heavy coronation.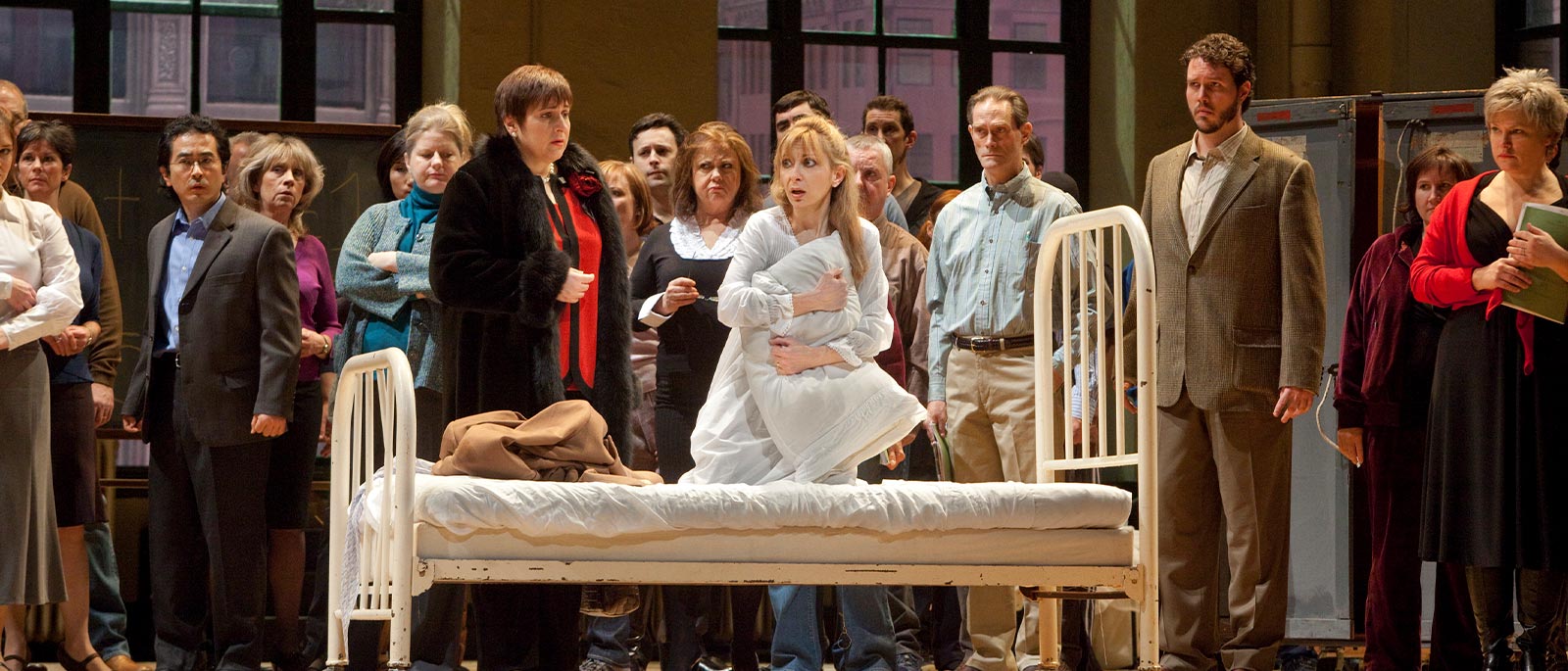 Thursday, May 20
Bellini's La Sonnambula
An immediate success in its day despite a plot that stretched the bounds of plausibility, this operatic gem from one of the great masters of melody was categorized as semiseria, or "semi-serious." Deeper than a comedy, but in no way a tragedy, La Sonnambula reaches its conclusion through genuine, poignant character development, rather than by intrigue or farce. And the role of Amina, the sleepwalking "somnambulist" of the title, requires a rare combination of innocence, charm, and breathtaking vocal virtuosity.
Friday, May 21
Verdi's Nabucco
The breakthrough opera that launched Verdi from all but unknown to one of the most revered composers in history is a four-act biblical epic about an embattled Babylonian king driven mad by his blasphemous belief in his own divinity. The work features a wondrous roster of supporting characters, including a spitfire role for the soprano who portrays his scheming daughter, as well as some of the most stirring choral music ever written for the operatic stage.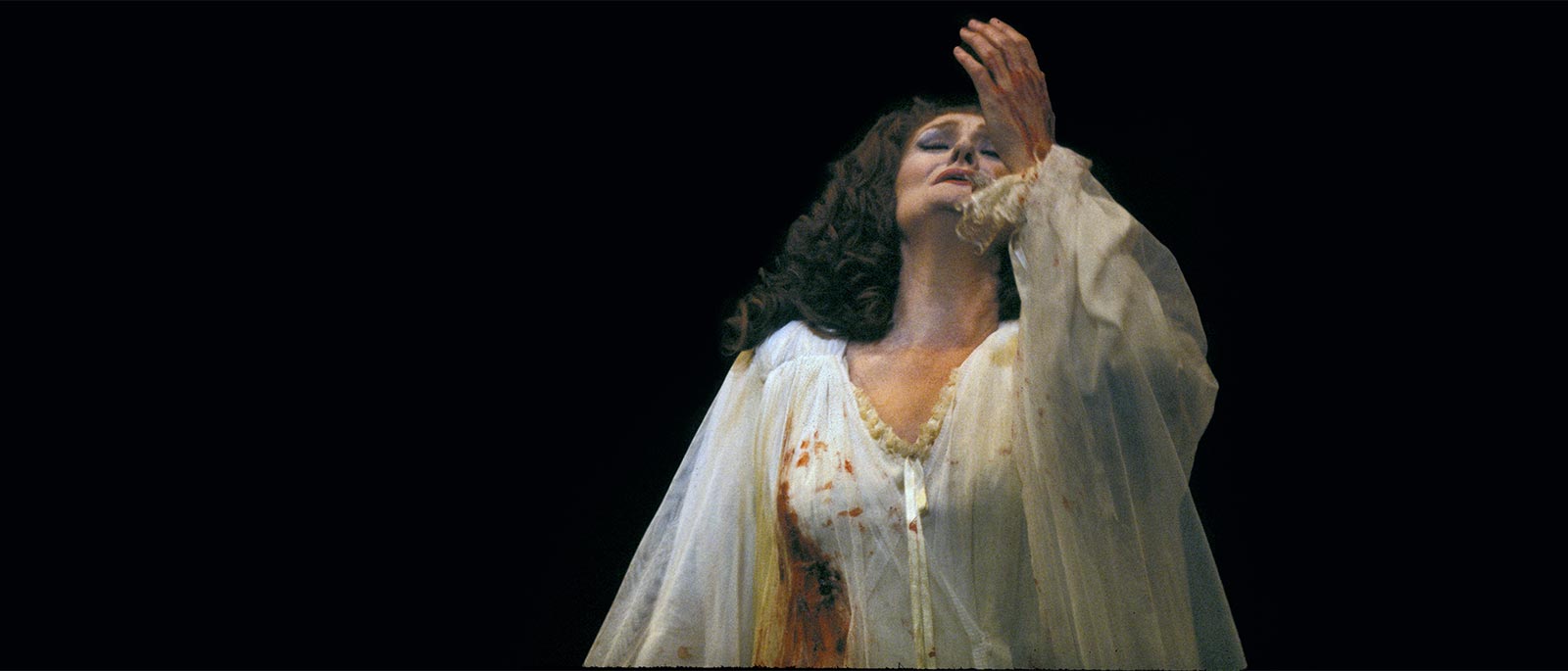 Saturday, May 22
Donizetti's Lucia di Lammermoor
A rare opportunity to catch Joan Sutherland in the role that earned her the nickname "La Stupenda," this 1982 telecast shows the soprano at her best, delivering a breathtaking, hair-raising, utterly unforgettable performance as the hapless Scottish lassie whose heartbreak morphs into murderous rampage. Sutherland floored audiences with her superhuman virtuosity, but the equally phenomenal Alfredo Kraus, who plays her anguished lover Edgardo, matches her note for note in this legendary operatic event.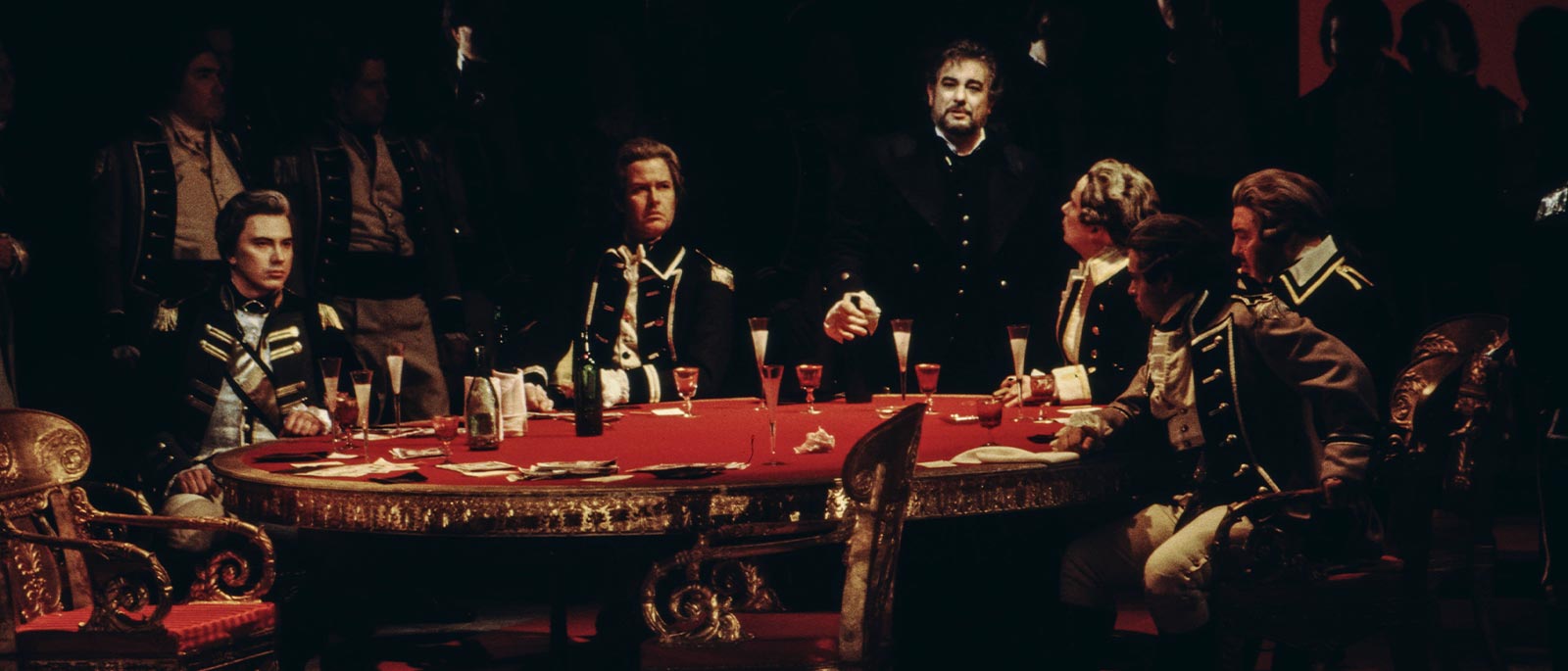 Sunday, May 23
Tchaikovsky's The Queen of Spades
A work of extreme moods and colors, The Queen of Spades explores life's frivolities as well as the darkest impulses of obsession, addiction, madness, and self-destruction. Over the course of the drama, the officer Hermann desperately tries to learn a powerful secret, amidst the vast elegance and mystical allure of imperial St. Petersburg. Tchaikovsky's skills as a great symphonist and undisputed master of ballet music are apparent in the many superb orchestral touches throughout the score, and the vocal solos are notable for their diversity and powerful impact.