Opera Streams: Weekly Guide
From chilling psychodrama to effervescent comedy, the below guide will help you make sense of this week's captivating lineup of operas. By Joel Rozen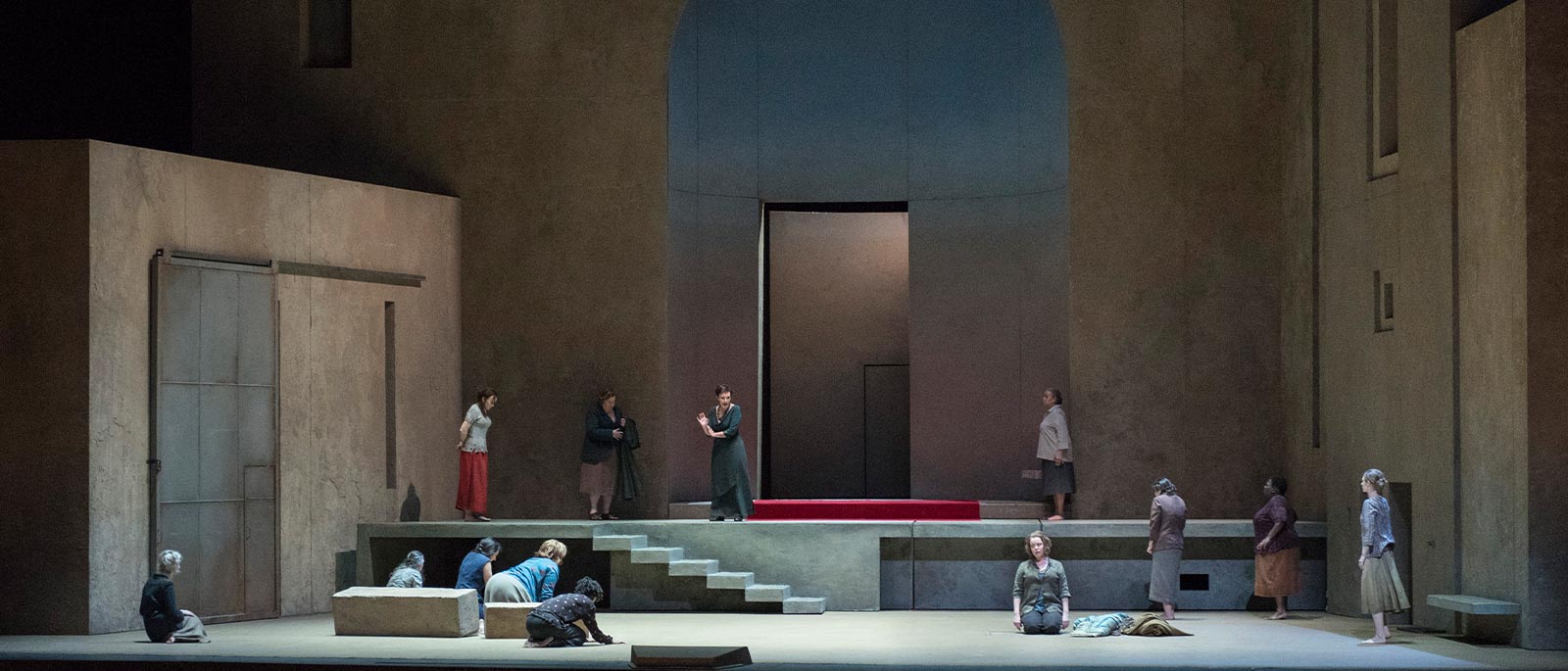 Elektra
In 1909, not five years after scandalizing the cultural intelligentsia with his lurid one-act opera Salome, the young Richard Strauss shocked them again with a darkly psychoanalytic take on the Sophocles play about an ancient Mycenaean princess's wish to avenge the assassination of her father, Agamemnon. Sparks fly throughout her confrontations with various members of her family, and the chilling score calls for singers capable of competing with the largest orchestra in the standard opera repertory.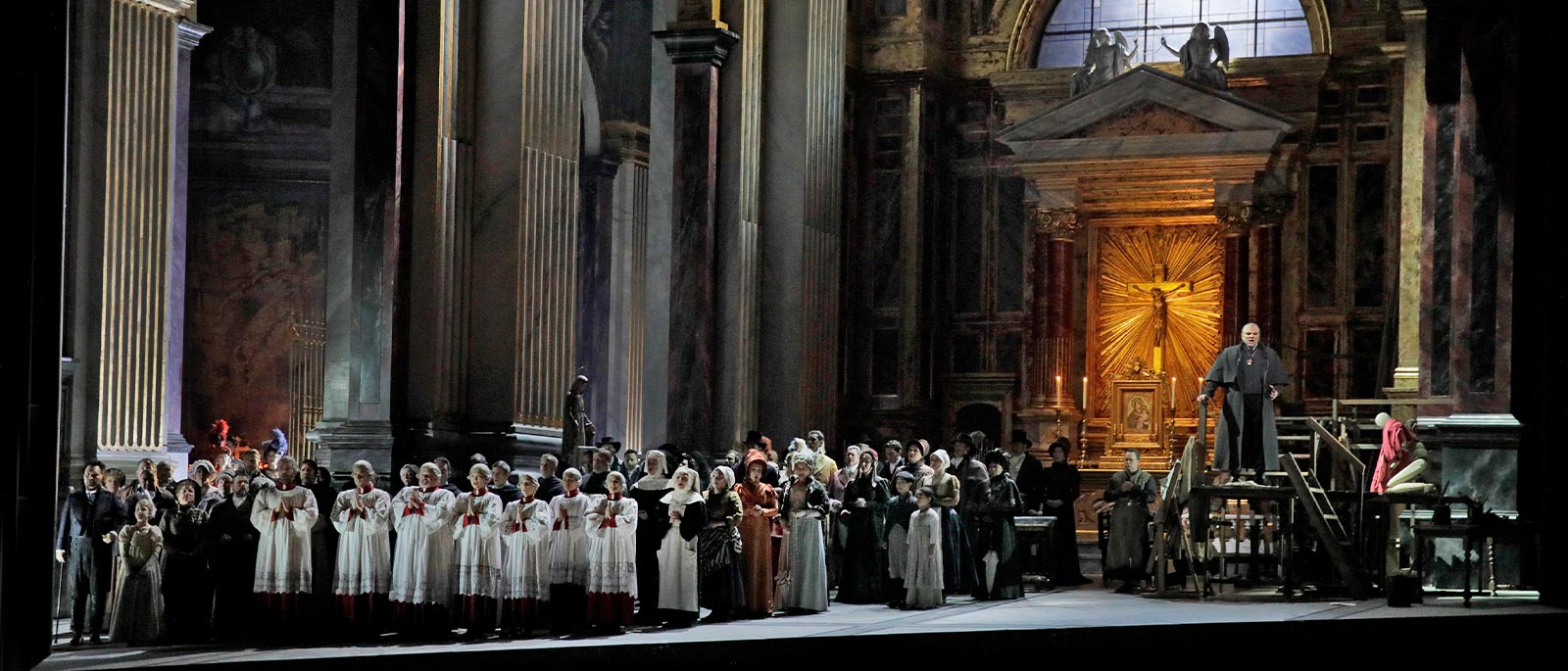 Tosca
Puccini's ultimate operatic thriller revolves around a cast of unlikely characters, including a pious opera diva, a painter and political insurgent, and a sadistic police chief. Yet somehow the scenario not only succeeds, but offers some of Puccini's most vivid and realistic dramatic writing. Sir David McVicar's lavish production, which premiered at the Met in 2018, recreates Rome ca. 1800 in all its splendor.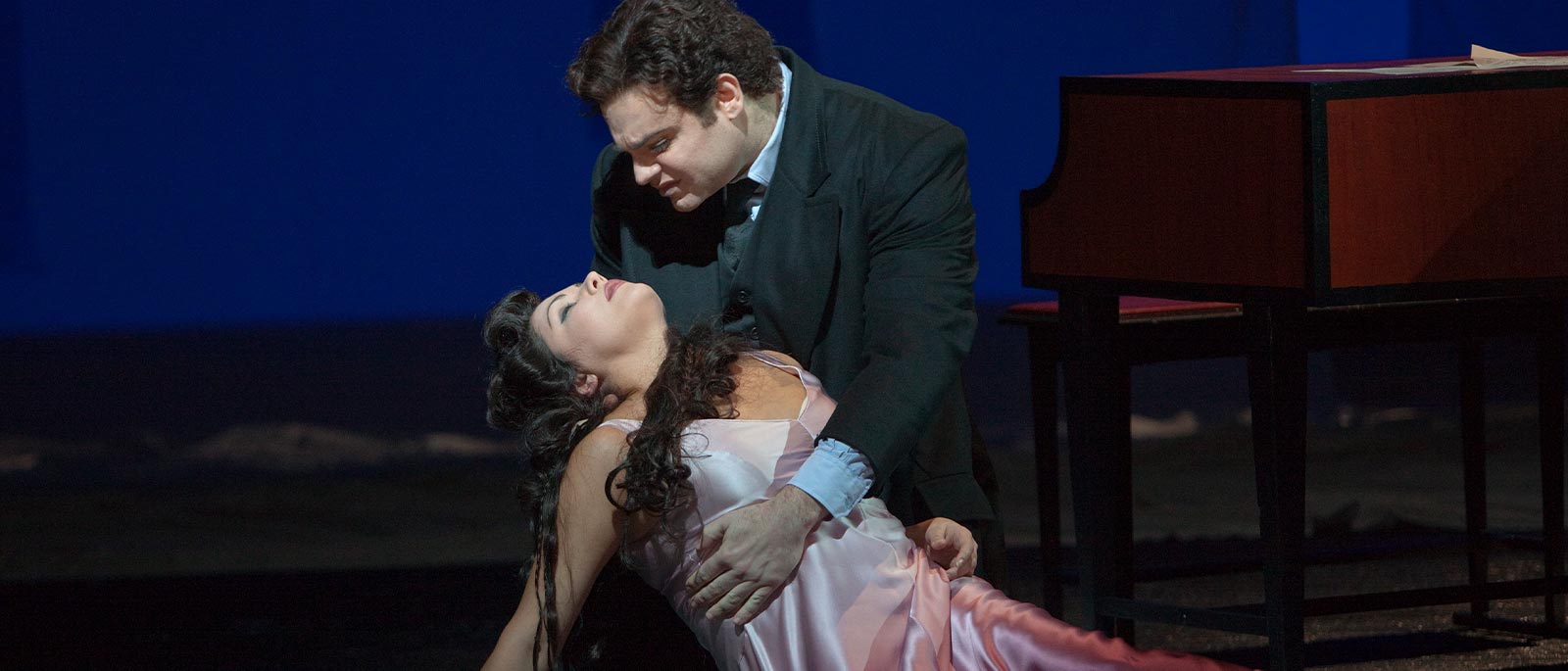 Les Contes d'Hoffmann
A triptych of operatic vignettes based on the stories of E. T. A. Hoffmann, Offenbach's late masterpiece about a poet's three great loves may seem a light, frilly fantasia on its surface (it was a hit at the Parisian Opéra-Comique when it premiered in 1881), but reveals hidden depths as the night wears on. A ravishing trio of singers portray Hoffmann's beloveds—animatronic doll, diva, courtesan—with each showcasing alluringly different shades of the soprano voice.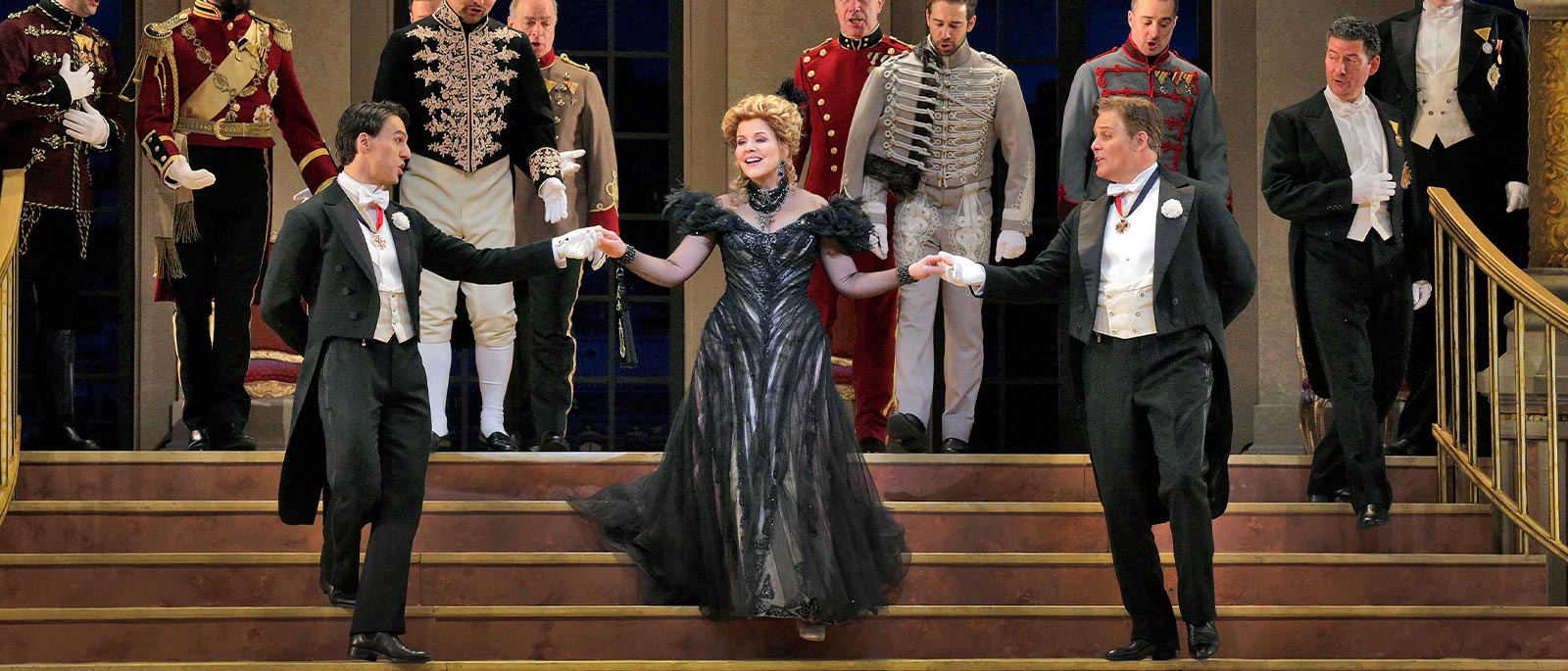 The Merry Widow
This witty gem by Franz Lehár, the early 20th century's reigning grand duke of Viennese operetta, goes down like fine riesling and continues to enchant with its mash-up of Balkan embassy politics, lilting waltzes, can-can dancers, and the wealthy title character's beloved centerpiece aria about a Slavic wood sprite called a Vilja. The Met's tantalizing, taffeta-and-lace production delivers all the goods, in English, with an ideal cast of opera and Broadway stars.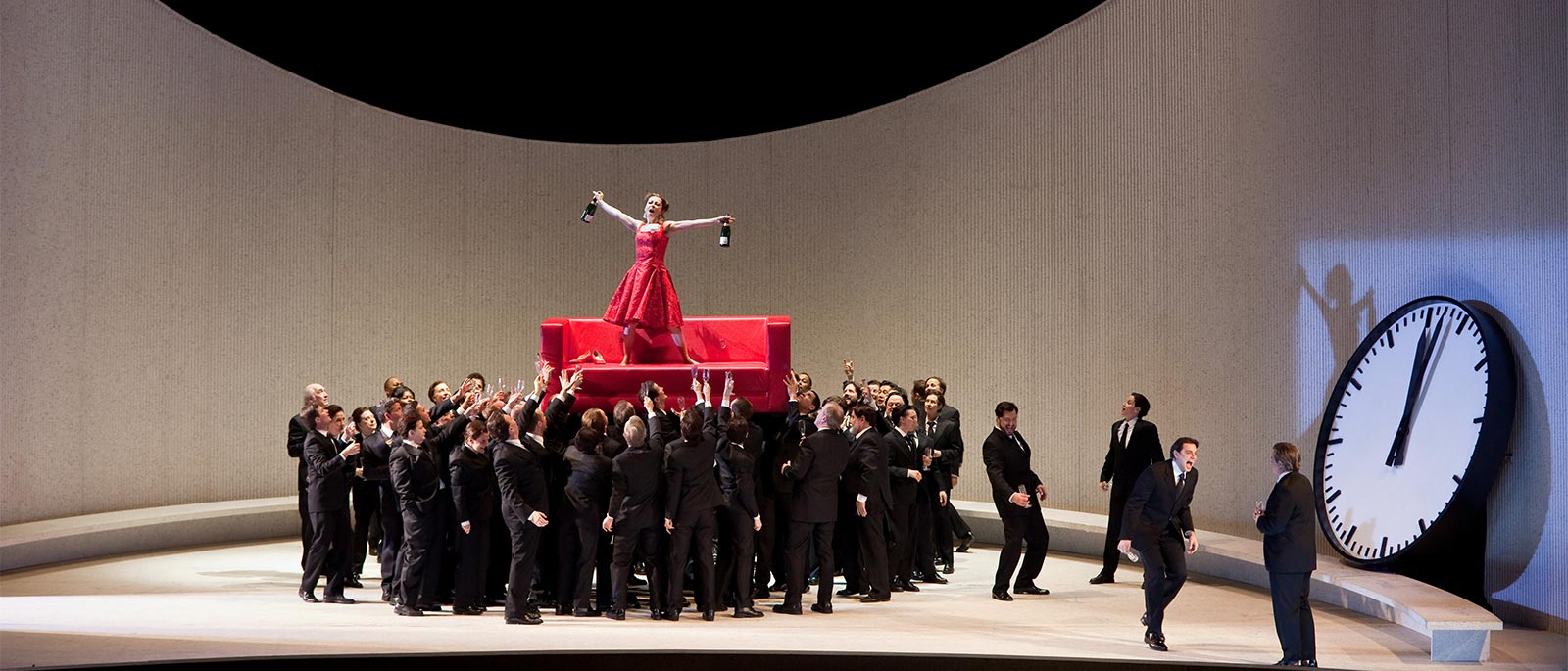 La Traviata
The demanding title role in Verdi's tragedy about an noble and lovestruck courtesan who dies slowly of consumption requires a star soprano capable of reaching stratospheric heights both vocally and dramatically. Like its heroine, the opera runs the emotional gamut, moving deftly from jaunty drinking songs to some of the composer's most poignant and inspired music. Willy Decker's production draws on modern symbolism and stark visuals to signify the fatal flouting of societal convention.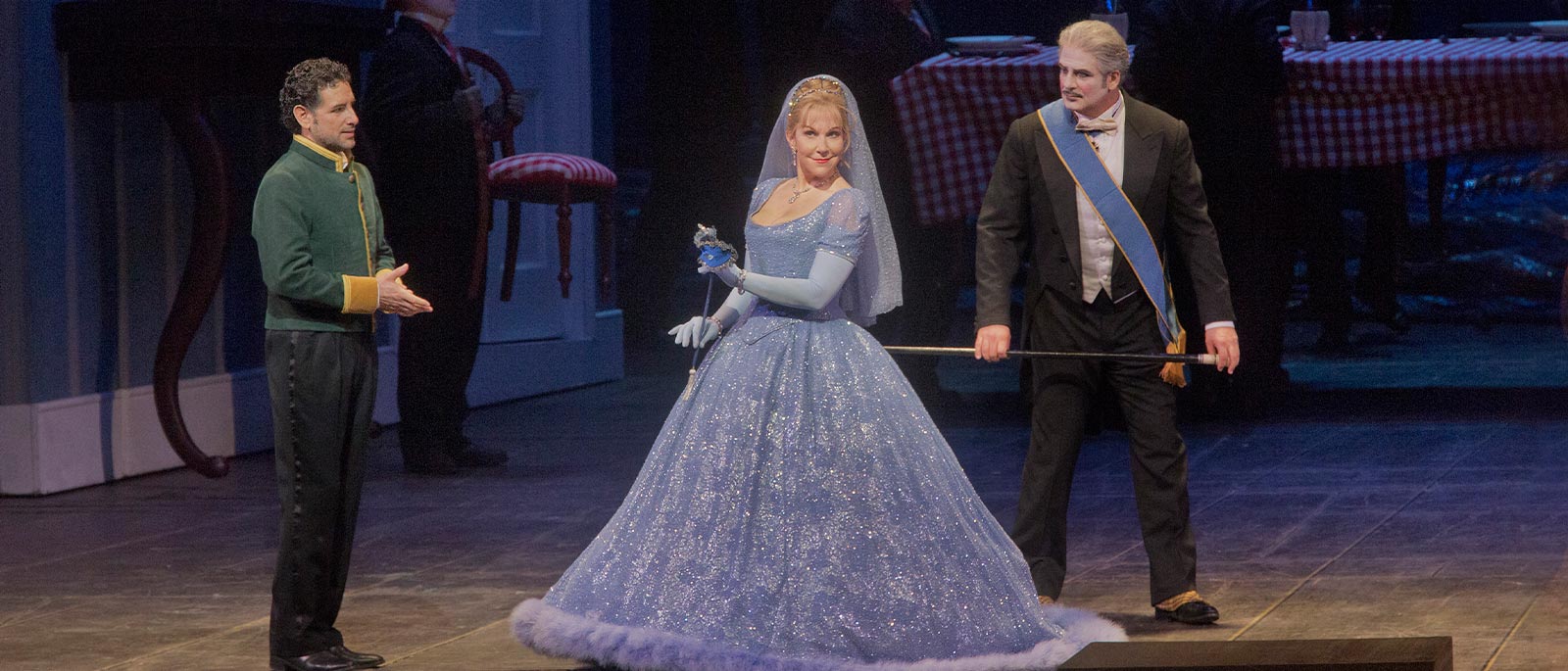 La Cenerentola
A timeless tale told in a florid bel canto style, Rossini's take on the Cinderella story offers an ideal propellant for a virtuosic mezzo-soprano to rocket from rags to riches. But in this retelling, the supporting characters soar just as high: Cinderella's Prince, her stepfather, and the Prince's valet are given memorable arias, and the composer rounds out his score with ingenious ensemble flourishes. A vivacious masterpiece, La Cenerentola brings stock fairy tale characters to dazzling life.
Joel Rozen is the Met's Staff Writer.