Weekly Guide: April 26–May 2
Spend April in Paris with a week of operas set in the inimitable French capital. The dazzling lineup includes favorite works by Puccini, Lehár, Massenet, Verdi, and more.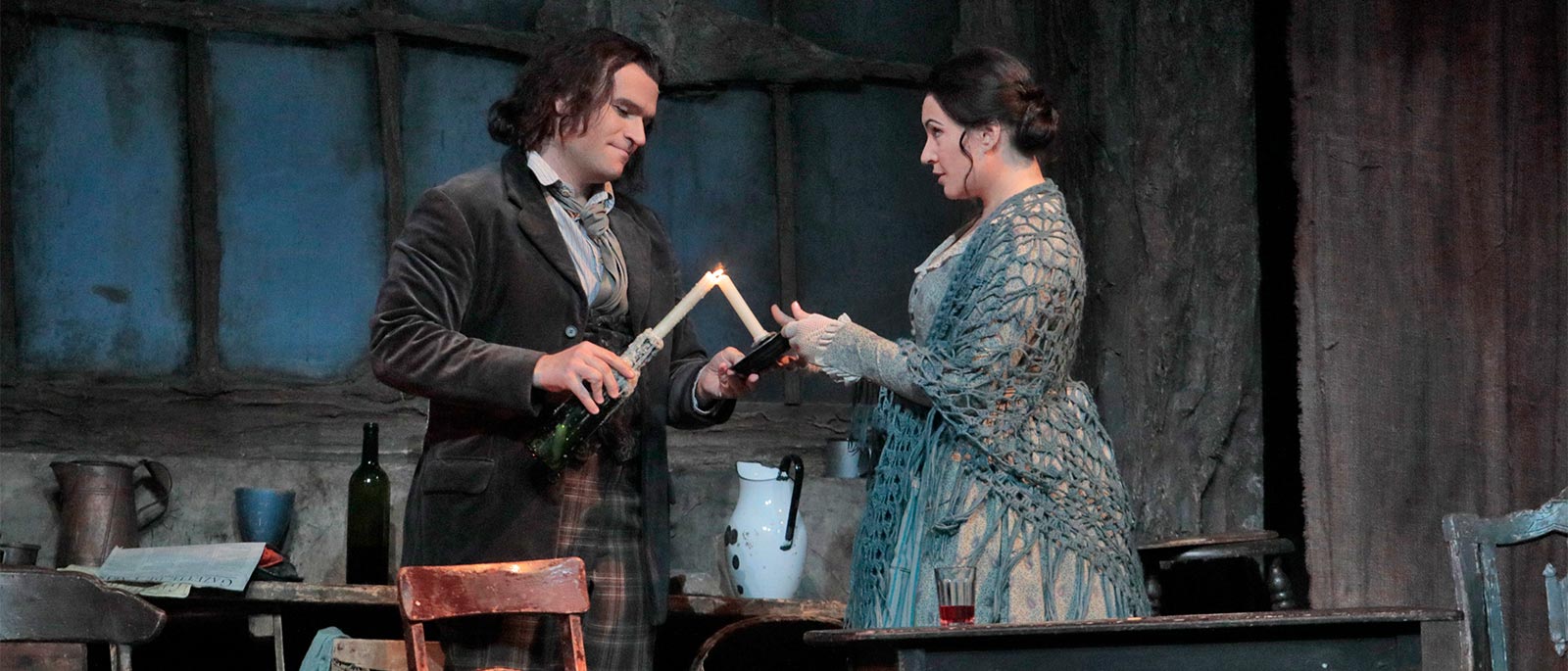 Monday, April 26
Puccini's La Bohème
A passionate, timeless, indelible story of young love in 19th-century Paris, La Bohème can easily stake its claim as the world's most popular opera. It has a marvelous ability to both make a powerful first impression and to reveal previously unnoticed treasures after dozens of hearings. Throughout, Puccini perfectly captures the "small people" (as he called them) of the drama and explores the deep emotional significance hidden in the trivial things—a bonnet, an old overcoat, a chance meeting with a neighbor—that make up our everyday lives. Presented nearly 500 times since it debuted in 1981, Zeffirelli's picturesque staging of this classic heartbreaker is the most-performed production in Met history.
Tuesday, April 27
Lehár's The Merry Widow
This witty gem by Franz Lehár, the early 20th century's reigning grand duke of Viennese operetta, goes down like fine Riesling and continues to enchant with its mash-up of Balkan embassy politics, lilting waltzes, can-can dancers, and the wealthy title character's beloved centerpiece aria about a Slavic wood sprite called a Vilja. Conjuring a sparkling vision of Belle Époque Paris, the Met's tantalizing, taffeta-and-lace production delivers all the goods, in English, with an ideal cast of opera and Broadway stars.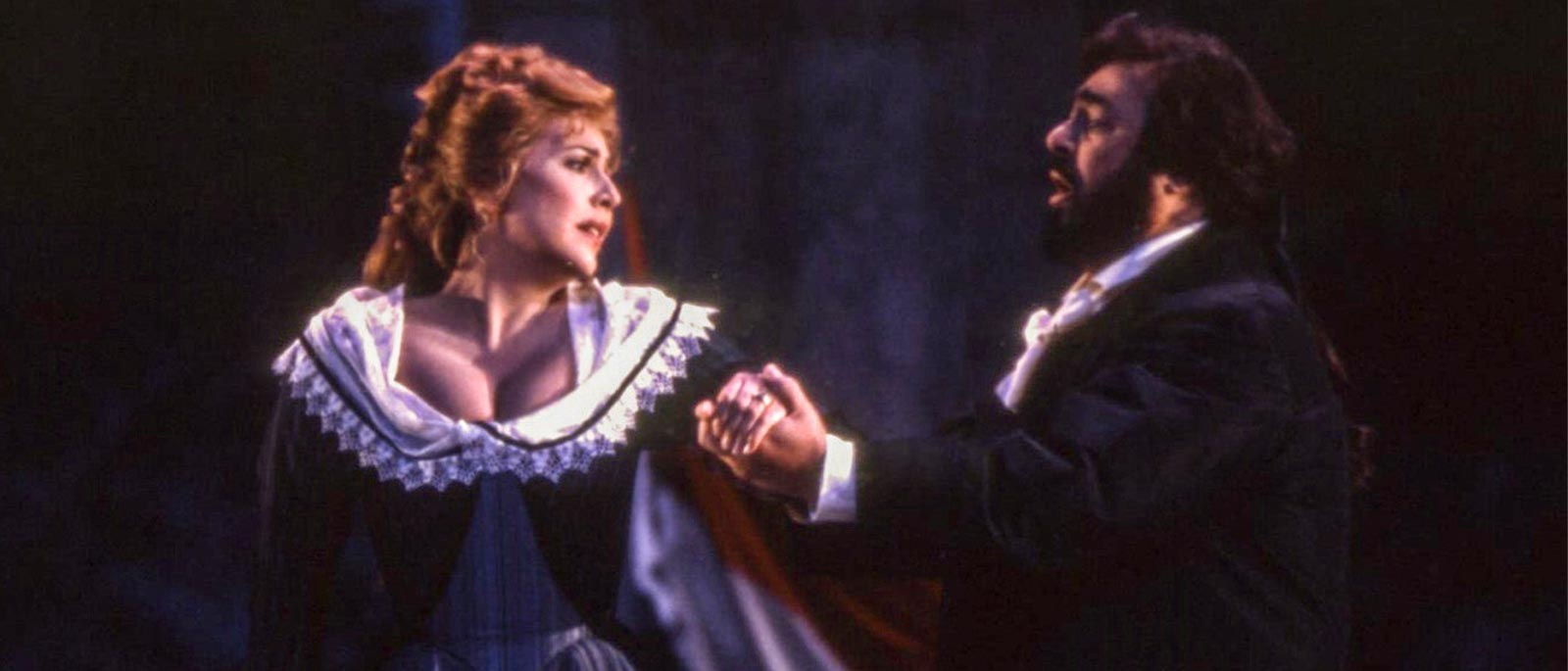 Wednesday, April 28
Giordano's Andrea Chénier
Based on the real-life André Chénier, Giordano's searing tragedy opera blends verismo's focus on the raw emotions of everyday people with the spectacle of historical grand opera. The sweeping drama depicts a high-minded poet who falls victim to the French Revolution at the same time as he falls in love with the aristocratic (and also doomed) Maddalena de Coigny. The opera's marriage of sound and text is exemplary; the libretto presents gripping situations in sharp, pithy poetry whose very sound can impress even listeners who don't understand a word of Italian. More than anything, Andrea Chénier relies on engrossing performances from its lead performers for success, and in this 1996 telecast, Luciano Pavarotti and Maria Guleghina do not disappoint.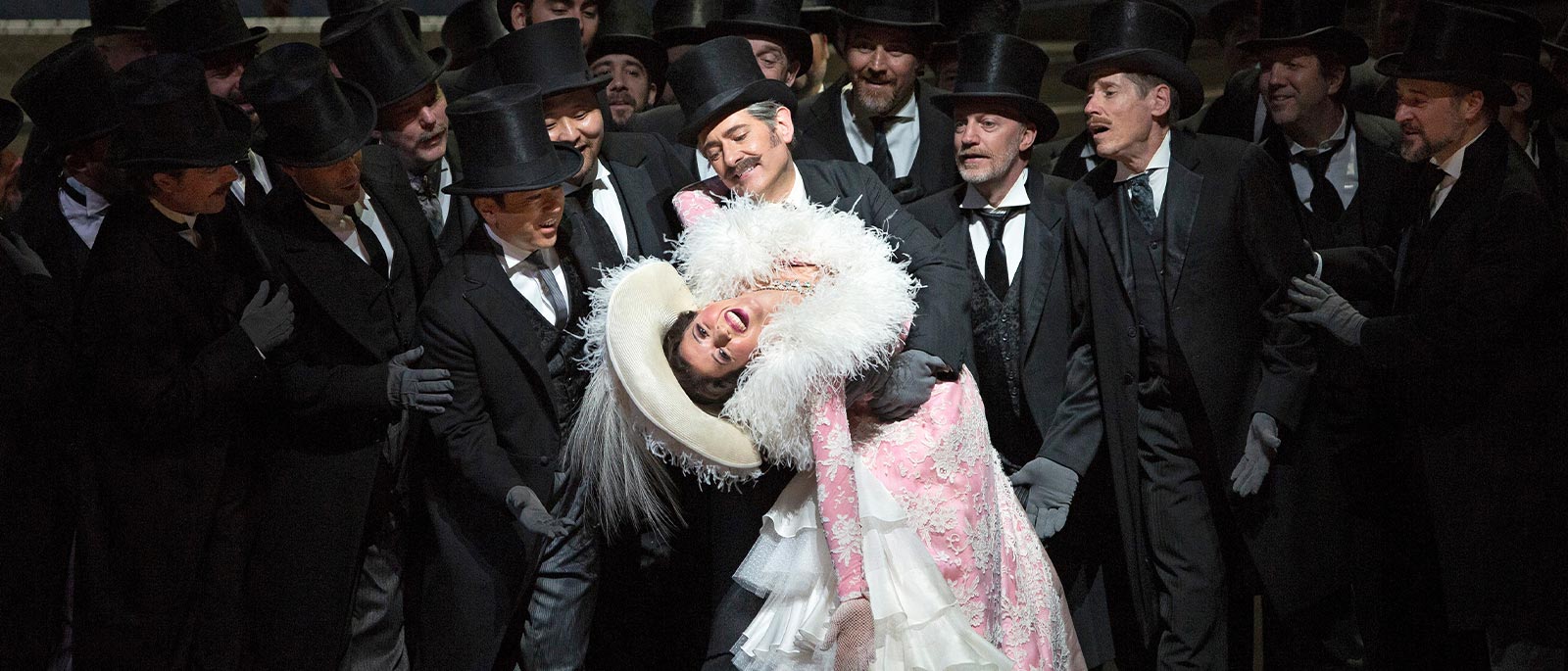 Thursday, April 29
Massenet's Manon
A beautiful ingénue with a taste for the finer things makes her way to Paris, where she becomes irresistible to the men around her—including the passionate Chevalier des Grieux, whose all-consuming love for her leads to ruin. Based on the same scandalous 18th-century novella that inspired Puccini's Manon Lescaut, Massenet's version features one of the all-time most challenging, and most beguiling, roles for soprano, as well as the composer's trademark combination of sophistication and sensuality.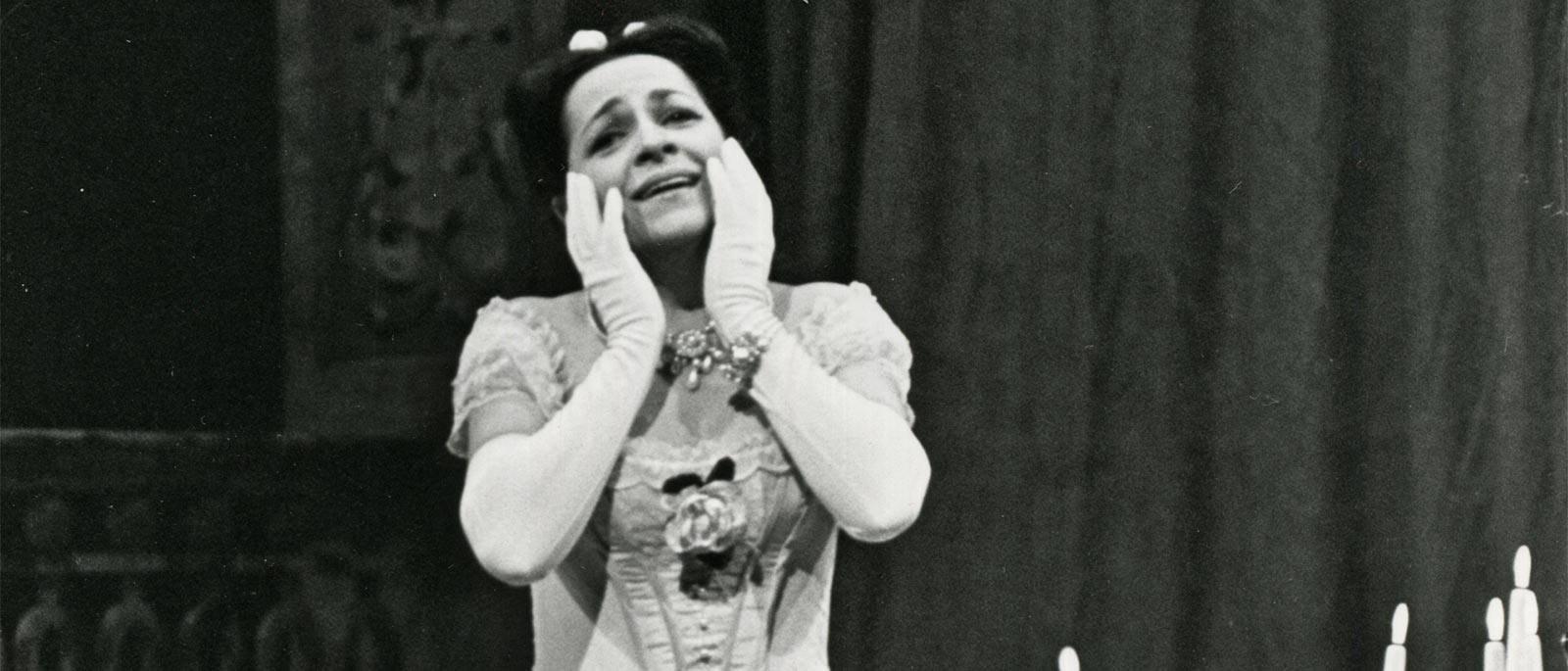 Friday, April 30
Verdi's La Traviata
Few operatic figures are as beloved as Violetta, the dignified, selfless, and sickly heroine of Verdi's classic tragedy. An elegant courtesan with a heart of gold, she chooses true love over the amusements and riches of her glamorous Parisian life, then sacrifices everything for the sake of a young woman she's never even met. All of this—the glitter of her earlier wealth, the heat of her passion with the ardent young Alfredo, the pain of their separation, and her tragic end—lands with devastating weight thanks to Verdi, whose score stands as one of music's greatest depictions of love and loss.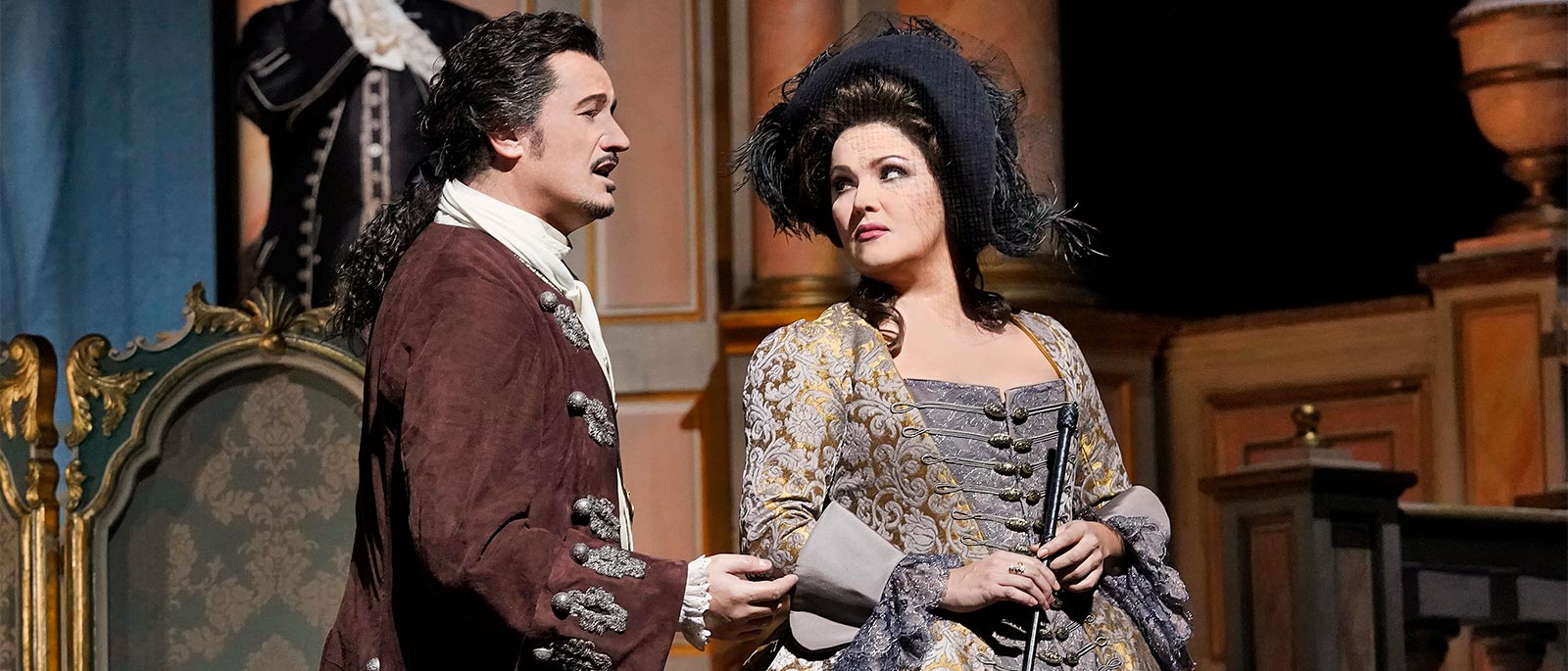 Saturday, May 1
Cilea's Adriana Lecouvreur
Grand opera at its most deliciously over the top, Cilea's diva showcase concerns an 18th-century Parisian stage actress who falls headlong for the impecunious Count of Saxony and is consequently poisoned by a bouquet of faded violets sent by her romantic rival, the scheming Princess of Bouillon. The melodrama unfolds against the composer's most beguiling and passionate score, which fits into the heightened, emotionally turbocharged tradition of verismo.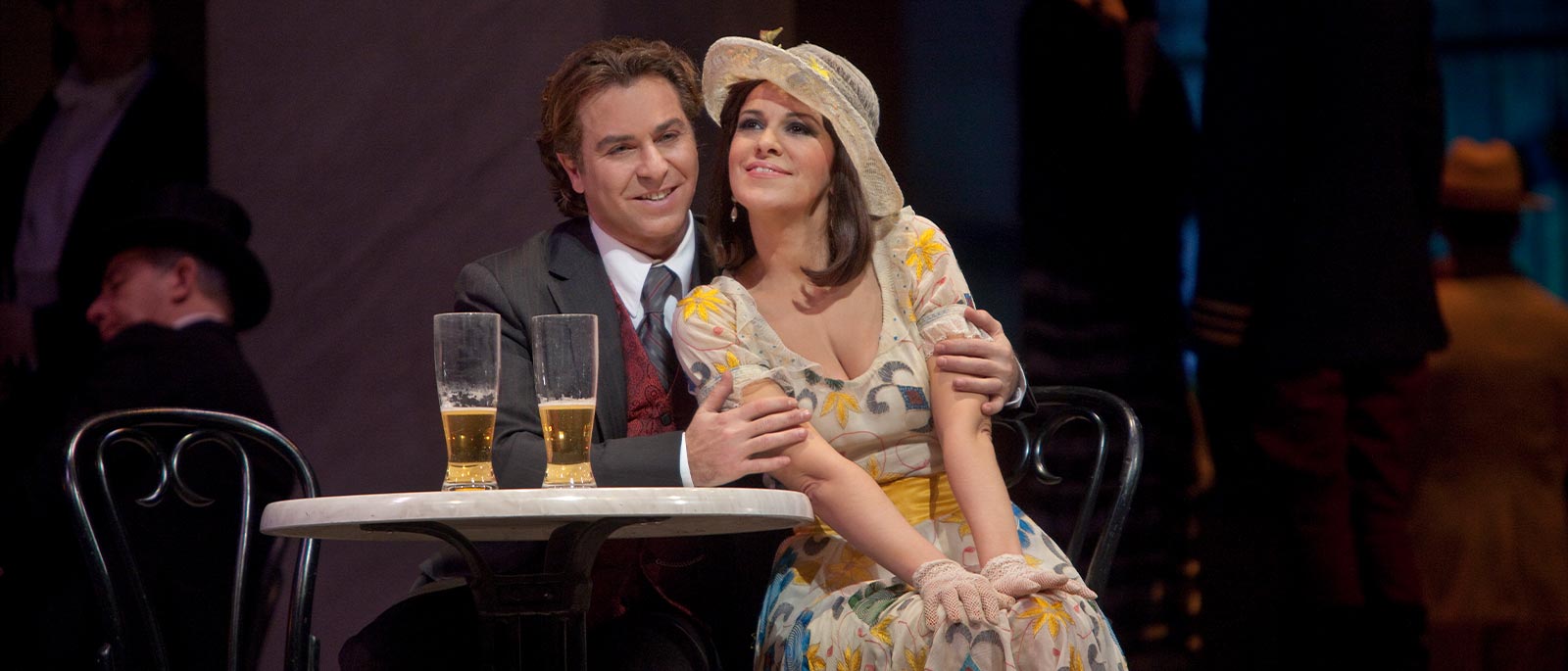 Sunday, May 2
Puccini's La Rondine
Goaded by a group of Austrian directors to created a Viennese operetta in the style of Lehár and inspired in no small part by the recent success of Strauss's Der Rosenkavalier, Puccini delivered his lightest opera—though not without including a suitably melancholy ending. At least the central courtesan, impossibly in love with a debt-strapped playboy, doesn't die. The composer gussies up his tale with a chic setting—Paris and the French Riviera—and a menagerie of unforgettable tunes, including the Act I "Chi il bel sogno di Doretta."