Weekly Guide: April 19–25
This week of free Nightly Opera Streams celebrates virtue, freedom, and the power of the human spirit. Enjoy a remarkable lineup of inspiring operas, including never-before-streamed telecasts of Verdi's Simon Boccanegra and Beethoven's Fidelio.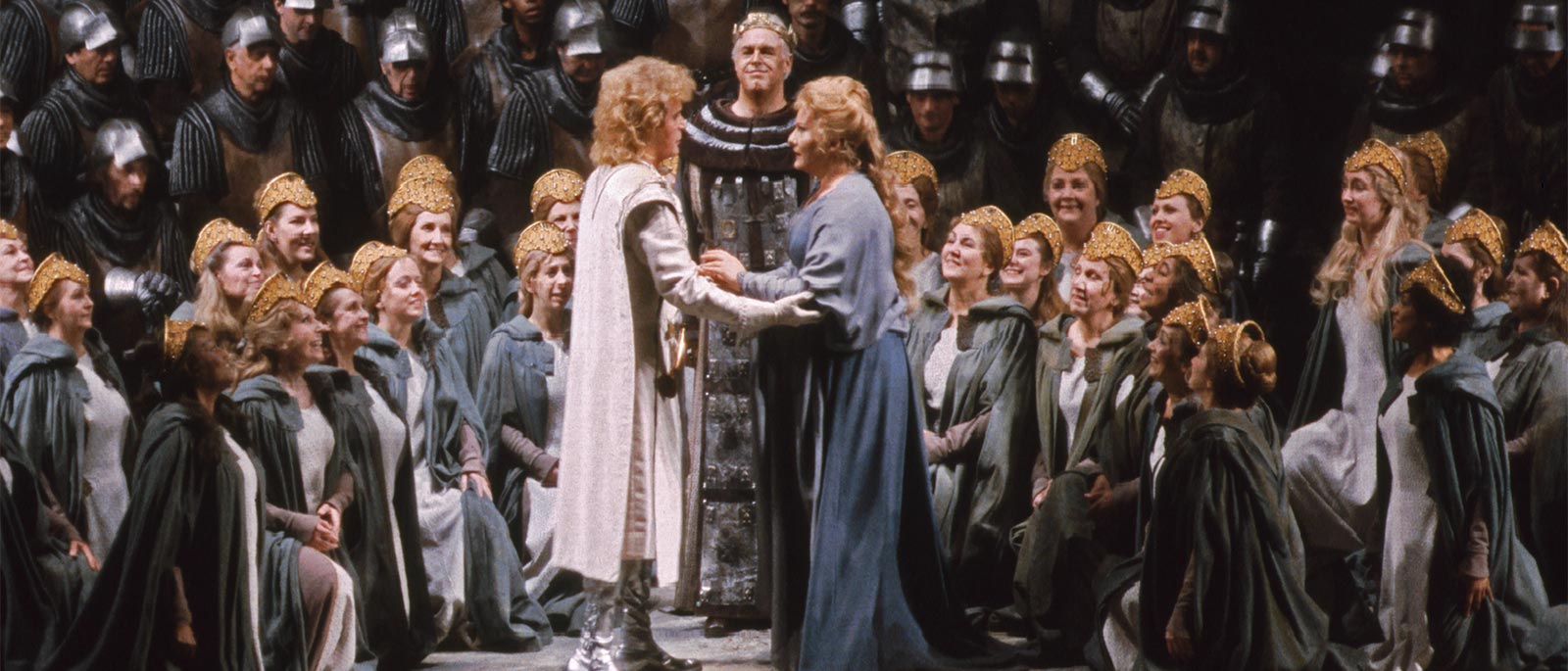 Monday, April 19
Wagner's Lohengrin
Due to the quirks of scheduling and some unanticipated technical challenges, Wagner's lush, Romantic tale of a holy knight and the maiden who loves him has not seen the Met stage since 2006. This 1986 telecast performance makes the very most of Wagner's glowing music, with the dashing tenor Peter Hoffmann in the title role, soprano Eva Marton as a deeply affecting Elsa, Lohengrin's beloved, and the great soprano Leonie Rysanek giving a thrillingly deranged portrayal of Ortrud, the sorceress who tries to tear the couple apart.
Tuesday, April 20
Mozart's La Clemenza di Tito
Shortly before the end of his tragically abbreviated life, Mozart turned to the antiquated style of opera seria—with its acrobatic feats of singing and plots taken from Classical history or mythology—for his final operatic project. But no genre was ever the same after Mozart got his hands on it, and the great master poured not only his musical genius but also his powerful sense of humanity and idealism into this work, turning an ancient Roman story of desire, betrayal, murder, and public unrest into something timeless and profound.
Wednesday, April 21
Puccini's La Fanciulla del West
Though less familiar than Puccini's greatest hits, this action-packed tribute to the American Wild West, which received its world premiere at the Met in 1910, is every bit as compelling. Its sweeping, evocative score deftly captures the feel of a Gold Rush–era mining camp—the perfect place for a sweet-talkin' bandit to fall for a gun-totin' bar owner with an enormous soprano voice and a heart of gold.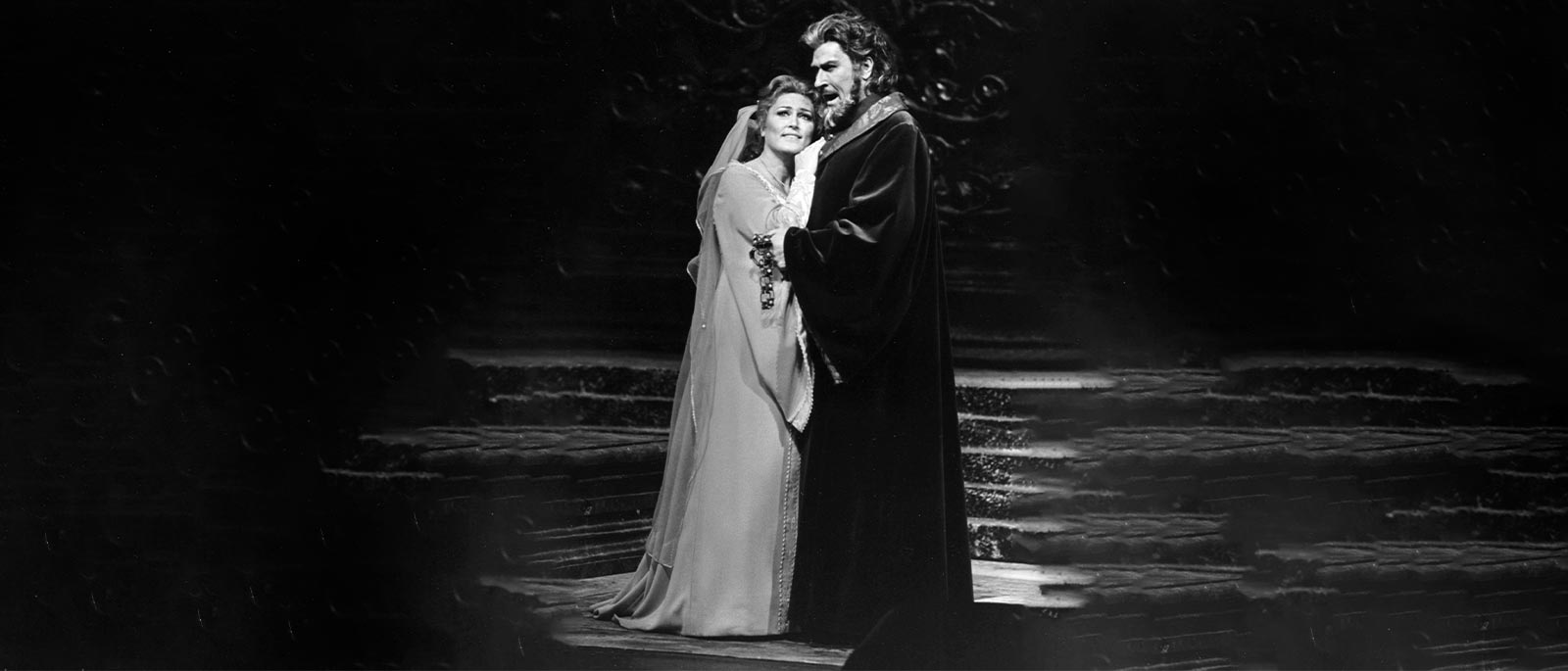 Thursday, April 22
Verdi's Simon Boccanegra
The title ruler of Simon Boccanegra is one of the repertory's most compelling characters, a 14th-century Doge of Genoa, beset on all sides, juggling political adversaries bent on murder with his love for his long-lost daughter Amelia. In addition to Boccanegra's searing internal conflict between public duty and private grief, the story offers cloak-and-dagger intrigue, passionate young love, and noble sacrifice—set to an unfailingly dramatic, enveloping score that only Verdi could have created.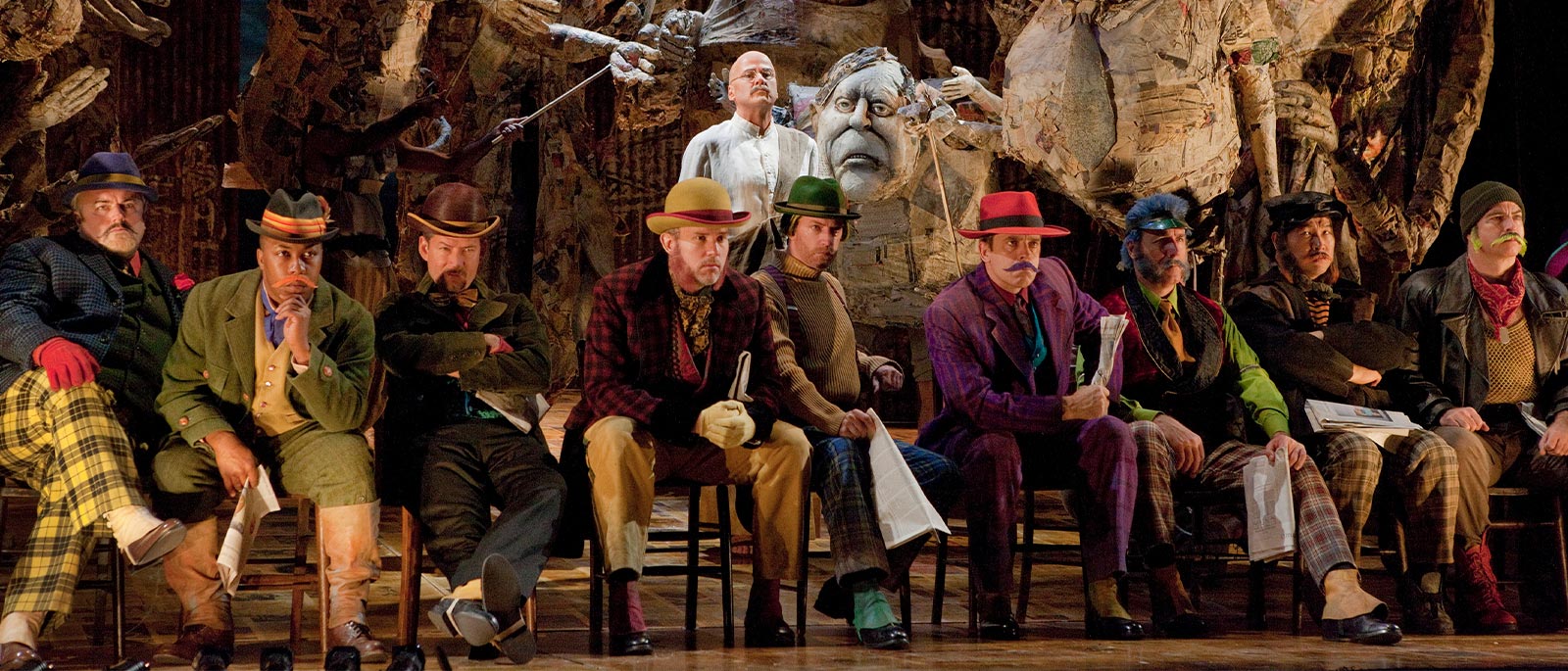 Friday, April 23
Philip Glass's Satyagraha
The second installment of Philip Glass's Portrait Trilogy of operas based on the lives of important historical figures—which began with Einstein on the Beach and concluded with Akhnaten—Satyagraha is inspired by Mahatma Gandhi and his ideology of achieving change through peaceful protest and civil disobedience. With a libretto assembled using text from the Bhagavad Gita, sung in the original Sanskrit, the opera has no concrete plot, instead layering various historical vignettes, political statements, philosophical musings, and parables to form a meditative work that is as much manifesto as music or theater.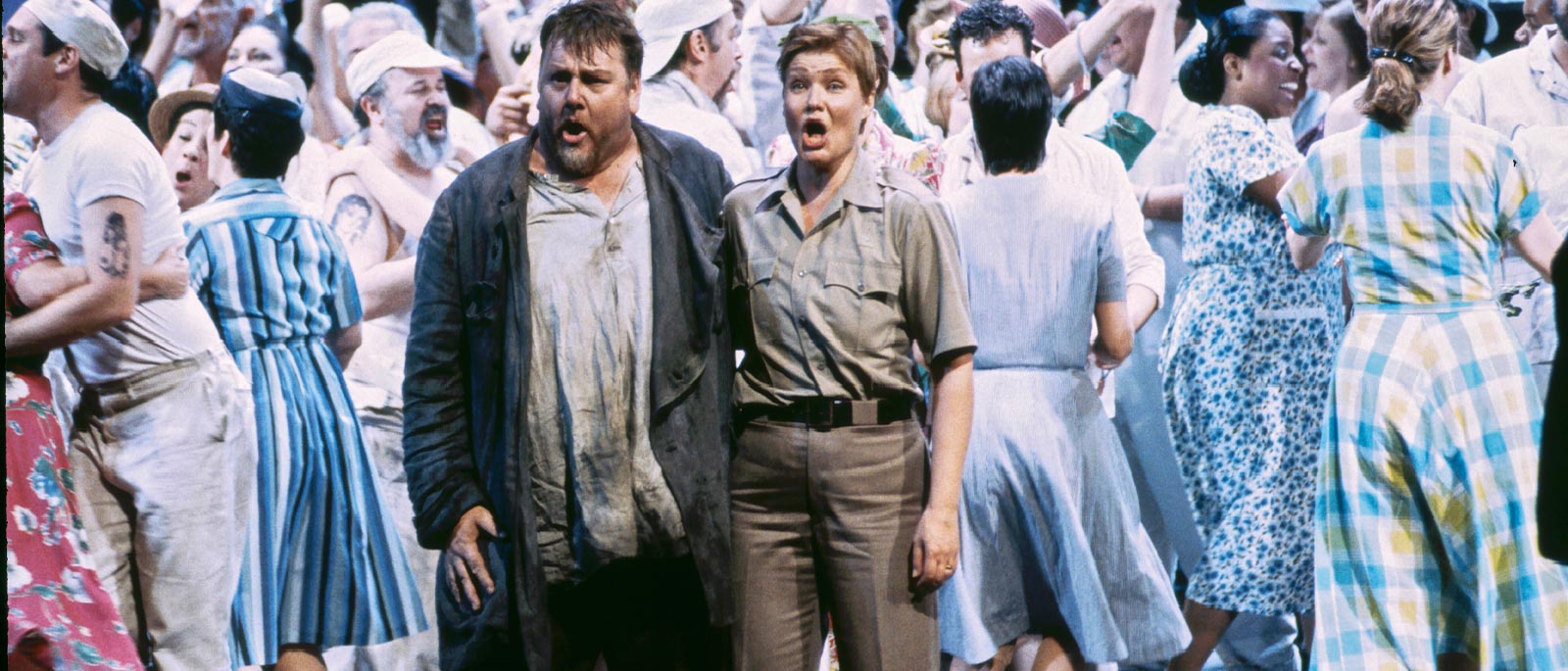 Saturday, April 24
Beethoven's Fidelio
Even if for nothing else, Fidelio would command our attention by virtue of being Beethoven's only complete opera. But beyond this, its unusual structure, glorious score, and life-affirming aura make it a unique theatrical experience. In it, Leonore, whose husband Florestan has been taken as a political prisoner, disguises herself as a man named Fidelio and finds work at the prison where she believes Florestan is being held. She ultimately saves him from execution, and the work ends with a rousing celebration of liberty and marital love. The work's magnificence does not depend on psychological nuance or development but rather lies in the music's ability to overwhelm the audience with the power of genuine emotion.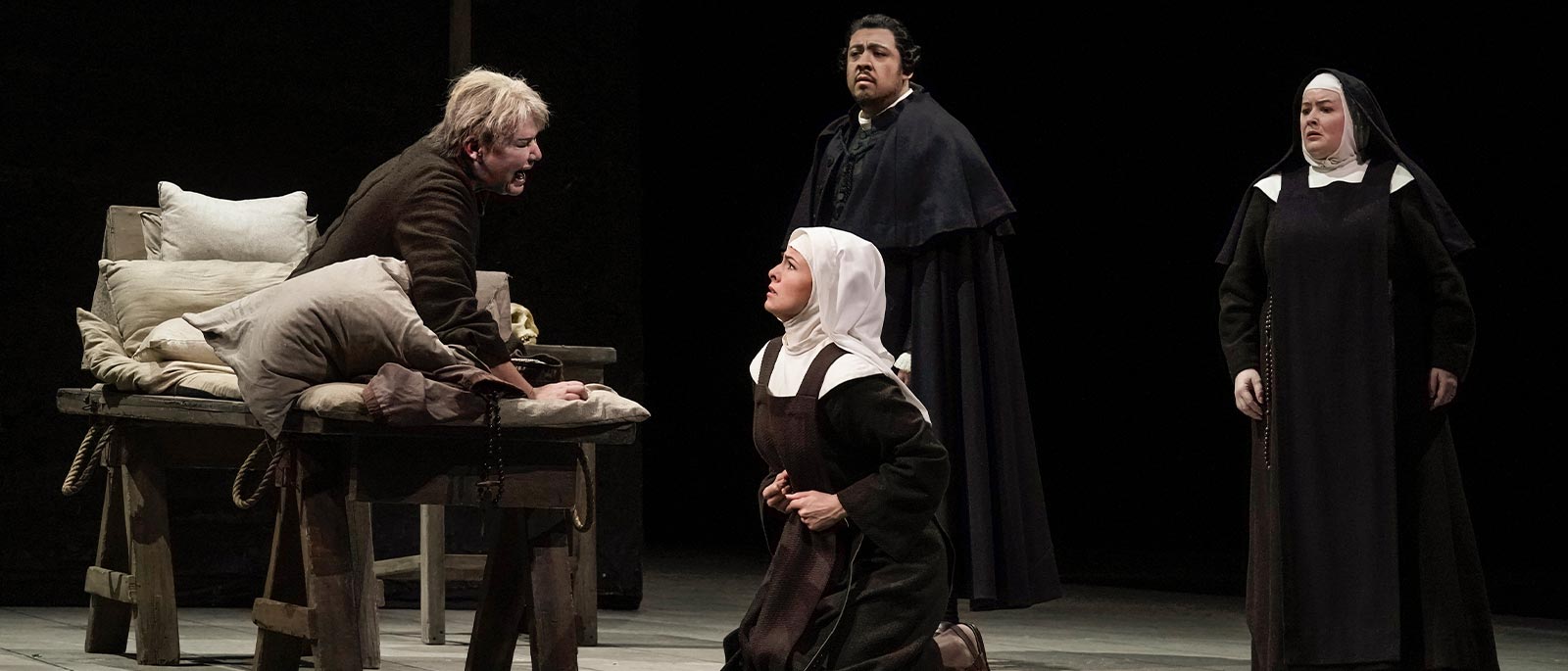 Sunday, April 25
Poulenc's Dialogues des Carmélites
Since its premiere in 1957, Poulenc's shattering drama about a group of Carmelite nuns during the French Reign of Terror has maintained its ability to shock: Its blunt final scene is about as intense and gripping as opera gets. But the opera is also disarmingly tender, with scenes of great intimacy and sweetness, and a sensitive score well suited to its almost entirely female cast. The composer's deep-seated fascination with spiritual music enabled him to craft an opera that brilliantly conveys the power of faith and loyalty, even during one of history's darkest moments.