Weekly Guide: April 12–18
Wicked witches, fairy godmothers, and storybook princesses cast their spell in the next week of free Nightly Opera Streams. Enjoy an enchanting lineup of fairy tale–inspired operas, bookended by two charming takes on the classic Cinderella story.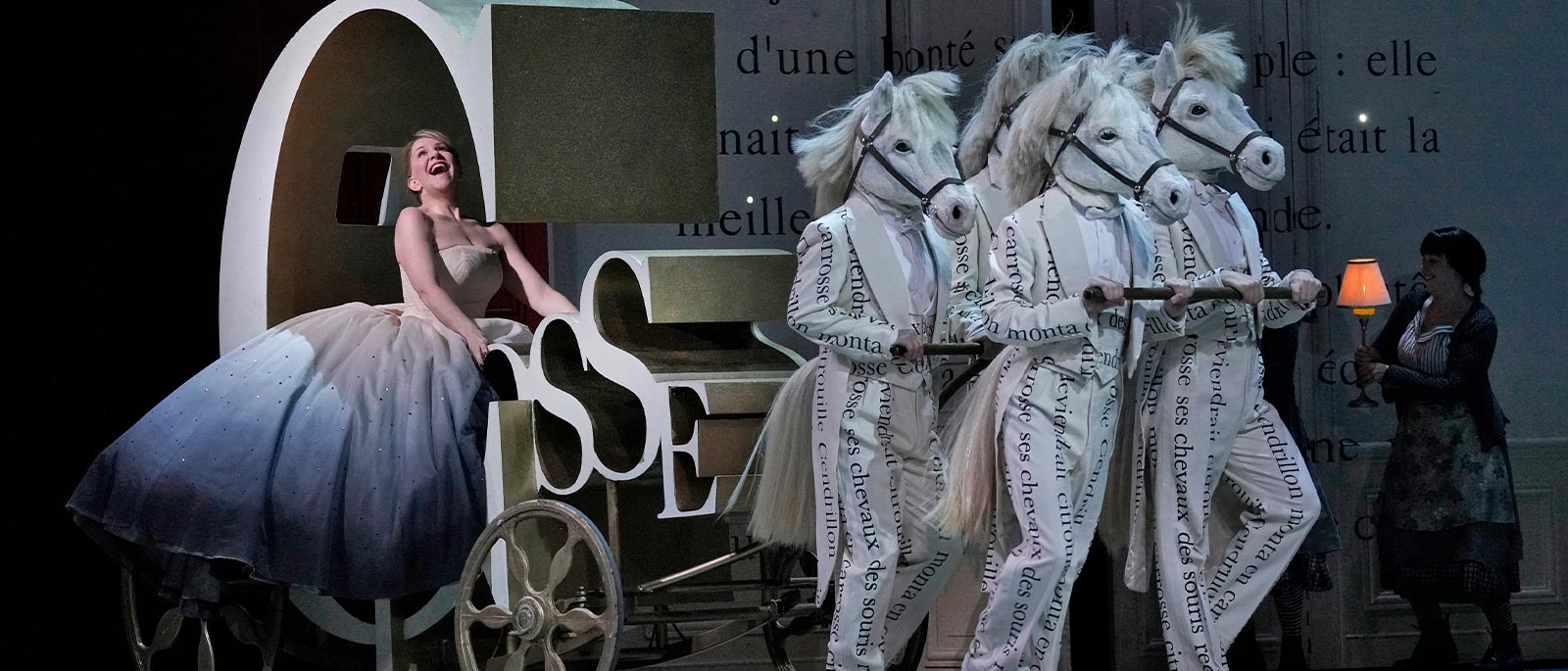 Monday, April 12
Massenet's Cendrillon
A beloved fairy tale retold with wit and whimsy and encased in a highly polished veneer of French elegance, this operatic fable has everything you'd expect—heartache, humor, hijinks, and a happy ending, all delivered on the wings of Massenet's gorgeous music. In a magical staging by Laurent Pelly, Charles Perrault's words literally come to life before your eyes, with the action unfolding on the pages of a book.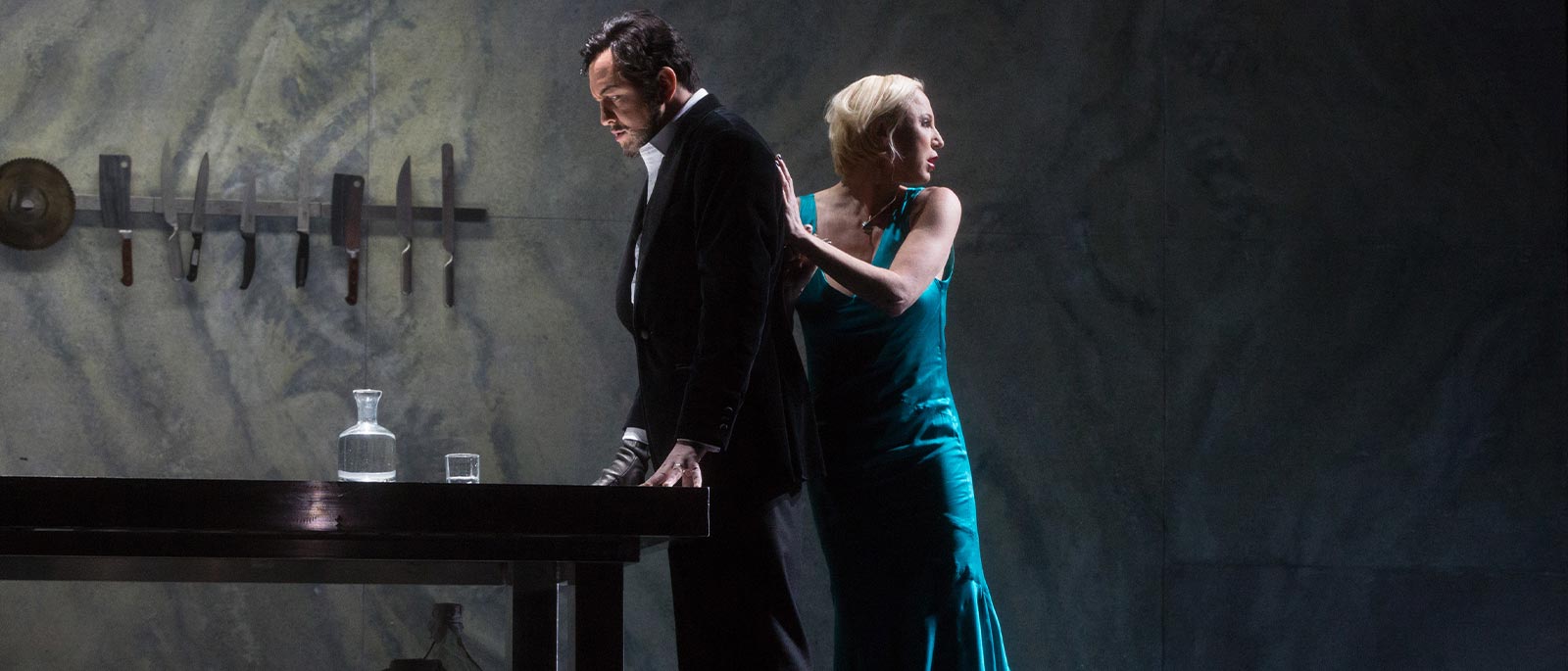 Tuesday, April 13
Tchaikovsky's Iolanta and Bartók's Bluebeard's Castle
Two very different stories share a unique double bill. The first, Tchaikovsky's dreamy Iolanta, centers on a blind princess who is kept ignorant of the existence of sight in order to spare her the pain of understanding her own affliction—yet ultimately delivers an uplifting, happy-ever-after ending. Bartók's Bluebeard's Castle, on the other hand, is one of the repertory's most harrowing works and does nothing of the sort. A darkly surreal psychological thriller about a man with a collection of murdered wives—and the arrival of his newest bride—it shows off the great Hungarian composer's uniquely visceral style of music to devastating effect.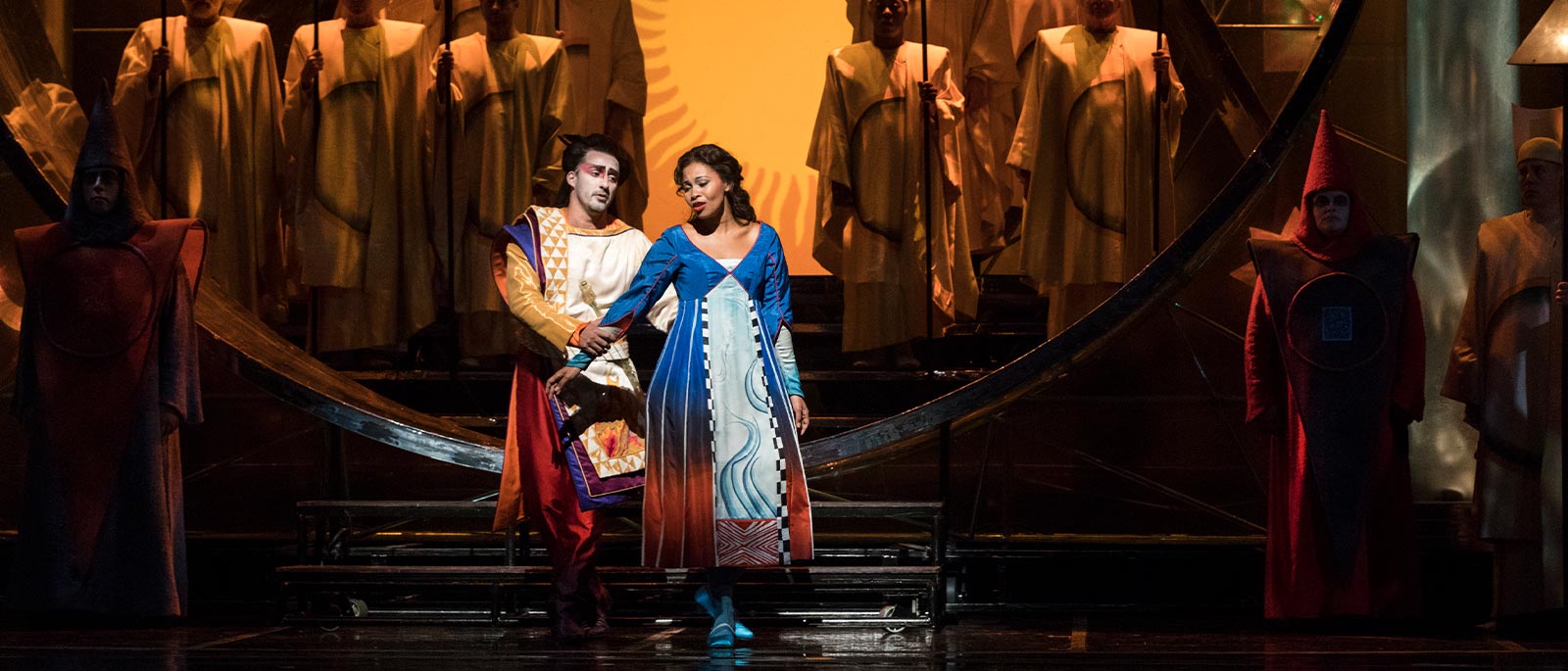 Wednesday, April 14
Mozart's Die Zauberflöte
Mozart's final completed opera is many things: mystical fable, earthy comedy, humanist manifesto, arcane Masonic credo. More than all this, though, it is one of the greatest testaments to the composer's miraculous musical and theatrical powers. No matter how you approach or interpret the story, it whisks you away into its uniquely enchanted world, and, like the magic flute that gives the work its title, has the power to "transform sorrow" and "increase the joy and contentment of mankind."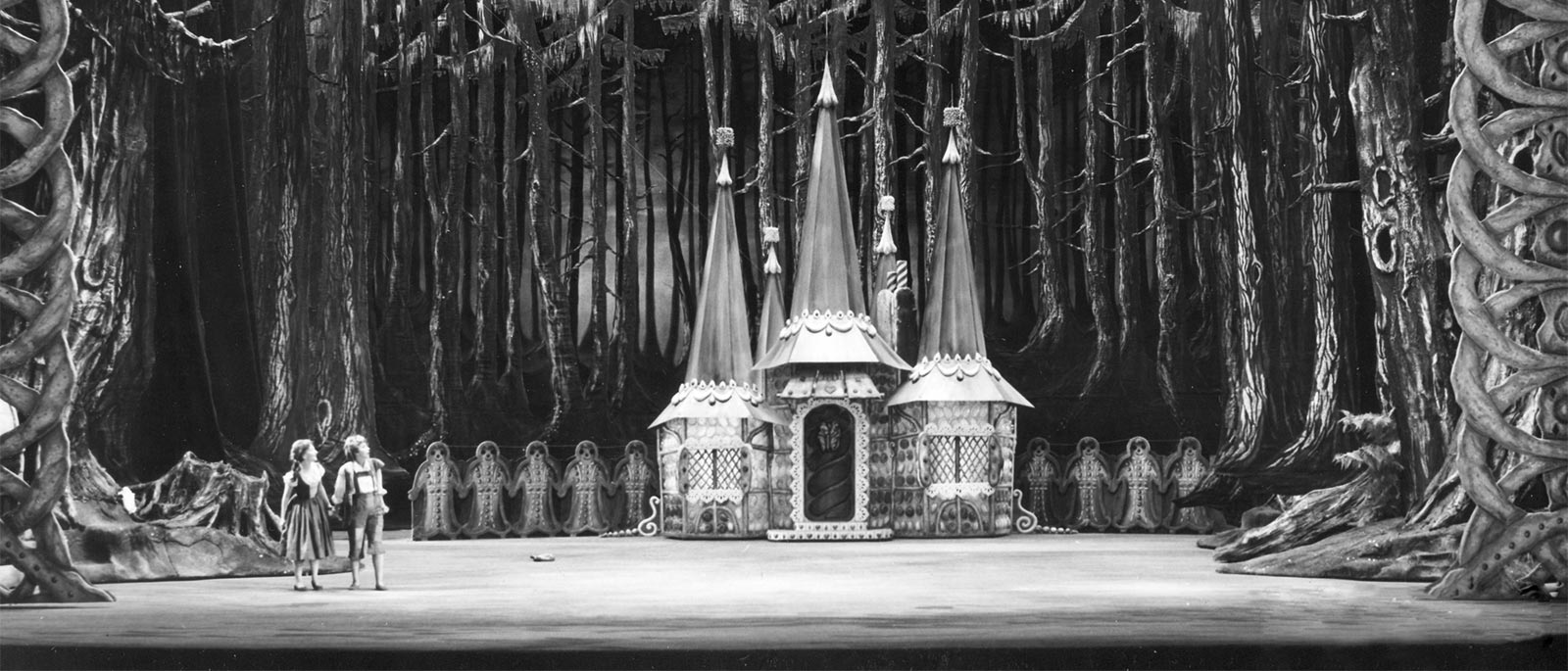 Thursday, April 15
Humperdinck's Hansel and Gretel
Originally conceived as a small-scale vocal entertainment for children, Hansel and Gretel resonates with audiences of all ages and has become one of the most successful fairy-tale operas ever created. Humperdinck's adaptation of the Brothers Grimm acknowledges the darker features present in the source material yet presents them within a frame of grace and humor. The composer was a protégé of Richard Wagner, and the score is flavored with the sophisticated musical lessons that he learned from his idol while maintaining a charm and a light touch that were entirely Humperdinck's own—resulting in a work that has garnered approval from such diverse and demanding critics as children and musicologists.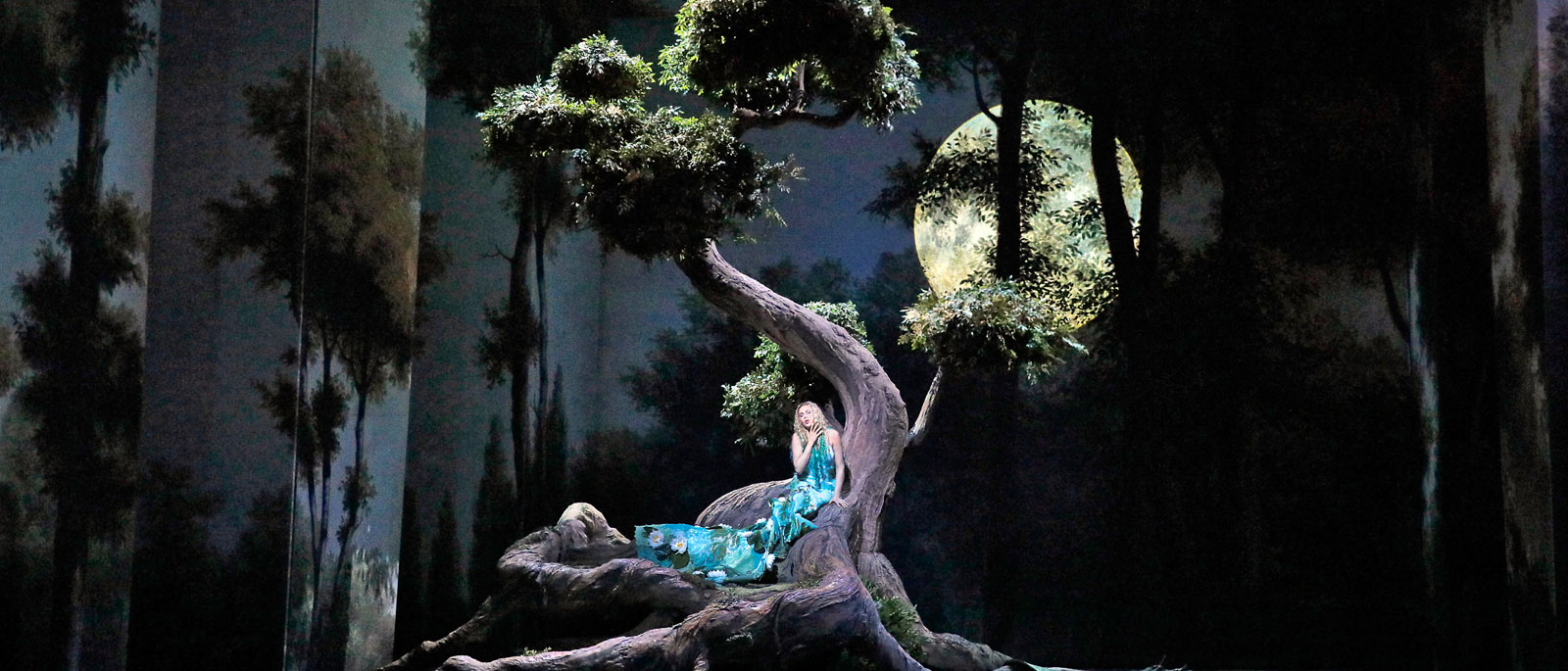 Friday, April 16
Dvořák's Rusalka
A cornerstone of Czech opera, Dvořák's dark and melodious take on the old Slavic yarn about a water nymph who falls in love with a human entered the repertoire in 1901. In recent decades, it has become a staple for lyric sopranos, who relish the title role's spellbinding Song to the Moon in the first act—although the greatest challenge might be the nymph's silent second act, after the love-struck Rusalka trades her voice to a scenery-chewing witch for the chance to become human.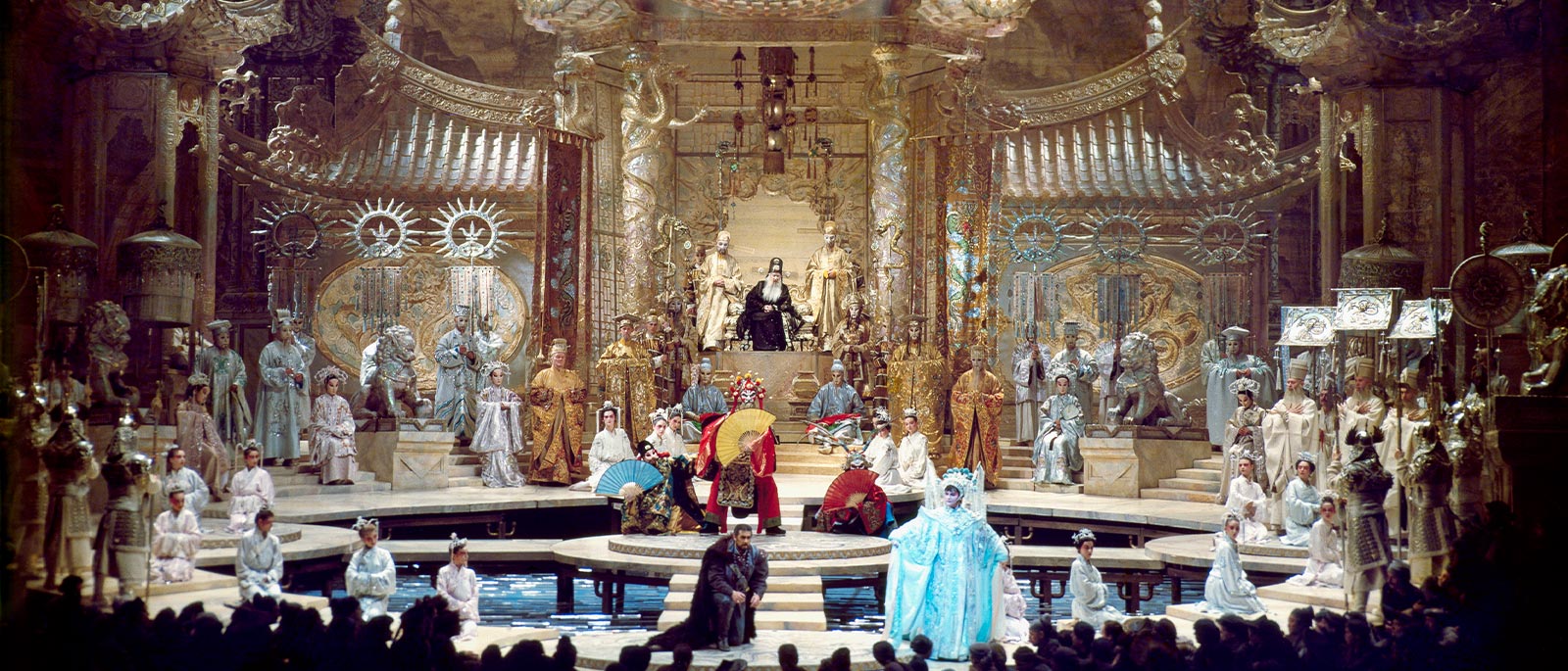 Saturday, April 17
Puccini's Turandot
An ancient Chinese princess presents each new suitor with a series of riddles; success will win her hand, but failure costs his head. One brave warrior prince rises to the challenge, determined to thaw Turandot's frozen heart. Puccini raises the temperature to boiling by lavishing the legendary tale with some of his finest and most spectacular music—not to mention "Nessun dorma," one of the catalog's most beloved arias. Combined with Zeffirelli's breathtakingly opulent production, it makes for one of opera's grandest experiences.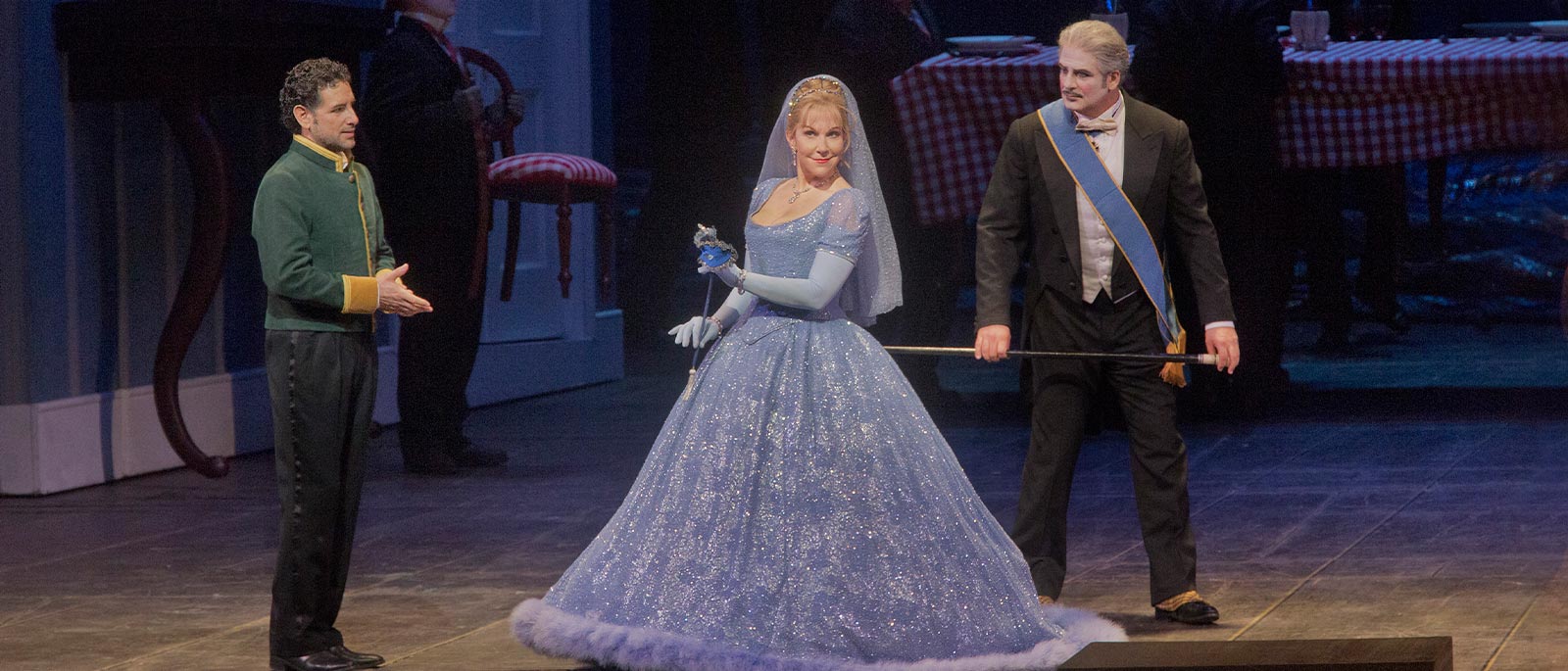 Sunday, April 18
Rossini's La Cenerentola
A timeless tale told in a florid bel canto style, Rossini's enchanting masterpiece offers an ideal showcase for a virtuosic mezzo-soprano to rocket from rags to riches. But in this retelling, the supporting characters soar just as high: Cinderella's Prince, her stepfather, and the Prince's valet are given memorable arias, and the composer rounds out his score with ingenious ensemble flourishes. A vivacious masterpiece, La Cenerentola brings stock fairy-tale characters to dazzling life.