Weekly Guide: April 5–11
From Dante to Shakespeare to Gogol, centuries of authors and playwrights have had their works adapted for the operatic stage. This week of Nightly Opera Streams features an extraordinary lineup of operas inspired by some of the world's greatest literary masterpieces.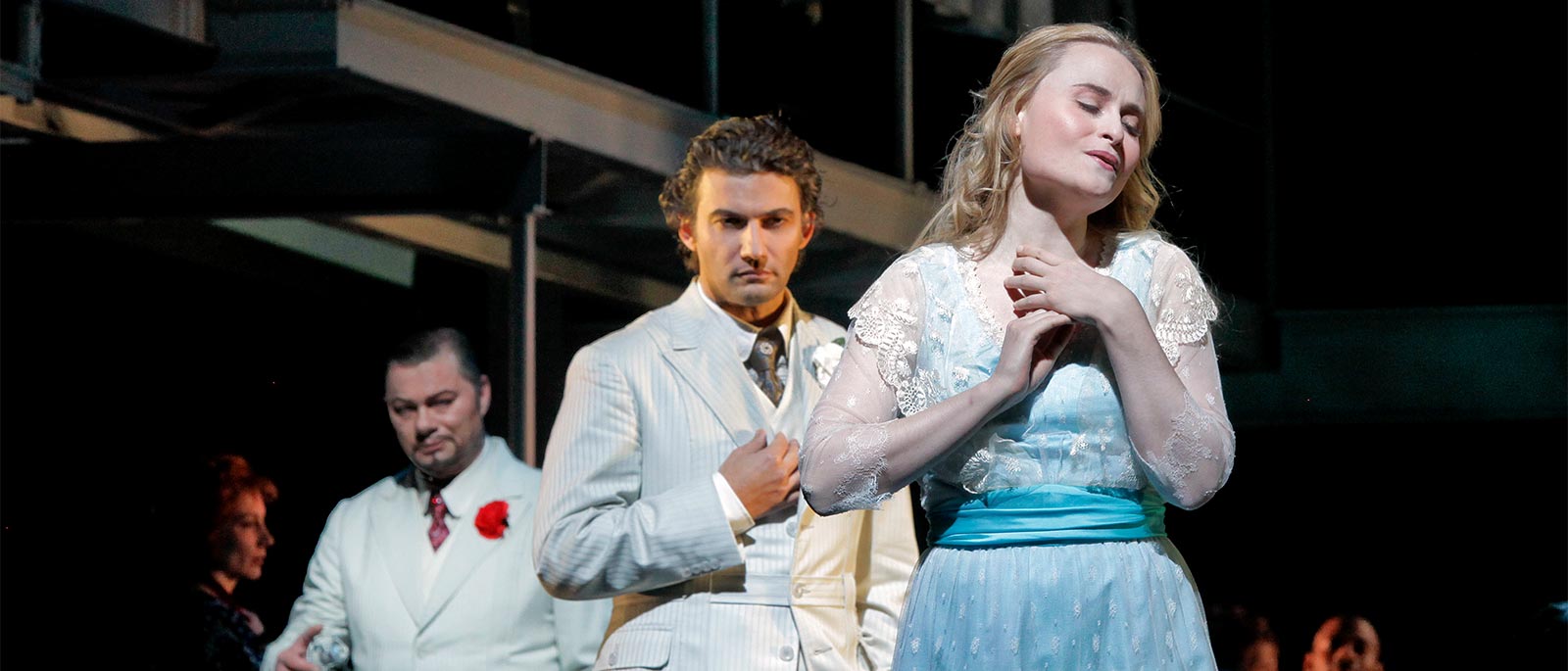 Monday, April 5
Gounod's Faust
Goethe's seminal drama Faust, which sees an aging philosopher sell his soul for renewed youth and earthly delights, has inspired many operatic adaptations, but none has proved as popular as Gounod's rich, elegantly Gallic interpretation, which was the very first opera ever performed at the Met in 1883. Offering an ardent tenor role for the title character, meltingly lyrical music for the beautiful and naïve Marguerite, and a smooth-talking take on Méphistophélès for bass, it delivers all of the hallmarks of 19th-century French opera.
Tuesday, April 6
Verdi's Rigoletto
A Victor Hugo play, haunting and scandalous, provided the inspiration for Verdi's mid-career masterpiece about a vengeful but misguided court jester, out to rescue his deflowered daughter from a duke's licentious clutches. None of it ends well, but along the way, the composer introduces several of his most iconic duets and arias—including the tenor's indelibly popular number "La donna è mobile" in Act III—as well as an 11th-hour quartet that counts among the finest moments in opera.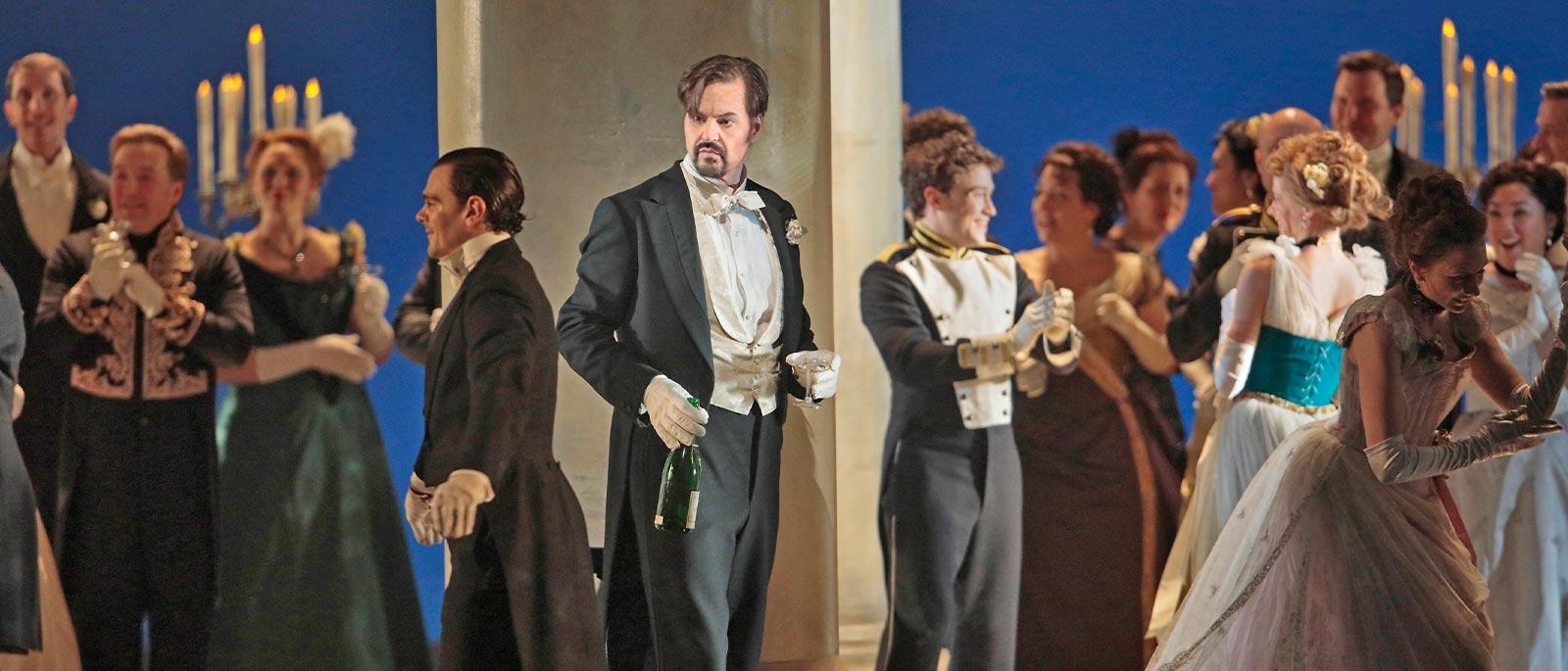 Wednesday, April 7
Tchaikovsky's Eugene Onegin
Tchaikovsky's masterpiece exemplifies the dramatic sweep, complex characterization, and insight into human nature that define great Russian literature and music. The story comes from Pushkin and provides one of opera's most compelling heroines: Tatiana, an intelligent but naive adolescent girl who is first rejected by an older, more worldly man, then blossoms into an elegant, rich, aristocratic woman and returns the favor when the two meet again. The score is a chiaroscuro tour-de-force, sensitively capturing the many shades of the characters' turbulent, conflicted emotions.
Thursday, April 8
Zandonai's Francesca da Rimini
The music of early–20th-century Italian composer Francesco Zandonai has largely been forgotten—with the exception of this expansive 1914 opera based on an episode from Dante's Inferno. The melodramatic plot concerns an affair between the title character and the handsome brother of a cruel and disfigured warlord, to whom she is betrothed. Their dalliance leads to the predictable violent and tragic end, but not before Zandonai makes his case for increased recognition with a surfeit of sumptuous, luxuriously orchestrated music.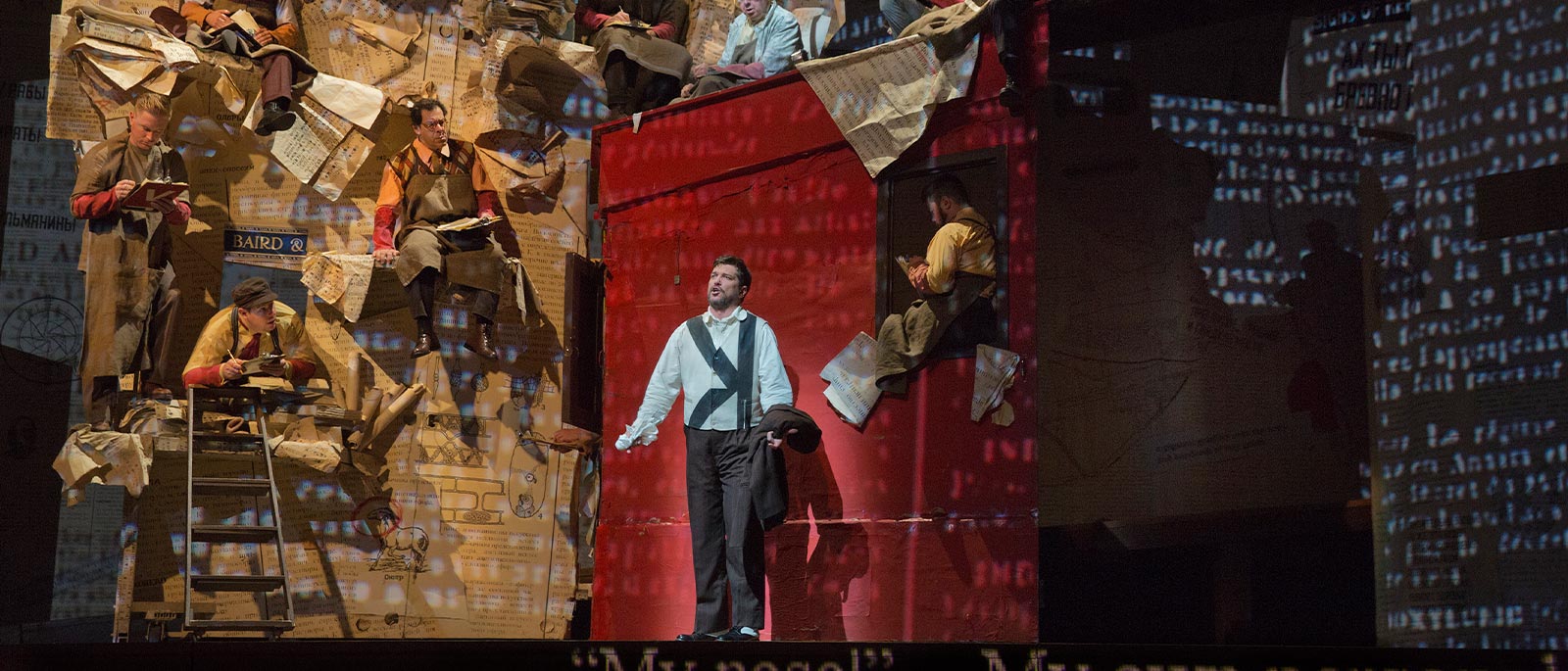 Friday, April 9
Shostakovich's The Nose
It all begins with an absurd scenario: A hapless Russian bureaucrat wakes up one morning to discover that his nose has gone missing. He eventually locates his fugitive facial feature, which has been masquerading as a human being, but has no luck reattaching it. Based on a satirical short story by Nikolai Gogol, Shostakovich's adaptation embraces the surrealism of the source material, supported by a dynamic and dizzying staging by artist-director William Kentridge.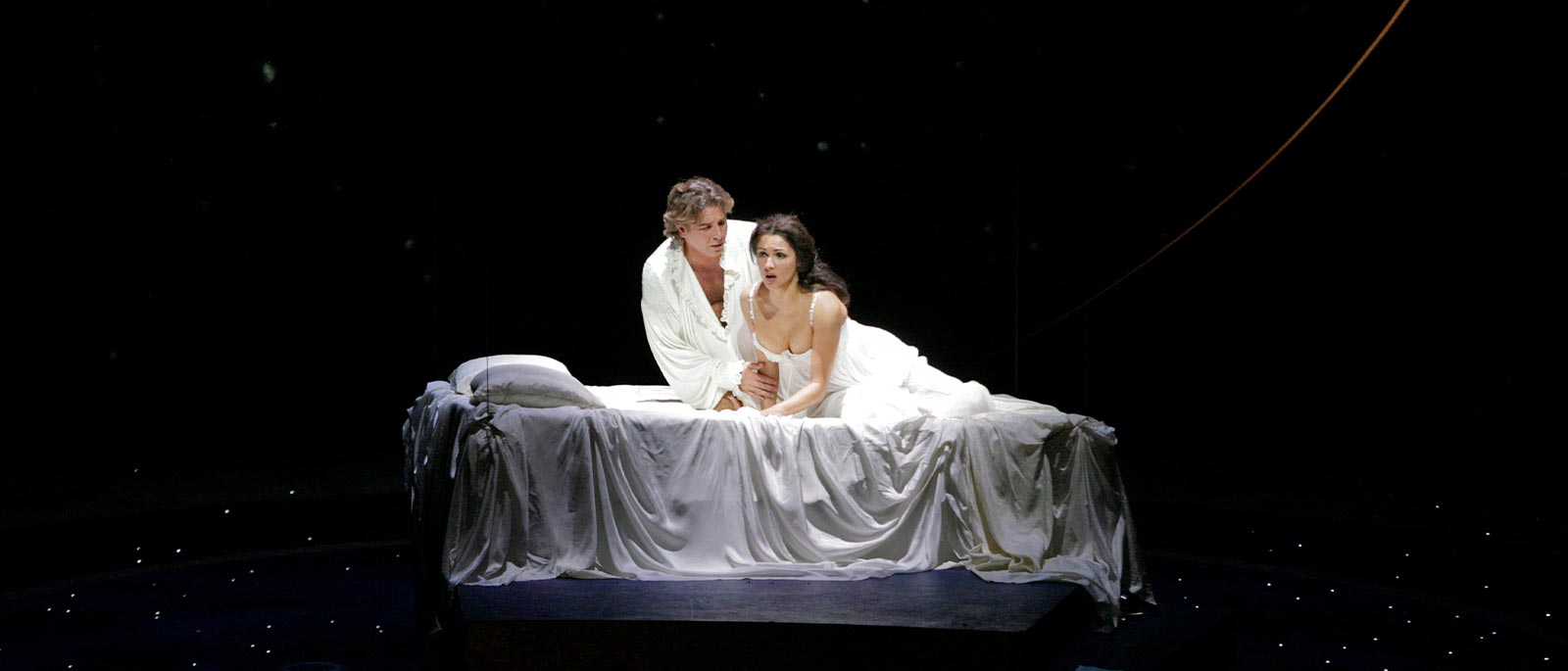 Saturday, April 10
Gounod's Roméo et Juliette
Every bit as heartbreaking and kinetic as the Shakespearean original, Gounod's ravishing opera features the most famous moments of the play dressed up in unforgettable musical finery. The star-crossed lovers at the center are assigned no fewer than four duets; Romeo's swashbuckling friend Mercutio gets a first-act showstopper about Queen Mab; and Juliet's vivacious entrance aria is a waltz so irresistible, anyone would be compelled to scale a balcony for her.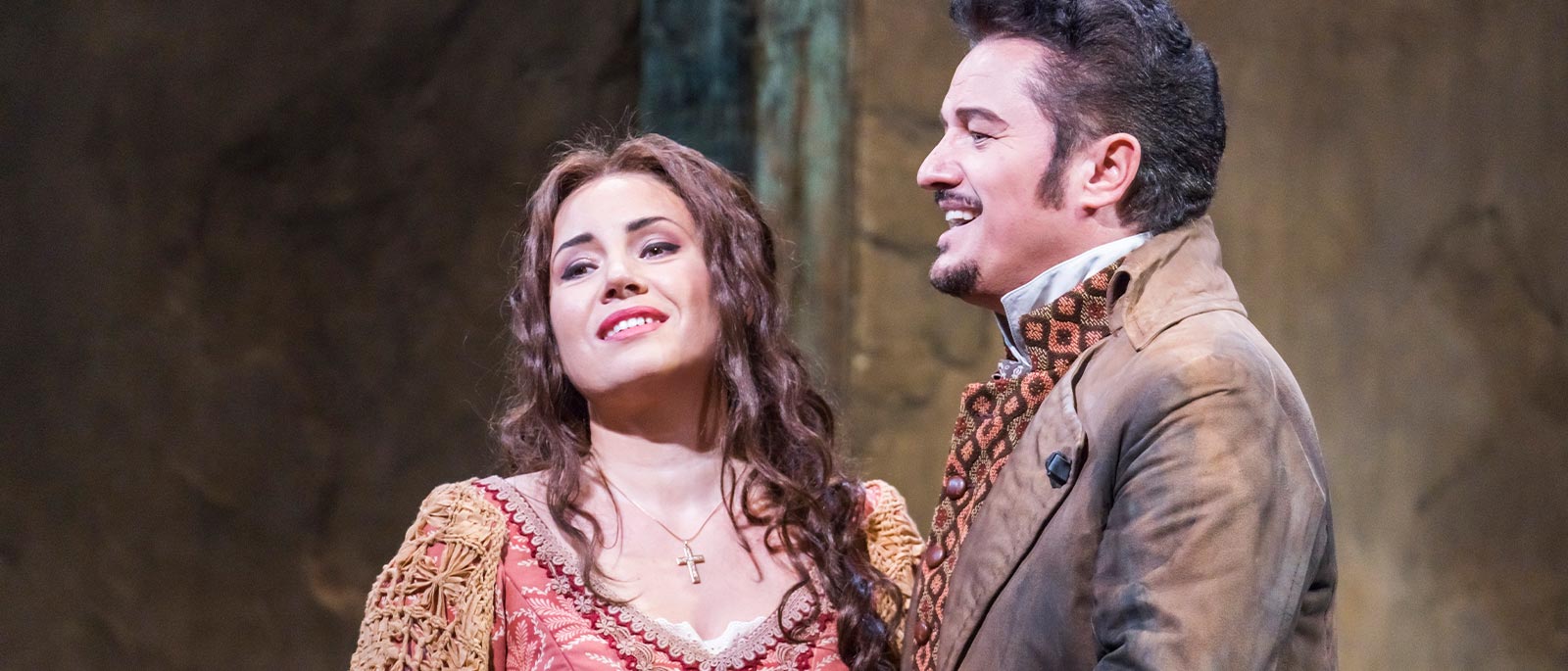 Sunday, April 11
Verdi's Luisa Miller
Based on Schiller's charged play Kabale und Liebe, this gripping opera came near the close of Verdi's early period and gave the world an early glimpse of the composer's burgeoning genius. The tale of a pious and naive Tyrolean maiden in love with the wrong villager, the opera includes several trademark Verdi features: a soaring aria for the lead tenor, a nuanced and poignant father-daughter relationship for baritone and soprano, and a sublime third act that ends in tragedy.