Weekly Guide: March 29–April 4
Two's company, three's a crowd! In this week of Nightly Met Opera Streams, get tangled up in some of opera's juiciest love triangles—and enjoy popular favorites by Donizetti, Verdi, Wagner, and more.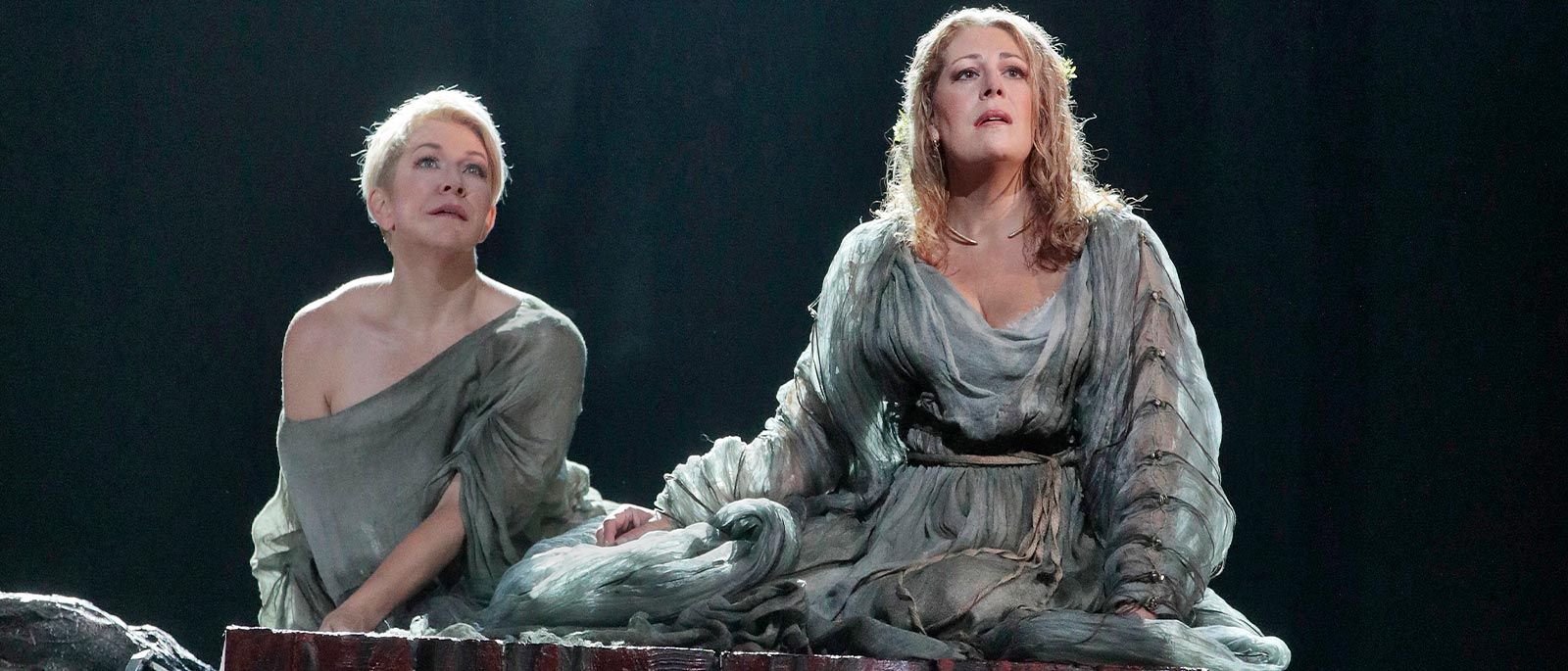 Monday, March 29
Bellini's Norma
Bellini's fiery masterpiece about a strong-willed priestess in love with a Roman soldier is a supreme vehicle for singers with a flair for high drama and seemingly limitless technique. The opera's standout arias, full of filigreed passagework and florid runs, have put many daring singers to the test, but they also perfectly capture the turbulent psychological states of the main characters as they endeavor to make sense of their conflicted emotions.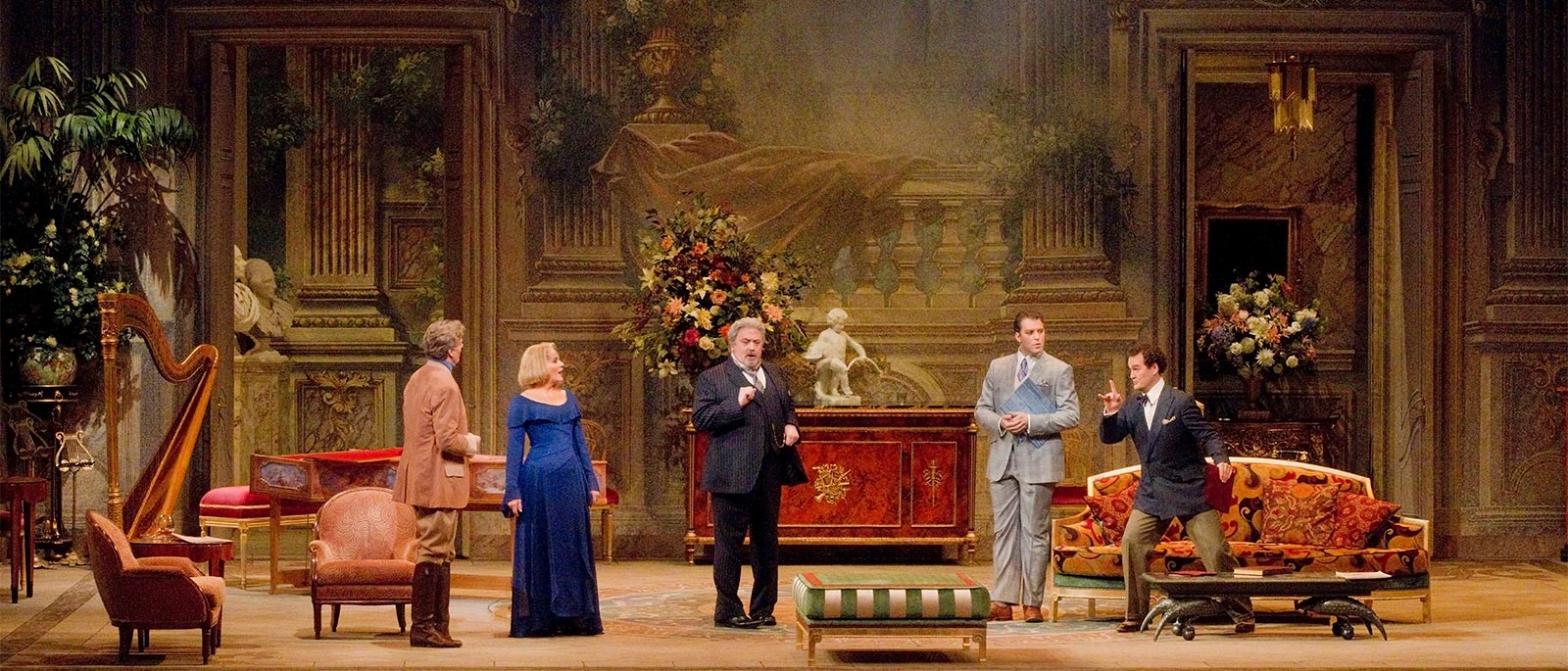 Tuesday, March 30
Strauss's Capriccio
Subtitled "a conversation piece for music," Strauss's final opera is a philosophical drawing-room dramedy about a French countess torn between the elemental forces of music and verse—exuberantly personified by a composer and a poet who jockey for her affection. A burlesque cast of theater types round out the story, which concludes with an elegant final monologue for the leading lady that neatly puts all the artistic negotiation to rest.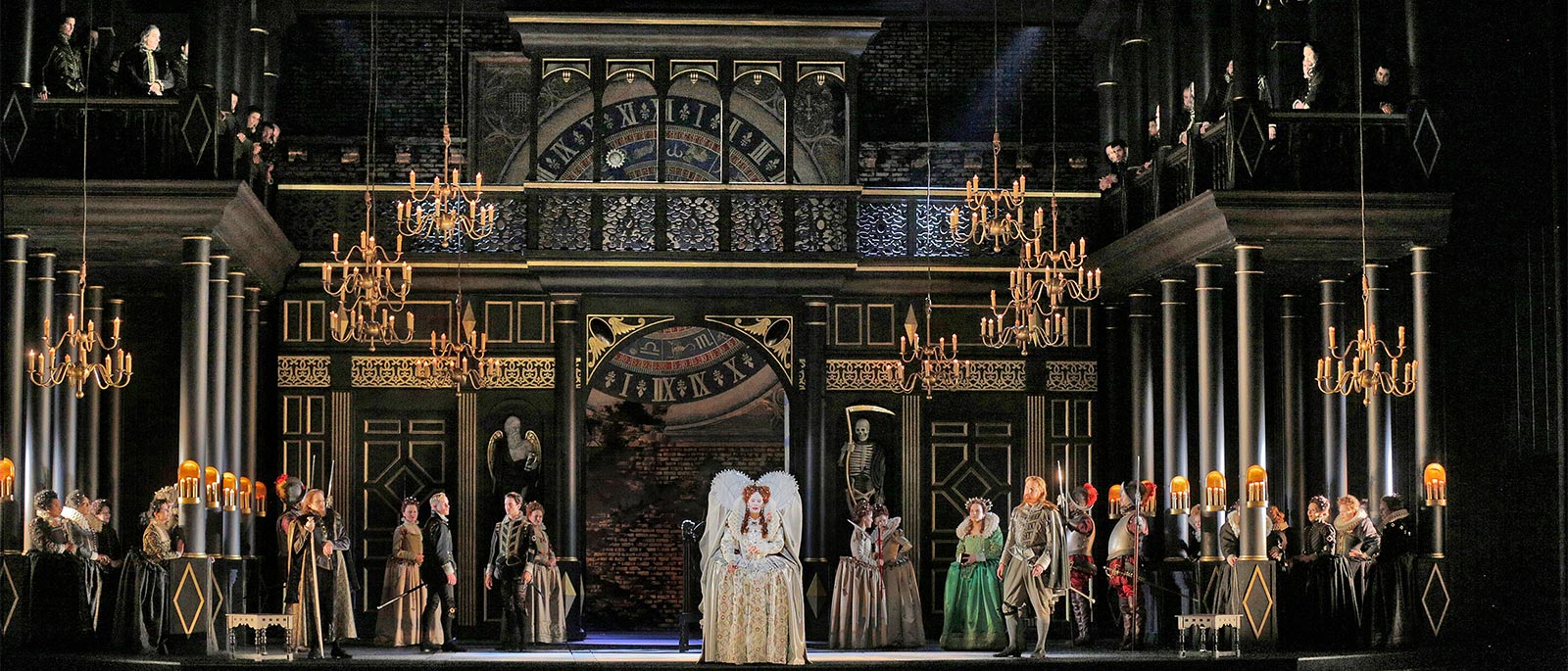 Wednesday, March 31
Donizetti's Roberto Devereux
In 2015–16, soprano Sondra Radvanovsky pulled off a rare feat: tackling all three of Donizetti's Tudor queens over the course of one season. The payoff was immense, as it gave operagoers a chance to experience the subtle trajectory of his character portraits—from the tragedy of circumstance facing the young Anne Boleyn to the touching inner turmoil of an aging Elizabeth I as she worked through her feelings for Robert Devereux, a much younger nobleman charged with treason, in the final opera of the trilogy.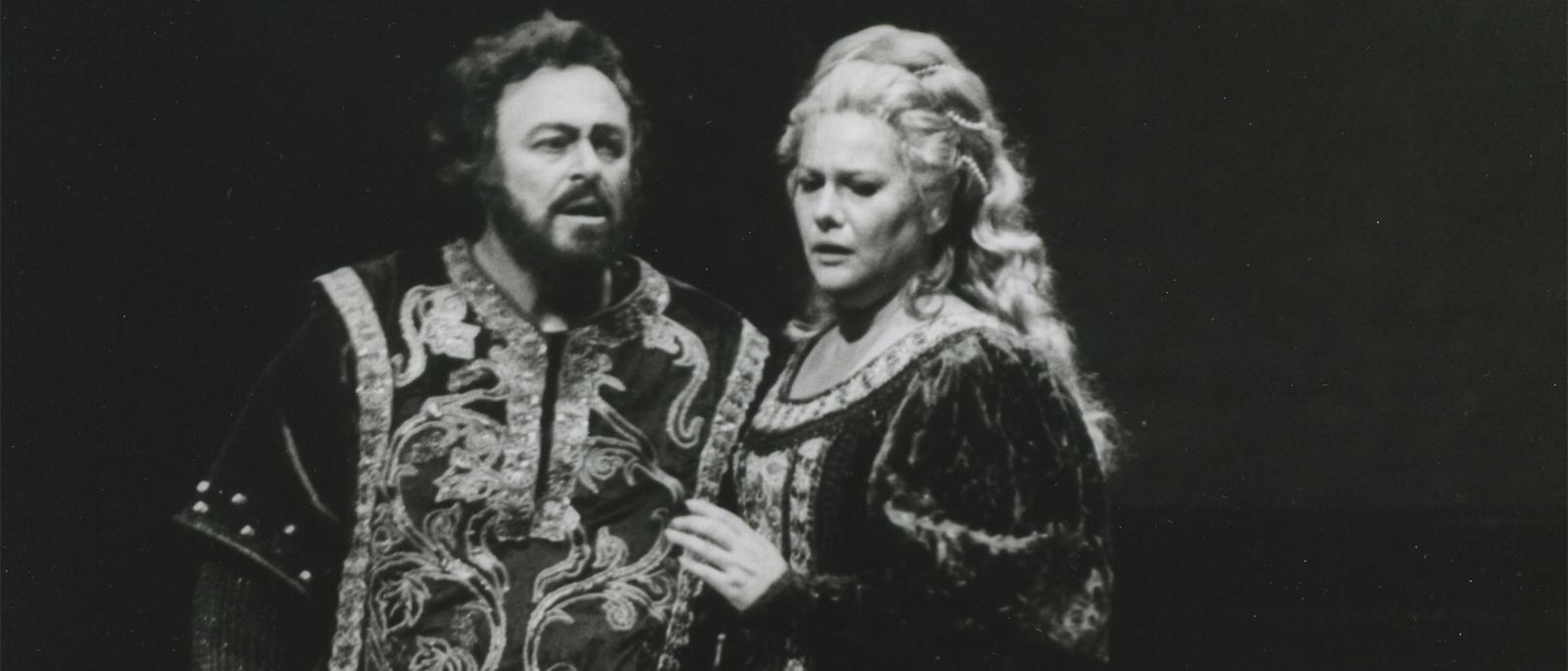 Thursday, April 1
Verdi's Il Trovatore
Verdi's turbulent tragedy of four characters caught in a web of family ties, politics, and love is a mainstay of the operatic repertory. The score is as melodic as it is energetic, with infectious tunes that are not easily forgotten. The vigorous music accompanies a dark and disturbing tale that revels in many of the most extreme expressions of Romanticism, including violent shifts in tone, unlikely coincidences, and characters who are impelled by raw emotion rather than cool logic. For anyone who truly immerses himself in its shadowy world, Il Trovatore provides an experience that is uniquely thrilling, even within the world of Romantic Italian opera.
Friday, April 2
Massenet's Werther
Goethe's 1774 novel about a lovesick poet's infatuation with a married woman took Europe by storm and inspired countless adaptations. Yet it is in the hands of Jules Massenet that this literary classic found its most sensuous and charged theatrical form. With soaring melodies, voluptuous orchestrations, and scenes that represent both the vastness of love and the cramped claustrophobia of the hero's mind, this opera is the very essence of a love story told through music.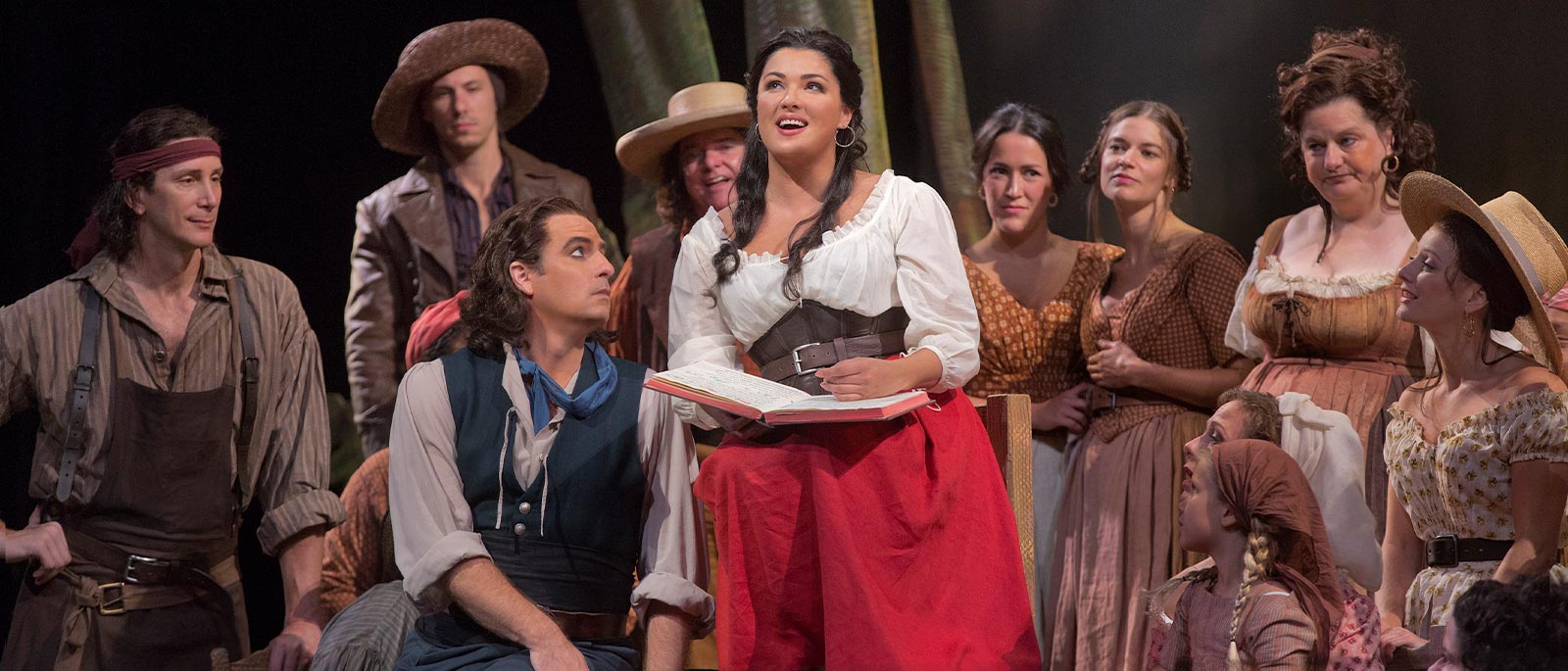 Saturday, April 3
Donizetti's L'Elisir d'Amore
As intoxicating as the cheap wine passed off by a traveling huckster as the potent love potion of the title, Donizetti's delightful comedy enchants the audience with slapstick humor and its charming lead couple: a hapless but big-hearted peasant and the clever, kind landowner he loves. It also doesn't hurt that the score is an endless parade of spectacular ensemble numbers and show-stopping arias—like the beloved "Una furtiva lagrima," one of opera's ultimate tenor showcases.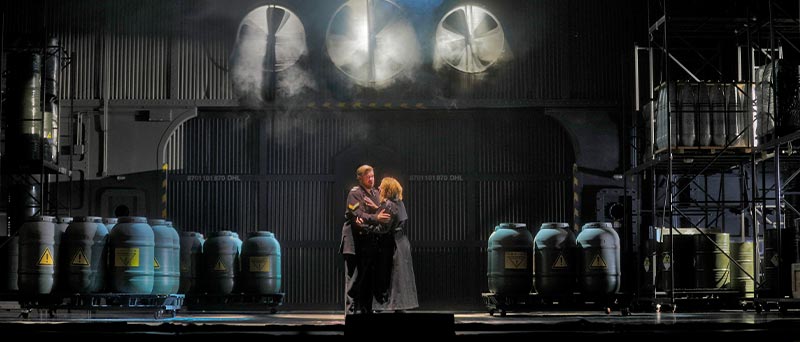 Sunday, April 4
Wagner's Tristan und Isolde
This searing masterwork is based on Arthurian legend and tells of an illicit romance between a Breton nobleman and the Irish princess betrothed to his uncle and king. The composer's larger-than-life sensibilities are on full display throughout the score: Along with intoxicating orchestral music that surges in tandem with the couple's burgeoning passion and a chord left symbolically unresolved until the last moments of the opera, the opera also features one of the repertory's most soaring and ecstatic final climaxes, as Isolde surrenders to a love so powerful that she transcends life itself.