Weekly Guide: March 22–28
From ancient Greece to steamy Seville to a ghoulish ship on the high seas, the next week of free Nightly Opera Streams draws from the annals of myth and legend. Explore the full lineup with this guide.
Monday, March 22
Gluck's Orfeo ed Euridice
The immortal Orpheus myth—something of an origin story for the power of music—has inspired numerous operas and other compositions, including this 1762 masterpiece by Christoph Willibald Gluck. A prime example of what has come to be known as "reform opera," Orfeo ed Euridice strips away the self-conscious virtuosity and labyrinthine plotlines common in earlier 18th-century opera, replacing them with musical and emotional directness intended to draw the audience more deeply into the drama.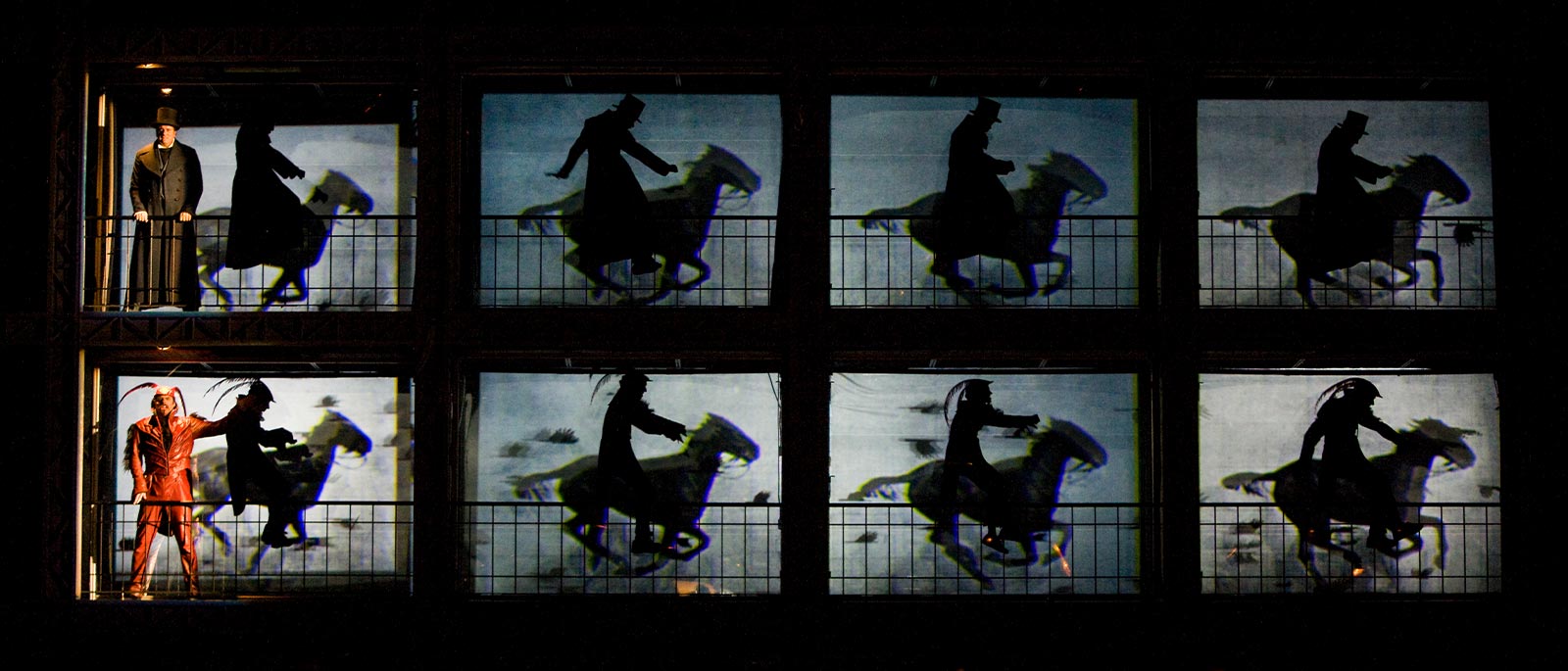 Tuesday, March 23
Berlioz's La Damnation de Faust
Berlioz's sweeping, symphonic adaptation of Goethe offers both rhapsodic and viscerally thrilling music as it recounts Faust's ruinous bargain with the devil Mephistopheles and his descent to the depths of hell. Calling for a huge orchestra, chorus, and children's chorus—in addition to highly taxing principal roles—the work is famously difficult to stage and is often performed in concert, making this full theatrical production a rare treat.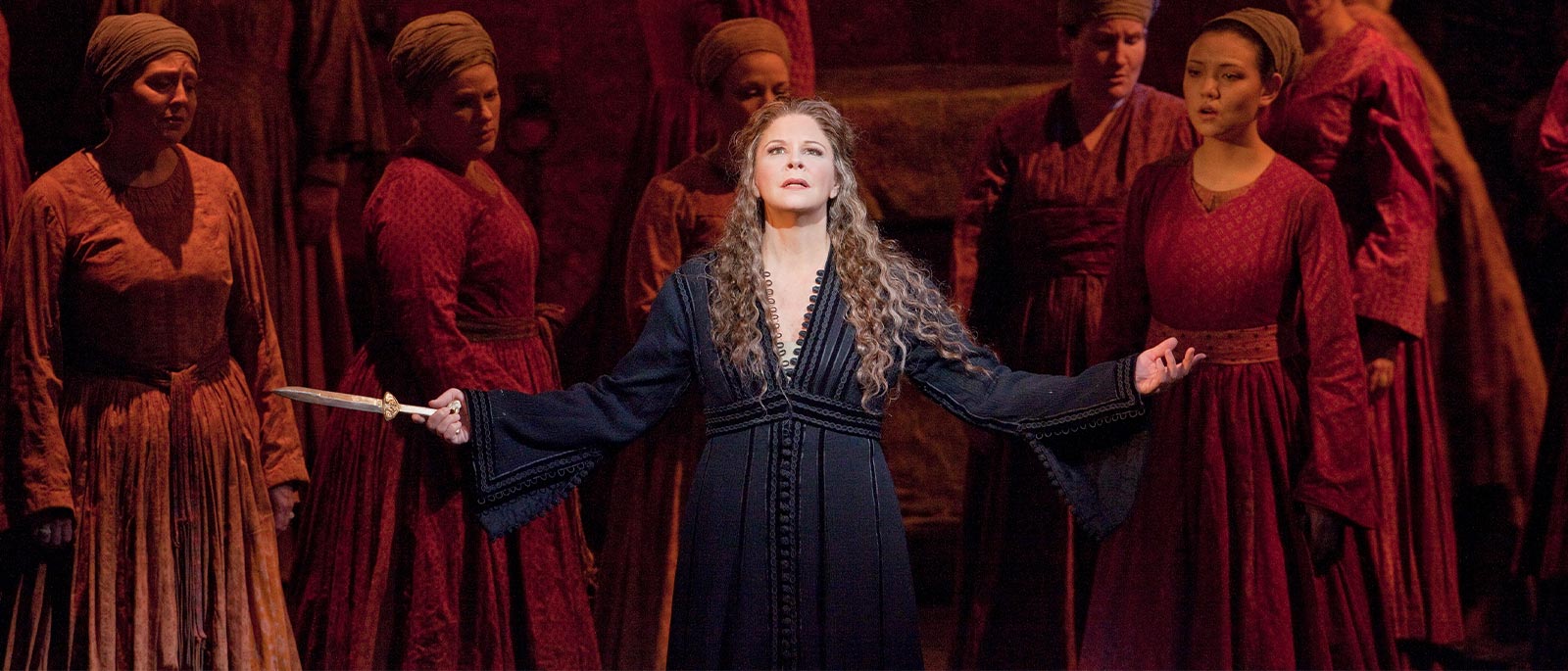 Wednesday, March 24
Gluck's Iphigénie en Tauride
One of the final works of Gluck's long and distinguished operatic career, Iphigénie en Tauride recounts an episode from Greek myth about Agamemnon's daughter Iphigenia and her time as a priestess of Diana in Tauris. The story revolves around her initially unknowing reunion with her brother Orestes, who has fled Mycenae after killing their mother Clytemnestra—and whom Iphigenia is ordered to sacrifice to her goddess. With his characteristic lyricism and directness, the composer provides an affecting musical setting for the family drama.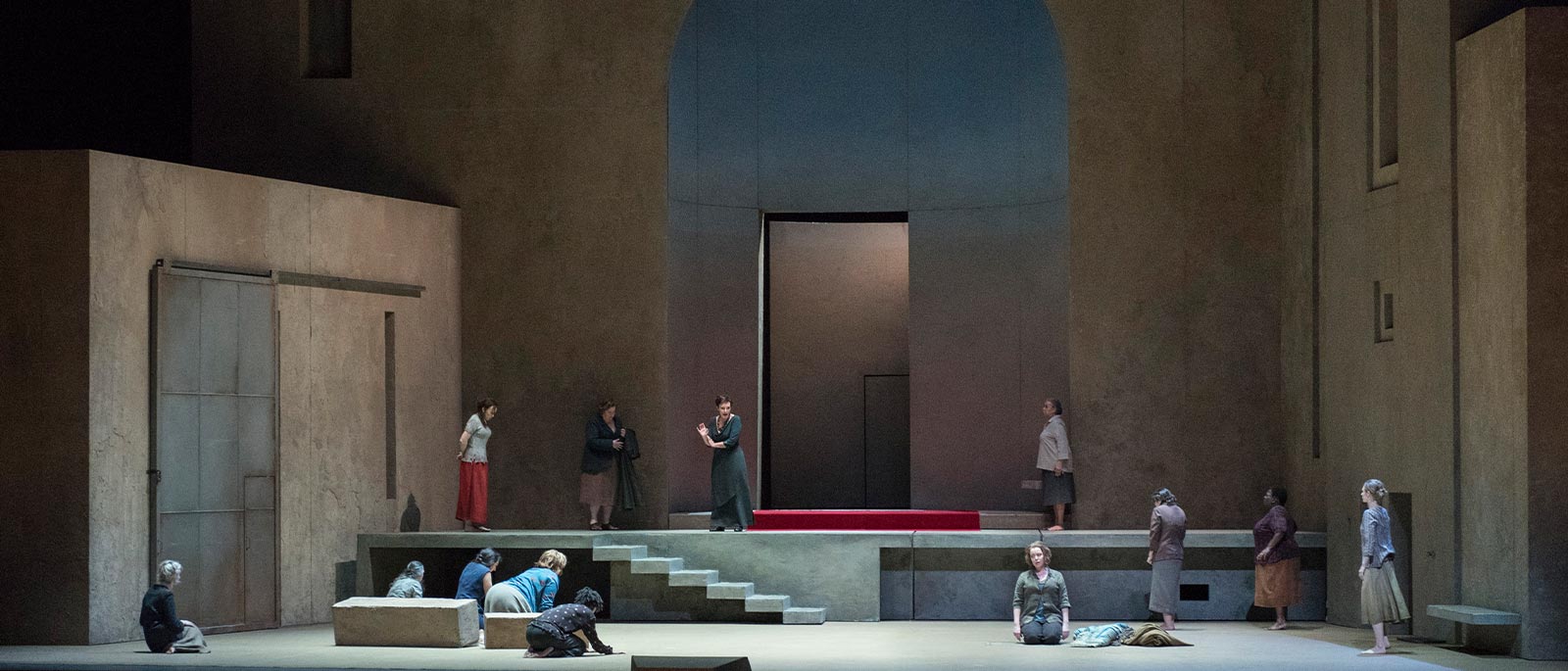 Thursday, March 25
Strauss's Elektra
In 1909, not five years after scandalizing the cultural intelligentsia with his lurid one-act opera Salome, the young Richard Strauss shocked them again with a darkly psychoanalytic take on the Sophocles play about an ancient Mycenaean princess's wish to avenge the assassination of her father, Agamemnon. Sparks fly throughout her confrontations with various members of her family, and the chilling score calls for singers capable of competing with the largest orchestra in the standard opera repertory.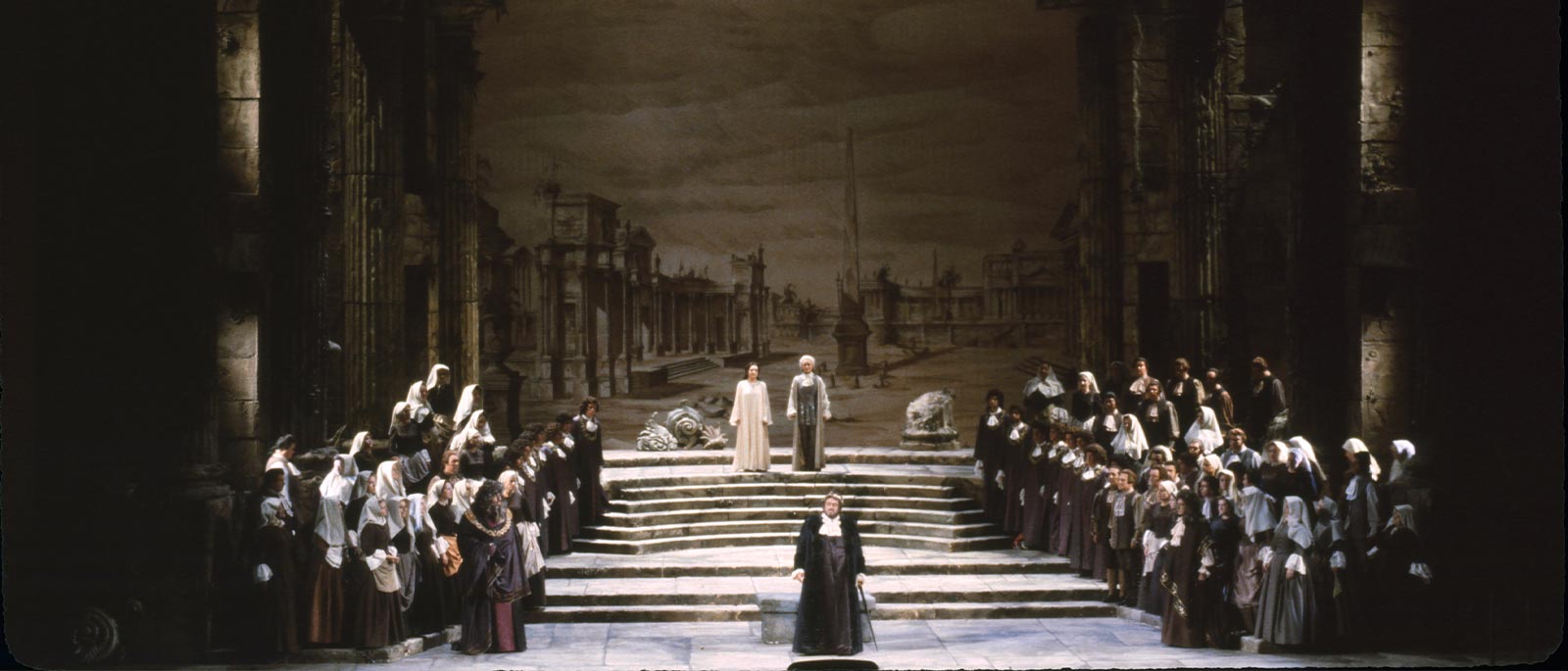 Friday, March 26
Mozart's Idomeneo
In this work, which made the young composer's name and started him on the path to immortality, Mozart took the then-dusty genre of opera seria—with its focus on acrobatic feats of singing and plots taken from Classical history or mythology—and gave it new life. Set in ancient Crete, Idomeneo follows the machinations of various members of the ruling family and two foreign princesses, and still delivers plenty of vocal pyrotechnics. But it's the addition of Mozart's unmistakable elegance and keen sense of characterization that turns the opera into a musical and dramatic tour de force.
Saturday, March 27
Mozart's Don Giovanni
Imbuing the familiar Don Juan tale with a captivating combination of comedy, seductiveness, danger, and damnation, Mozart created an enduring masterpiece that has been a cornerstone of the repertory since its 1787 premiere. The opera offers a rare opportunity for two low-voiced men to star alongside one another as the title cad and his faithful yet conflicted servant, Leporello, as well as three memorable female roles—multifaceted women who both suffer the Don's abuses. Yet for all his adversaries' plans to enact their revenge, only an otherworldly force from beyond the grave can put a stop to Giovanni's diabolical deeds.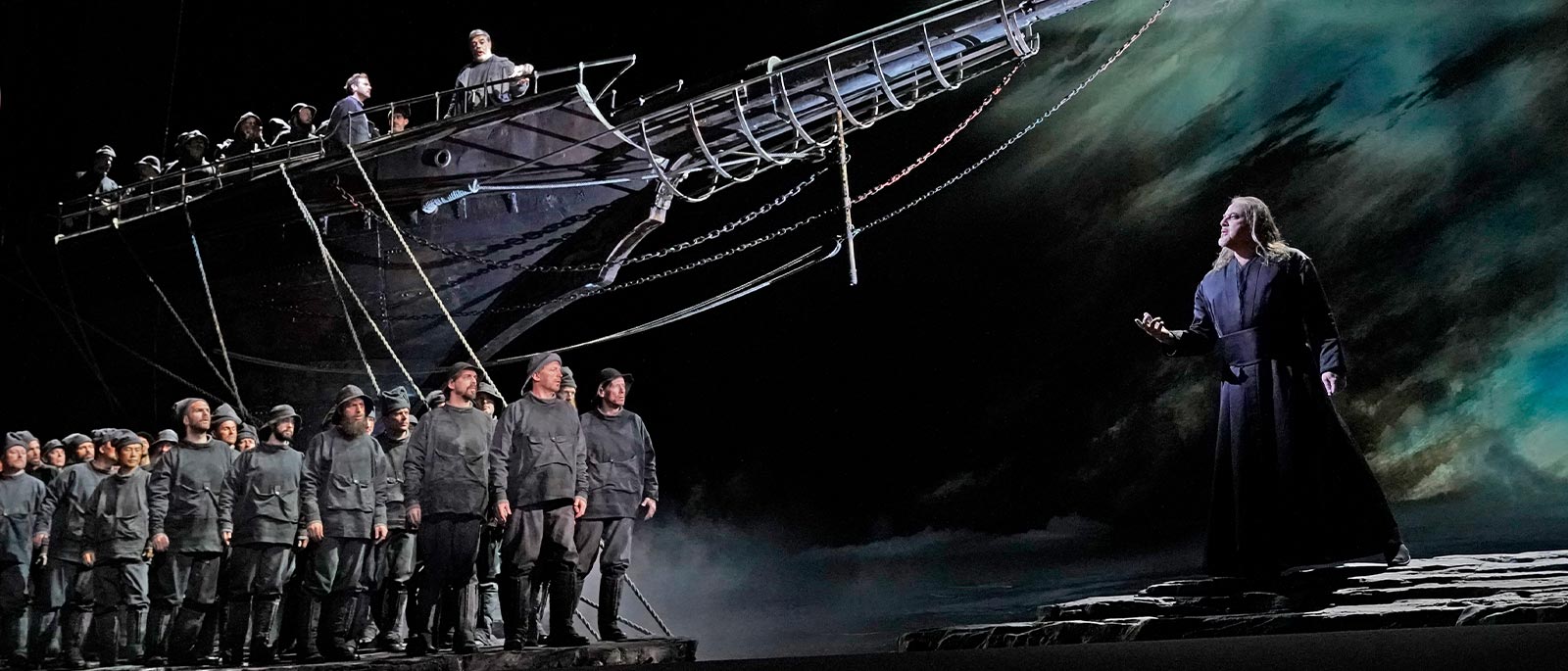 Sunday, March 28
Wagner's Der Fliegende Holländer
The earliest of Wagner's operatic creations to remain in the standard repertory, Der Fliegende Holländer marks the true beginning of the composer's remarkable career as an innovative and revolutionary artist. The score is an extraordinary combination of operatic lyricism, theatrical insight, and magnificent effects. And while many of the features of conventional opera can be found in this work, the way that Wagner integrates them into the fabric of the score clearly foreshadows his later technique of a continuous musical flow. The two lead roles also represent archetypes to which he would return in his later works: the otherworldly outsider and the woman who sacrifices herself for his salvation.