Weekly Guide: March 15–21
Enjoy a week of Nightly Opera Streams curated by viewers around the globe. The star-studded lineup features unforgettable performances by Anna Netrebko, Renée Fleming, Joyce DiDonato, Jonas Kaufmann, Dmitri Hvorostovsky, and many more audience favorites. Learn more with this guide.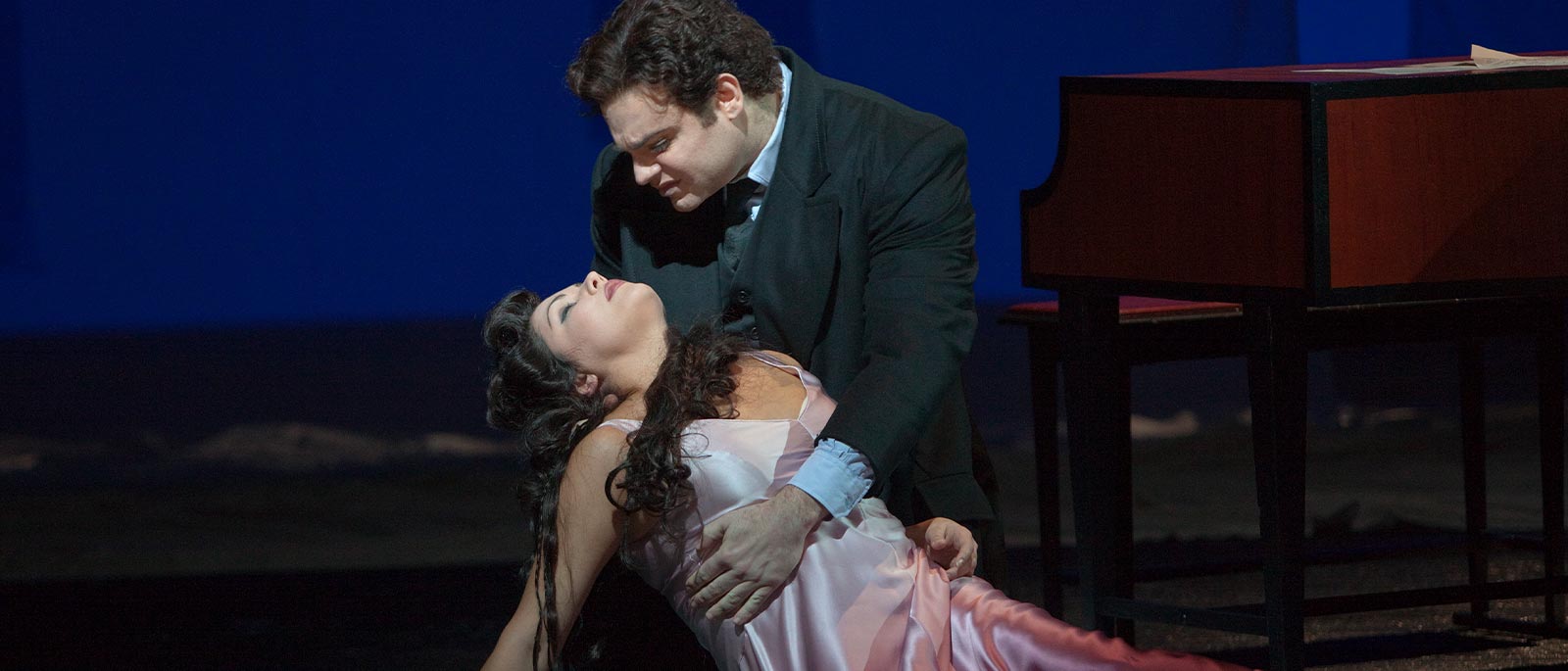 Monday, March 15
Offenbach's Les Contes d'Hoffmann
A triptych of operatic vignettes based on the stories of E. T. A. Hoffmann, Offenbach's late masterpiece about a poet's three great loves may seem a light, frilly fantasia on its surface (it was a hit at the Parisian Opéra-Comique when it premiered in 1881), but it reveals hidden depths as the night wears on. A ravishing trio of singers portray Hoffmann's beloveds—animatronic doll, diva, courtesan—with each showcasing alluringly different shades of the female voice.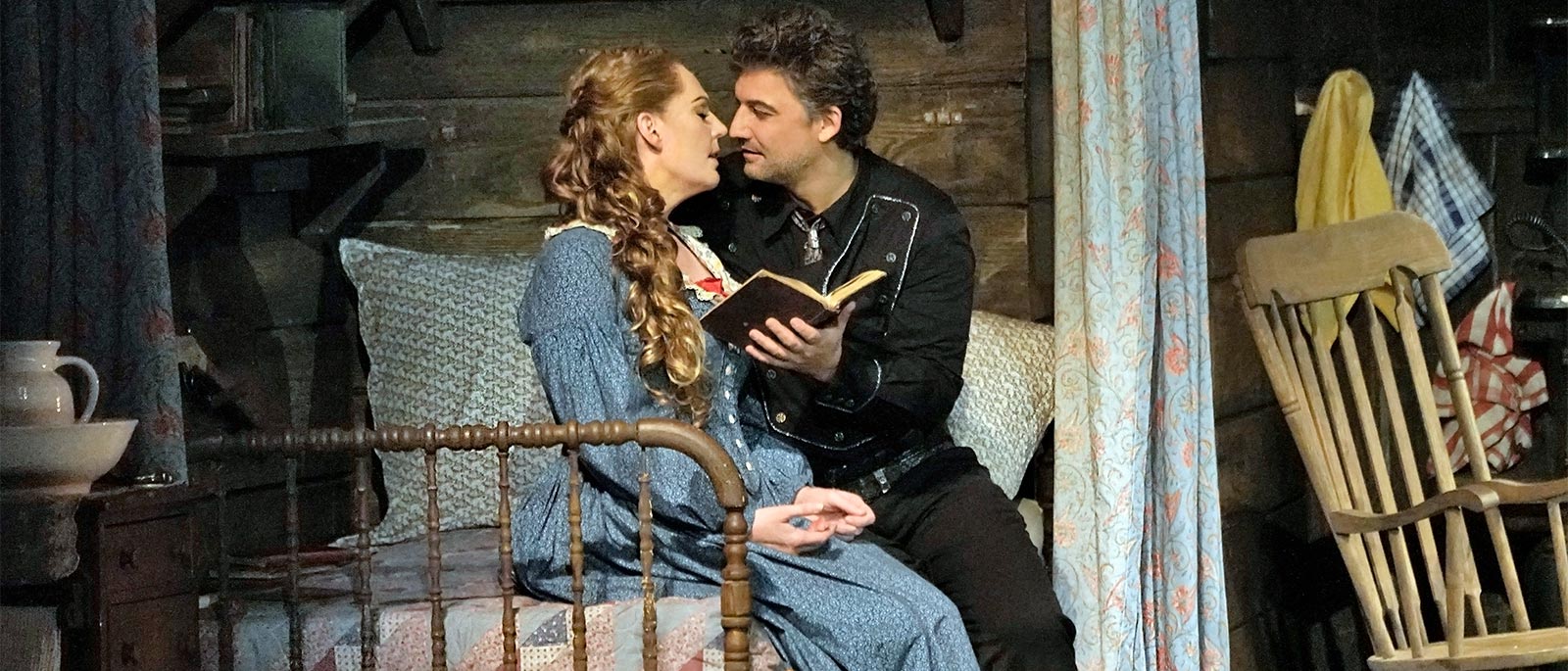 Tuesday, March 16
Puccini's La Fanciulla del West
Though less familiar than Puccini's greatest hits, this action-packed tribute to the American Wild West, which received its world premiere at the Met in 1910, is every bit as compelling. Its sweeping, evocative score deftly captures the feel of a Gold Rush–era mining camp—the perfect place for a sweet-talkin' bandit to fall for a gun-totin' bar owner with an enormous soprano voice and a heart of gold.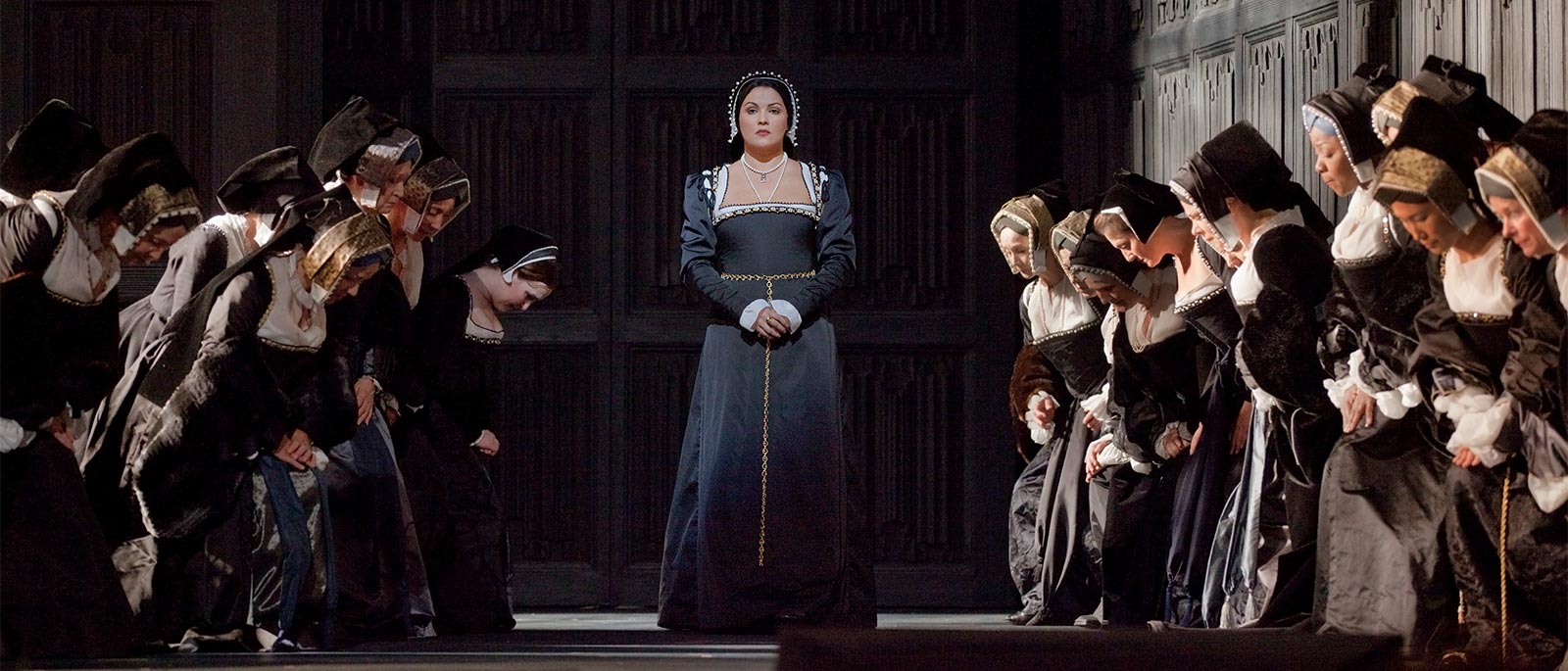 Wednesday, March 17
Donizetti's Anna Bolena
Donizetti crafted his three dazzling "queen" operas, a trilogy chronicling the courtly conspiracies of the 16th-century Tudor monarchs, over a seven-year burst of creativity. The three are rarely performed all in a row, or even in the same season, so taxing is the intricate vocal writing, although there have been a few notable and ambitious exceptions. The intrepid soprano who tackles the lengthy first installment about Anne Boleyn, second wife of the matrimonially prolific Henry VIII, joins a cast of infamous history-book characters revived for the operatic stage.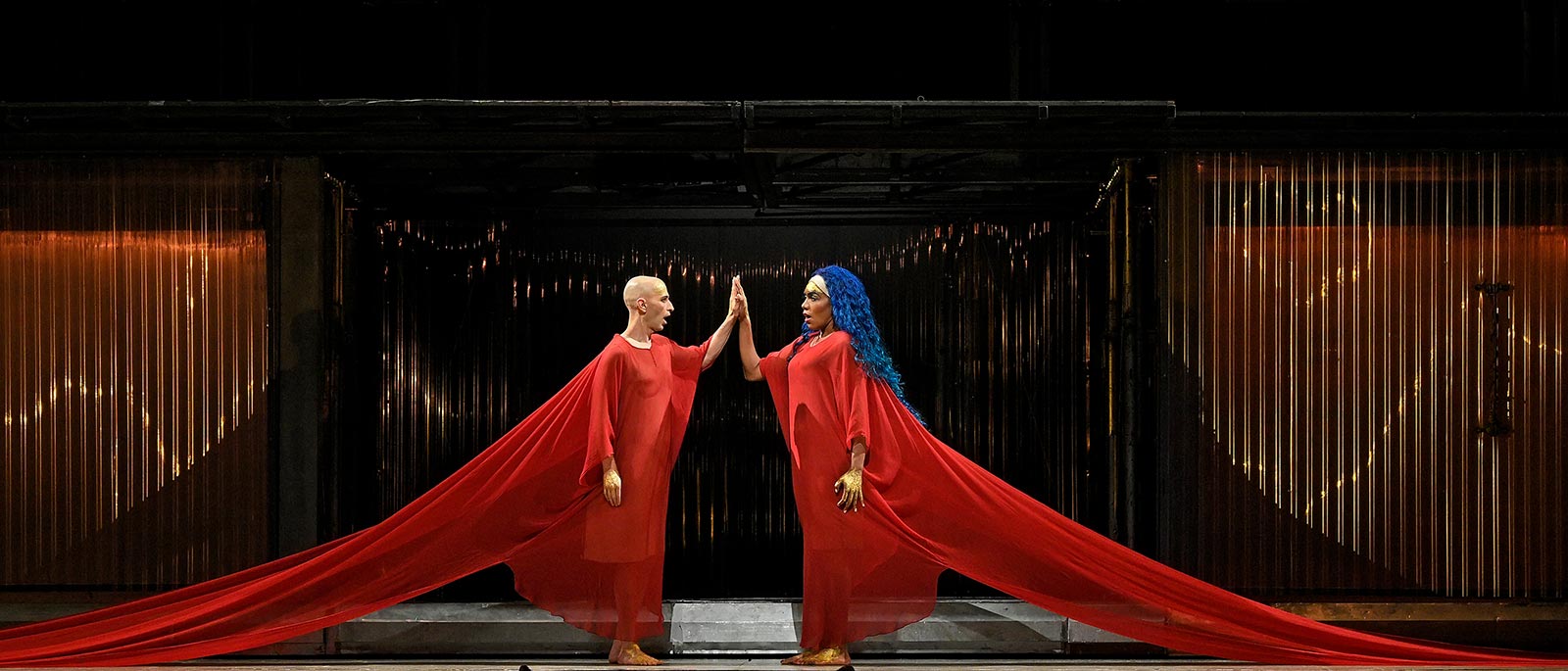 Thursday, March 18
Philip Glass's Akhnaten
Philip Glass's mesmerizing masterpiece of ancient Egypt—in an ingenious production by Phelim McDermott that incorporates a virtuosic troupe of jugglers and acrobats—is unlike anything else ever seen on the Met stage and proved a sold-out sensation in its company premiere during the 2019–20 season. A portrait of the revolutionary title pharaoh, whose attempt to convert his society to the monotheistic worship of the sun leads to his overthrow, Glass's opera takes a ritualistic approach to depicting the events, hypnotizing the listener with its repetitive yet immersive music.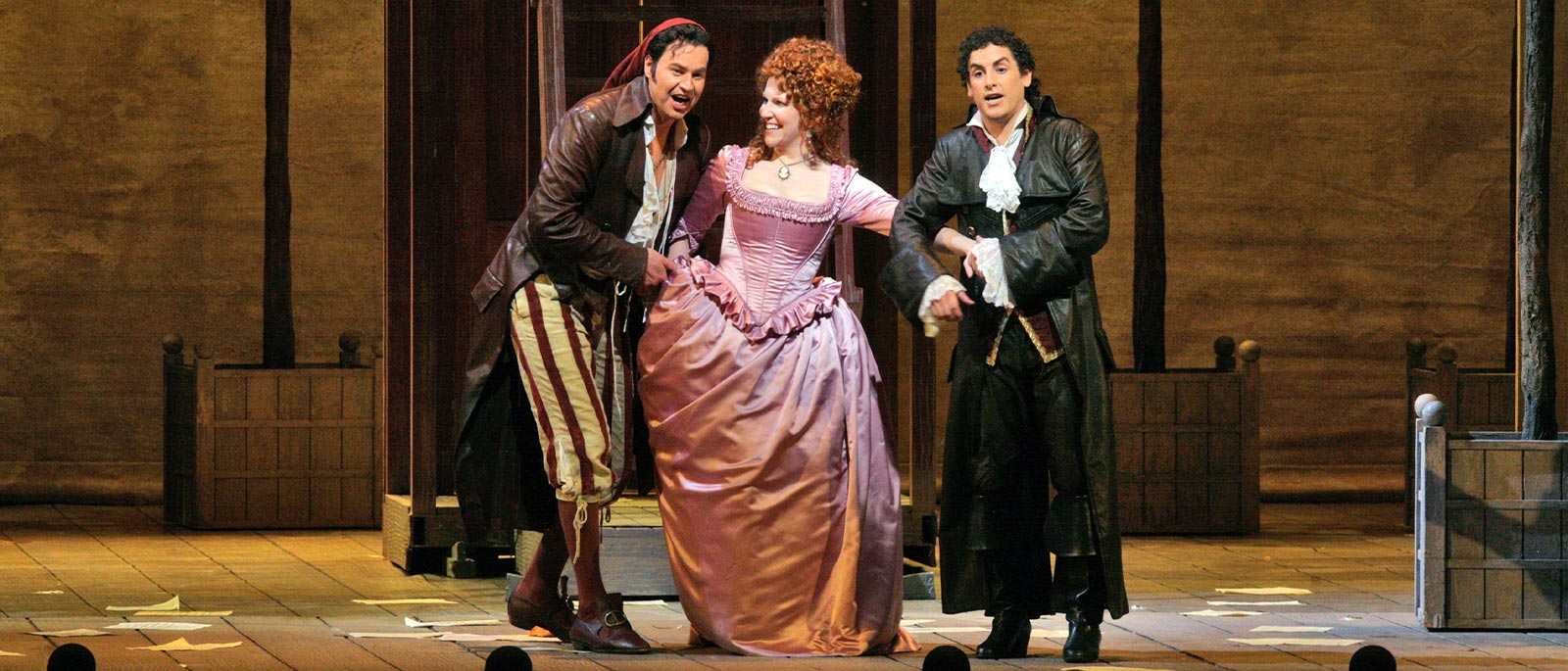 Friday, March 19
Rossini's Il Barbiere di Siviglia
One of opera's most beloved comedies, Rossini's irreverent farce about a feisty young noblewoman with a mind of her own has delighted operagoers for more than two centuries. Its setting—rustic Seville—and zany storyline call for a cast of ace performers with dazzling stage presence, sizzling comic timing, and vocal agility to spare, making this the perfect playground for virtuoso singers as well as an ideal viewing experience for audiences of all ages.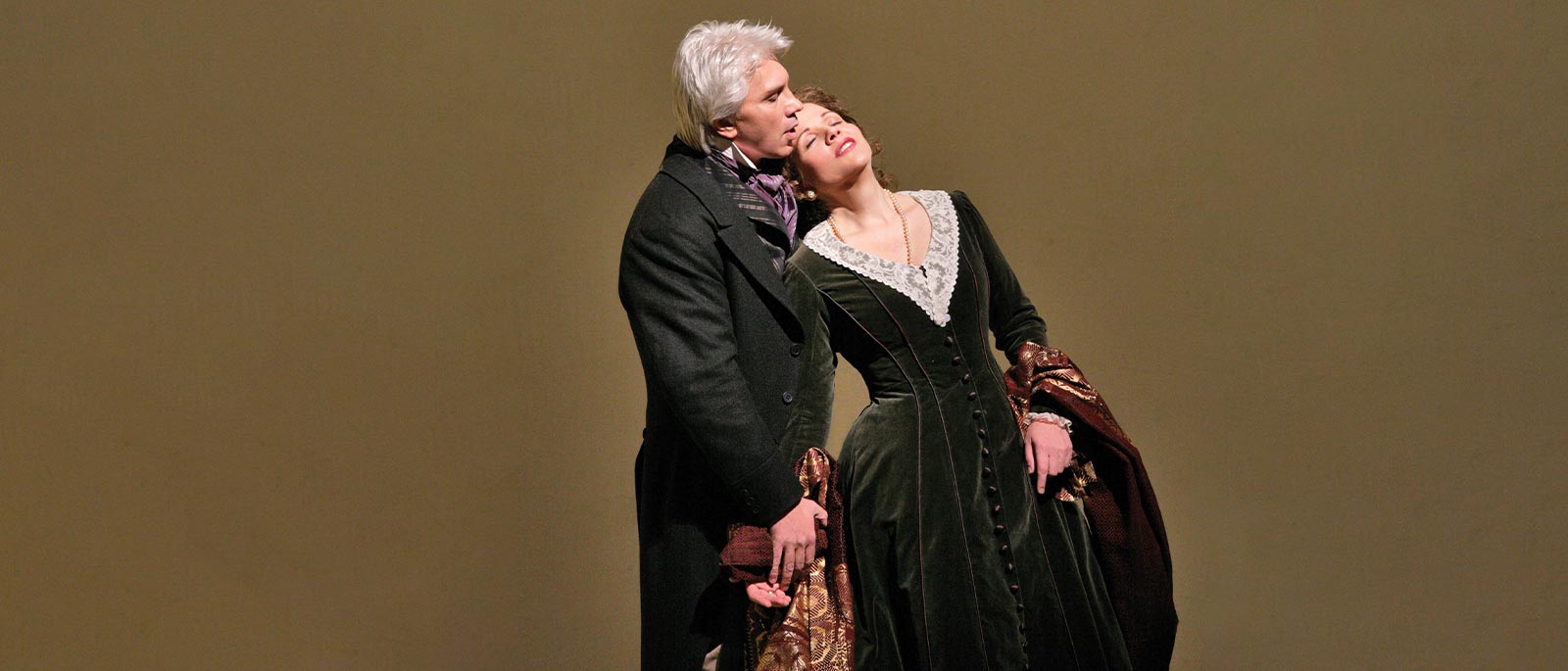 Saturday, March 20
Tchaikovsky's Eugene Onegin
Tchaikovsky's masterpiece exemplifies the dramatic sweep, complex characterization, and insight into human nature that define great Russian literature and music. The story comes from Pushkin and provides one of opera's most compelling heroines: Tatiana, an intelligent but naive adolescent girl who is first rejected by an older, more worldly man, then blossoms into an elegant, rich, aristocratic woman and returns the favor when the two meet again. The score is a chiaroscuro tour-de-force, sensitively capturing the many shades of the characters' turbulent, conflicted emotions.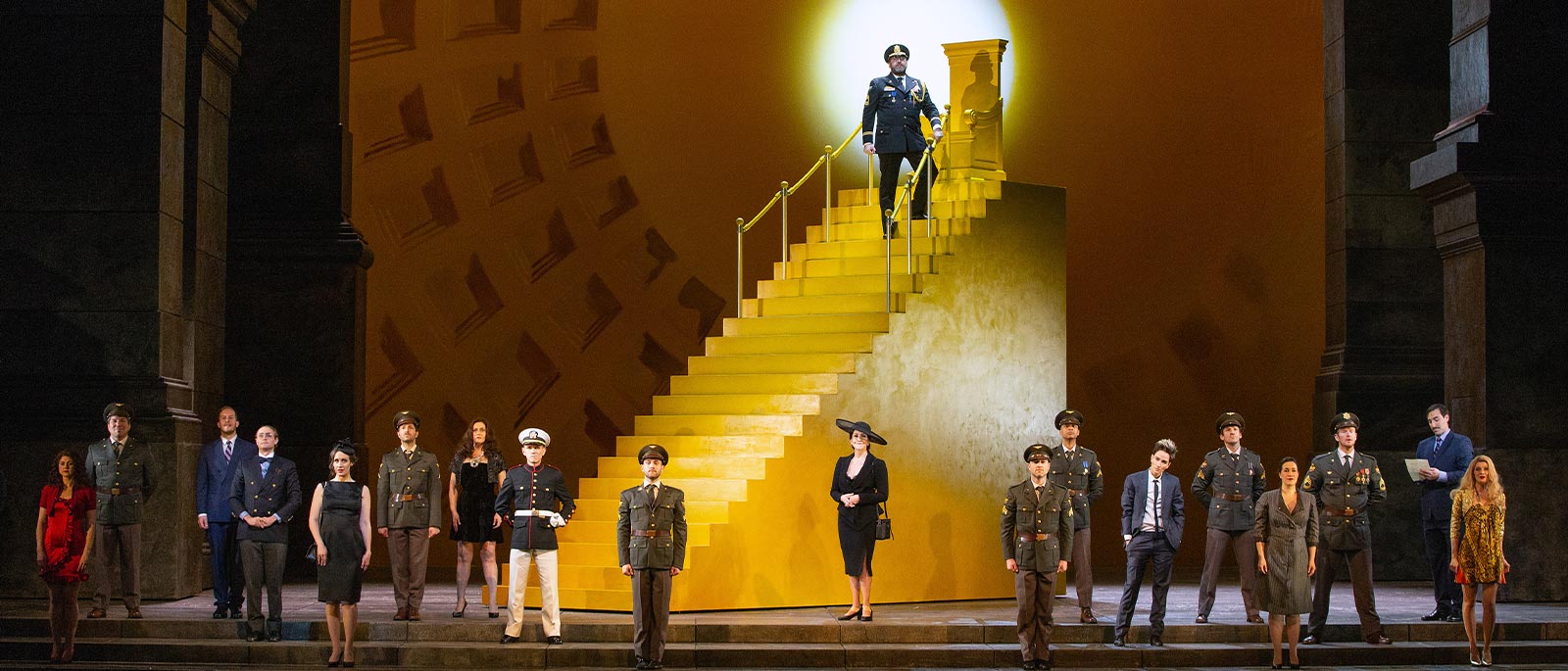 Sunday, March 21
Handel's Agrippina
Handel's breakout opera masterpiece, Agrippina offers a wryly satirical look at the political maneuverings and personal entanglements of the Roman emperor Claudius, his cadre of advisers and hangers-on, and his cunning wife, Agrippina. During the 2019–20 season, the Baroque black comedy had its long-awaited Met premiere in a new production by Sir David McVicar that updated the action to the present age.