Weekly Guide: March 8–14
Hot-blooded passions and fiery face-offs abound with the next week of Nightly Opera Streams. Enjoy an exhilarating lineup of Italian operatic dramas—including never-before-streamed performances of Giordano's Fedora and Andrea Chénier. Explore all seven operas with this guide.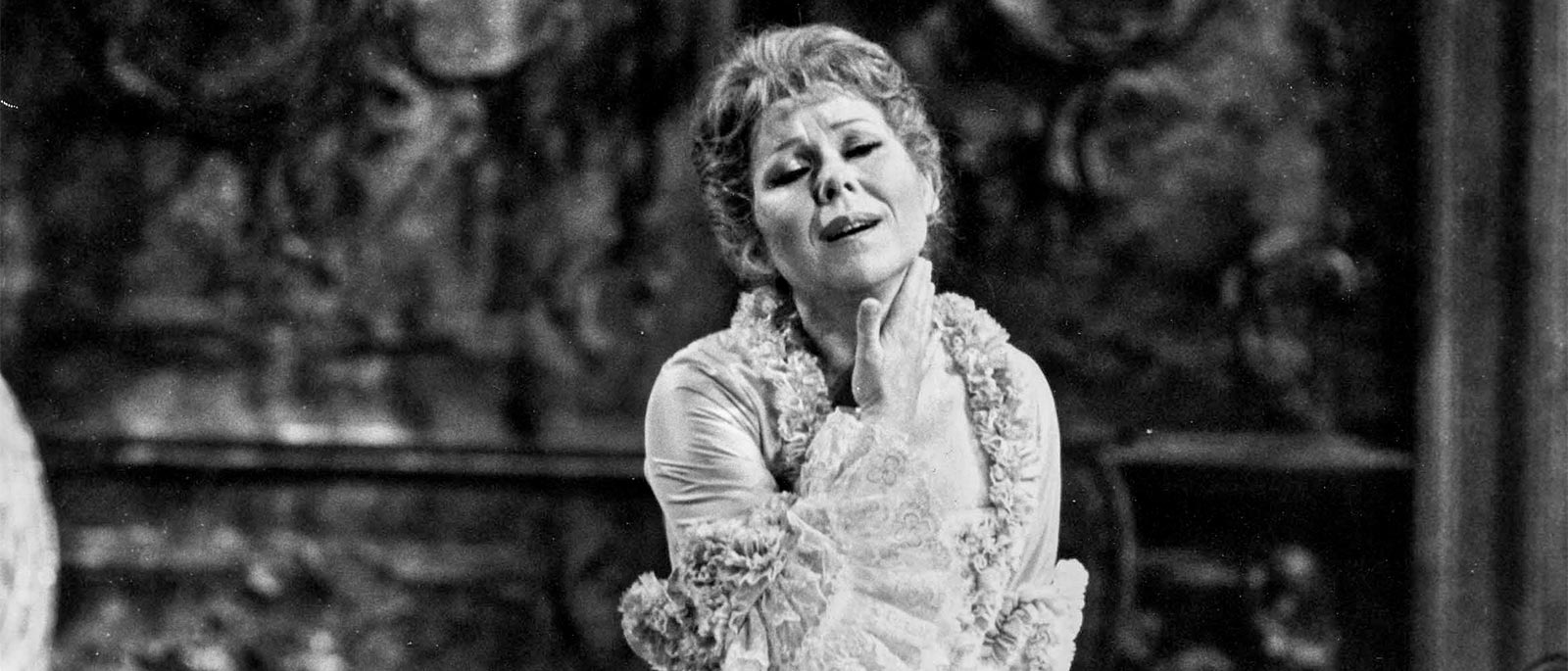 Monday, March 8
Puccini's Manon Lescaut
When he set out to write a new opera based on the same irresistible heroine that inspired Massenet's popular Manon, the young Puccini was undaunted by the risk of provoking comparisons. And in his take on the alluring young country girl who becomes the toast of Paris before suffering a swift fall and ignominious end, the composer came through with a masterpiece equal to Massenet's, trading his French counterpart's urbane elegance for overwhelming emotionality. Taking on the demanding title role in this 1980 telecast is the great Italian soprano Renata Scotto, who gives a devastating portrayal commensurate with her status as one of the great divas of the 20th century.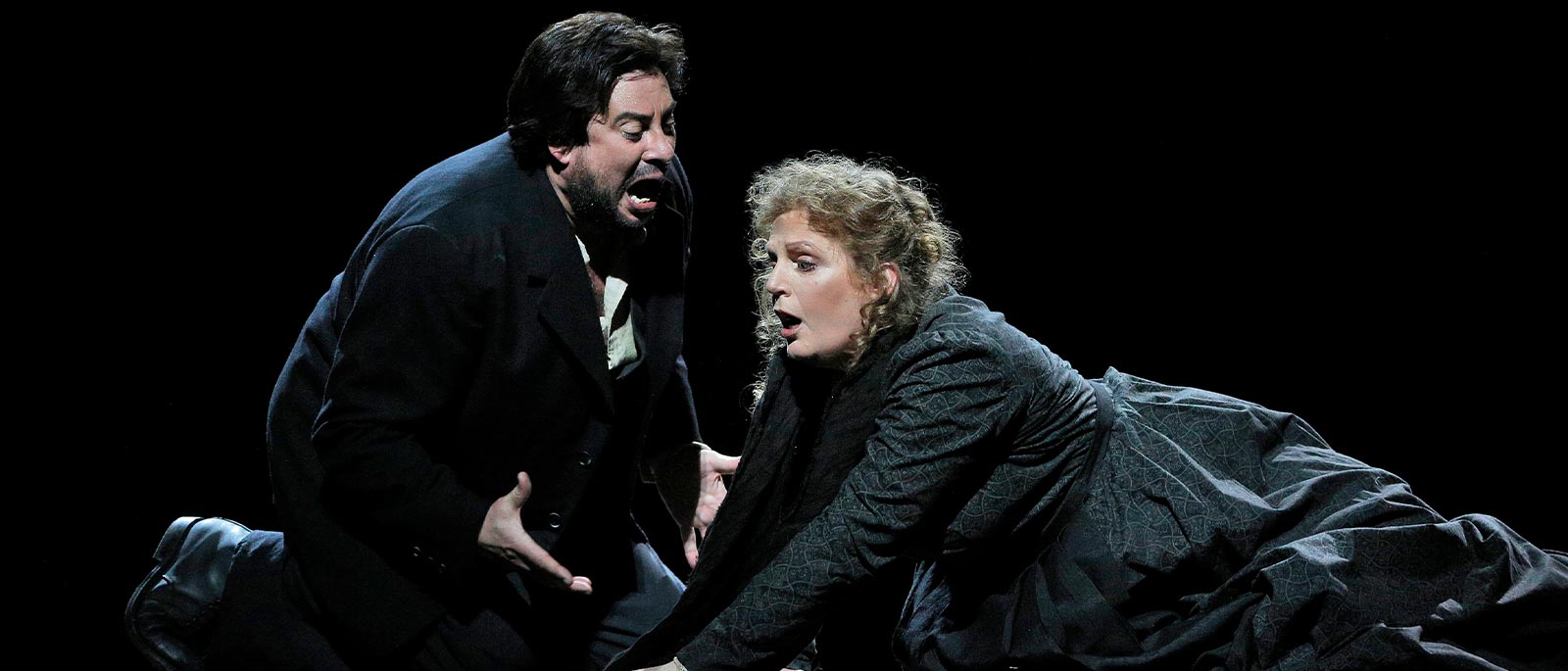 Tuesday, March 9
Mascagni's Cavalleria Rusticana and Leoncavallo's Pagliacci
Equally scandalous when they premiered separately in the late 19th century, these two short operas, often presented as a double bill, show just how searing and soapy opera can be. In Mascagni's Cavalleria Rusticana, a lay-about villager leaves the girl he's impregnated for another man's wife. And in Pagliacci, a tortured clown plots against his beautiful young wife, whom he suspects of carrying on with a younger man. Neither ending is happy; each is exquisite.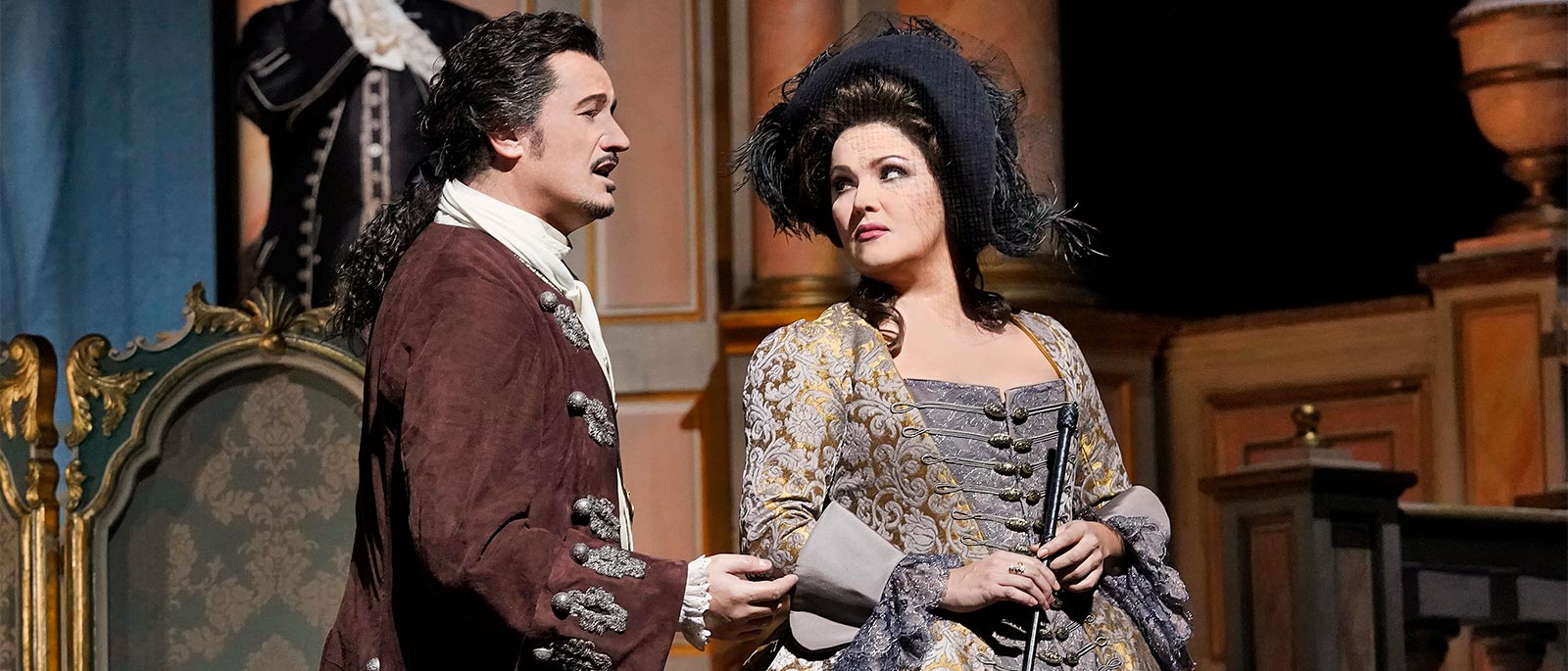 Wednesday, March 10
Cilea's Adriana Lecouvreur
Grand opera at its most deliciously over-the-top, Cilea's diva showcase concerns an 18th-century Parisian stage actress who falls headlong for the impecunious Count of Saxony and is consequently poisoned by a bouquet of faded violets sent by her romantic rival, the scheming Princess of Bouillon. The melodrama unfolds against the composer's most beguiling and passionate score, which fits into the heightened, emotionally turbocharged tradition of verismo.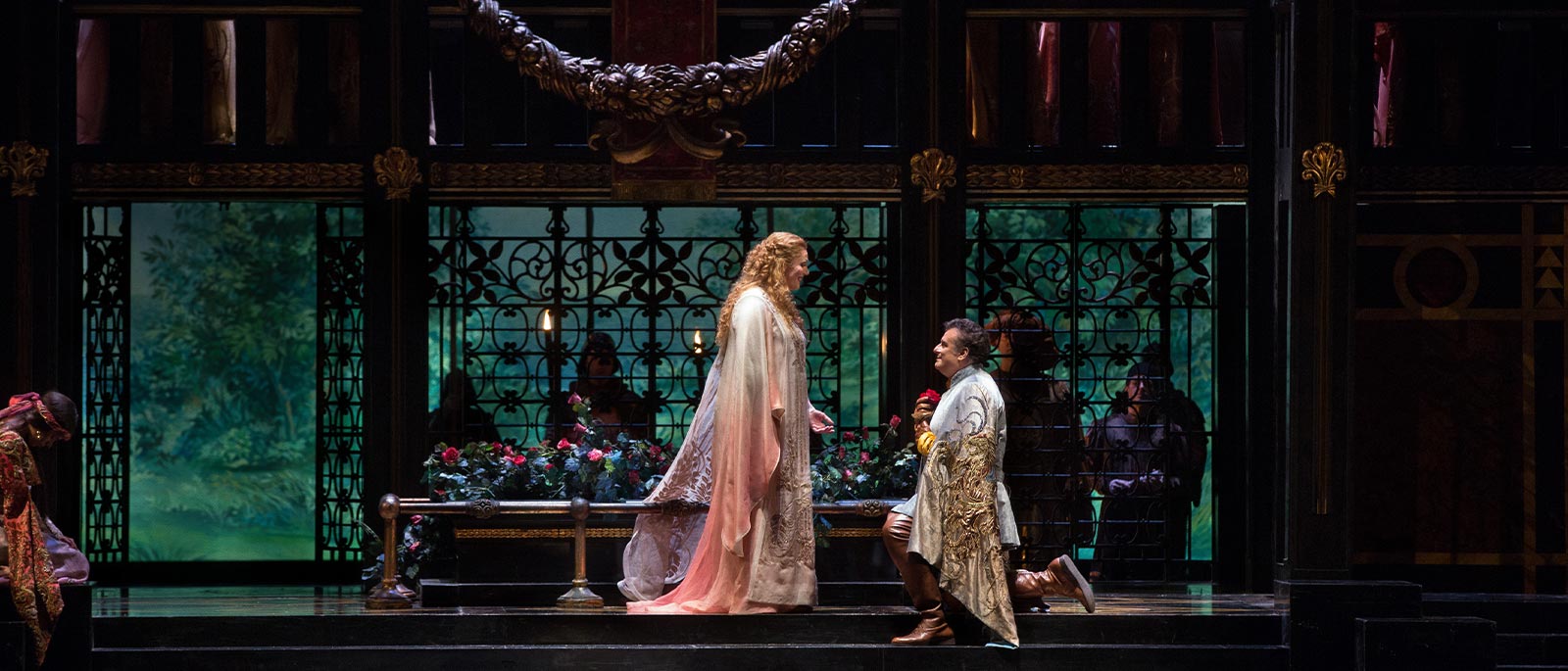 Thursday, March 11
Zandonai's Francesca da Rimini
The music of early–20th-century Italian composer Francesco Zandonai has largely been forgotten—with the exception of this expansive 1914 opera based on an episode from Dante's Inferno. The melodramatic plot concerns an affair between the title character and the handsome brother of a cruel and disfigured warlord, to whom she is betrothed. Their dalliance leads to the predictable violent and tragic end, but not before Zandonai makes his case for increased recognition with a surfeit of sumptuous, luxuriously orchestrated music.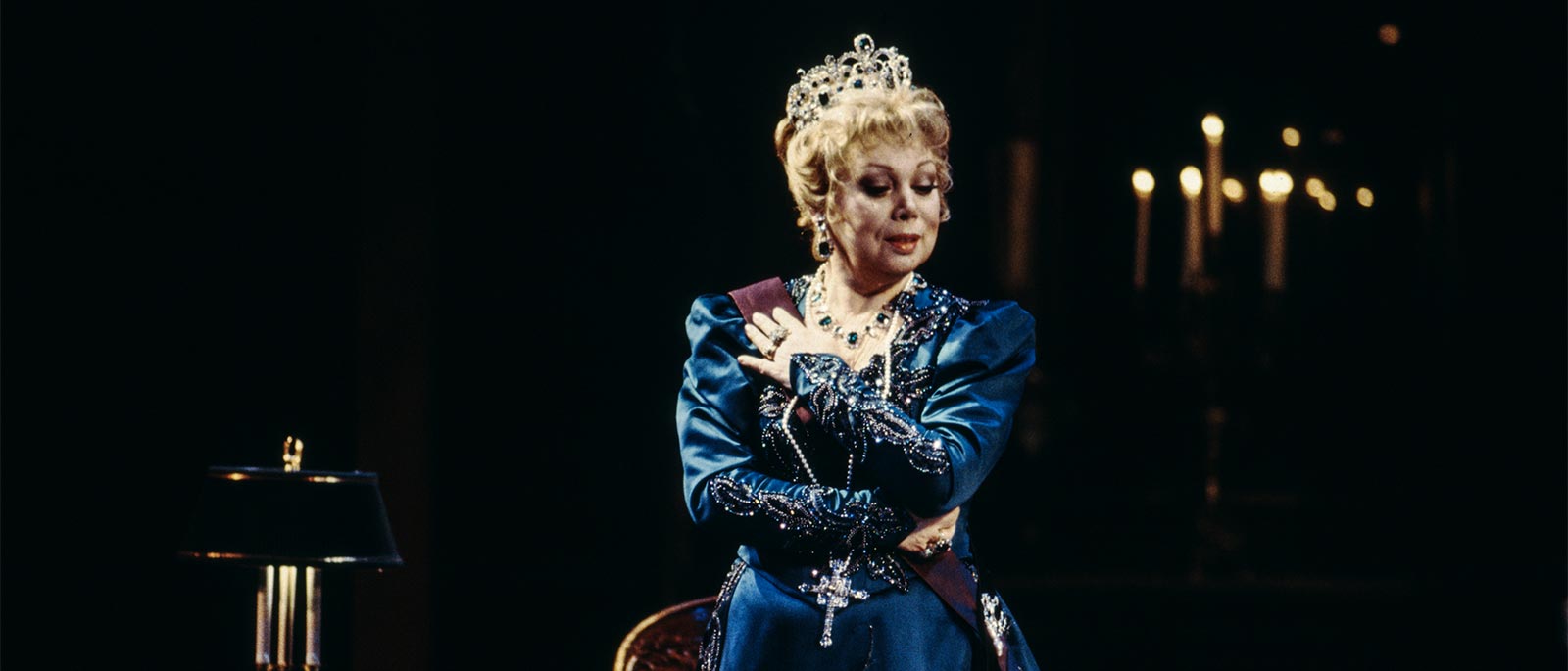 Friday, March 12
Giordano's Fedora
After seeing legendary actress Sarah Bernhardt take on the title role in the play Fédora by Victorien Sardou—whose La Tosca also inspired Puccini to compose his own melodramatic masterpiece—Umberto Giordano was set on adapting the work for the operatic stage. The result, which premiered at Milan's Teatro Lirico in 1898, has all the hallmarks of a great verismo tragedy: In it, a Russian princess vows to revenge the murder of her betrothed, only to fall desperately in love with the man that killed him. It is a tale packed with the kind of oversized emotions, fraught encounters, and unexpected plot twists that translate so well into grand vocal outpourings—such as the tenor's Act II aria, "Amor ti vieta," which has achieved great popularity well beyond the opera house. Starring in the title role in this 1997 telecast, legendary Italian soprano Mirella Freni appears in her final fully staged Met performances, in a sumptuous production that also features a special appearance by pianist Jean-Yves Thibaudet.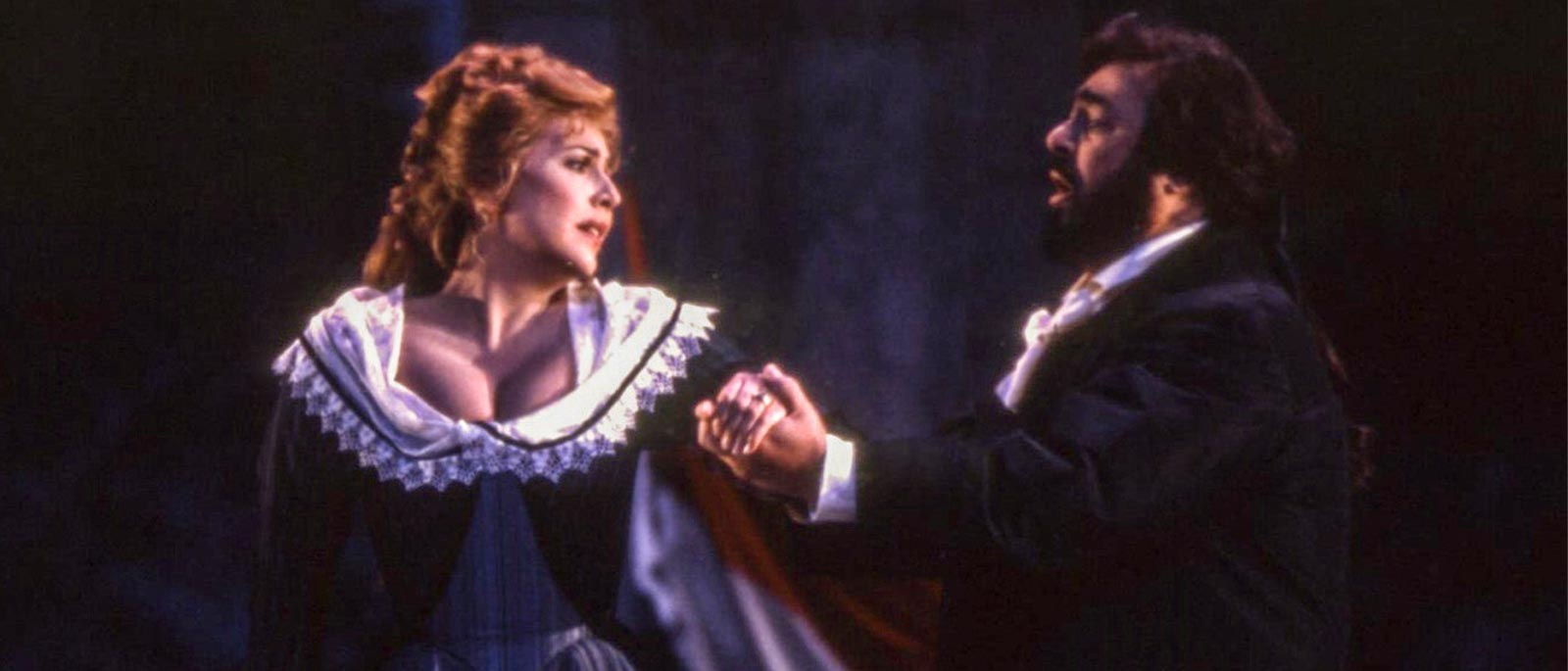 Saturday, March 13
Giordano's Andrea Chénier
Based on the real-life André Chénier, Giordano's searing tragedy opera blends verismo's focus on the raw emotions of everyday people with the spectacle of historical grand opera. The sweeping drama depicts a high-minded poet who falls victim to the French Revolution at the same time as he falls in love with the aristocratic (and also doomed) Maddalena de Coigny. The opera's marriage of sound and text is exemplary; the libretto presents gripping situations in sharp, pithy poetry whose very sound can impress even listeners who don't understand a word of Italian. More than anything, Andrea Chénier relies on engrossing performances from its lead performers for success, and in this 1996 telecast, Luciano Pavarotti and Maria Guleghina do not disappoint.
Sunday, March 14
Puccini's Tosca
In his gripping potboiler, Puccini stirs together some of humanity's strongest motivating forces—love and loyalty, fear and cruelty—to create an operatic thriller that sinks its teeth into the listener with the opening chords and never lets go. Taking place in Rome in 1800, the story concerns a fiery yet devoted diva, the painter/revolutionary that she loves, and a sadistic police chief determined to crush political rebellion and claim Tosca for himself. All three are among opera's most indelible characters.