Weekly Guide: March 1–7
During the first week of Women's History Month, we honor some of the groundbreaking American artists who have made remarkable contributions to the art form—on and off the stage. Enjoy a star-studded lineup of performances by Beverly Sills, Leontyne Price, Renée Fleming, Patricia Racette, and more. Learn more about all seven Nightly Opera Streams with this guide.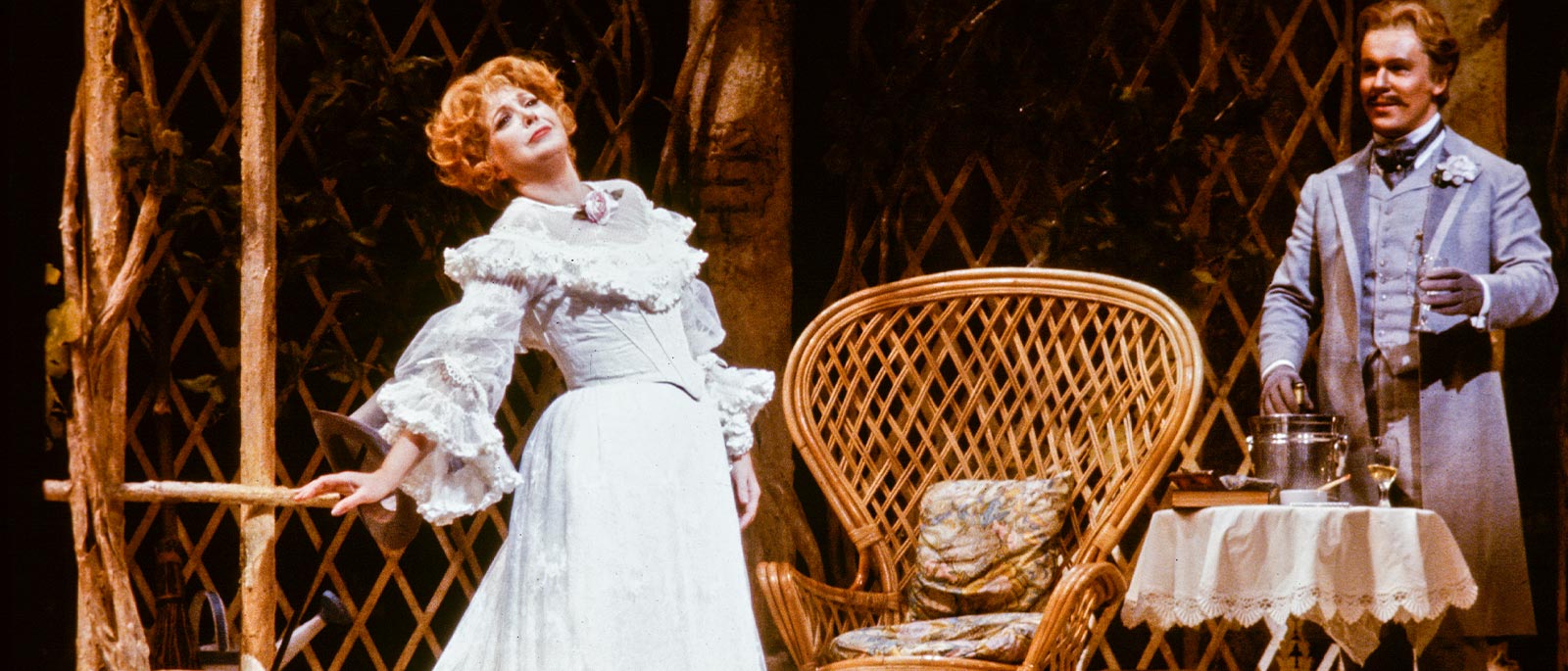 Monday, March 1
Donizetti's Don Pasquale
Donizetti's uproarious yet sophisticated comedy pits a clever young widow against a crusty old bachelor, who is no match for her wiles. John Dexter's lavish production was created as a parting gift for the beloved American soprano Beverly Sills, who bid farewell to the Met in 1979 as Norina, a perfect showcase for her infectious stage energy and spectacular musical gifts, and the only one of her roles with the company to be preserved as a telecast. After retiring from the stage, Sills continued to make a major impact on the arts community, holding administrative positions at such organizations as New York City Opera, Lincoln Center for the Performing Arts, and the Met.
Tuesday, March 2
Verdi's Falstaff
Verdi finished his sublime final opera when he was almost 80 years old, capping a fruitful career with a bawdy adaptation of scenes from Shakespeare's The Merry Wives of Windsor and Henry IV. His raucous operatic farce charts a knight's gold-digging efforts to seduce two married women, leading to belly-flopping failure on both counts. The score, meanwhile, is a complete tour de force, demonstrating the old master's still-youthful panache, as well as his profound insight into human nature. In this delightful 1992 telecast, American mezzo-soprano Marilyn Horne—a leader in the bel canto revival of the 1960s and 70s, and one of today's leading mentors of young singers—stars as Mistress Quickly.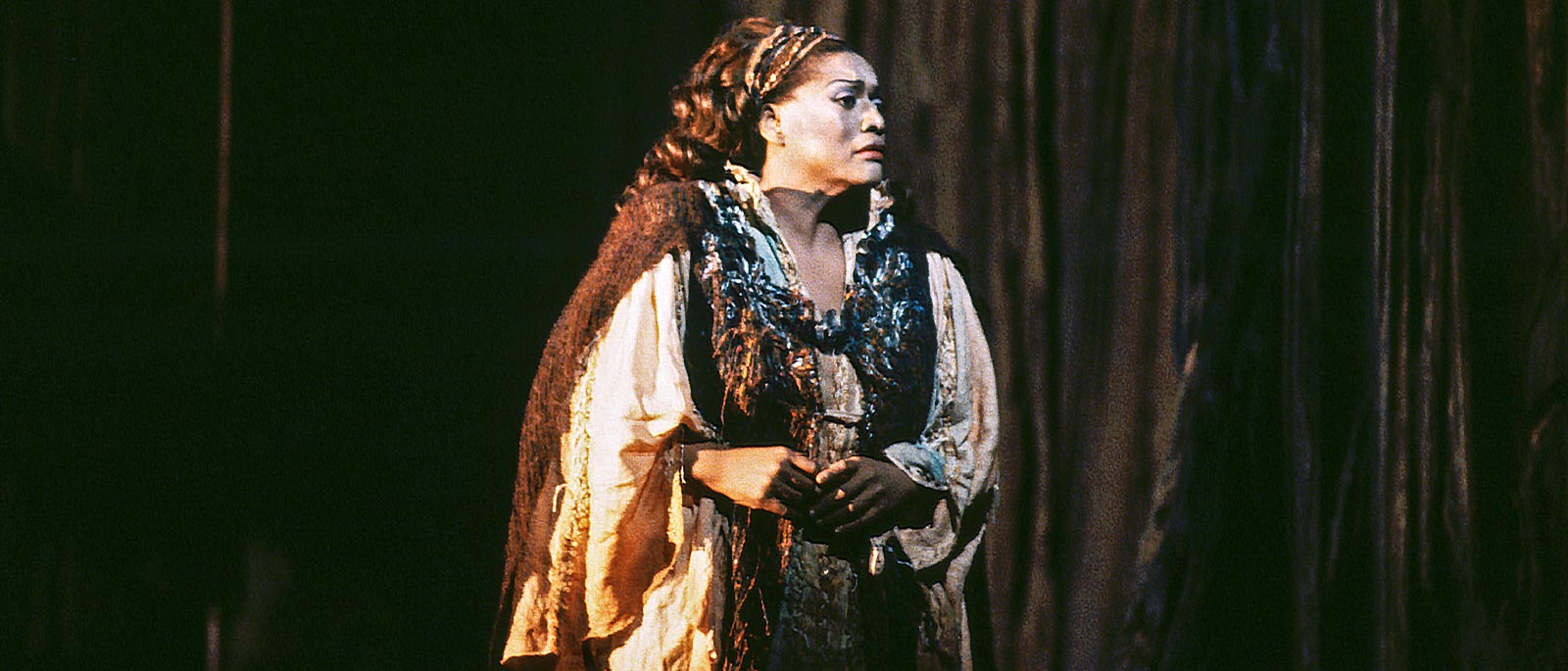 Wednesday, March 3
Wagner's Die Walküre
The second installment of the Ring cycle, Die Walküre is the most popular and most self-contained episode in the epic tetralogy. It combines the mythical machinations of gods and demigods with the deeply human love story of the brave hero Siegmund and the dignified Sieglinde (portrayed here by Jessye Norman, one of her generation's most formidable dramatic voices), whose passion is undiminished even when they discover that they are long-lost brother and sister, separated at birth. It also features one of opera's most touching father-daughter relationships—that between Wotan, king of the gods, and his warrior-maiden daughter Brünnhilde, leader of the Valkyries.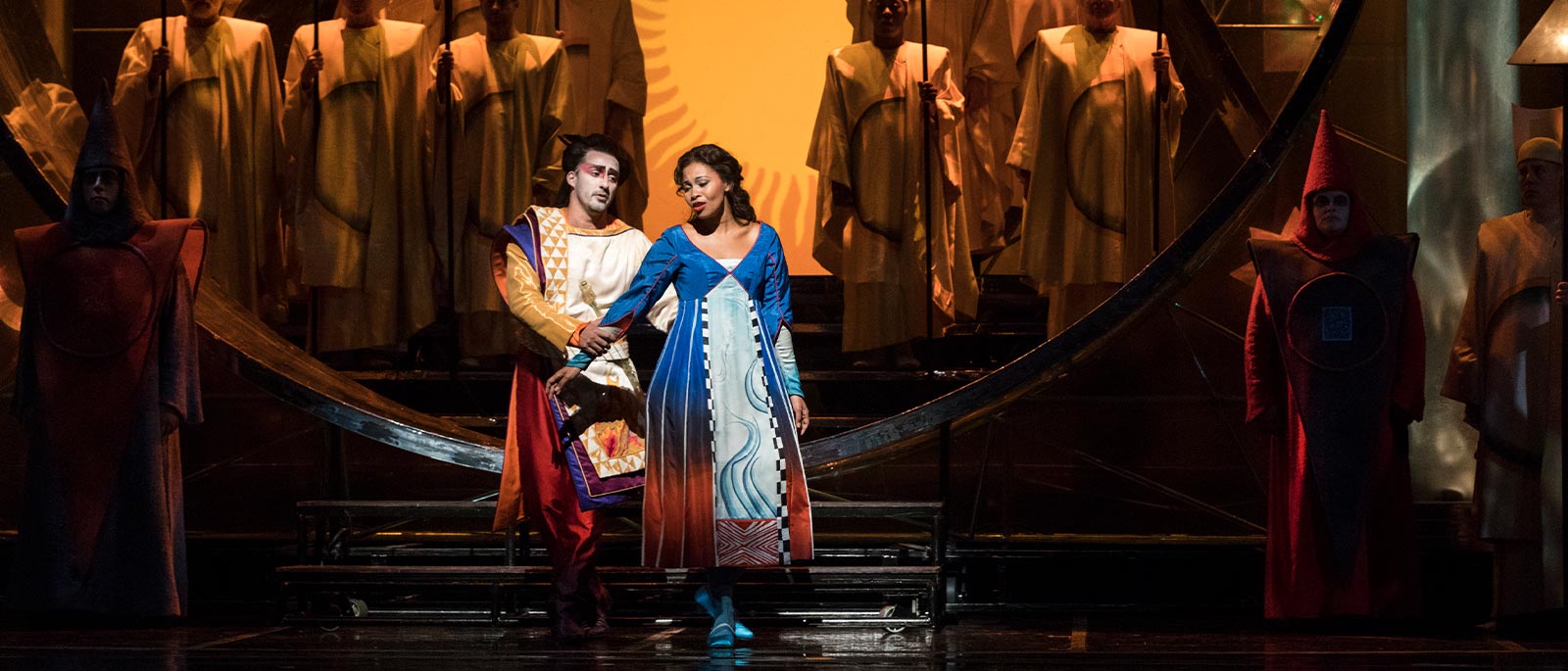 Thursday, March 4
Mozart's Die Zauberflöte
Mozart's final completed opera is many things—mystical fable, earthy comedy, humanist manifesto, arcane Masonic credo. More than all this, though, it is one of the greatest testaments to the composer's miraculous musical and theatrical powers. No matter how you approach or interpret the story, it whisks you away into its uniquely enchanted world, and, like the magic flute that gives the work its title, has the power to "transform sorrow" and "increase the joy and contentment of mankind." In this 2017 Live in HD transmission, Mozart's operatic fairy tale takes the stage in a spectacular production from Emmy and Tony Award­–winning visionary Julie Taymor.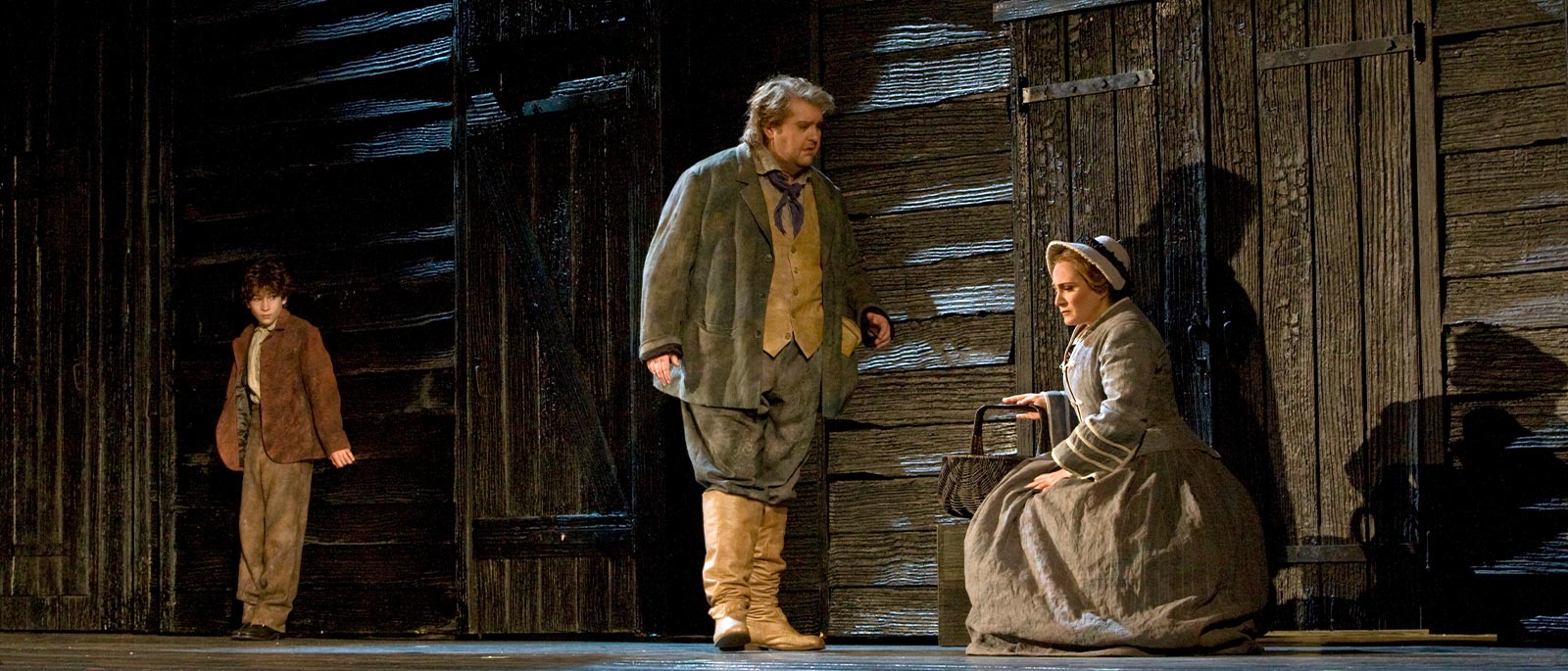 Friday, March 5
Britten's Peter Grimes
Benjamin Britten's gripping parable about an outsider fisherman's persecution in a small Suffolk coastal village, and his slow descent into madness, offers one of the repertory's most complex tenor roles as well as some of its most haunting and atmospheric music. No less treasured by the many singers who take up the work's smaller roles, this riveting tragedy is a true vehicle for an ensemble cast, and it remains one of only a handful of mid–20th century operas to have found a lasting place in the canon. As the compassionate Ellen Orford, soprano Patricia Racette—whose offstage contributions include work as a stage director and administrator, as well as trailblazing advocacy for LGBTQ+ artists—stars in this 2008 Live in HD performance.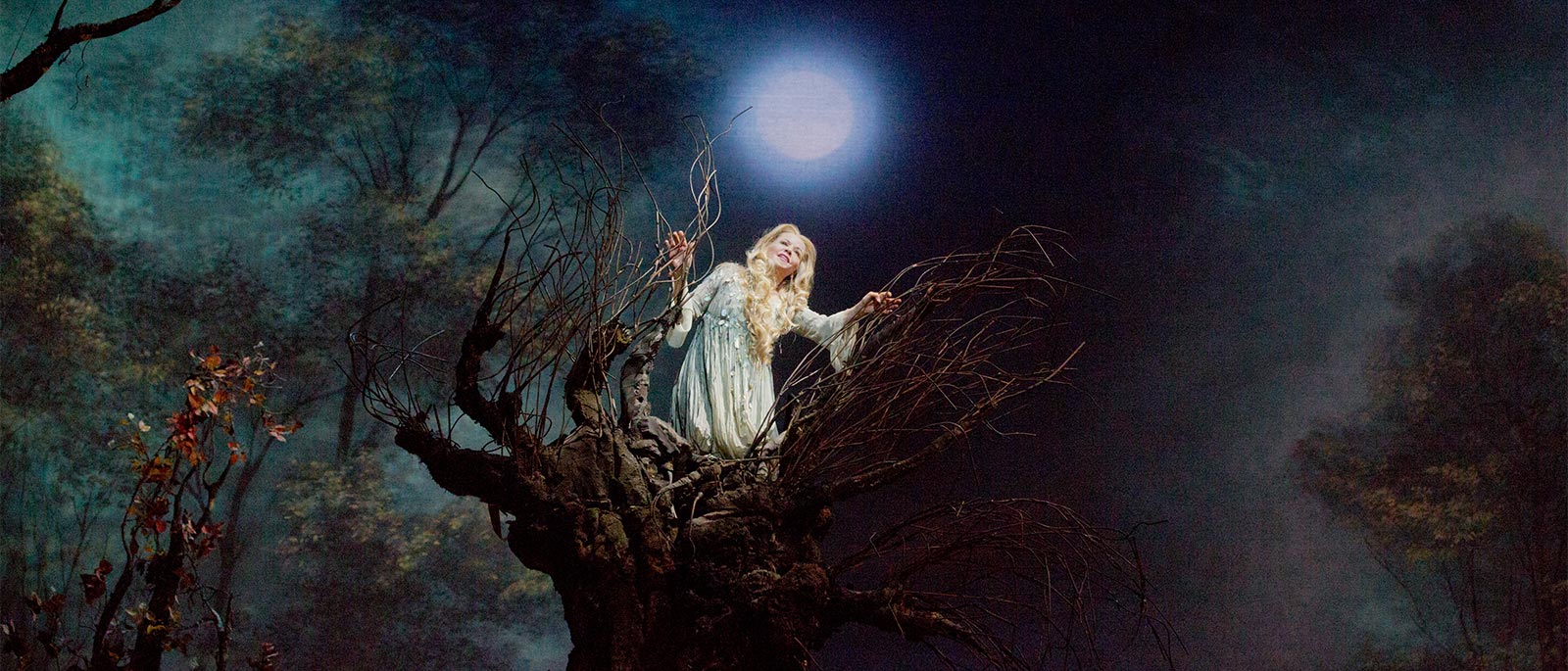 Saturday, March 6
Dvořák's Rusalka
A cornerstone of Czech opera, Dvořák's dark and melodious take on the old Slavic yarn about a water nymph who falls in love with a human entered the repertoire in 1901. In recent decades, it has become a staple for lyric sopranos, who relish the title role's spellbinding Song to the Moon in the first act—although the greatest challenge might be the nymph's silent second act, after the love-struck Rusalka trades her voice to a scenery-chewing witch for the chance to become human. This stunning 2014 performance sees the great Renée Fleming take on the title character, one of her signature roles and a part that she sang nearly 20 times in three different runs at the Met.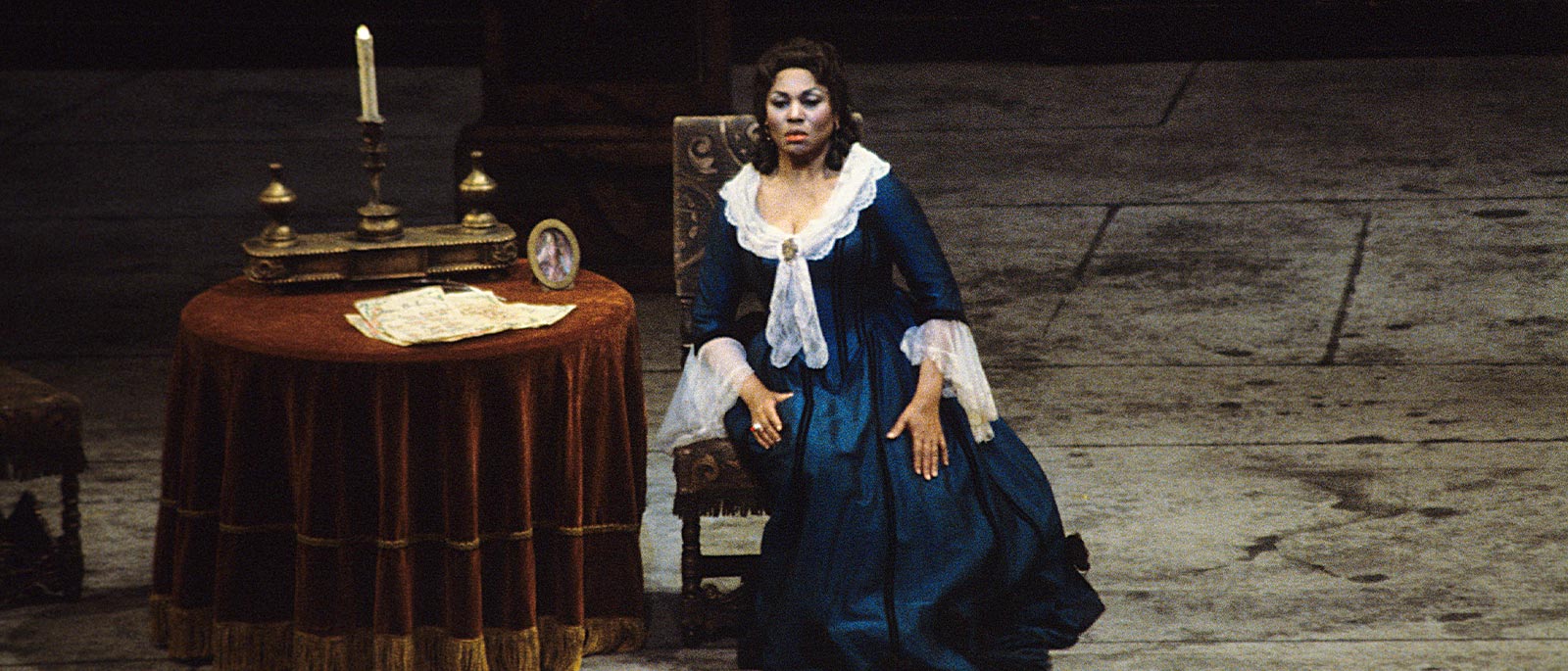 Sunday, March 7
Verdi's La Forza del Destino
This riveting 1984 performance features legendary soprano Leontyne Price, one of the all-time great Verdi singers and the Met's first African American superstar. As Leonora, a young Spanish noblewoman and one of the repertory's most tormented characters, she endures the losses of her father, her lover, and her brother—as well as the guilt of being indirectly responsible for each of these calamitous events—before eventually being killed herself. As always, Verdi heightens the tragedy with an endless parade of heart-wrenching arias and glorious ensembles.