Weekly Guide: February 1–7
Celebrate Black History Month with the first of two weeks of Nightly Opera Streams showcasing some of opera's most extraordinary African American artists, including never-before-streamed telecasts of Dialogues of the Carmelites and Le Nozze di Figaro. Explore the full lineup with this guide to the week.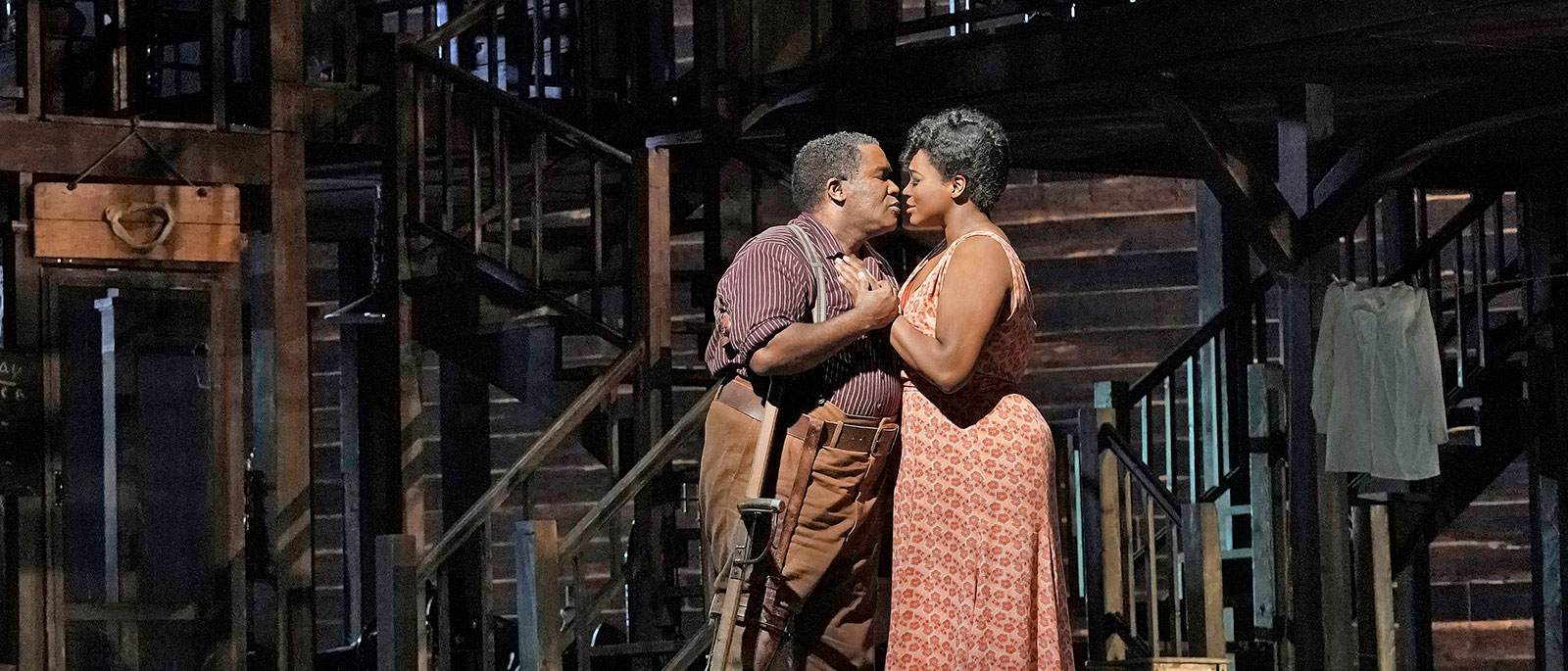 Monday, February 1
The Gershwins' Porgy and Bess
A supremely American operatic masterpiece and one of the last and most ambitious works by one of the nation's most inspired musical talents, Porgy and Bess returned to the Met stage for the first time in 30 years to open the 2019–20 season. The opera's score features a rich collection of arias—"Summertime," "It ain't necessarily so," and "I got plenty of nothing," just to name a few—many of which have become classics of the Great American Songbook. Much of the work's dynamism comes from Gershwin's explorations of the Gullah music of Tidewater Carolina, which he melds seamlessly with the then-contemporary language of jazz.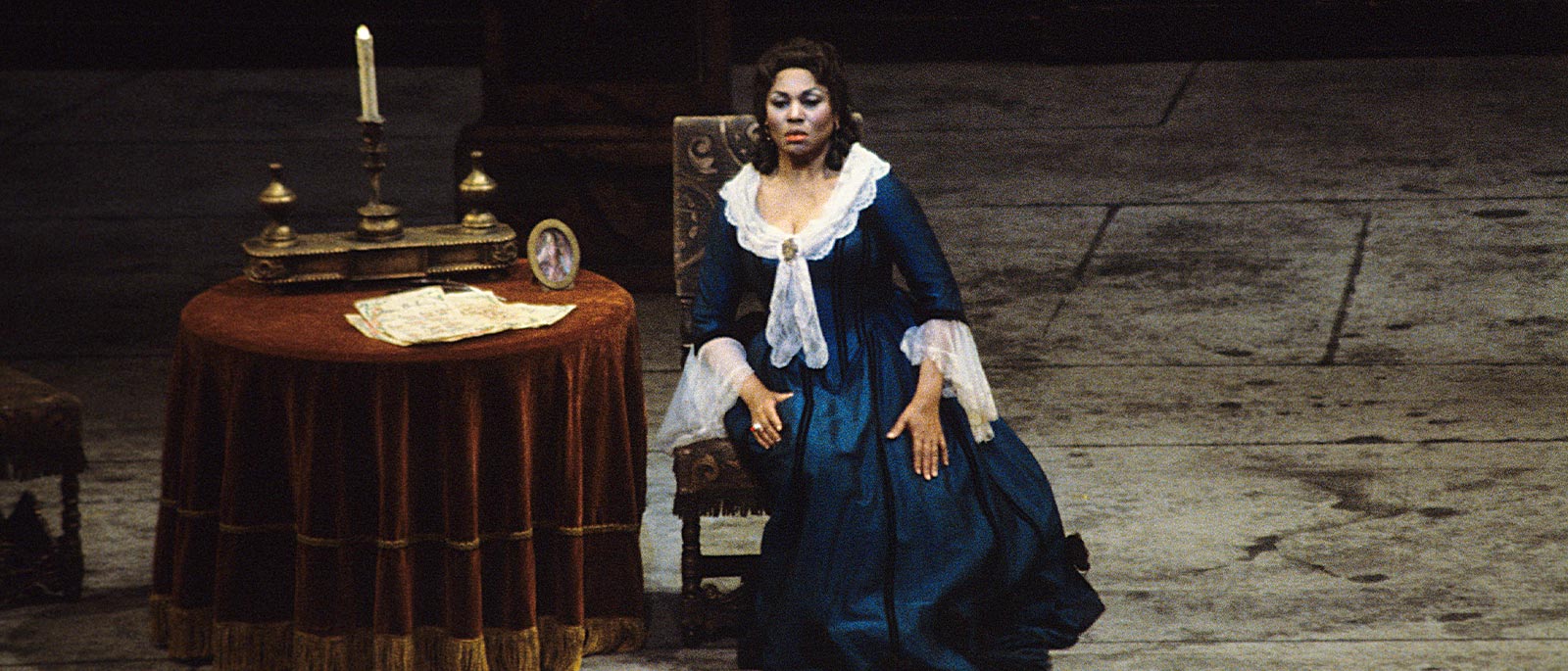 Tuesday, February 2
Verdi's La Forza del Destino
This riveting1984 performance features legendary soprano Leontyne Price, one of the all-time great Verdi singers, in one of her signature Verdi roles. As Leonora, a young Spanish noblewoman and one of the repertory's most tormented characters, she endures the losses of her father, her lover, and her brother—as well as the guilt of being indirectly responsible for each of these calamitous events—before eventually being killed herself. As always, Verdi heightens the tragedy with an endless parade of heart-wrenching arias and glorious ensembles. And making one of ten appearances in the Live from the Met telecast series, mezzo-soprano Isola Jones joins this all-star cast as the fortune teller Preziosilla.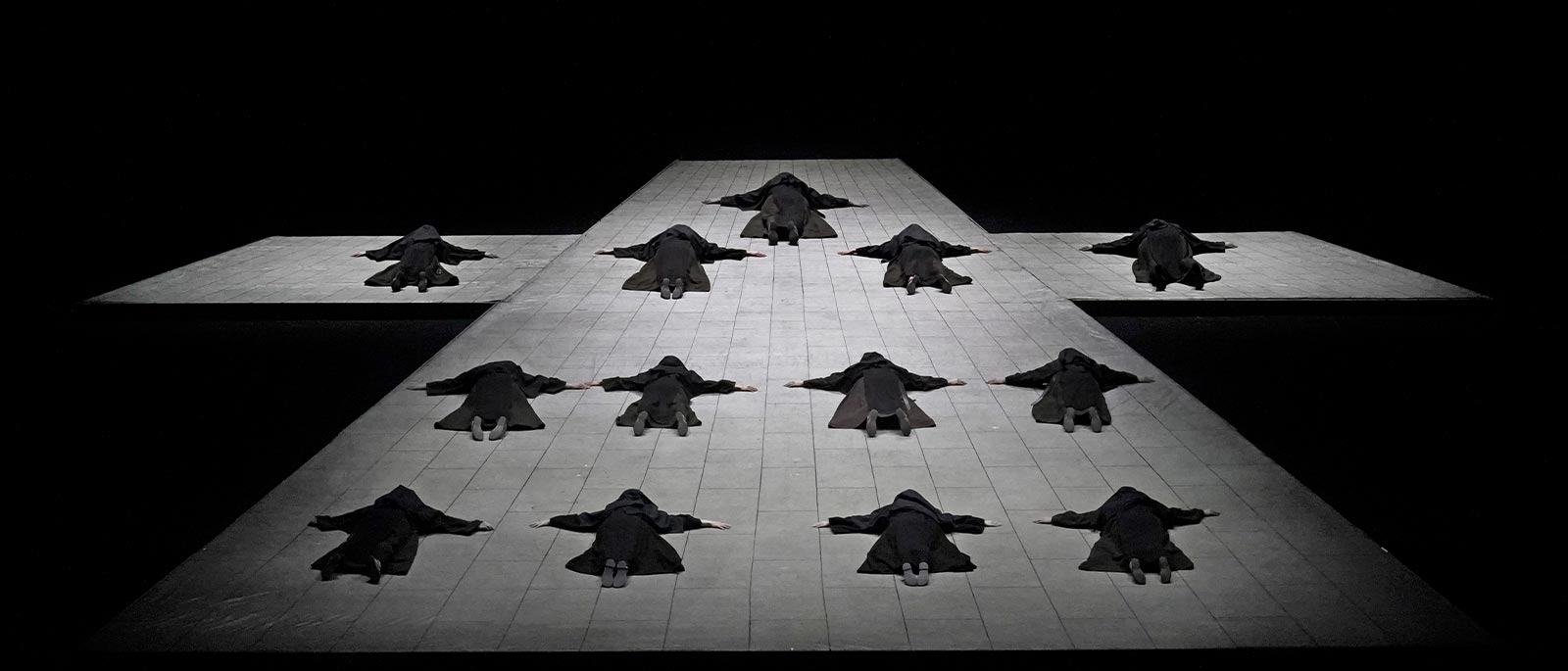 Wednesday, February 3
Poulenc's Dialogues of the Carmelites
Since its premiere in 1957, Poulenc's shattering drama about a group of Carmelite nuns during the French Reign of Terror has maintained its ability to shock: Its blunt final scene is about as intense and gripping as opera gets. But the opera is also disarmingly tender, with scenes of poignant intimacy and sweetness, and a sensitive score well suited to its almost entirely female cast. The composer's deep-seated fascination with spiritual music enabled him to craft an opera that brilliantly conveys the power of faith and loyalty, even during one of history's darkest moments. This historic 1987 telecast of the opera, featured as a Nightly Opera Stream for the first time, features notable performances from Maria Ewing as Blanche de la Force, Jessye Norman as Madame Lidoine, and Florence Quivar as Mother Marie.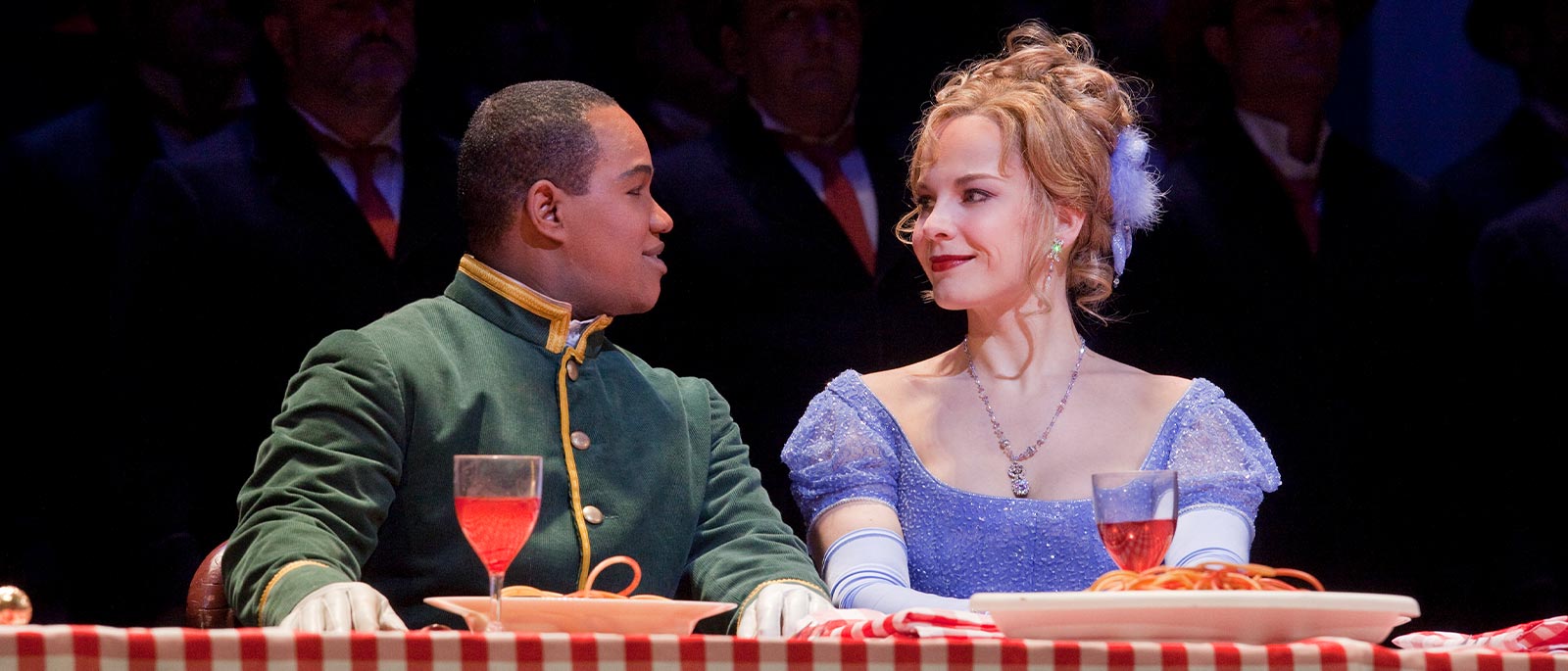 Thursday, February 4
Rossini's La Cenerentola
A timeless tale told in a florid bel canto style, Rossini's take on the Cinderella story offers an ideal propellant for a virtuosic mezzo-soprano to rocket from rags to riches. But in this retelling, the rest of the cast soars just as high: Cinderella's Prince—sung brilliantly by tenor Lawrence Brownlee in his first of three Live in HD transmissions so far—is given memorable arias, as are Cinderella's stepfather and the Prince's valet, and the composer rounds out his score with ingenious ensemble flourishes. A vivacious masterpiece, La Cenerentola brings stock fairy-tale characters to dazzling life.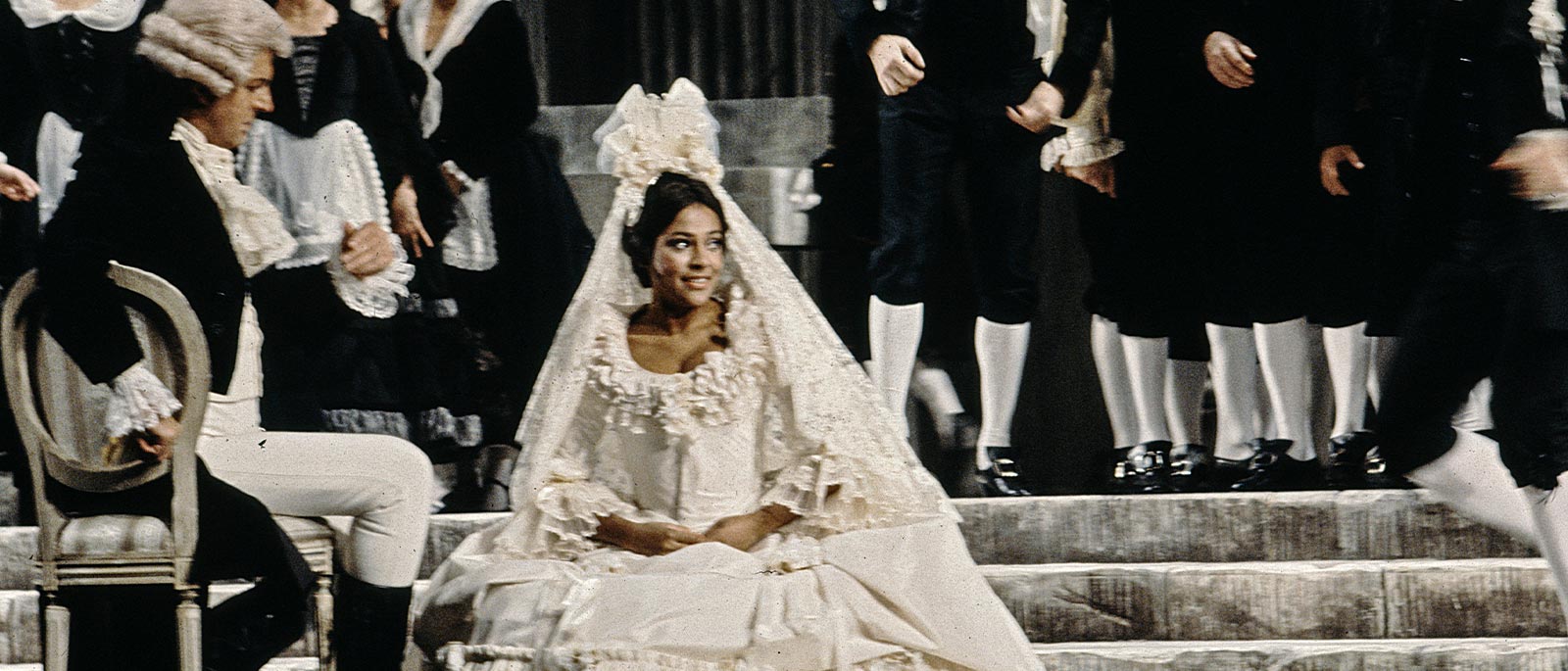 Friday, February 5
Mozart's Le Nozze di Figaro
This immortal opera, based on a scandalous Beaumarchais play banned in the composer's own time, delivers a parade of brilliant and memorable numbers, and is at once a riotous comedy of class and sexual politics and an incisive, still-relevant social commentary. Constructed around an upstairs-downstairs narrative, it makes ingenious dramatic use of tangled love interests, interwoven deceptions, and slapstick farce, marshals a large ensemble cast of distinctive characters, and wraps it all in Mozart's sublime music. And as the clever Susanna, who truly pulls all the strings in this comedy of manners, soprano Kathleen Battle delivers one of her most radiant Met performances.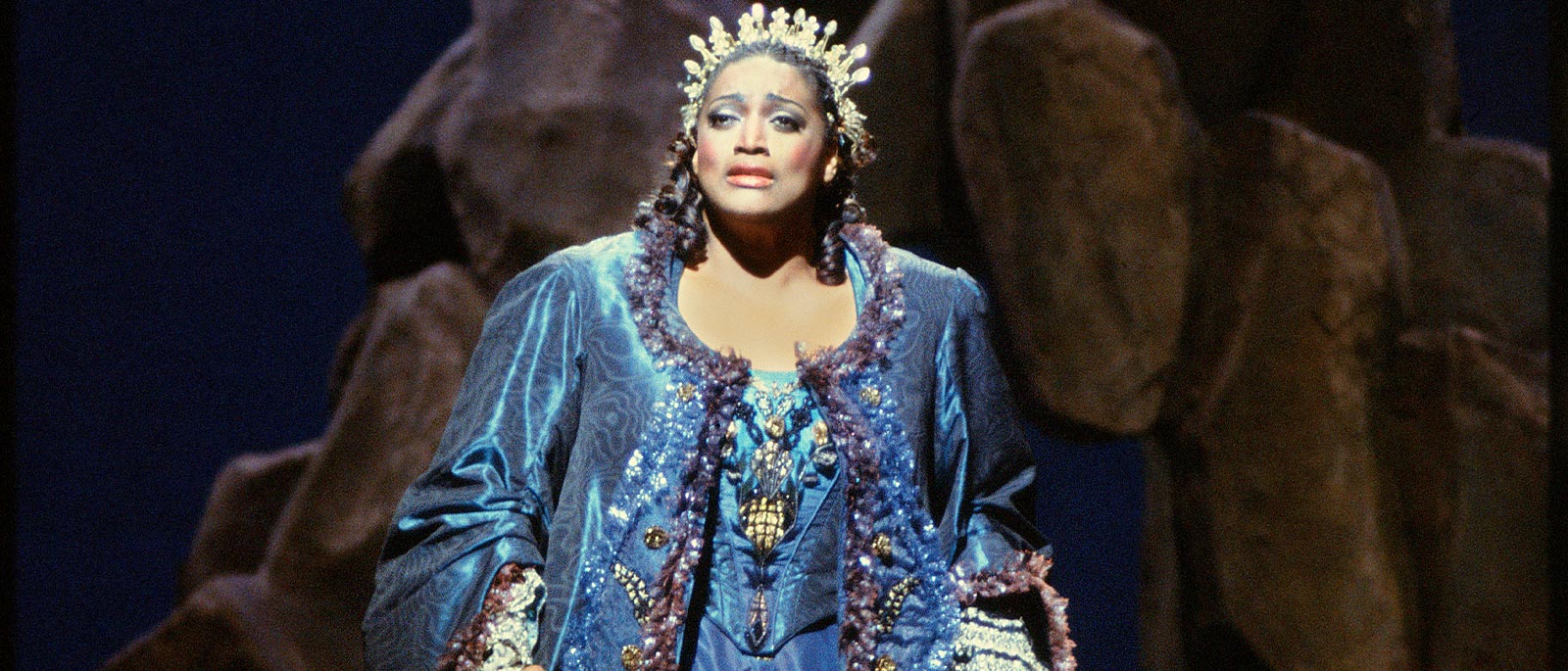 Saturday, February 6
Strauss's Ariadne auf Naxos
In penning this "chamber opera" in 1912, Richard Strauss sought to meld two powerful, yet seemingly contradictory, theatrical forces: the staid and decorous opera seria (a tradition of high art, noble deeds, and mythological settings), and the brash and low-brow slapstick of commedia dell'arte, populated by harlequins and clowns. The result is a heroic tale plucked from Greek mythology that is brazenly interrupted by a buffo brigade of singing comedians. The second stream this week spotlighting Jessye Norman, this telecast sees the acclaimed soprano in her signature role, sharing the stage with Kathleen Battle, who gives a dazzling performance as the spunky Zerbinetta.
Sunday, February 7
Puccini's Tosca
In her only Met telecast appearance, the great Shirley Verrett, who triumphed in both soprano and mezzo-soprano roles with the company, stars as opera's ultimate diva. Puccini's lurid potboiler stirs together some of humanity's strongest motivating forces—love and loyalty, fear and cruelty—to create an operatic thriller that sinks its teeth into the listener with the opening chords and never lets go. Taking place in Rome in 1800, the story concerns a fiery yet devoted singer, the painter/revolutionary she loves, and a sadistic police chief determined to crush political rebellion and claim Tosca for himself. All three are among opera's most indelible characters.