Weekly Guide: January 25–31
From Mozart's diabolical Don Giovanni to Wagner's accursed Flying Dutchman to Gounod's Faust, who makes a deal with the devil himself, this week of Nightly Met Opera Streams celebrates the operatic bad boys that audiences love to hate. Dive into the full lineup with this guide.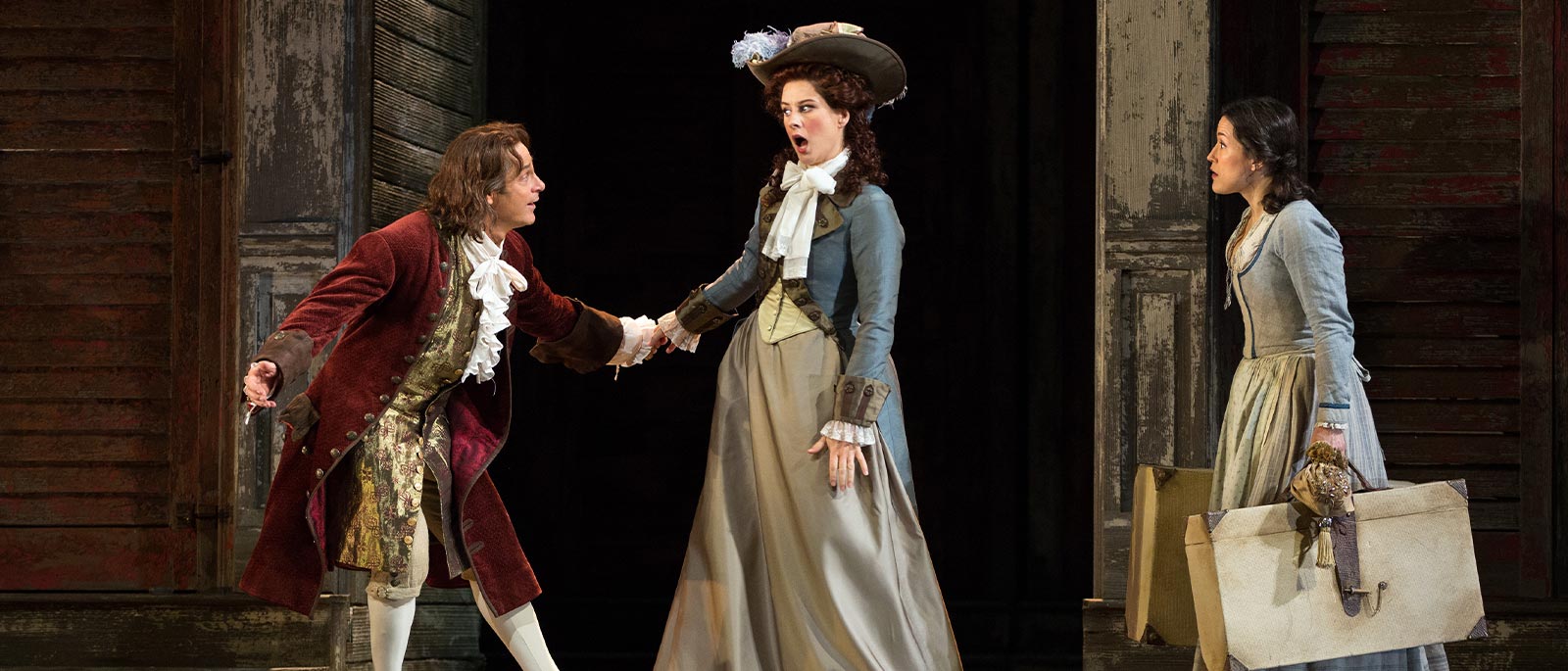 Monday, January 25
Mozart's Don Giovanni
Imbuing the familiar Don Juan myth with a captivating combination of comedy, seductiveness, danger, and damnation, Mozart created an enduring masterpiece that has been a cornerstone of the repertory since its 1787 premiere. The opera offers a rare opportunity for two baritones to star alongside one another as the title cad and his faithful yet conflicted servant, Leporello, as well as three memorable female roles—multifaceted women who both suffer the Don's abuses and plot their revenge.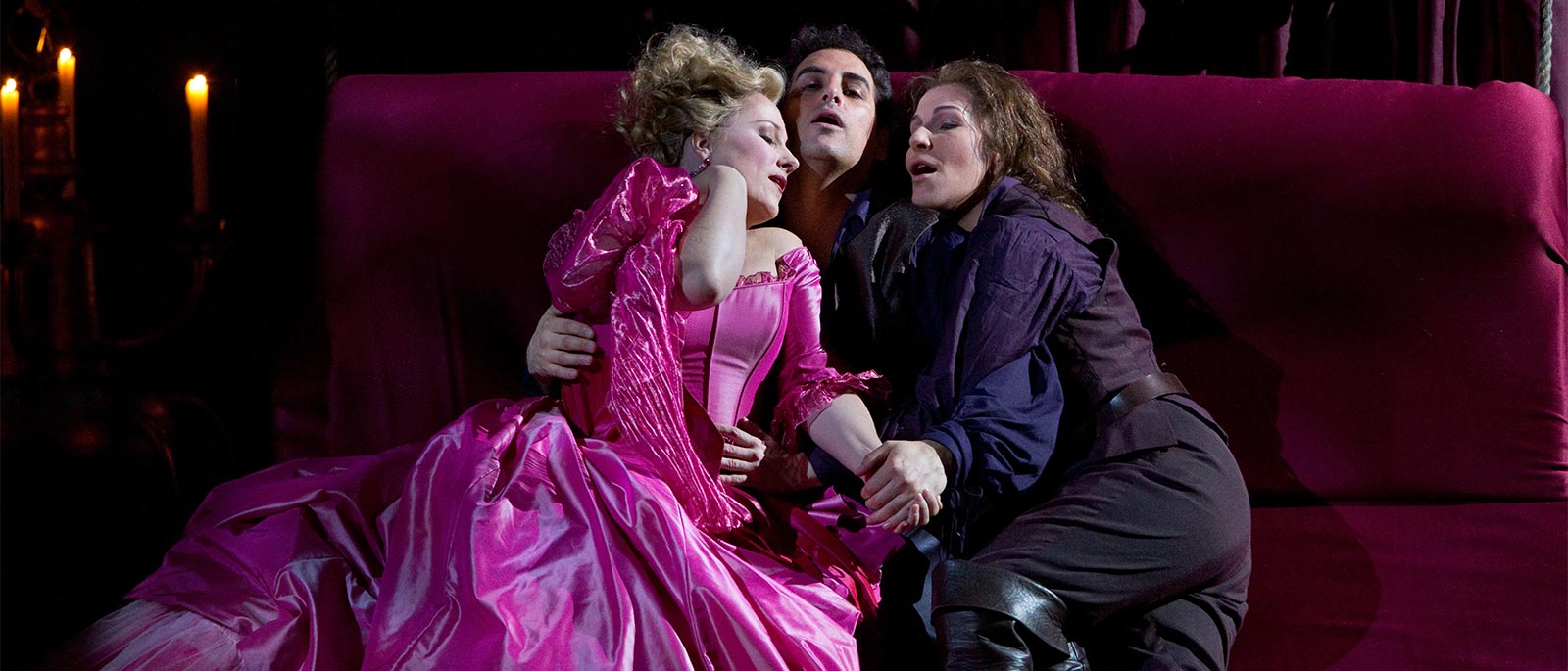 Tuesday, January 26
Rossini's Le Comte Ory
Set during the Crusades in 13th-century Touraine, Rossini's French farce chronicles a caddish count who, along with the rest of his footmen, disguises himself as a nun in order to hide in a convent and snag his love interest, a virtuous countess named Adèle. Hilarity ensues, as do several of the composer's most piquant and cleverly orchestrated musical moments—including an intoxicating gender-bending trio featuring a man dressed as a woman, a woman dressed as a man, and a noblewoman masquerading as an abbess.
Wednesday, January 27
Gounod's Faust
The legend of Faust, the aging philosopher who sells his soul for renewed youth and earthly delights, has inspired many operatic adaptations, but none has proved as popular as Gounod's rich, elegantly Gallic interpretation, which was the very first opera ever performed at the Met in 1883. Offering an ardent tenor role for the title character, meltingly lyrical music for the beautiful and naïve Marguerite, and a smooth-talking take on Méphistophélès for bass, it delivers all of the hallmarks of 19th-century French opera.
Thursday, January 28
Verdi's Falstaff
Verdi finished his sublime final opera when he was almost 80 years old, capping a fruitful career with a bawdy adaptation of scenes from Shakespeare's The Merry Wives of Windsor and Henry IV. His classic operatic farce charts a knight's gold-digging efforts to seduce two married women, leading to belly-flopping failure on both counts. The score, meanwhile, is a complete tour de force, demonstrating the old master's still-youthful panache, as well as his profound insight into human nature.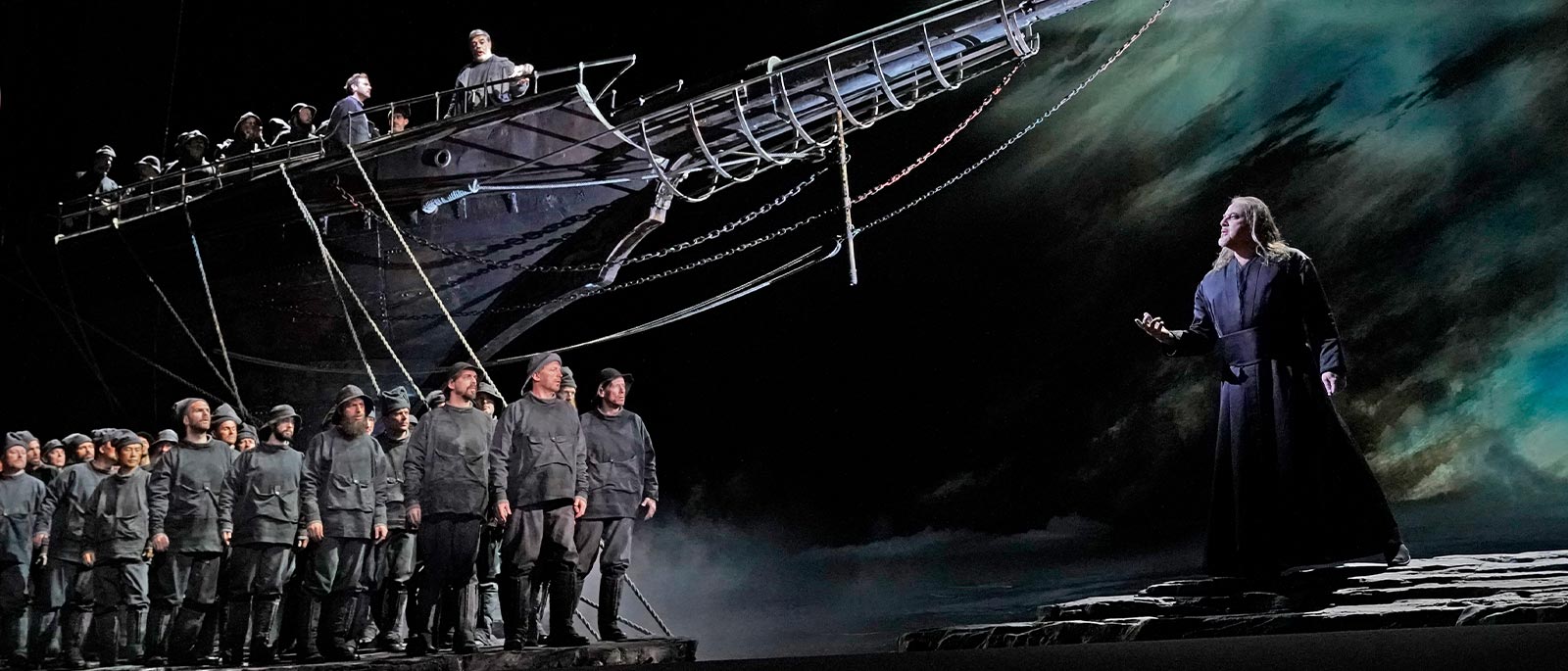 Friday, January 29
Wagner's Der Fliegende Holländer
The earliest of Wagner's operatic creations to remain in the standard repertory, Der Fliegende Holländer marks the true beginning of the composer's remarkable career as an innovative and revolutionary artist. The score is an extraordinary combination of operatic lyricism, theatrical insight, and magnificent effects. And while many of the features of conventional opera can be found in this work, the way that Wagner integrates them into the fabric of the score clearly foreshadows his later technique of a continuous musical flow. The two lead roles also represent archetypes to which he would return in his later works: the otherworldly outsider and the woman who sacrifices herself for his salvation.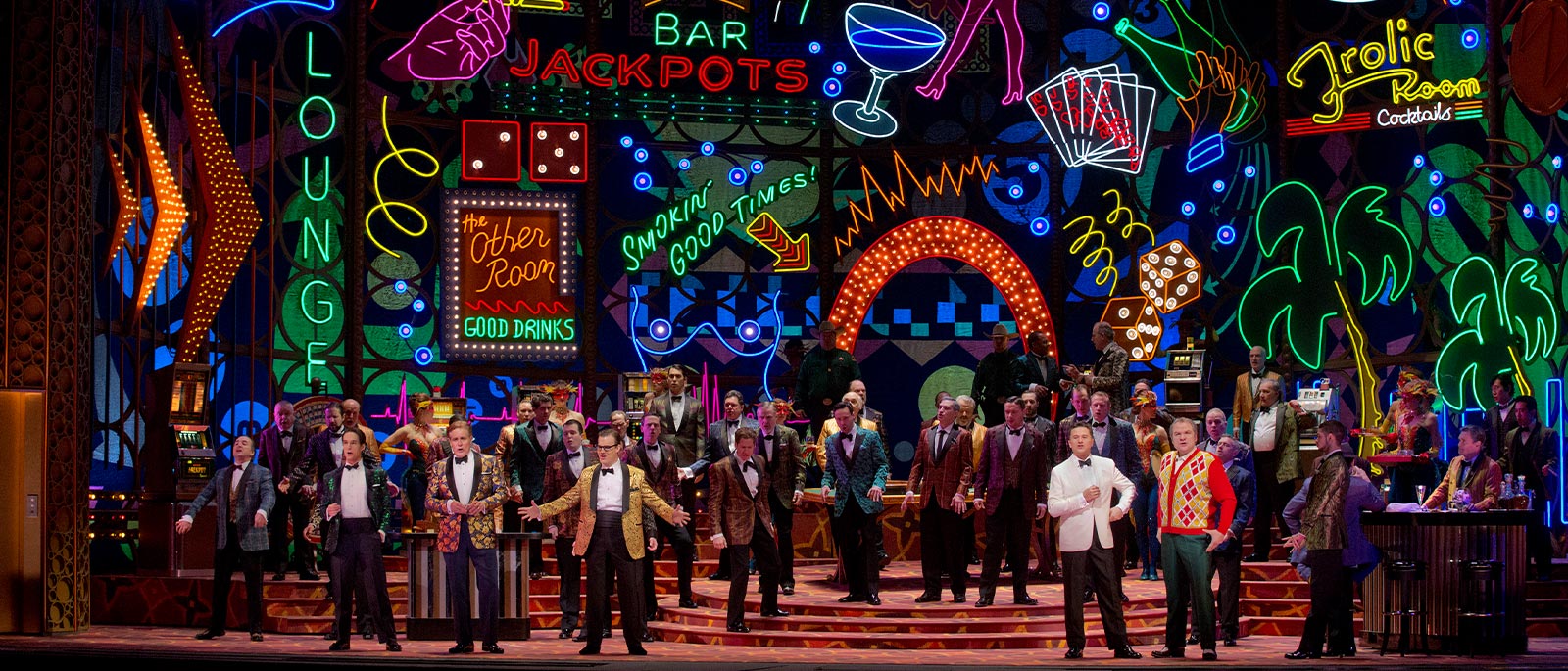 Saturday, January 30
Verdi's Rigoletto
A Victor Hugo play, haunting and scandalous, provided the inspiration for Verdi's mid-career masterpiece about a vengeful but misguided court jester, out to rescue his deflowered daughter from a duke's licentious clutches. None of it ends well, but along the way, the composer introduces several of his most iconic duets and arias—including the tenor's indelibly popular number "La donna è mobile" in Act III—as well as an 11th-hour quartet that counts among the finest moments in opera.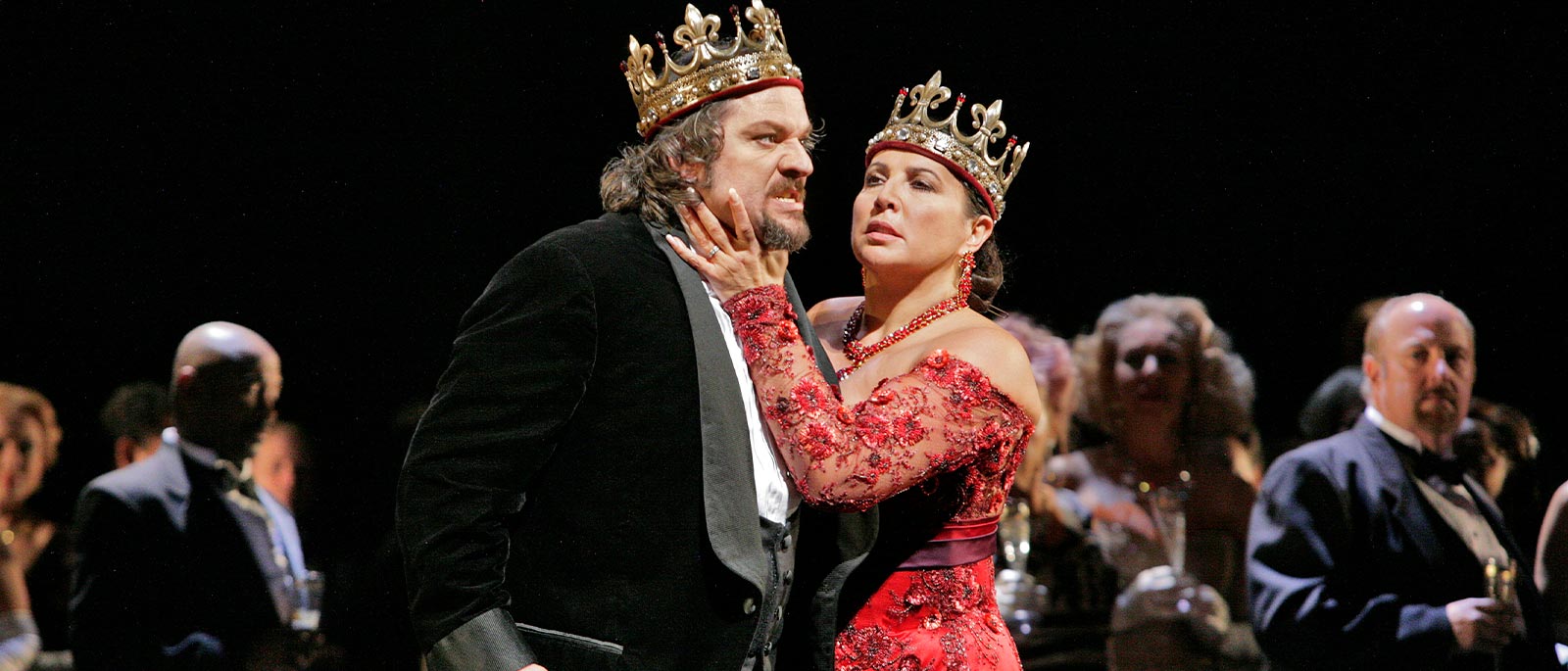 Sunday, January 31
Verdi's Macbeth
The plot may be focused on the eponymous Scottish king, but Verdi's high-flying take on Shakespeare's drama boasts three powerhouse arias for Lady Macbeth, making it a signature showpiece for divas at the very top of their game. Drawing equally on showstopping vocal virtuosity and deftly crafted drama, Verdi's version of this tale of intrigue and power will keep you on the edge of your seat for all four razor-sharp acts.