Weekly Guide: January 18–24
In this week of free streams, re-live unforgettable past performances from some of your favorite leading ladies, including Anna Netrebko, Natalie Dessay, Sondra Radvanovsky, and more. Learn more about all seven operas on offer with this guide.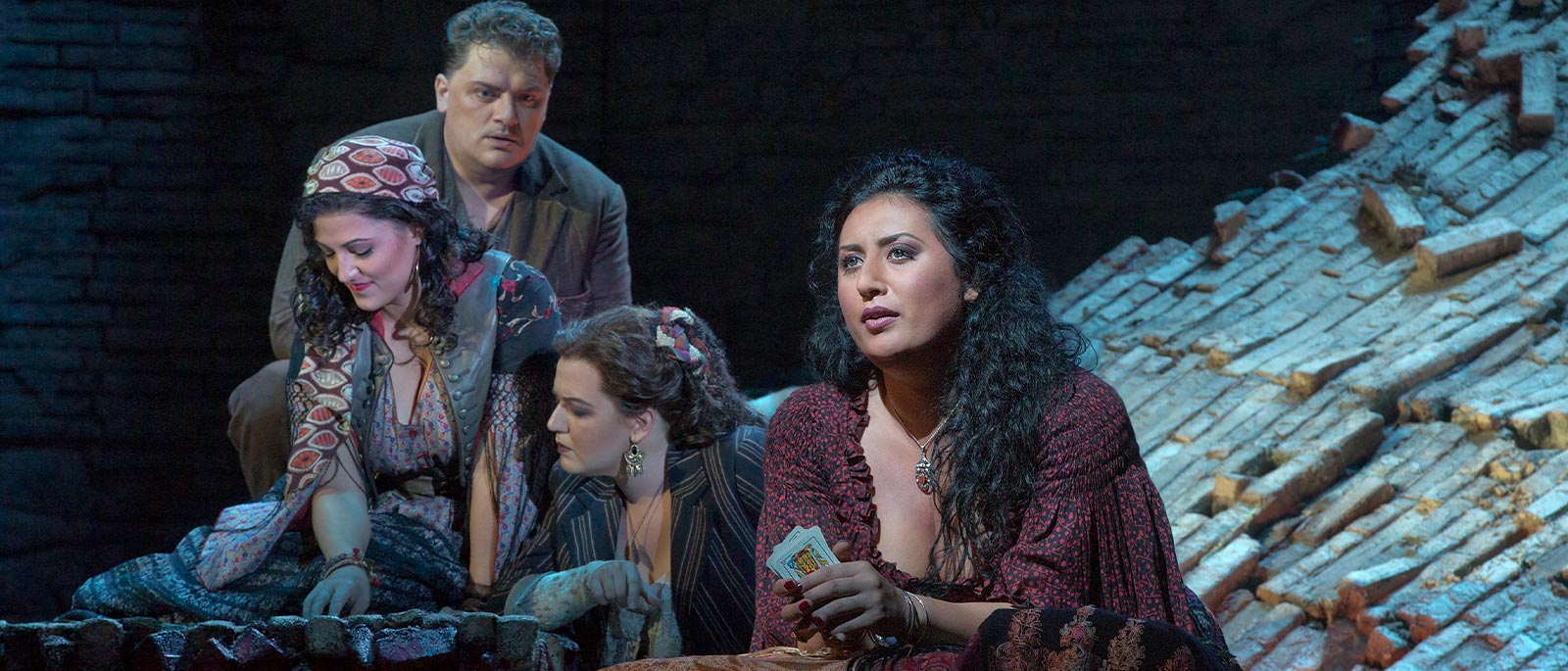 Monday, January 18
Bizet's Carmen
Even people who have never set foot in an opera house know the music of Carmen, Bizet's iconic tale of the irresistible and free-spirited Gypsy, whose fatal attraction with the jealous soldier Don José burns too hot for them to control. The heart-pounding action and parade of energetic, toe-tapping melodies make the acts fly by and ensure that the work stays with you long after the curtain comes down.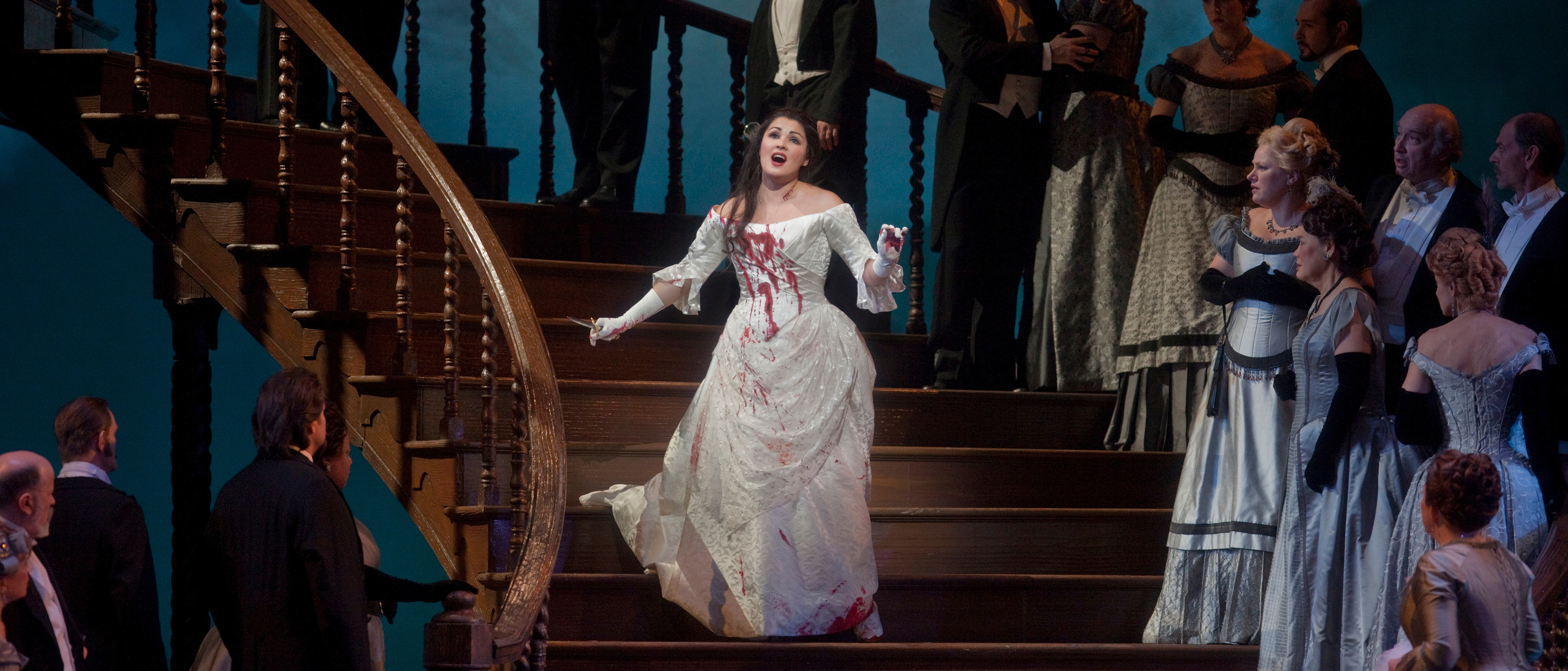 Tuesday, January 19
Donizetti's Lucia di Lammermoor
The title role of Donizetti's chilling tragedy based on Sir Walter Scott has become an icon in opera and beyond, an archetype of the constrained woman asserting herself in society. The insanity that overtakes and destroys Lucia, depicted in opera's most celebrated mad scene, has especially captured the public imagination. Donizetti's handling of this fragile woman's state of mind remains seductively beautiful, thoroughly compelling, and deeply disturbing, but the score as a whole brilliantly displays the composer's mastery of bel canto vocal writing.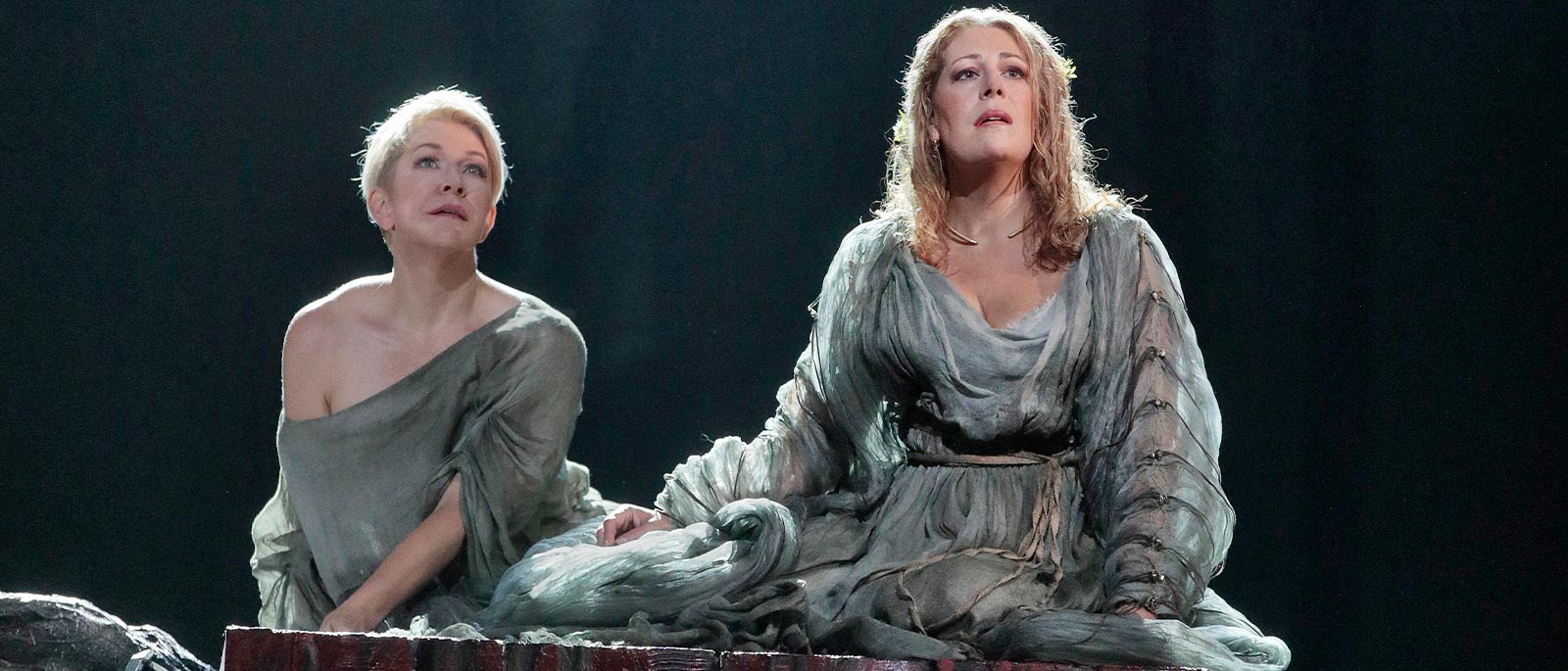 Wednesday, January 20
Bellini's Norma
Bellini's fiery masterpiece about a strong-willed priestess in love with a Roman soldier is a supreme vehicle for singers with a flair for high drama and seemingly limitless technique. The opera's standout arias, full of filigreed passagework and florid runs, have put many daring singers to the test, but also perfectly capture the turbulent psychological states of the main characters as they endeavor to make sense of their conflicted emotions.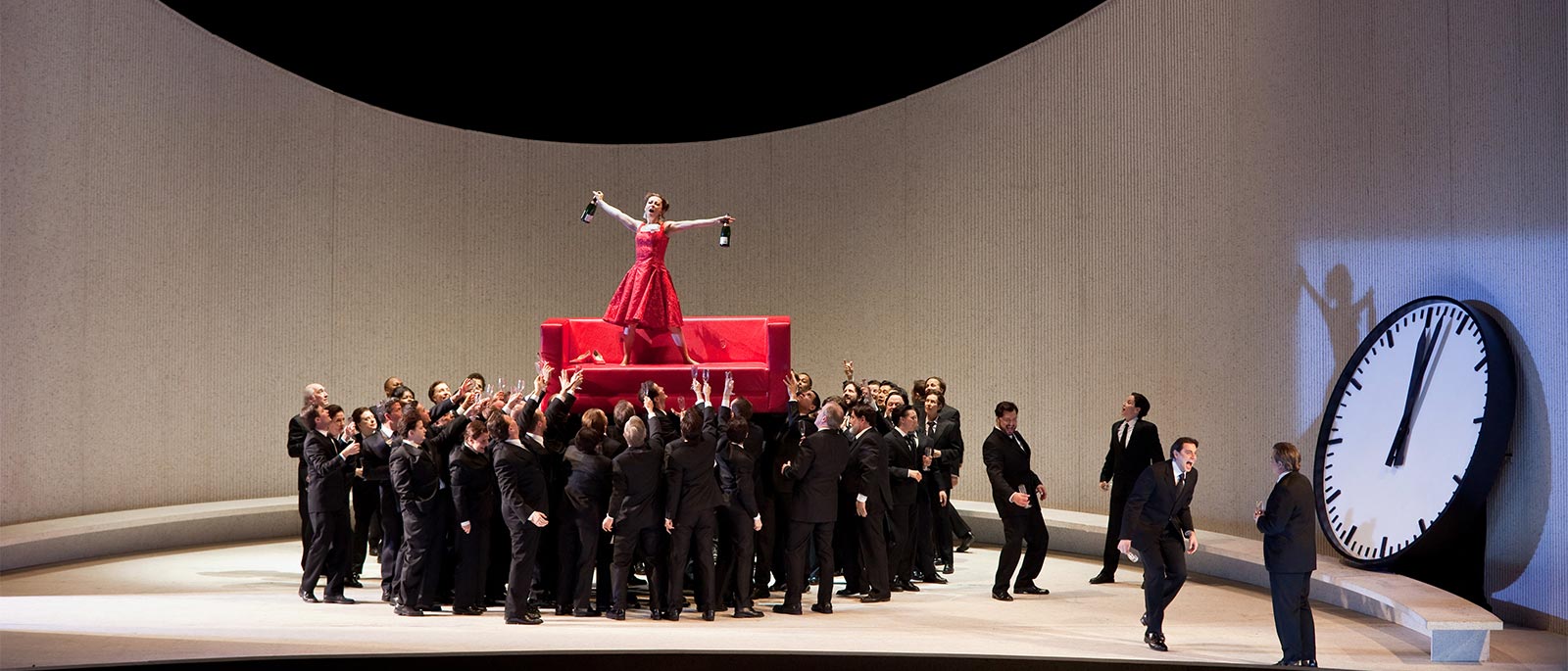 Thursday, January 21
Verdi's La Traviata
Few operatic figures are as beloved as Violetta, the dignified, selfless, and sickly heroine of Verdi's classic tragedy. An elegant courtesan with a heart of gold, she chooses true love over the amusements and riches of her glamorous Parisian life, then sacrifices everything for the sake of a young woman she's never even met. All of this—the glitter of her earlier wealth, the heat of her passion with the ardent young Alfredo, the pain of their separation, and her tragic end—lands with devastating weight thanks to Verdi, whose score stands as one of music's greatest depictions of love and loss.
Friday, January 22
Puccini's Tosca
In his classic potboiler, Puccini stirs together some of humanity's strongest motivating forces—love and loyalty, fear and cruelty—to create an operatic thriller that sinks its teeth into the listener with the opening chords and never lets go. Taking place in Rome in 1800, the story concerns a fiery yet devoted diva, the painter/revolutionary she loves, and a sadistic police chief determined to crush political rebellion and claim Tosca for himself. All three are among opera's most indelible characters.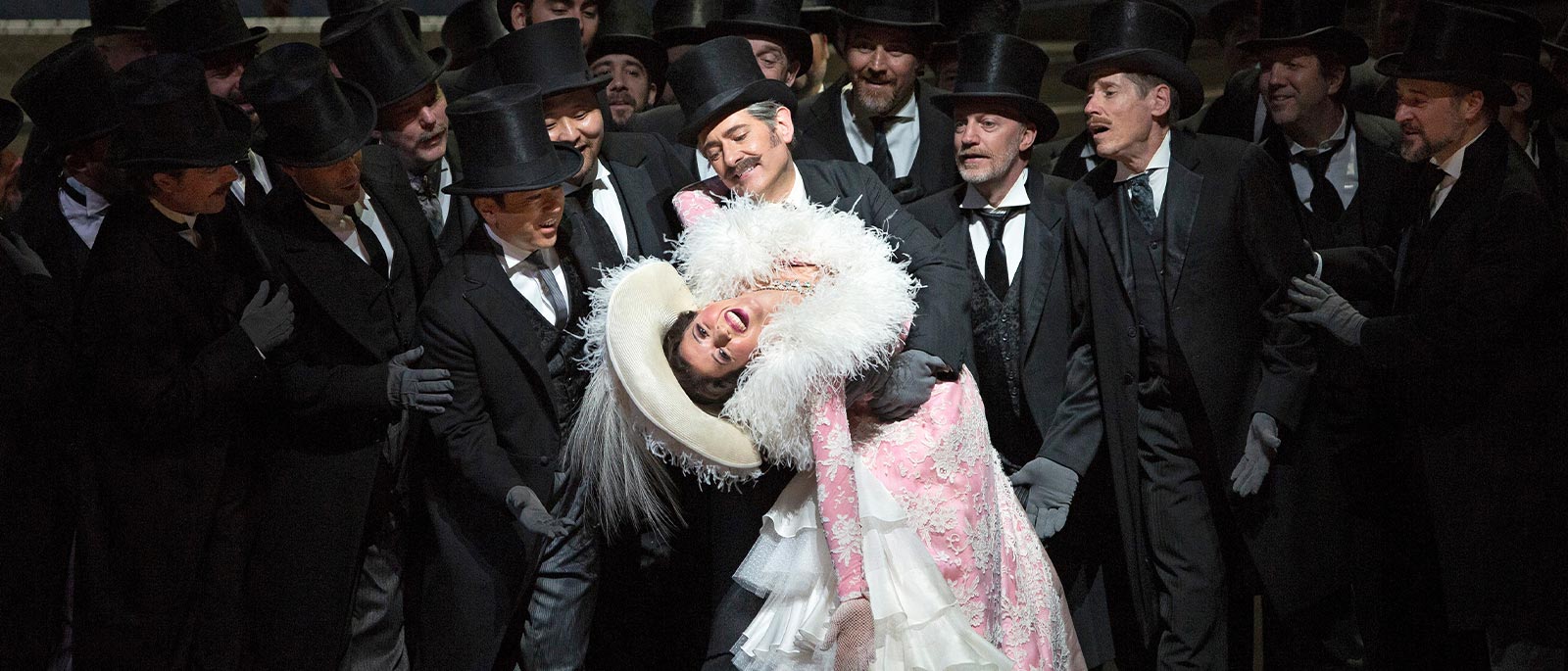 Saturday, January 23
Massenet's Manon
A beautiful ingénue with a taste for the finer things makes her way to Paris, where she becomes irresistible to the men around her—including the passionate Chevalier des Grieux, whose all-consuming love for her leads to ruin. Based on the same scandalous 18th-century novella that inspired Puccini's Manon Lescaut, Massenet's version features one of the all-time most challenging, and most beguiling, roles for soprano, as well as the composer's trademark combination of sophistication and sensuality.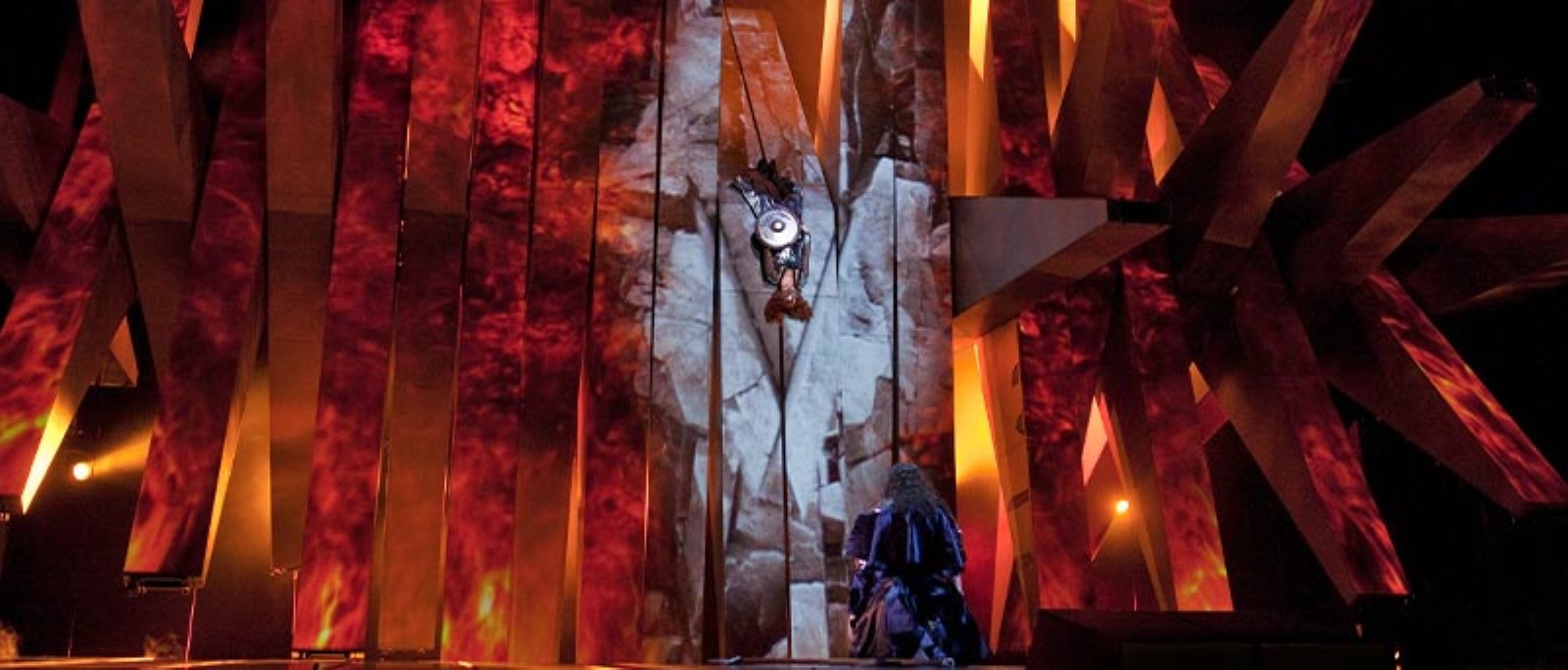 Sunday, January 24
Wagner's Die Walküre
The second installment of the Ring cycle, Die Walküre is the most popular and most self-contained episode in the epic tetralogy. It combines the mythical machinations of gods and demigods with the deeply human love story of the brave hero Siegmund and the dignified Sieglinde, whose passion is undiminished even when they discover that they are long-lost brother and sister, separated at birth. It also features one of opera's most touching father-daughter relationships—that between Wotan, king of the gods, and his warrior-maiden daughter Brünnhilde, leader of the Valkyries.