Weekly Guide: December 21–27
There's no place like home for the holidays! Celebrate the season with a week of Nightly Opera Streams perfect for this festive time of year.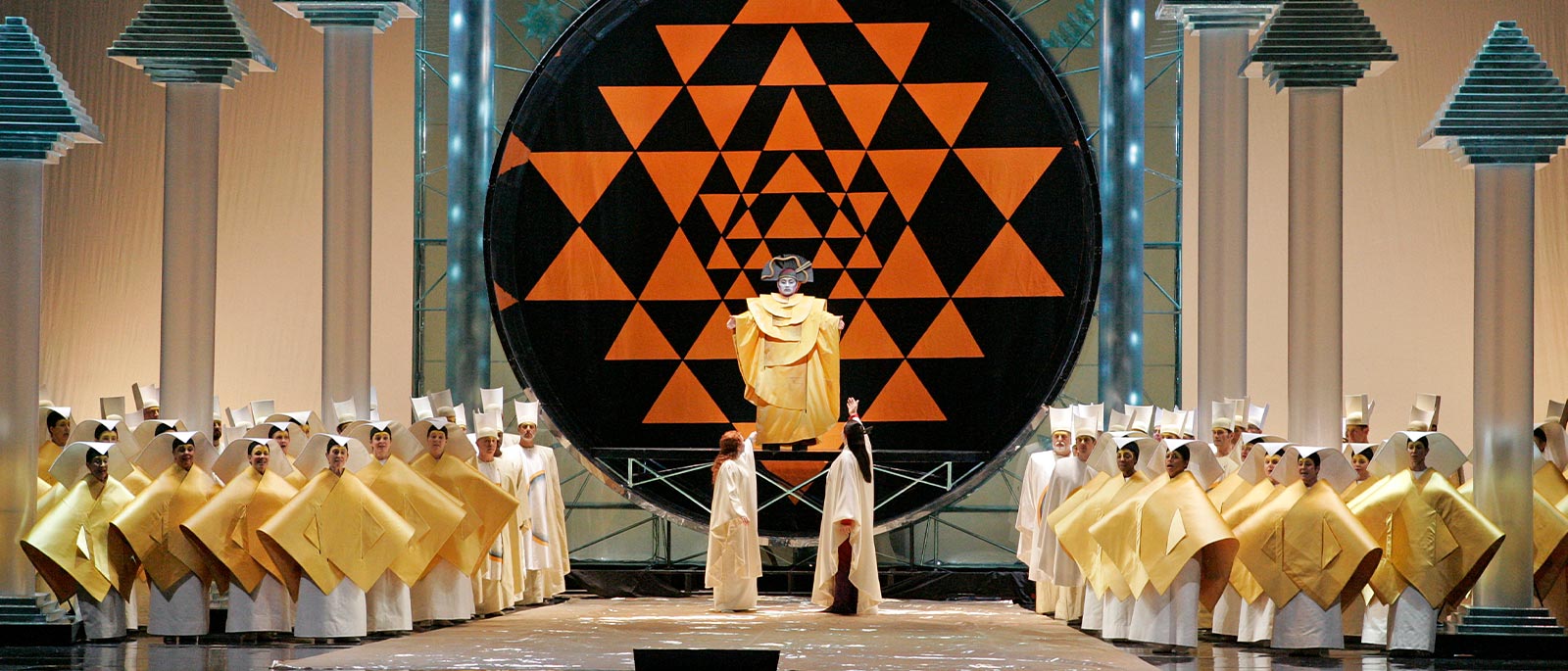 Monday, December 21
Mozart's The Magic Flute
Mozart's final completed opera is many things—mystical fable, earthy comedy, humanist manifesto, arcane Masonic credo. More than all this, though, it is one of the greatest testaments to the composer's miraculous musical and theatrical powers. No matter how you approach or interpret the story, it whisks you away into its uniquely enchanted world, and, like the magic flute that gives the work its title, has the power to "transform sorrow" and "increase the joy and contentment of mankind." This performance, the first ever Live in HD transmission, features the Met's abridged, English-language version of the opera, perfect for audiences of all ages.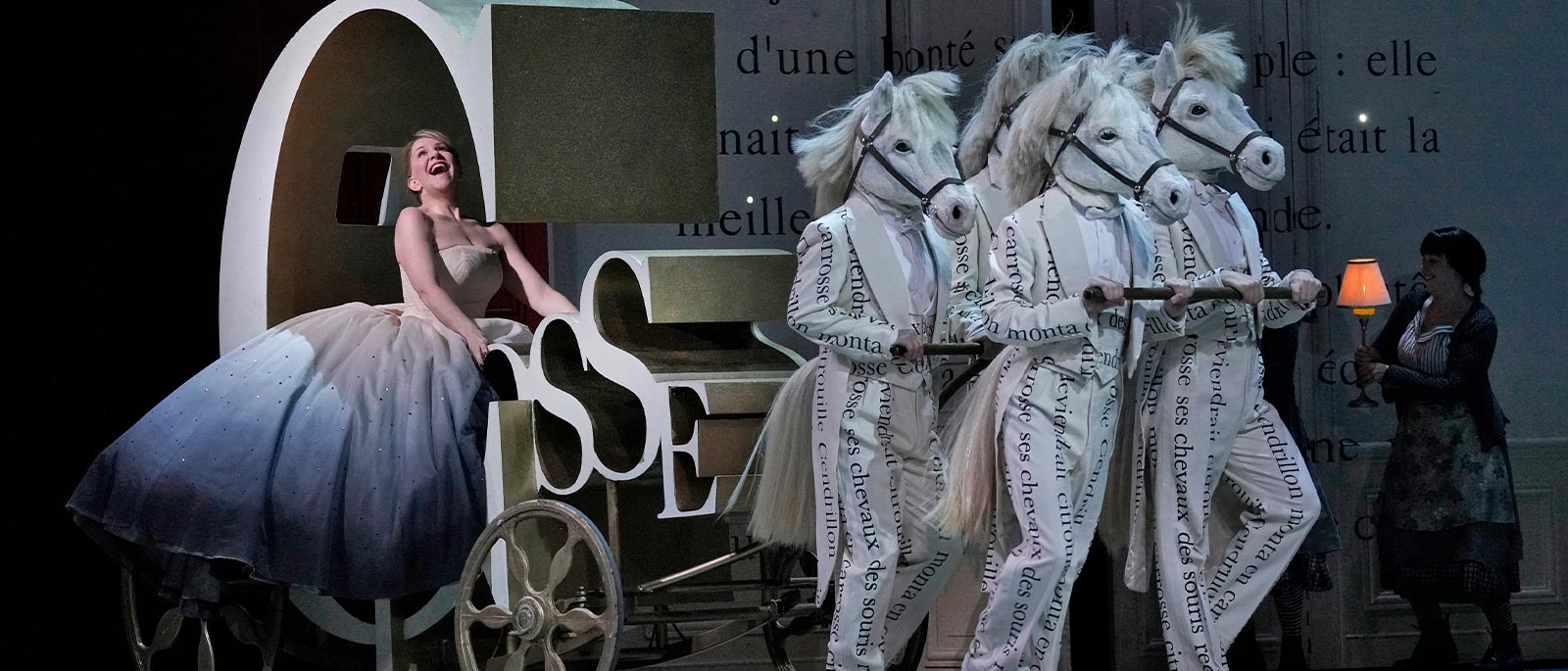 Tuesday, December 22
Massenet's Cendrillon
A beloved fairy tale retold with wit and whimsy and encased in a highly polished veneer of French elegance, this operatic take on the classic Cinderella story has everything you'd expect—heartache, humor, hijinks, and a happy ending, all delivered on the wings of Massenet's gorgeous music. In a magical staging by Laurent Pelly, Charles Perrault's words literally come to life before your eyes, with the action unfolding on the pages of a book.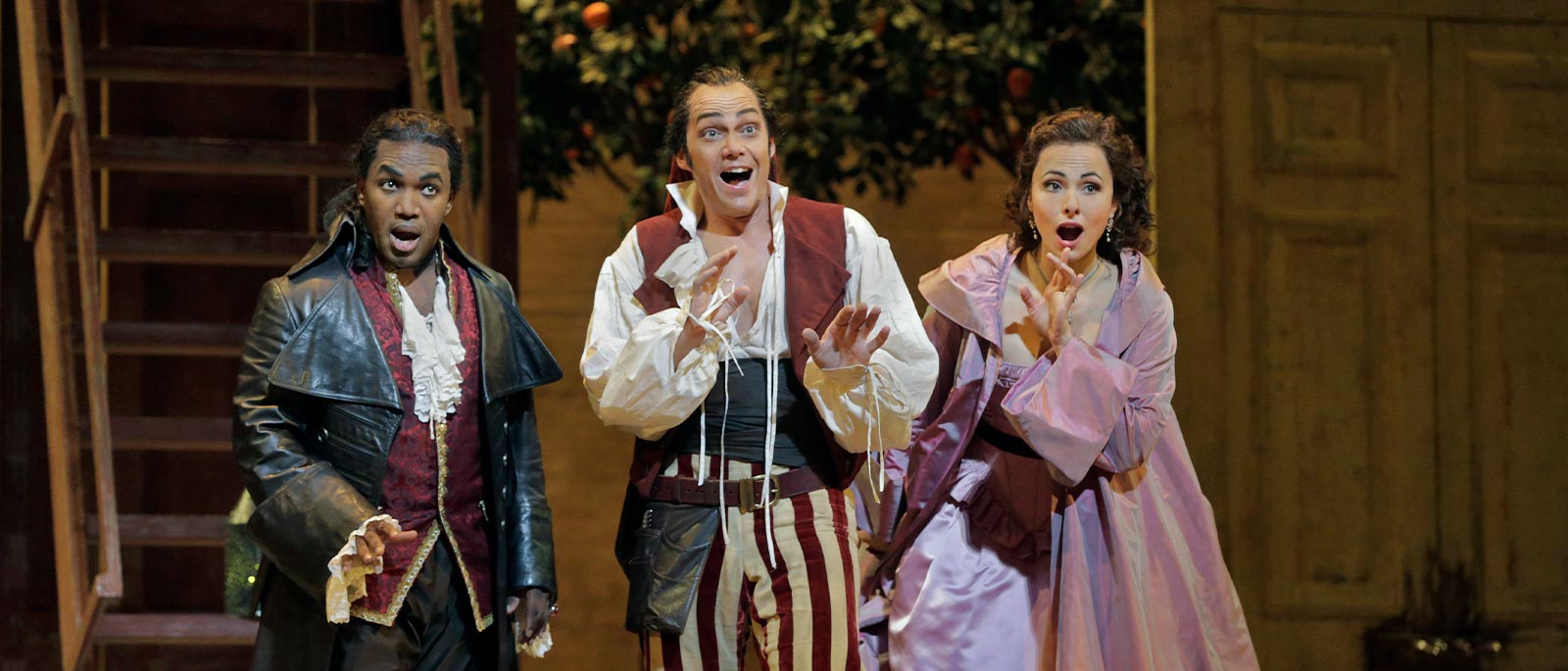 Wednesday, December 23
Rossini's Il Barbiere di Siviglia
Rossini's irreverent farce about a feisty young noblewoman with a mind of her own has delighted operagoers for more than two centuries. Its setting—rustic Seville—and zany storyline call for a cast of ace performers with dazzling stage presence, sizzling comic timing, and vocal agility to spare, making this the perfect playground for virtuoso singers as well as an ideal viewing experience for audiences of all ages.
Thursday, December 24
Puccini's La Bohème
As classic as opera gets: the most-performed work in Met history, in Franco Zeffirelli's beloved staging (the most-performed production in Met history), documented in a 1982 telecast that stars four Met legends: Teresa Stratas, José Carreras, Renata Scotto, and James Morris. An archetypal tragedy filled with gorgeous and deeply affecting music, Puccini's timeless tale of love, camaraderie, jealousy, and loss in the garrets and cafés of bohemian Paris has reliably enchanted audiences and left them in tears since its 1896 premiere.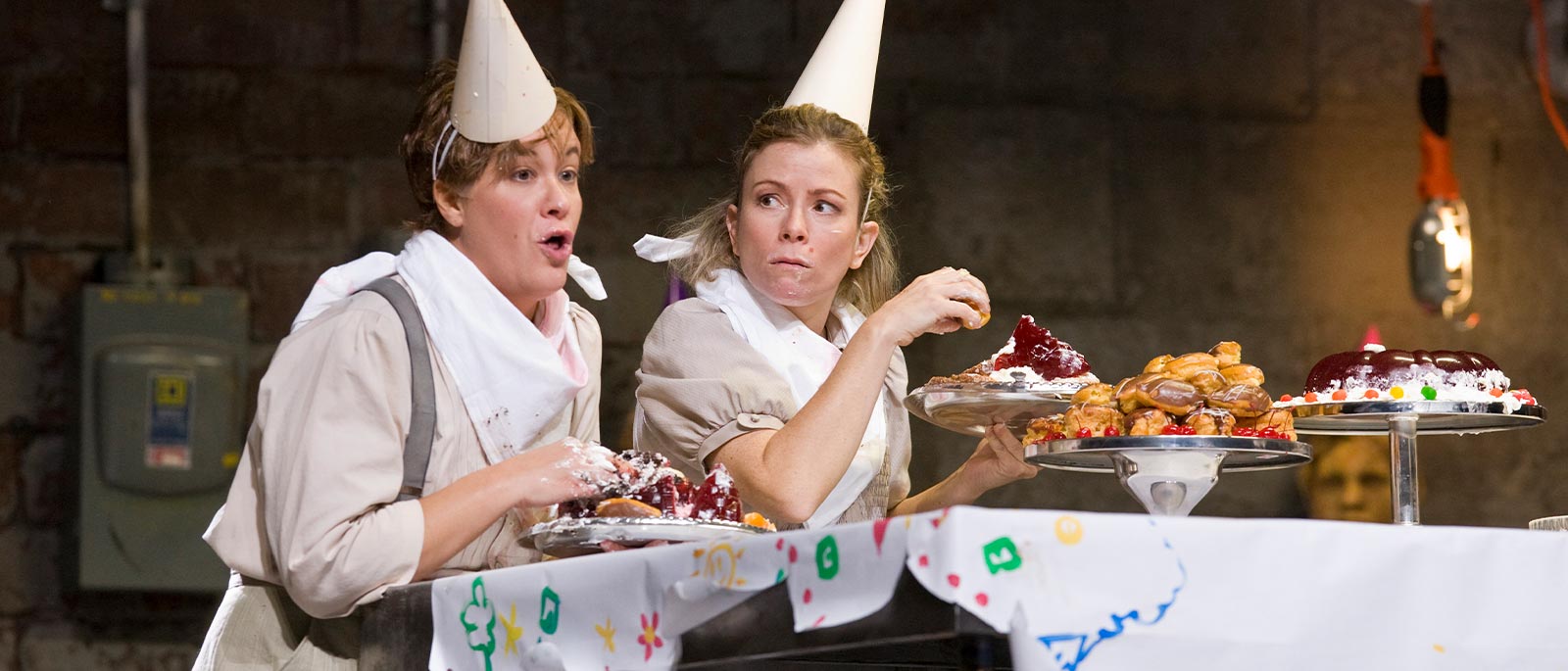 Friday, December 25
Humperdinck's Hansel and Gretel
Richard Jones's deliciously deranged production embraces the macabre sensibility of the original Brothers Grimm story, filling the stage with comically enlarged chefs, a fish-headed table waiter, and the most epic food fight the Met stage has ever seen. This performance presents the company's popular family-friendly version of the staging, which is abridged and sung in English but still serves up course after course of Humperdinck's luscious music, combining lyrical, folk-inspired melody and rousing orchestral grandeur.
Saturday, December 26
Lehár's The Merry Widow
This witty gem by Franz Lehár, the early 20th century's reigning grand duke of Viennese operetta, goes down like fine riesling and continues to enchant with its mash-up of Balkan embassy politics, lilting waltzes, can-can dancers, and the wealthy title character's beloved centerpiece aria about a Slavic wood sprite called a Vilja. The Met's tantalizing, taffeta-and-lace production delivers all the goods, in English, with an ideal cast of opera and Broadway stars.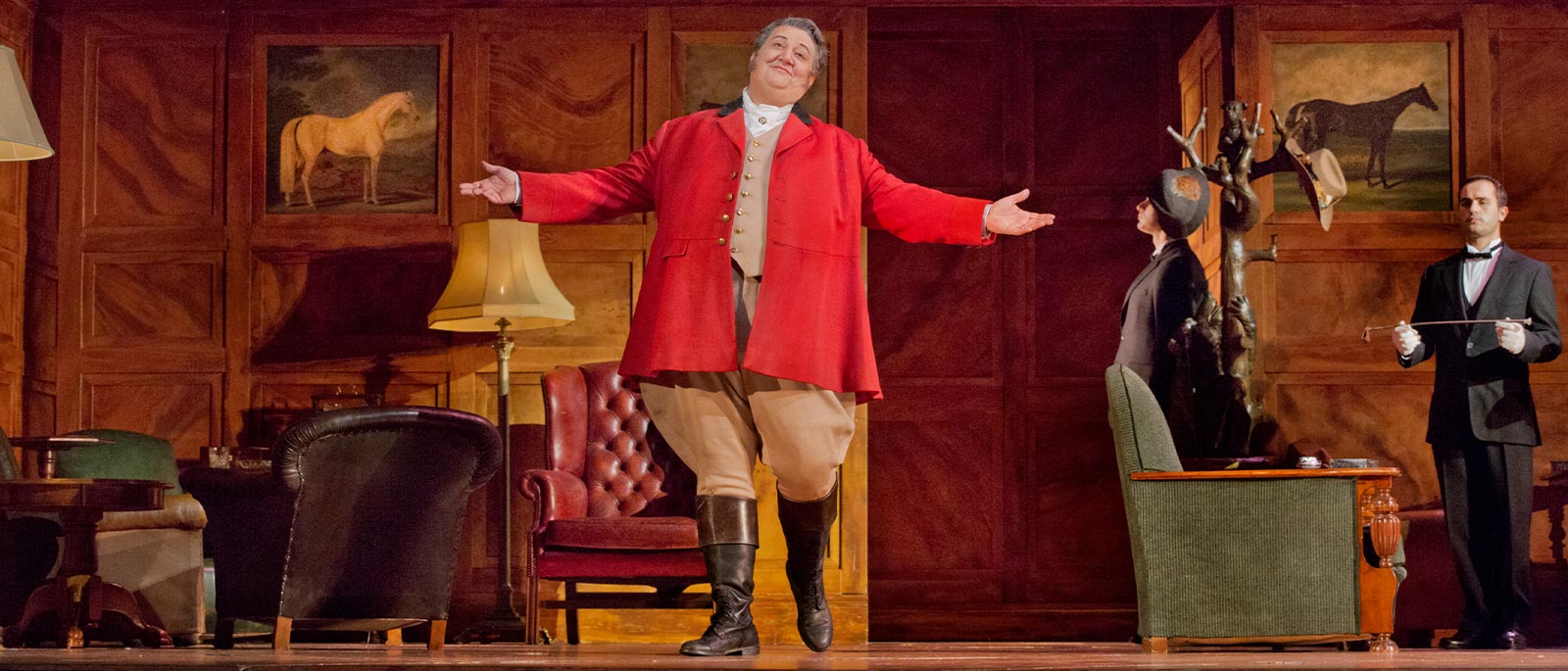 Sunday, December 27
Verdi's Falstaff
Verdi finished his sublime final opera when he was almost 80 years old, capping a fruitful career with a bawdy adaptation of scenes from Shakespeare's The Merry Wives of Windsor and Henry IV. His classic operatic farce charts a knight's gold-digging efforts to seduce two married women, leading to belly-flopping failure on both counts. The score, meanwhile, is a complete tour de force, demonstrating the old master's still-youthful panache, as well as his profound insight into human nature.