Weekly Guide: November 23–29
This week of Nightly Met Opera Streams revels in the delicious dysfunction of opera's most disturbing family dynamics. Read on for an introduction to all of the family drama.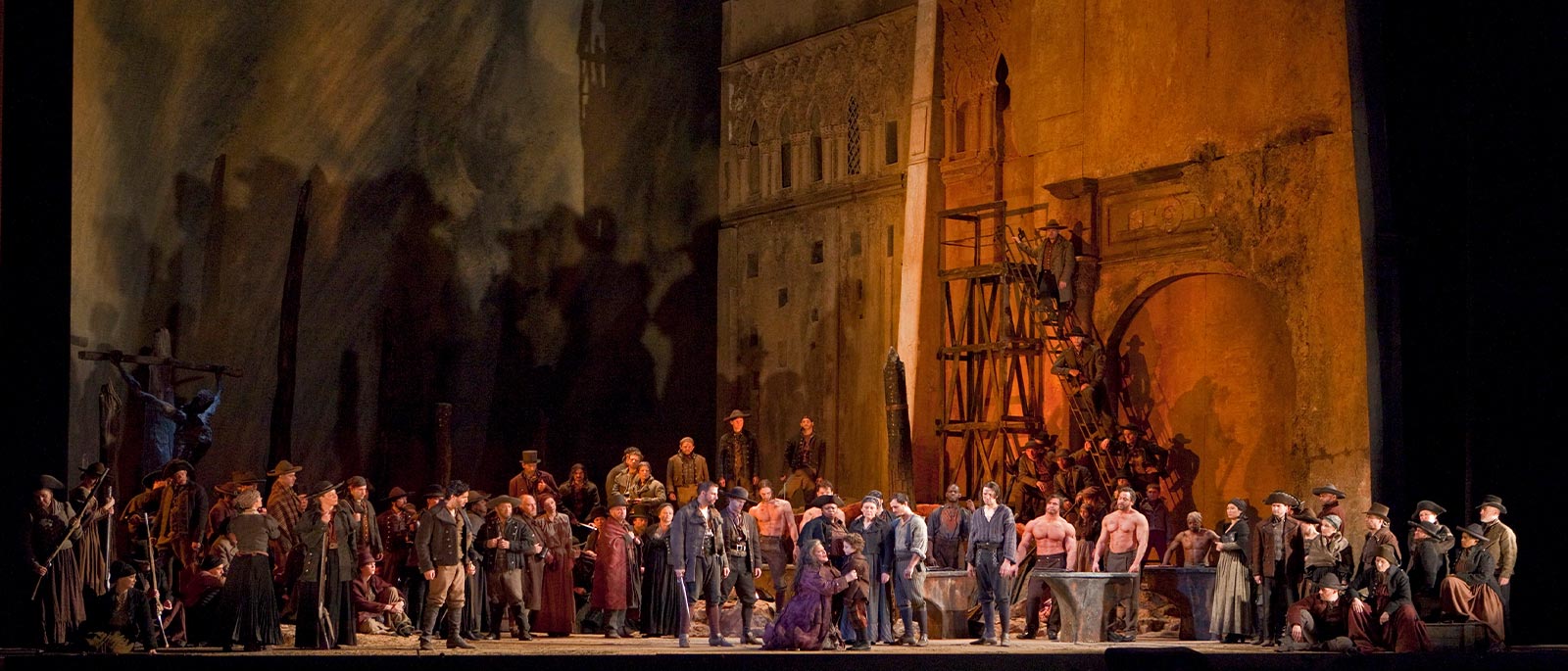 Monday, November 23
Verdi's Il Trovatore
The clichéd quip, attributed to Enrico Caruso, is that it's easy to put on a great performance of Verdi's hot-blooded drama—all you need is the four best singers in the world. In this Live in HD transmission, the Met sought to do just that, assembling a powerhouse quartet to tackle the daunting principal roles: soprano Sondra Radvanovsky, mezzo-soprano Dolora Zajick, tenor Marcelo Álvarez, and beloved late baritone Dmitri Hvorostovsky. The four stars tear into Verdi's thrilling score, packed from beginning to end with memorable arias, searing and swooning duets, and rousing ensemble and choral numbers.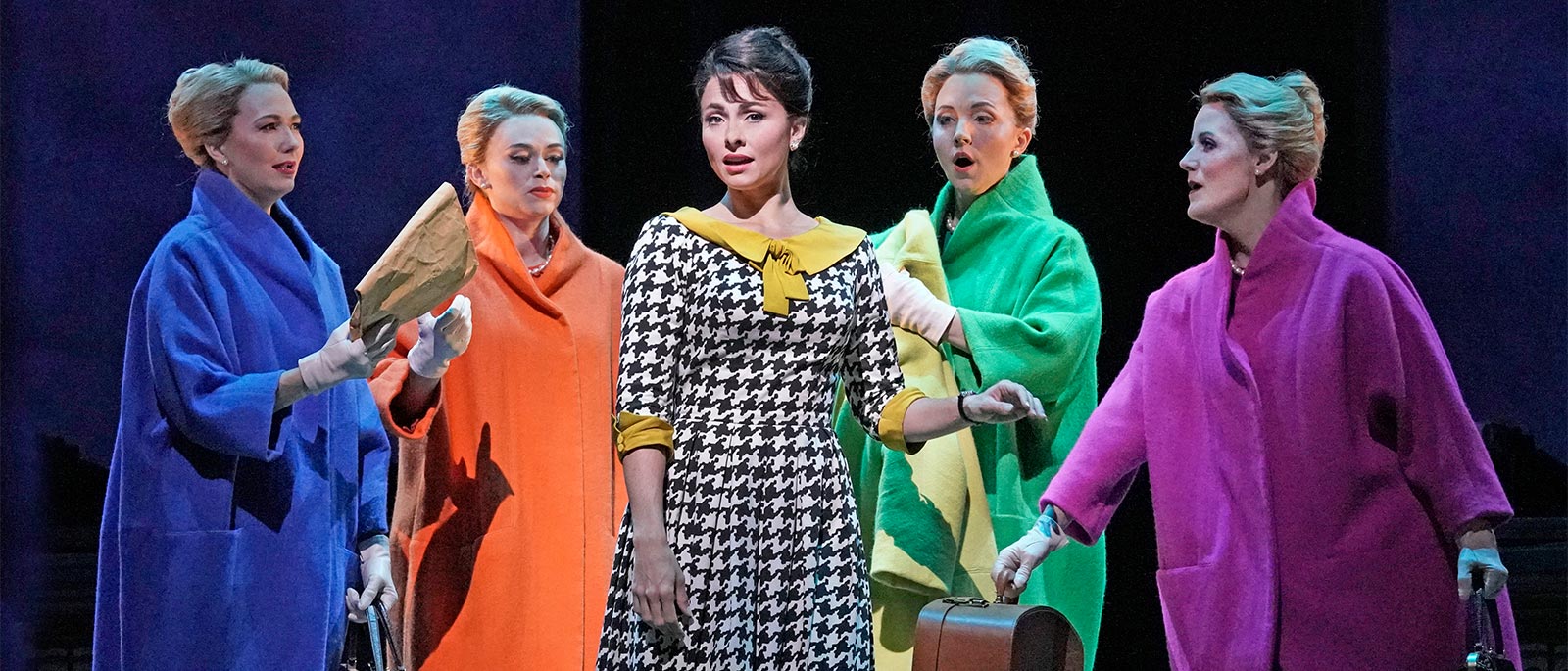 Tuesday, November 24
Nico Muhly's Marnie
Composer Nico Muhly's contemporary thriller, which had its Met premiere in 2018, is a haunting adaptation of the 1961 Winston Graham novel that also spawned Hitchcock's film of the same name. Chronicling the exploits of a disturbed young con-woman whose repressed childhood trauma triggers multiple shifts of identity, the opera supplies a plum role for a mezzo-soprano, a cinematic staging, and some of the most colorful and vibrant 60s-inspired garments ever to grace the Met stage.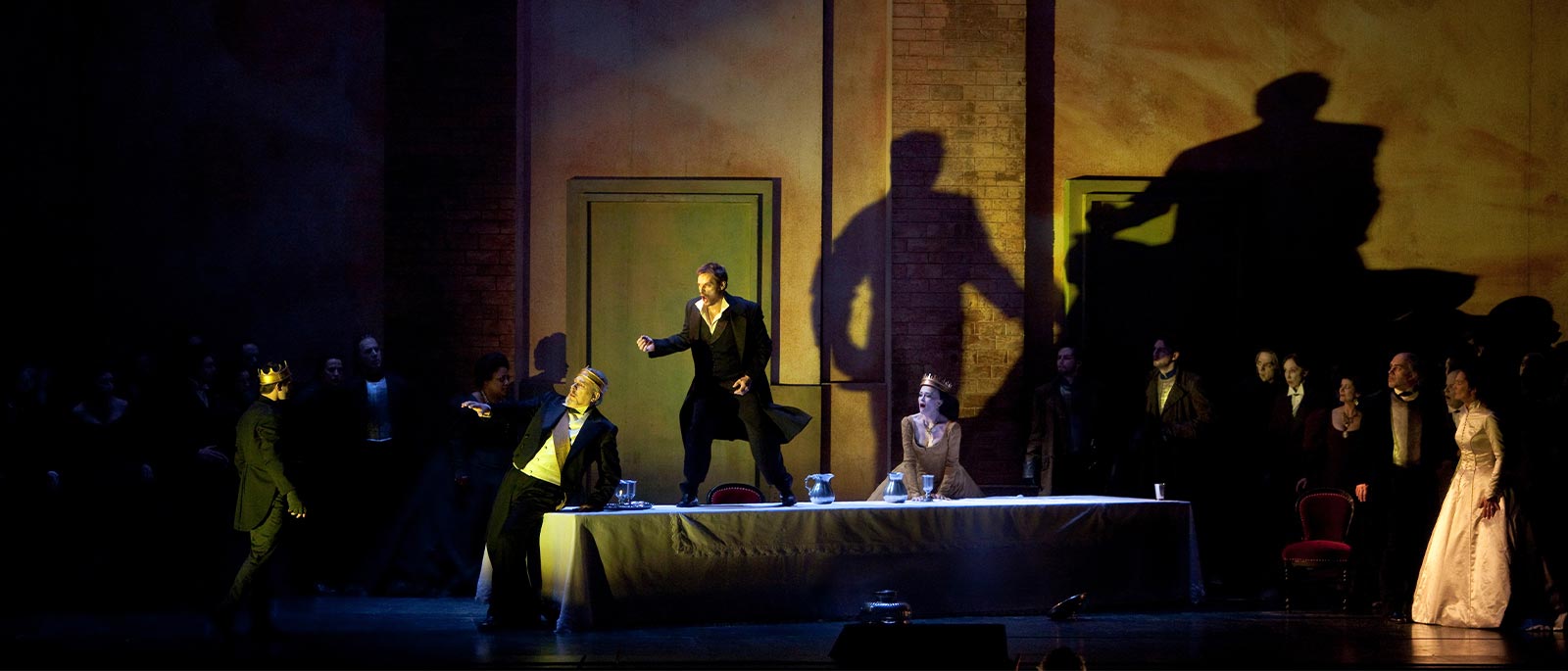 Wednesday, November 25
Thomas's Hamlet
Ophélie enjoys an elevated position in Ambroise Thomas's retelling of the Shakespeare classic. Although the composer banished many of the subplots and supporting characters of the original—no room for Rosencrantz at the Paris Opéra, alas—he left plenty of room in his fourth act for the heroine's astounding, quasi-improvisational mad scene. Those in attendance at its 1868 premiere included Alexandre Dumas père and the composer Hector Berlioz—both were rendered inconsolable by Ophélie's suicide.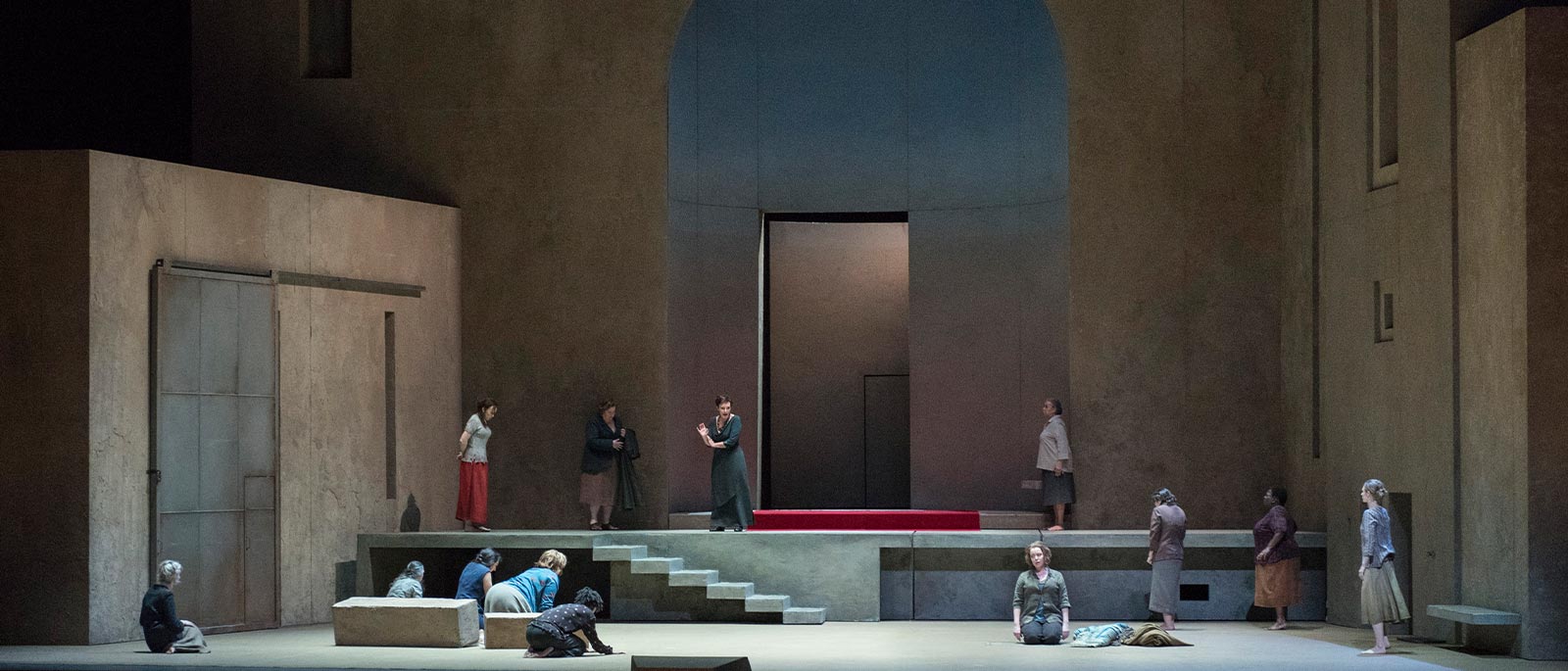 Thursday, November 26
Strauss's Elektra
In 1909, not five years after scandalizing the cultural intelligentsia with his lurid one-act opera Salome, the young Richard Strauss shocked them again with a darkly psychoanalytic take on the Sophocles play about an ancient Mycenaean princess's wish to avenge the assassination of her father, Agamemnon. Sparks fly throughout her confrontations with various members of her family, and the chilling score calls for singers capable of competing with the largest orchestra in the standard opera repertory.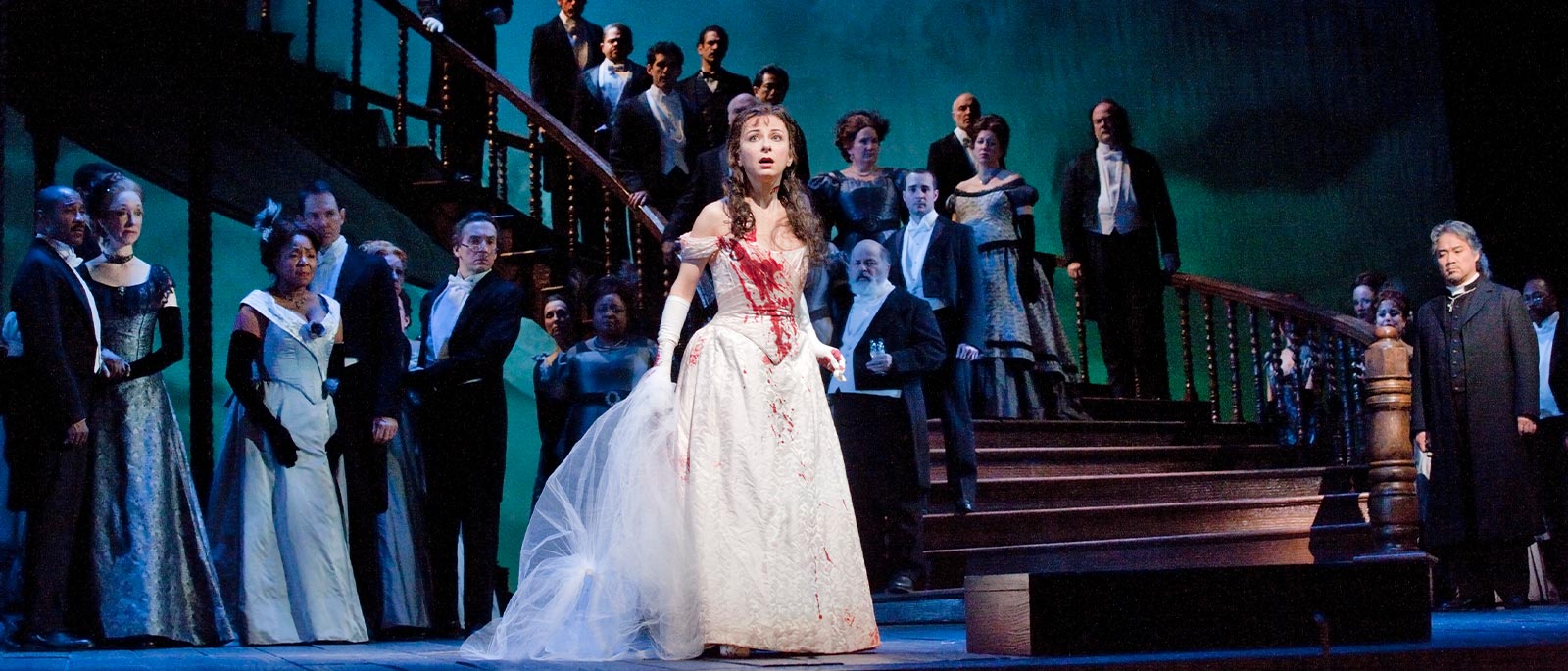 Friday, November 27
Donizetti's Lucia di Lammermoor
The title role of Donizetti's chilling tragedy based on Sir Walter Scott has become an icon in opera and beyond, an archetype of the constrained woman asserting herself in society. The insanity that overtakes and destroys Lucia, depicted in opera's most celebrated mad scene, has especially captured the public imagination. Donizetti's handling of this fragile woman's state of mind remains seductively beautiful, thoroughly compelling, and deeply disturbing, but the score as a whole brilliantly displays the composer's mastery of bel canto vocal writing.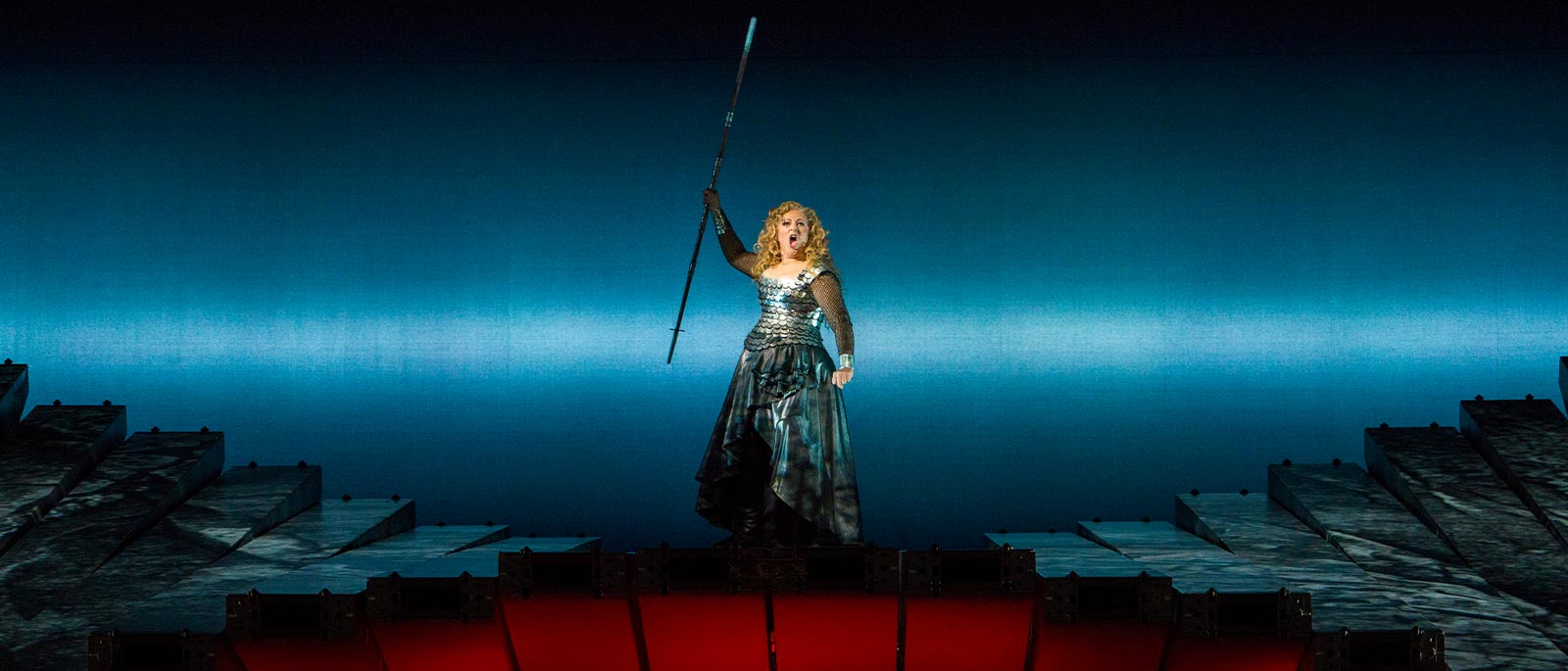 Saturday, November 28
Wagner's Die Walküre
The second installment of the Ring cycle, Die Walküre is the most popular and most self-contained episode in the epic tetralogy. It combines the mythical machinations of gods and demigods with the deeply human love story of the brave hero Siegmund and the dignified Sieglinde, whose passion is undiminished even when they discover that they are long-lost brother and sister, separated at birth. It also features one of opera's most touching father-daughter relationships—that between Wotan, king of the gods, and his warrior-maiden daughter Brünnhilde, leader of the Valkyries.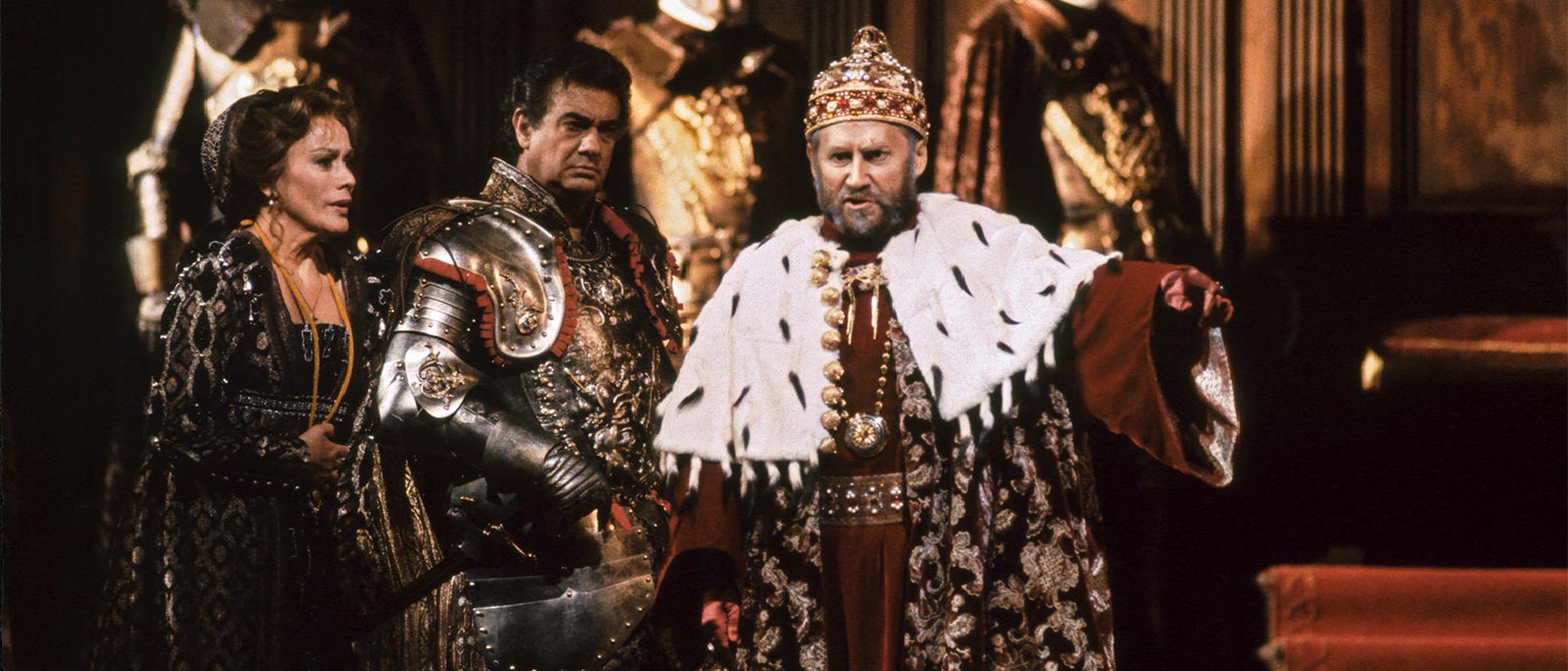 Sunday, November 29
Verdi's Simon Boccanegra
The title ruler of Simon Boccanegra is one of the repertory's most compelling characters, a 14th-century Doge of Genoa, beset on all sides, juggling political adversaries bent on murder with his love for his long-lost daughter Amelia. In addition to Boccanegra's searing internal conflict between public duty and private grief, the story offers cloak-and-dagger intrigue, passionate young love, and noble sacrifice—set to an unfailingly dramatic, enveloping score that only Verdi could have created.