Weekly Guide: November 16–22
The next week of free Nightly Opera Streams celebrates the Met's beloved Music Director, Yannick Nézet-Séguin, and features seven of the maestro's most exciting appearances in our Live in HD series. Learn more about the full lineup with this guide.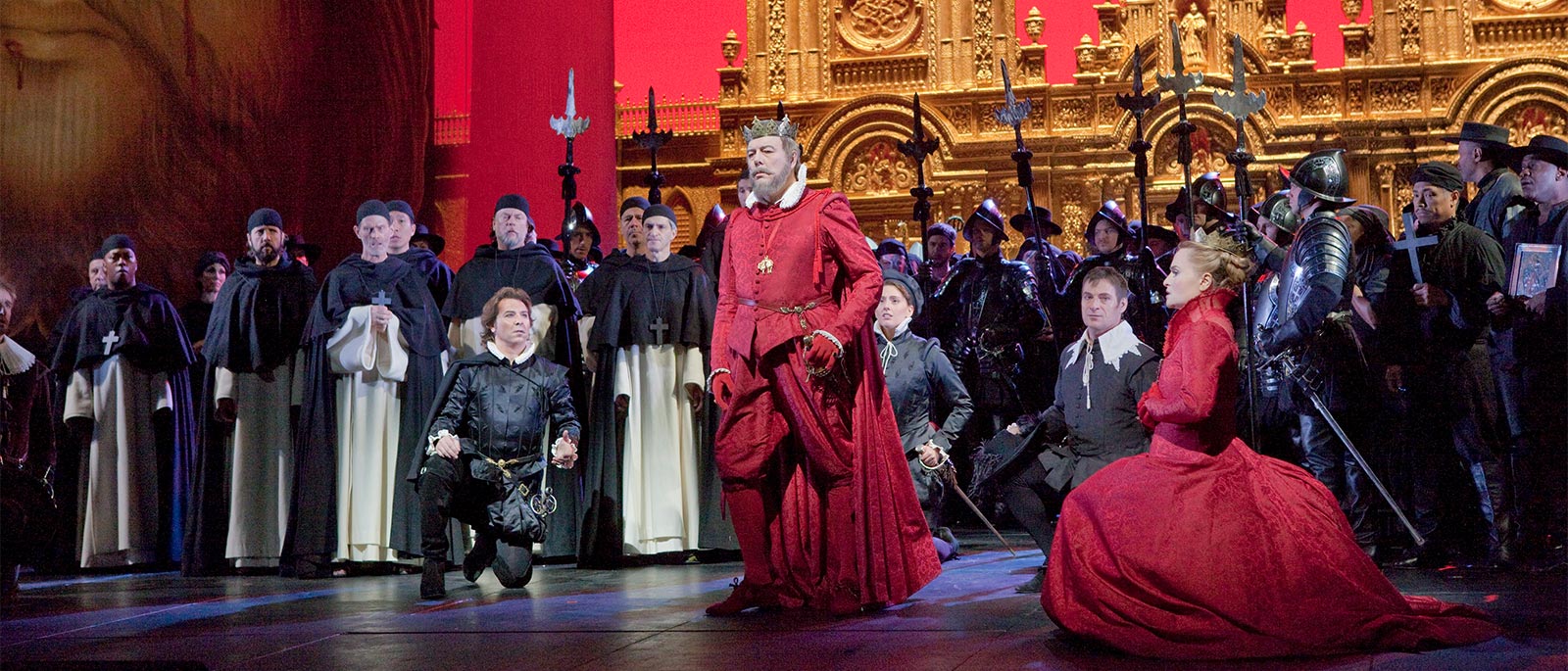 Monday, November 16
Verdi's Don Carlo
With its inexhaustible bounty of arias, duets, quartets, and even a prison riot, this historical masterwork about the heir-apparent of King Philip II of Spain shows the composer at his thrilling, imaginative best. The six singers at the helm must be steely and intrepid, capable of delivering high notes, steroidal emotions, and the narrative twists and turns of this titanic score.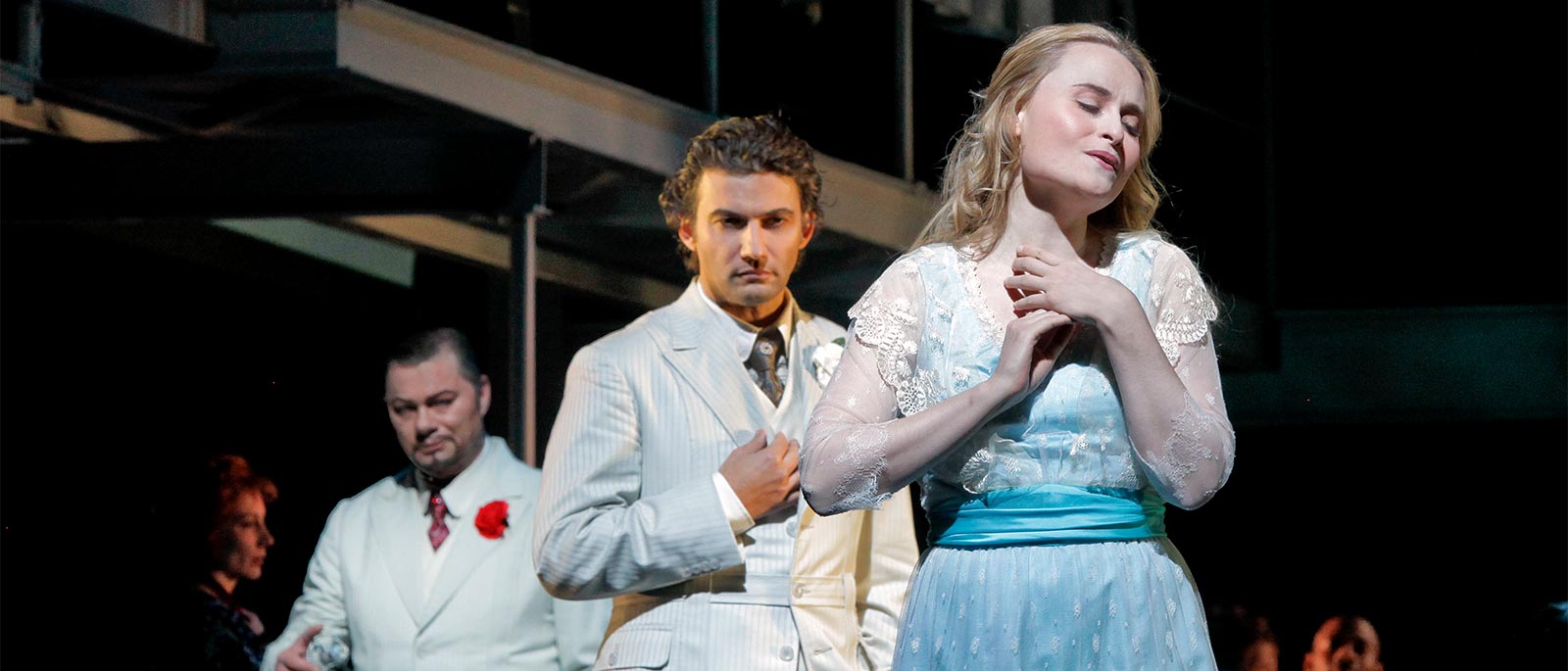 Tuesday, November 17
Gounod's Faust
The legend of Faust, the aging philosopher who sells his soul for renewed youth and earthly delights, has inspired many operatic adaptations, but none has proved as popular as Gounod's rich, elegantly Gallic interpretation, which was the very first opera ever performed at the Met in 1883. Offering an ardent tenor role for the title character, meltingly lyrical music for the beautiful and naïve Marguerite, and a smooth-talking take on Méphistophélès for bass, it delivers all of the hallmarks of 19th-century French opera.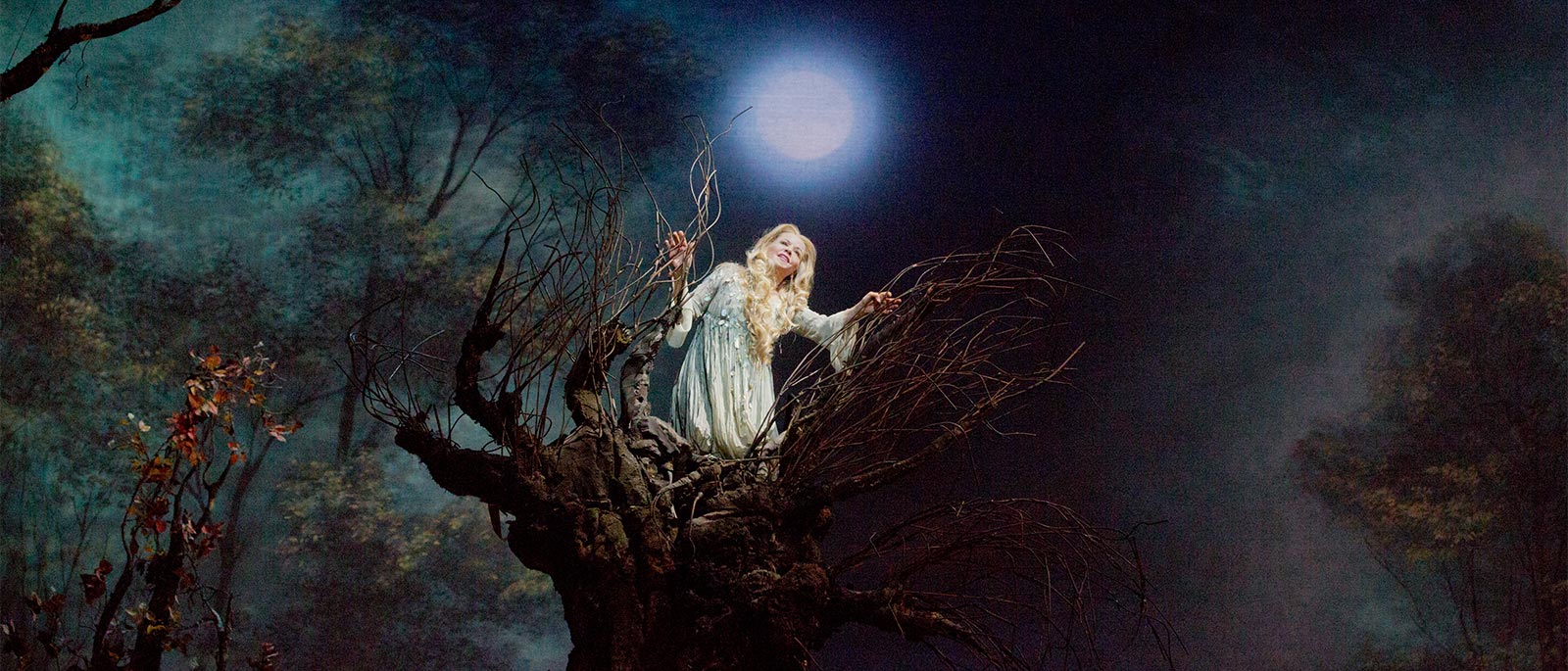 Wednesday, November 18
Dvořák's Rusalka
A cornerstone of Czech opera, Dvořák's dark and melodious take on the old Slavic yarn about a water nymph who falls in love with a human entered the repertoire in 1901. In recent decades, it has become a staple for lyric sopranos, who relish the title role's spellbinding Song to the Moon in the first act—although the greatest challenge might be the nymph's silent second act, after the love-struck Rusalka trades her voice to a scenery-chewing witch for the chance to become human.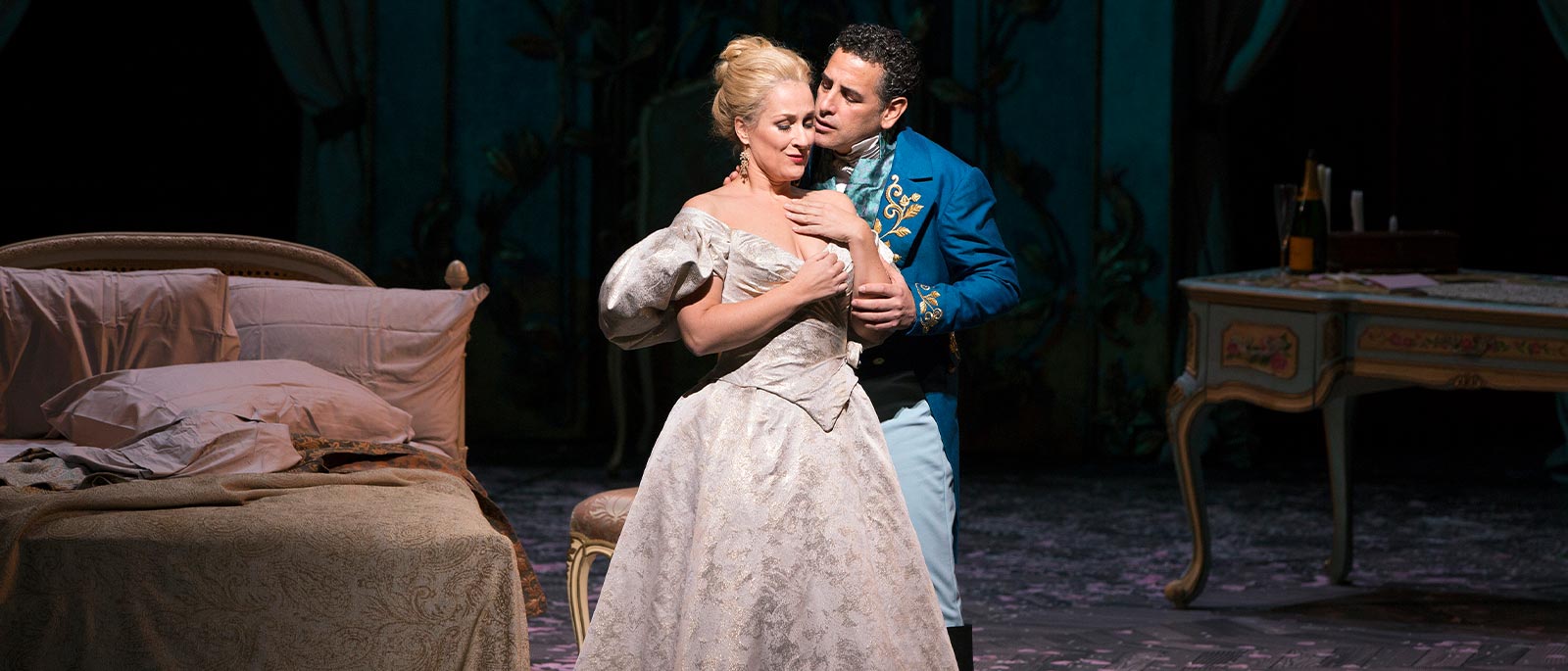 Thursday, November 19
Verdi's La Traviata
Few operatic figures are as beloved as Violetta, the dignified, selfless, and sickly heroine of Verdi's classic tragedy. An elegant courtesan with a heart of gold, she chooses true love over the amusements and riches of her glamorous Parisian life, then sacrifices everything for the sake of a young woman she's never even met. All of this—the glitter of her earlier wealth, the heat of her passion with the ardent young Alfredo, the pain of their separation, and her tragic end—lands with devastating weight thanks to Verdi, whose score stands as one of music's greatest depictions of love and loss.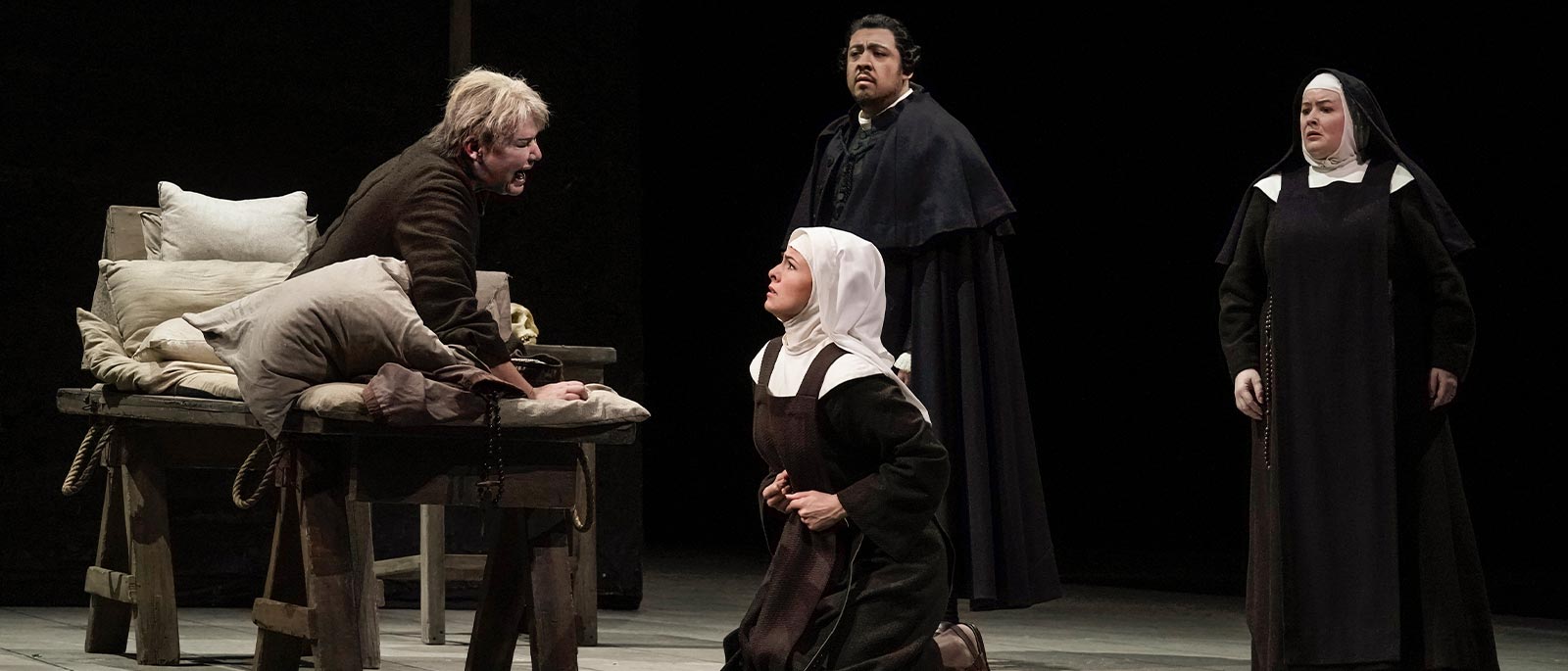 Friday, November 20
Poulenc's Dialogues des Carmélites
Since its premiere in 1957, Poulenc's shattering drama about a group of Carmelite nuns during the French Reign of Terror has maintained its ability to shock: Its blunt final scene is about as intense and gripping as opera gets. But the opera is also disarmingly tender, with scenes of great intimacy and sweetness, and a sensitive score well suited to its almost entirely female cast. The composer's deep-seated fascination with spiritual music enabled him to craft an opera that brilliantly conveys the power of faith and loyalty, even during one of history's darkest moments.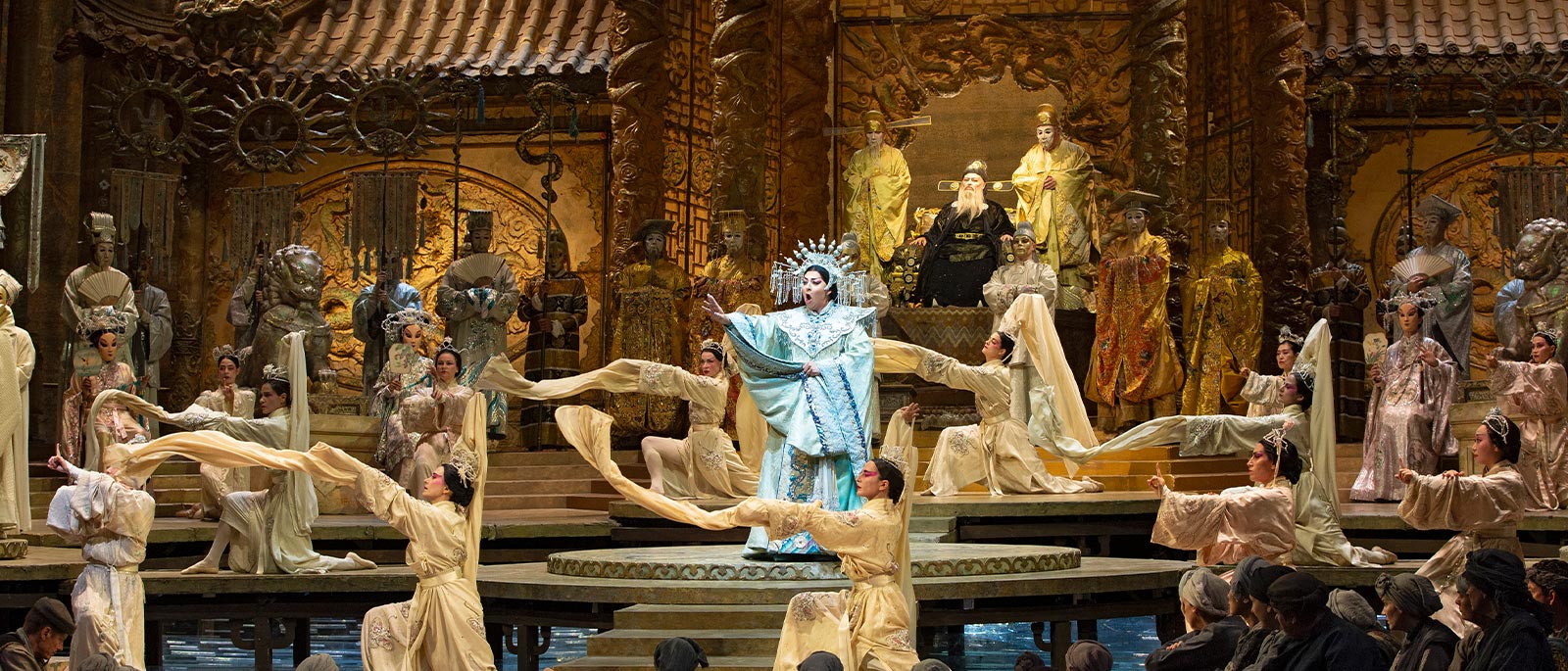 Saturday, November 21
Puccini's Turandot
An ancient Chinese princess presents each new suitor with a series of riddles; success will win her hand, but failure costs his head. One brave warrior prince rises to the challenge, determined to thaw Turandot's frozen heart. Puccini raises the temperature to boiling by lavishing the legendary tale with some of his finest and most spectacular music—not to mention "Nessun dorma," one of the catalog's most beloved arias. Combined with Franco Zeffirelli's breathtakingly opulent production, it makes for one of opera's grandest experiences.
Sunday, November 22
Berg's Wozzeck
A brutal yet captivating piece of music and theater, Wozzeck is based on Georg Büchner's groundbreaking play Woyzeck, a searing, shockingly modern drama that was written in the 1830s but first saw the stage some 80 years later as the First World War inexorably approached. It is the harrowing tale of a hapless soldier driven by humiliation and jealousy to murder his lover, and Berg only amplifies the suffering and horror with his brilliantly thorny, overwhelmingly powerful score—the ultimate musical depiction of a mind's descent into madness.