Opera History Tour Guide, Part II
Our tour through opera history concludes with eight operas spanning some 125 years from the late 19th century to the present day, a time period during which the evolutionary progress of musical style branched off in many different fascinating directions. Below is a tour guide to help you navigate the lineup. By Jay Goodwin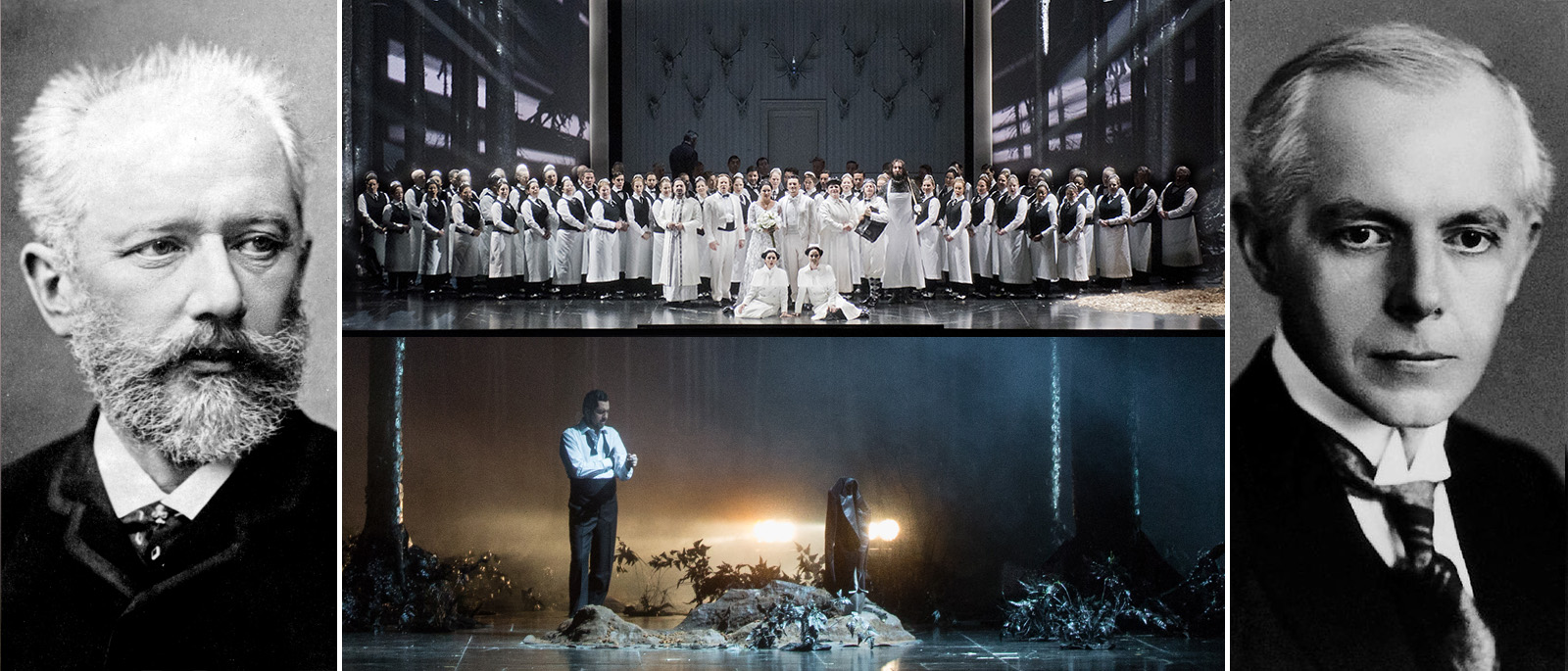 Monday, November 9
Tchaikovsky's Iolanta / Bartók's Bluebeard's Castle
Two very different fairy-tale operas, from two very different moments in time, share this unique double bill. The first, Iolanta by Pyotr Ilyich Tchaikovsky (1840–1893), is a dreamy and unlikely story of a blind princess who is kept ignorant of the existence of sight in order to spare her the pain of understanding her own affliction. Tchaikovsky's final opera, it premiered the year before the composer's death and showcases the combination of lush, precisely-crafted music and heightened emotional intensity characteristic of his work throughout his career.
In contrast to Iolanta, which ultimately delivers a happy-ever-after ending, Bluebeard's Castle is one of the repertory's most harrowing works. The great Hungarian composer Béla Bartók (1881–1945) wrote it in 1911, under the influence of the ultramodern music of Debussy and the Symbolist poetry and drama of Maeterlinck. But Bartók also wanted to write a distinctly Hungarian opera—hence a libretto in his native tongue and the incorporation of melodic and harmonic elements inspired by Transylvanian folk music. A darkly surreal psychological thriller, it is based on a fairy tale by Charles Perrault, but the way Bartók's devastating retelling incorporates these many inspirations into his uniquely visceral musical style results in something truly sui generis.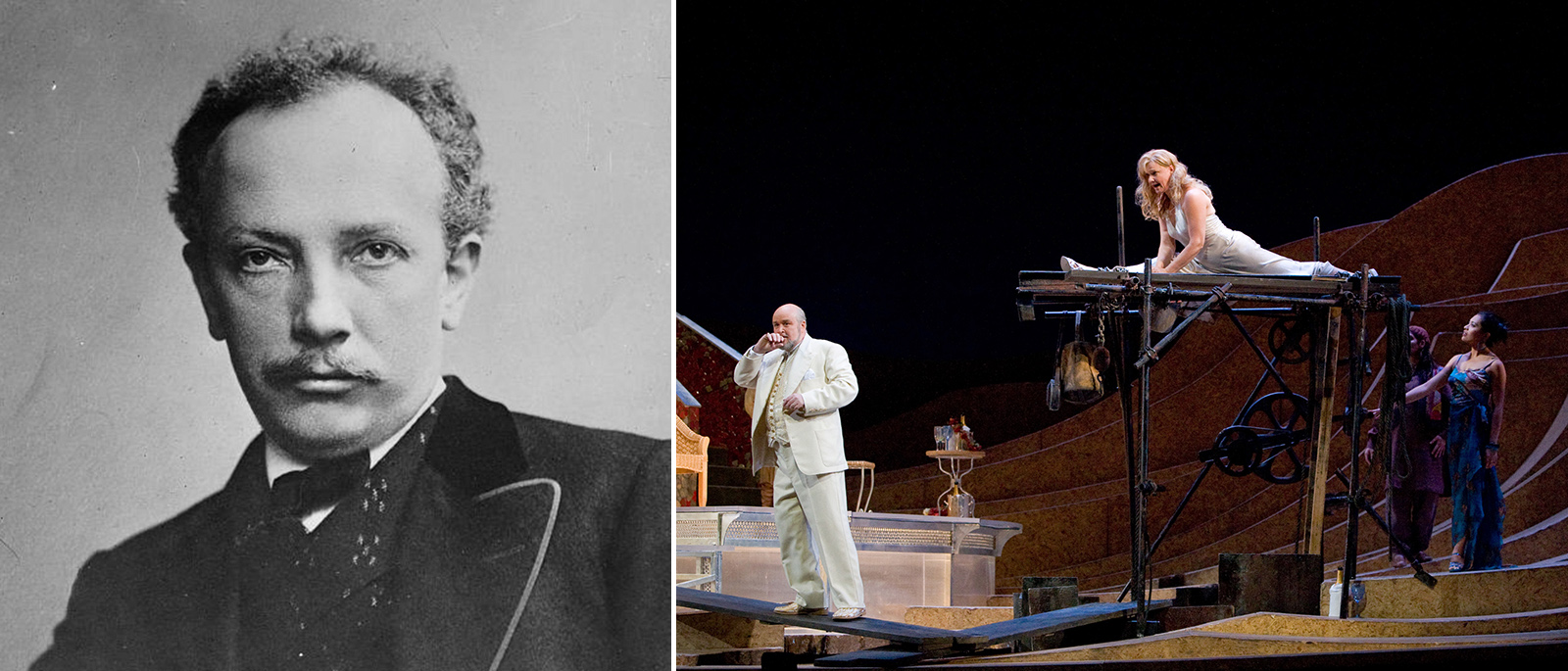 Tuesday, November 10
Strauss's Salome
Looking back on the full operatic career of Richard Strauss (1864–1949), the variety and evolution of style is astounding—from the bittersweet elegance of Der Rosenkavalier to the mystical grandeur of Die Frau ohne Schatten and the high-concept experimentalism of Ariadne auf Naxos, just to name a few. But the operagoing public first came to know Strauss through a short, modernistic shocker. With the 1905 premiere of his salacious, brutal, and overwhelmingly ingenious Salome, Strauss immediately became one of opera's most famous and controversial figures. This completely unprecedented one-act masterpiece welds Oscar Wilde's graphic take on the biblical tale of King Herod's stepdaughter Salome with the most audacious and avant-garde, and overpoweringly intense, score Strauss had yet created—music that feels so hot it could burn you. By the time the deranged antiheroine has finished the notorious Dance of the Seven Veils and stands before the audience entirely stripped of clothing and pretense, one has the sense that Strauss has done the same to opera itself.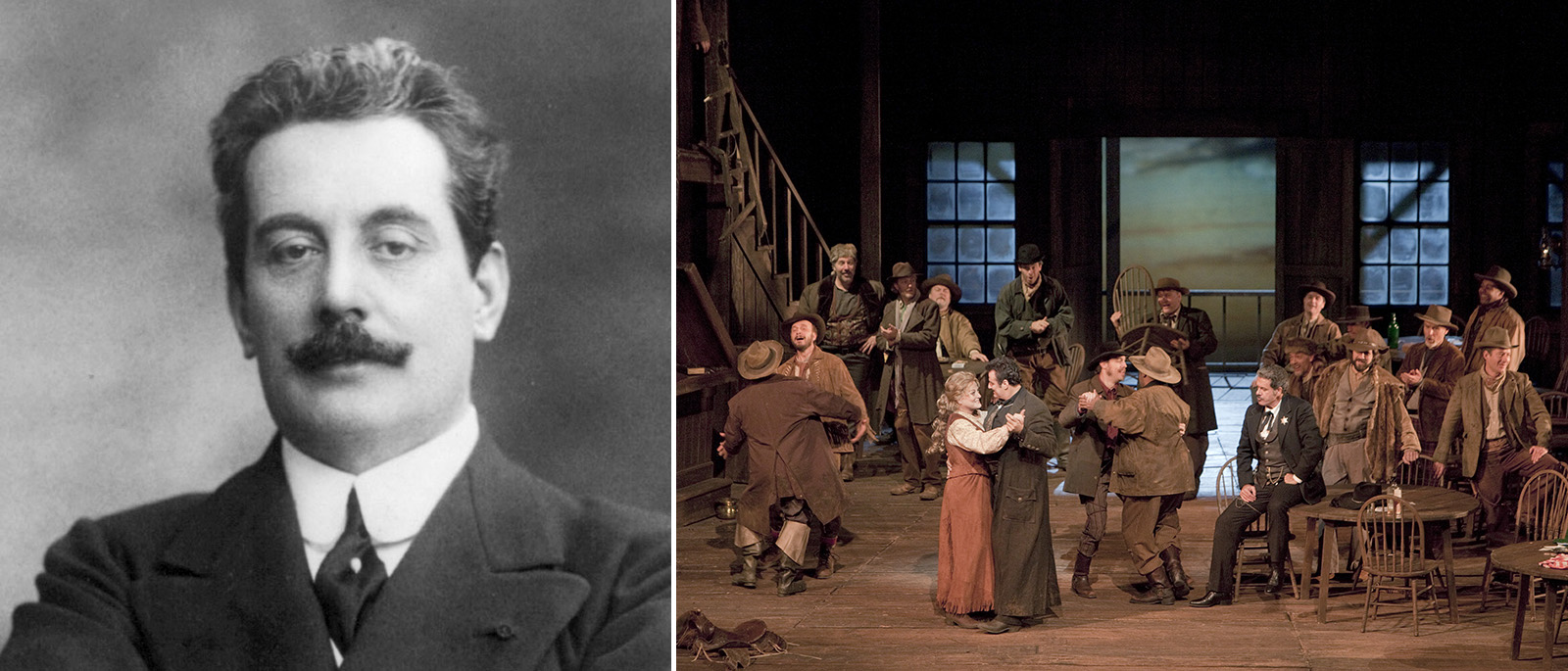 Wednesday, November 11
Puccini's La Fanciulla del West
In 1910, when La Fanciulla del West had its highly promoted and publicized world premiere at the Metropolitan Opera—the Met's very first world premiere—Giacomo Puccini (1858–1924) was a colossus of Italian opera. His La Bohème, Tosca, and Madama Butterfly had already earned a prominent place in the repertory that they have never relinquished. But while Fanciulla delivered plenty of the ingredients that made those earlier works so successful—unforgettable melodies, heart-stoppingly beautiful arias, brisk dramatic pacing, sympathetic and relatable characters, orchestral grandeur, etc.—this new opera also broke fresh ground for Puccini. For one thing, it is a story of the American West, a new source of inspiration for the composer, who imbued his music with a palpable sense of the swashbuckling freedom and wide-open spaces of that landscape and culture. The expanded musical (and especially orchestral) palette also reflects the influence of the quickly modernizing musical currents of the day, exemplified in Strauss's Salome and the music of Debussy. And finally, Puccini was clearly inspired by his opera's heroine, an independent and self-sufficient woman, both kind and tough, who marks a significant departure from his noble yet ultimately unempowered earlier leading ladies.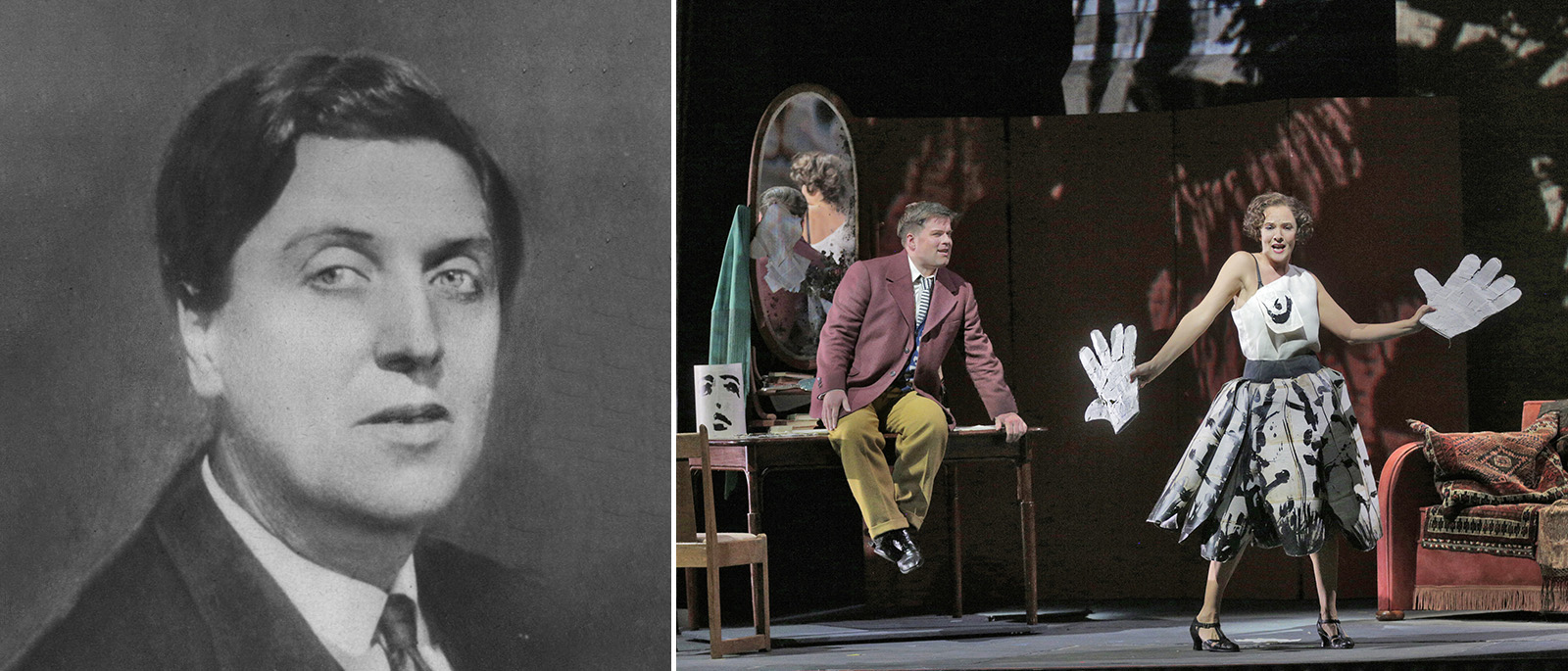 Thursday, November 12
Berg's Lulu
Simultaneously a towering musical achievement and one of the most violent and disturbing works ever to see the operatic stage, Lulu inhabits a place in the repertory all its own. Alban Berg (1885–1935) was a student of Arnold Schoenberg's and incorporated tenets of that revolutionary composer's 12-tone system—which completely abandoned the diatonic harmonic structures that had governed Western music for hundreds of years—into his own music, including Lulu. But Berg never subordinated expressiveness to ideology, and more freely moved between styles than did Schoenberg or Berg's fellow protegé Anton Webern. As a result, his finest works are kaleidoscopic, their music continually shapeshifting for maximum dramatic effect. In the case of Lulu, these prodigious powers of expression are brought to bear on a very dark tale indeed. Based on two plays by Frank Wedekind, it is the story of the ultimate femme fatale, who seduces a series of men, kills or causes the death of four of them, is herself victimized along the way, and is ultimately slain by Jack the Ripper while working as a prostitute. Throughout, Berg provides depth, ambiguity, and psychological impact with his unsettling and unforgettable score.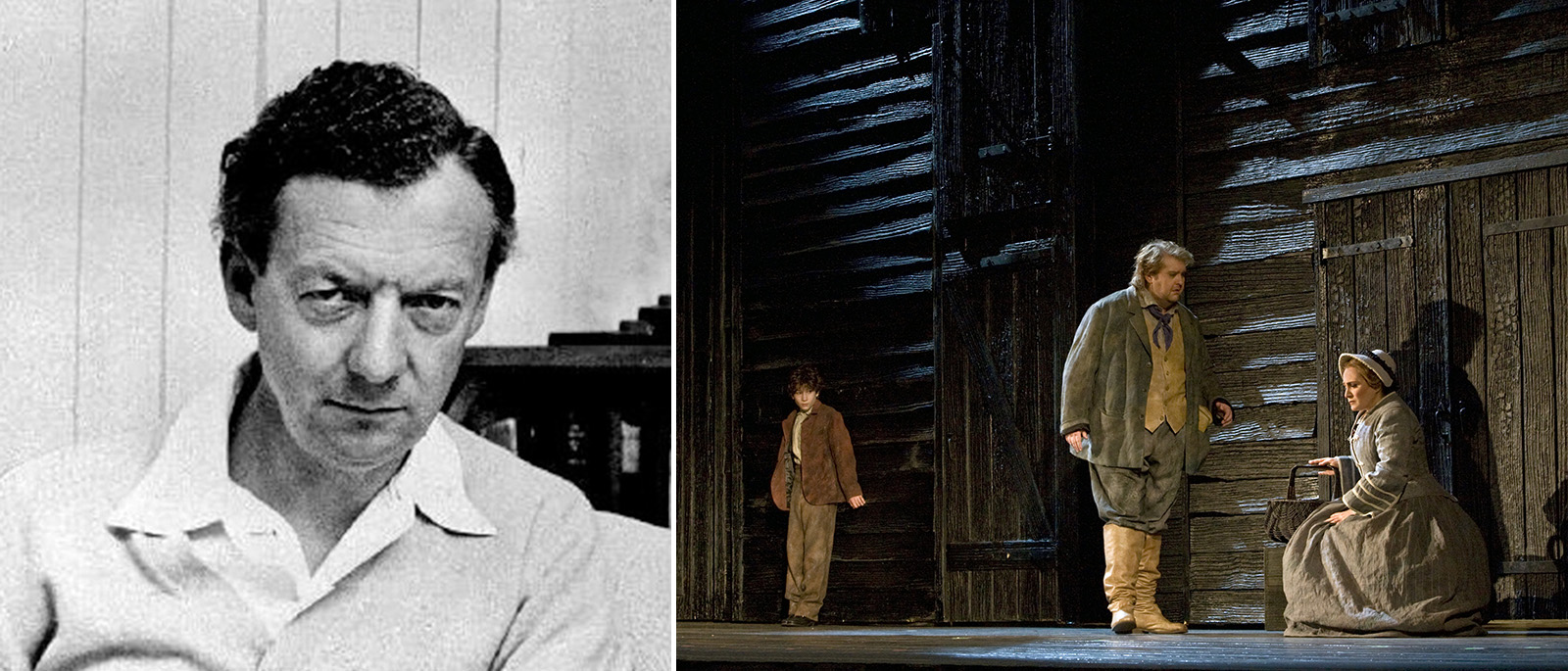 Friday, November 13
Britten's Peter Grimes
The operas of Benjamin Britten (1913–1976) are exceptional in many ways, starting with the composer's unsurpassed genius at setting the English language to music. He was also a master of musical subtlety and nuance, imbuing each measure with layers of aural interest and meaning. Peter Grimes, which premiered in 1945, is a perfect example of both of these characteristics. Based on a collection of poems by George Crabbe, it is the story of an enigmatic fisherman, the deaths of two of his young apprentices, and the judgments made about him by the close-knit community. It is a perfect vehicle for Britten's music, which breathes convincing life into the characters and the story and masterfully communicates the confusion and conflict of the situation, forcing the audience to make up their own minds. Peter Grimes also shows off Britten's sophisticated orchestral writing, every moment of the score conjuring the sights and sounds and sea spray of the small Suffolk fishing village in which the opera is set.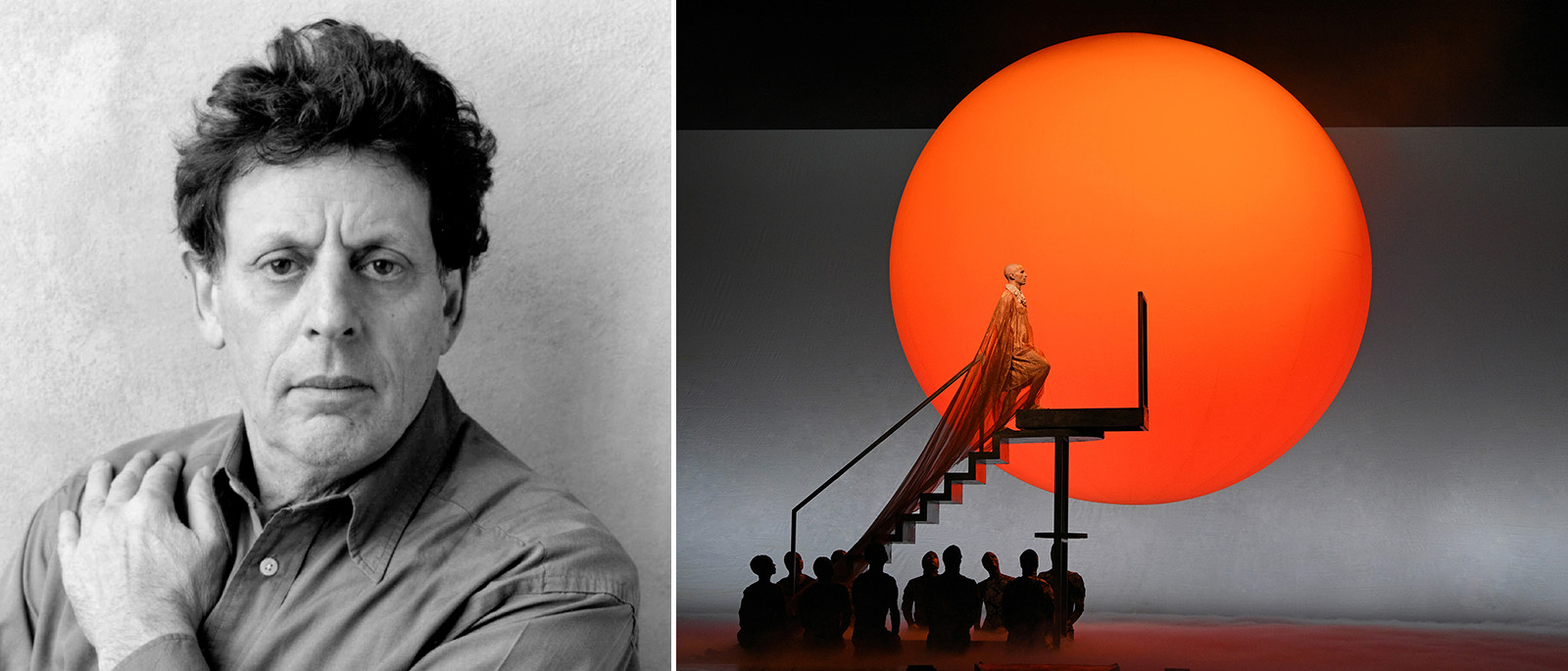 Saturday, November 14
Philip Glass's Akhnaten
One of the few contemporary composers to have achieved widespread recognition and renown outside of the classical music world, Philip Glass (b. 1937) came to prominence in the 1970s as a pioneer of musical minimalism, a style that relies on simple harmonies and extensive repetitions of melodic patterns, slowly and methodically mutating to achieve a hypnotic effect. He first applied these principles to opera in his 1976 Einstein on the Beach, a watershed work for him and for 20th-century music. It would become the first installment of what he would later call his Portrait Trilogy, a trio of operas based on the lives of important historical figures. Einstein was followed in 1980 by Satyagraha, which focused on Mahatma Gandhi, and the trilogy was completed in 1984 with Akhnaten. A speculative portrayal of the mysterious, revolutionary Egyptian pharaoh of the same name, whose attempted conversion of his subjects to the monotheistic worship of the sun led to his downfall, it uses the mesmerizing effect of minimalism to create a ritualistic atmosphere that manages to feel authentic to the ancient Egyptian setting despite, of course, bearing no resemblance to music from that time or culture.
Sunday, November 15
Thomas Adès's The Exterminating Angel
A remarkable musical talent, Thomas Adès (b. 1971) is active and acclaimed not just as a composer, but as a conductor and pianist as well. He wrote his first opera before he was 25 years old, and The Exterminating Angel is his third and most recent work in the form, premiering at the Salzburg Festival in 2016. Based on Luis Buñuel's surrealist film about an invisible force that prevents the attendees of a dinner party from leaving, it is a powerful exploration of isolation and confinement that feels particularly relevant today. Adès creates a unique and captivating sound world, incorporating a number of unusual instruments into the orchestra—including the eerie, otherworldy-sounding ondes Martenot, an early electronic instrument invented in 1928 and rarely heard since—and asking for increasingly acrobatic vocal feats from the singers to match the escalating confusion and desperation of their characters as their captivity stretches endlessly on.
Jay Goodwin is the Met's Editorial Director.