Weekly Guide: October 26–November 1
With the 2020 U.S. national elections just days away, this week features seven operatic masterpieces that put politics at center-stage. Learn more about the full lineup, which spans nearly 280 years of music, with this guide.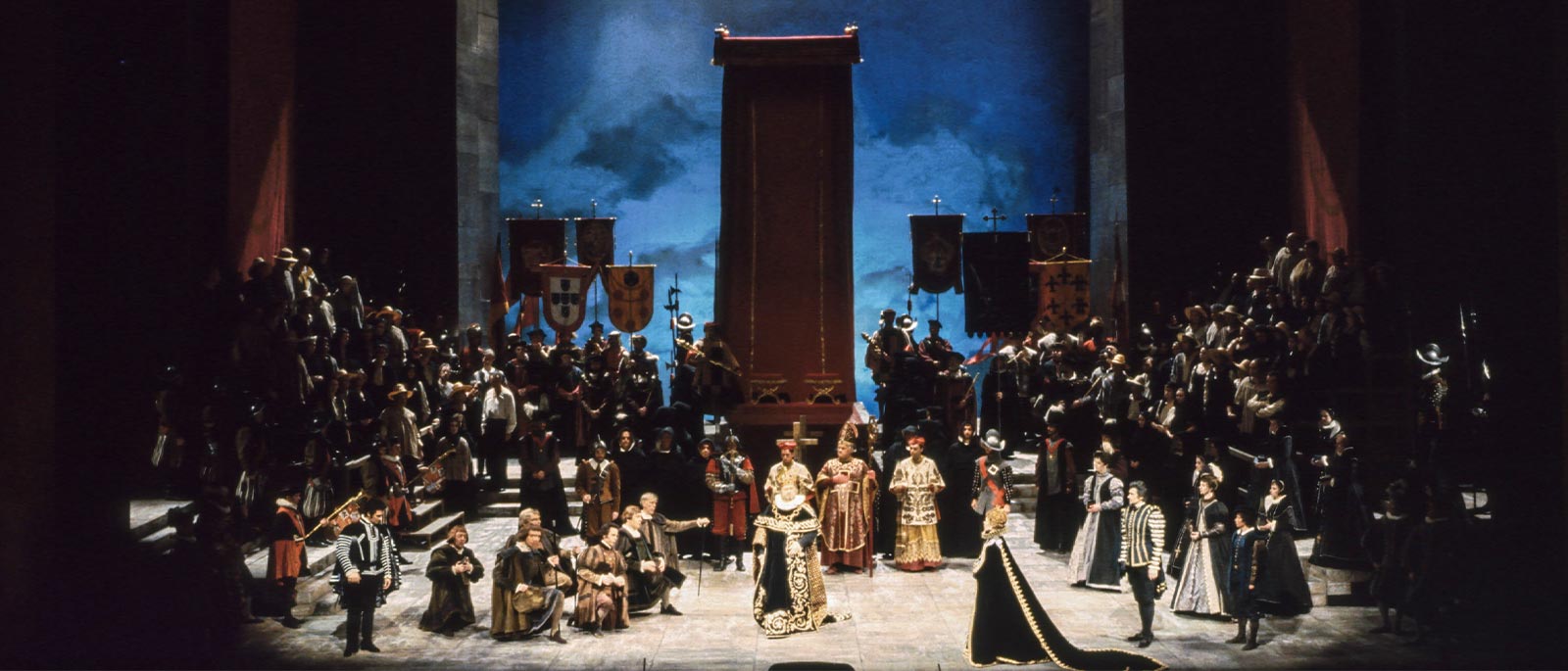 Monday, October 26
Verdi's Don Carlo
With its inexhaustible bounty of arias, duets, quartets, and even a prison riot, this historical masterwork about the heir-apparent of King Philip II of Spain shows the composer at his thrilling, imaginative best. The six singers at the helm must be steely and intrepid, capable of delivering high notes, steroidal emotions, and the narrative twists and turns of this titanic score. And in this classic telecast from 1980, legendary soprano Renata Scotto and her stellar castmates certainly rise to that challenge.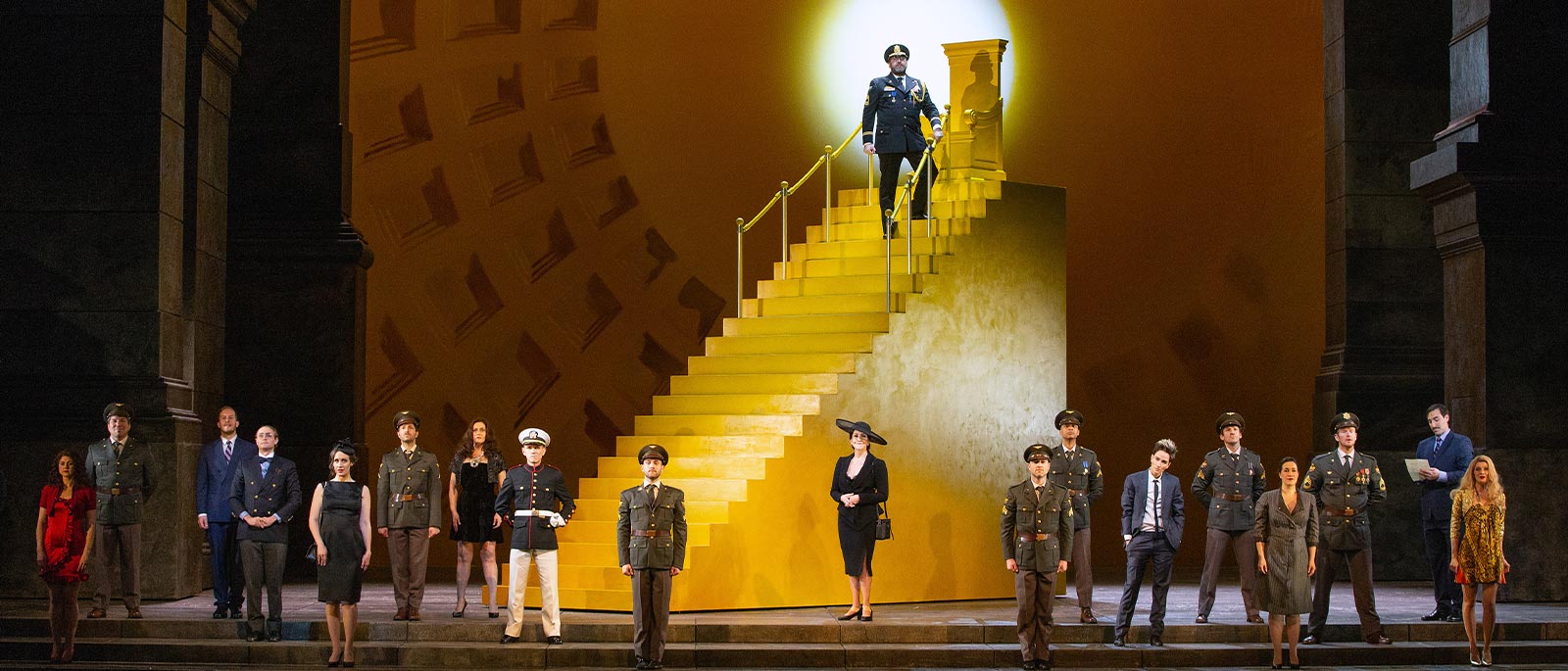 Tuesday, October 27
Handel's Agrippina
Handel's breakout opera masterpiece, Agrippina offers a wryly satirical look at the political maneuverings and personal entanglements of the Roman emperor Claudius, his cadre of advisers and hangers-on, and his cunning wife, Agrippina. During the 2019–20 season, the Baroque black comedy had its long-awaited Met premiere in a new production by Sir David McVicar that updated the action to the present age.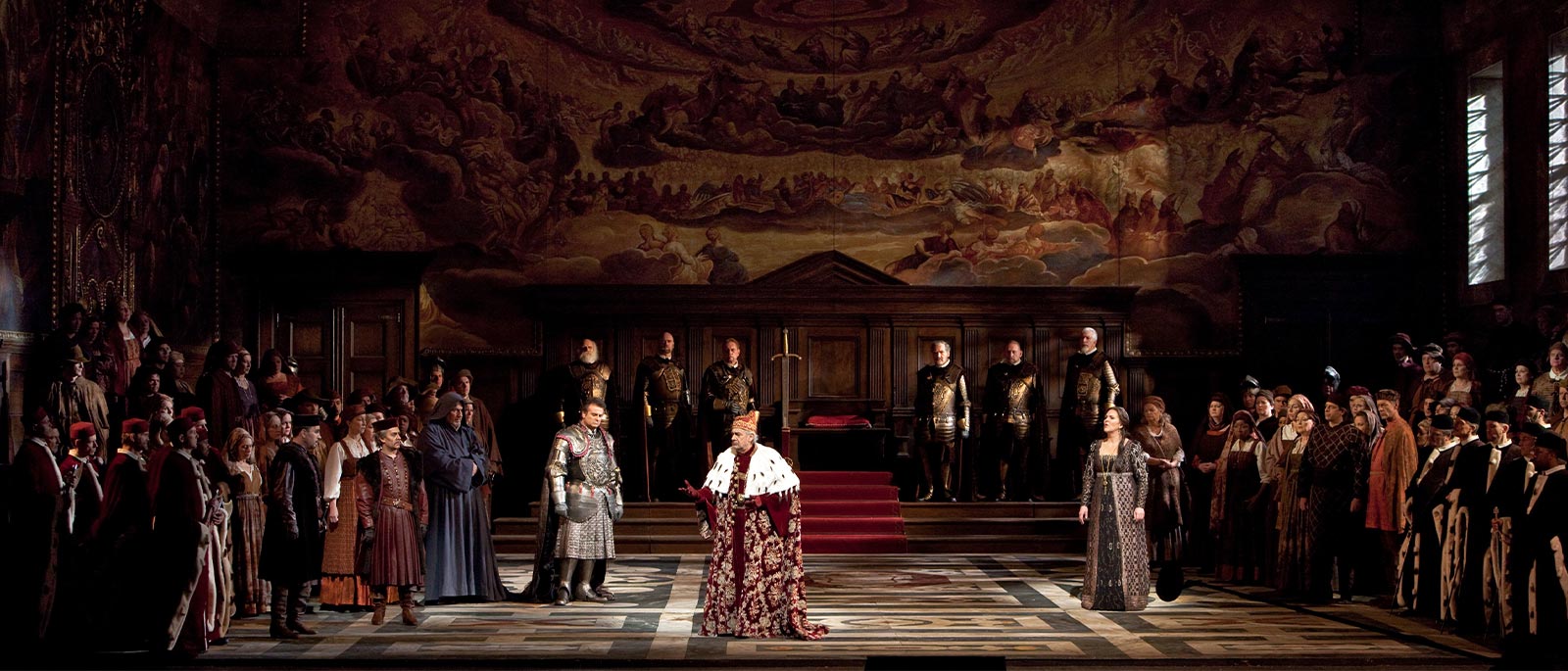 Wednesday, October 28
Verdi's Simon Boccanegra
The title ruler of Simon Boccanegra is one of the repertory's most compelling characters, a 14th-century Doge of Genoa, beset on all sides, juggling political adversaries bent on murder with his love for his long-lost daughter Amelia. In addition to Boccanegra's searing internal conflict between public duty and private grief, the story offers cloak-and-dagger intrigue, passionate young love, and noble sacrifice—set to an unfailingly dramatic, enveloping score that only Verdi could have created.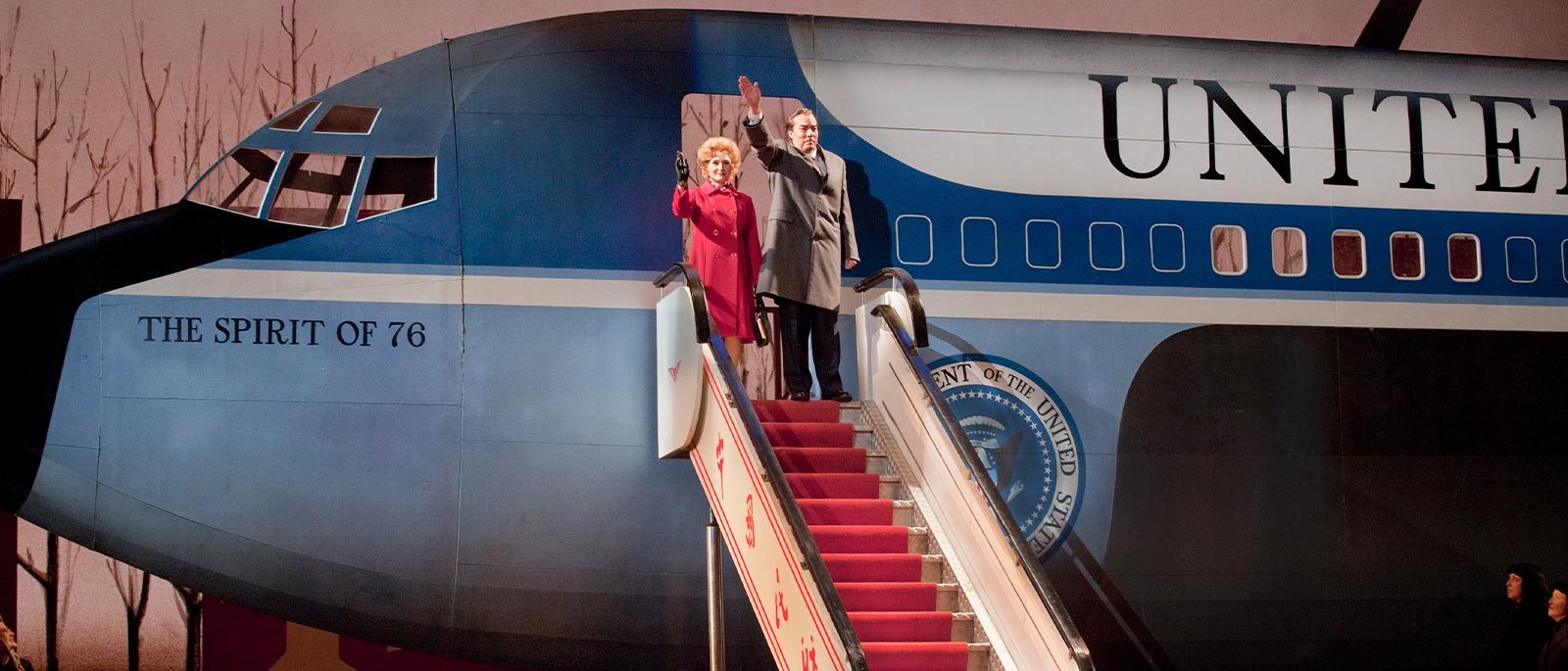 Thursday, October 29
John Adams's Nixon in China
President Nixon's controversial 1972 visit with Chairman Mao in Beijing might seem an unlikely candidate for an operatic retelling, but in the inspired hands of composer John Adams, the meeting of politics and music not only works, it feels essential. The Met's landmark staging brought together a host of modern luminaries, including director Peter Sellars and choreographer Mark Morris, who vividly capture the tense mood of the historical moment. A must-see for those who like their opera thought provoking, sensational, and true to life.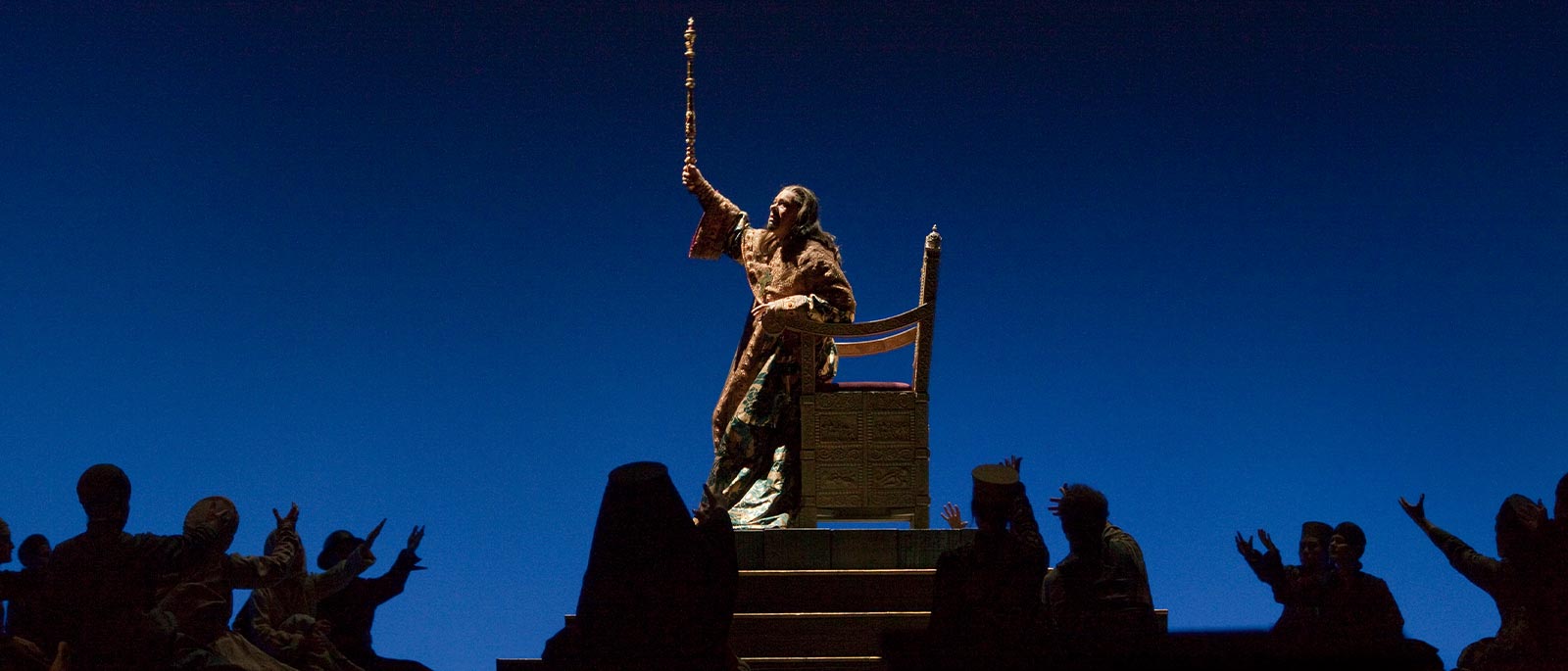 Friday, October 30
Mussorgsky's Boris Godunov
Widely considered the composer's masterpiece, yet subject to revision by more than one famous successor (among them Rimsky-Korsakov and Shostakovich, many of whose "improvements" have since fallen out of style), Mussorgsky's historical opera covers the turbulent interregnum period of early 17th-century Russia, when the title tsar, his son, and a Polish pretender to the throne were all jockeying for power. The resulting opera is nothing short of magnificent: a colossal vehicle for a star bass with King Lear-level acting chops, an exceptional cast of more than a dozen principals, and a bejeweled, bell-heavy coronation scene unequalled in the repertoire.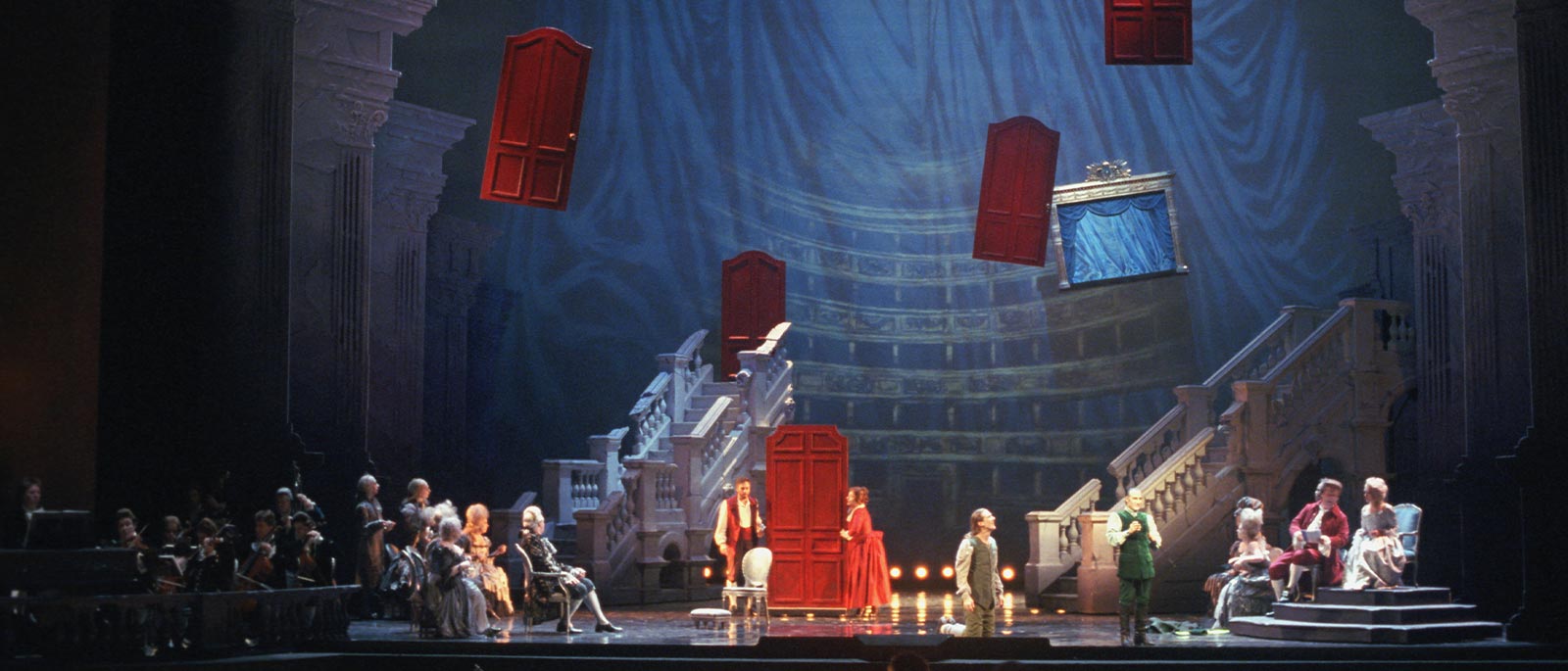 Saturday, October 31
John Corigliano's The Ghosts of Versailles
Commissioned by the Met in 1980, John Corigliano's The Ghosts of Versailles takes as its jumping-off point Beaumarchais's La Mère Coupable (The Guilty Mother), the final entry in the trilogy of plays that began with The Barber of Seville and The Marriage of Figaro. But in a triumph of imagination, Corigliano and librettist William M. Hoffmann set their scene in an otherworldly version of Louis XVI's court, populated by the ghosts of familiar figures such as Marie Antoinette, Count Almaviva, Figaro and Susanna, and Beaumarchais himself. Despite the modern twist, however, the opera revels in the same intrigues and hijinks that turn the gears of Mozart's and Rossini's earlier Beaumarchais adaptations.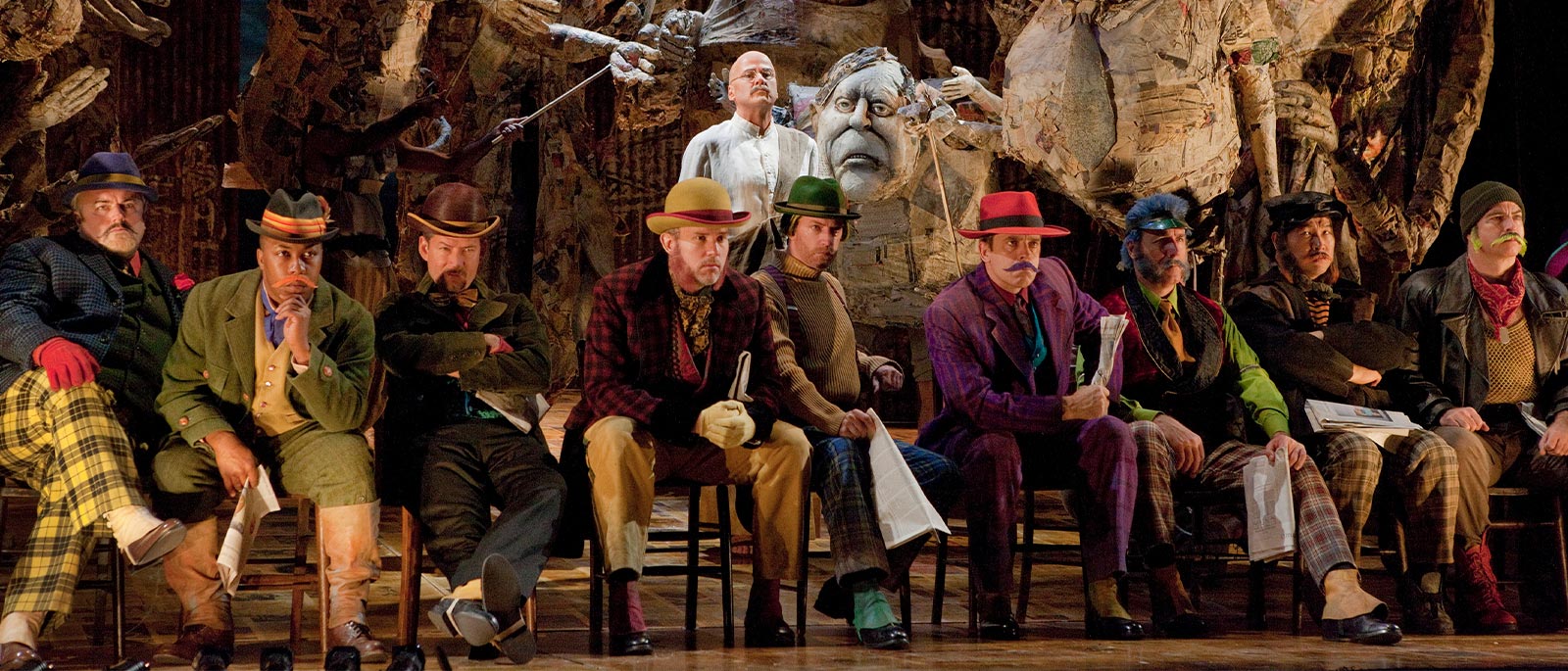 Sunday, November 1
Philip Glass's Satyagraha
The second installment of Philip Glass's Portrait Trilogy of operas based on the lives of important historical figures—which began with Einstein on the Beach and concluded with Akhnaten—Satyagraha is inspired by Mahatma Gandhi and his ideology of achieving change through peaceful protest and civil disobedience. With a libretto assembled using text from the Bhagavad-Gita, sung in the original Sanskrit, the opera has no concrete plot, instead layering various historical vignettes, political statements, philosophical musings, and parables to form a meditative work that is as much manifesto as music or theater.