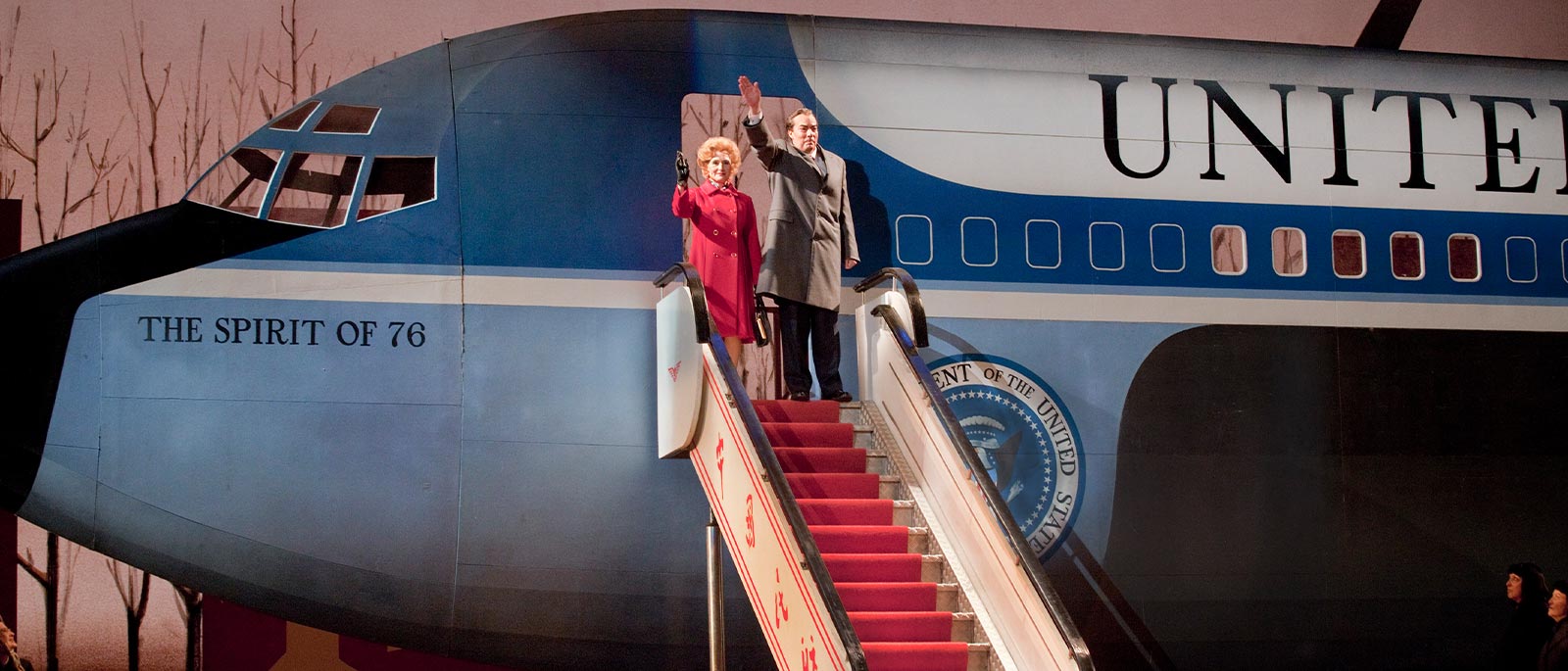 Nightly Opera Streams, October 26–November 1
Politics in Opera
With the U.S. national elections just days away, this week of free streams features seven operas that put political drama at center-stage. Explore the articles and resources below to expand your knowledge and enhance your experience as you enjoy the performances. And if you are a U.S. citizen, be sure to vote on November 3! A full schedule for the week is available at the bottom of this page.
Met Stars Live in Concert: If you enjoy the Nightly Opera Streams, be sure not to miss our acclaimed pay-per-view concert series, presenting opera's greatest stars performing live via satellite from striking locations across Europe and the U.S.
The coronavirus pandemic has had overwhelming economic implications for the Met. If you're enjoying our free Nightly Opera Streams and would like to help, please consider donating to our urgent fundraising campaign.
Or, donate by text message: Text METOPERA to 44321 in the U.S. or 1-917-999-0700 for other countries. Standard text messaging rates apply.
Week 33 (Politics in Opera)
Monday, October 26
Verdi's Don Carlo
Starring Renata Scotto, Tatiana Troyanos, Vasile Moldoveanu, Sherrill Milnes, and Paul Plishka, conducted by James Levine. From February 21, 1980.
Tuesday, October 27
Handel's Agrippina
Starring Brenda Rae, Joyce DiDonato, Kate Lindsey, Iestyn Davies, Duncan Rock, and Matthew Rose, conducted by Harry Bicket. From February 29, 2020.
Wednesday, October 28
Verdi's Simon Boccanegra
Starring Adrianne Pieczonka, Marcello Giordani, Plácido Domingo, and James Morris, conducted by James Levine. From February 6, 2010.
Thursday, October 29
John Adams's Nixon in China
Starring Kathleen Kim, Janis Kelly, Robert Brubaker, Russell Braun, James Maddalena, and Richard Paul Fink, conducted by John Adams. From February 12, 2011.
Friday, October 30
Mussorgsky's Boris Godunov
Starring Ekaterina Semenchuk, Aleksandrs Antonenko, Oleg Balashov, Evgeny Nikitin, René Pape, Mikhail Petrenko, and Vladimir Ognovenko, conducted by Valery Gergiev. From October 23, 2010.
Saturday, October 31
John Corigliano's The Ghosts of Versailles
Starring Teresa Stratas, Håkan Hagegård, Gino Quilico, Graham Clark, Marilyn Horne, and Renée Fleming, conducted by James Levine. From January 10, 1992.
Sunday, November 1
Philip Glass's Satyagraha
Starring Rachelle Durkin, Richard Croft, Kim Josephson, and Alfred Walker, conducted by Dante Anzolini. From November 19, 2011.