Weekly Guide: October 19–25
The laughs will come early and often in a week of Nightly Opera Streams featuring seven of opera's most beloved comedies. Learn more about these side-splitting masterpieces in the guide below.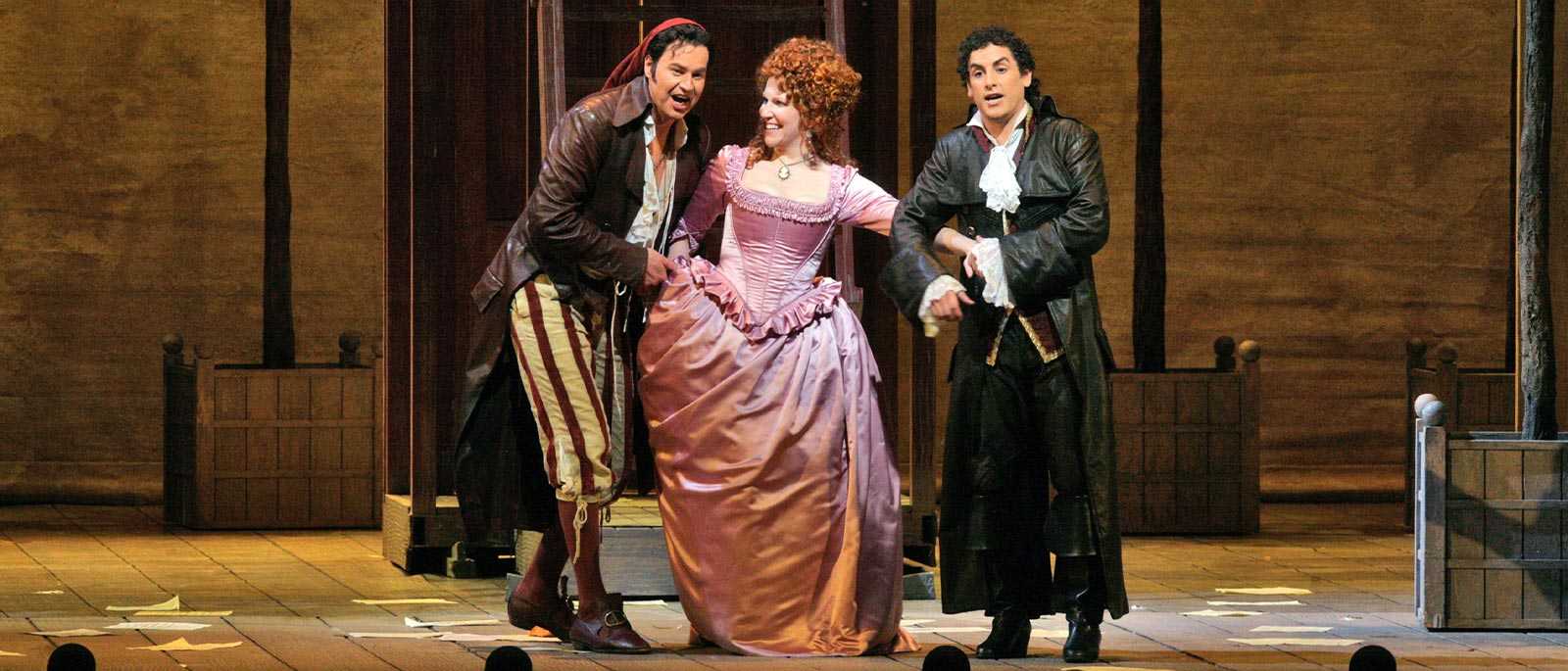 Monday, October 19
Rossini's Il Barbiere di Siviglia
Rossini's irreverent farce about a feisty young noblewoman with a mind of her own has delighted operagoers for more than two centuries. Its setting—rustic Seville—and zany storyline call for a cast of ace performers with dazzling stage presence, sizzling comic timing, and vocal agility to spare, making this the perfect playground for virtuoso singers as well as an ideal viewing experience for audiences of all ages.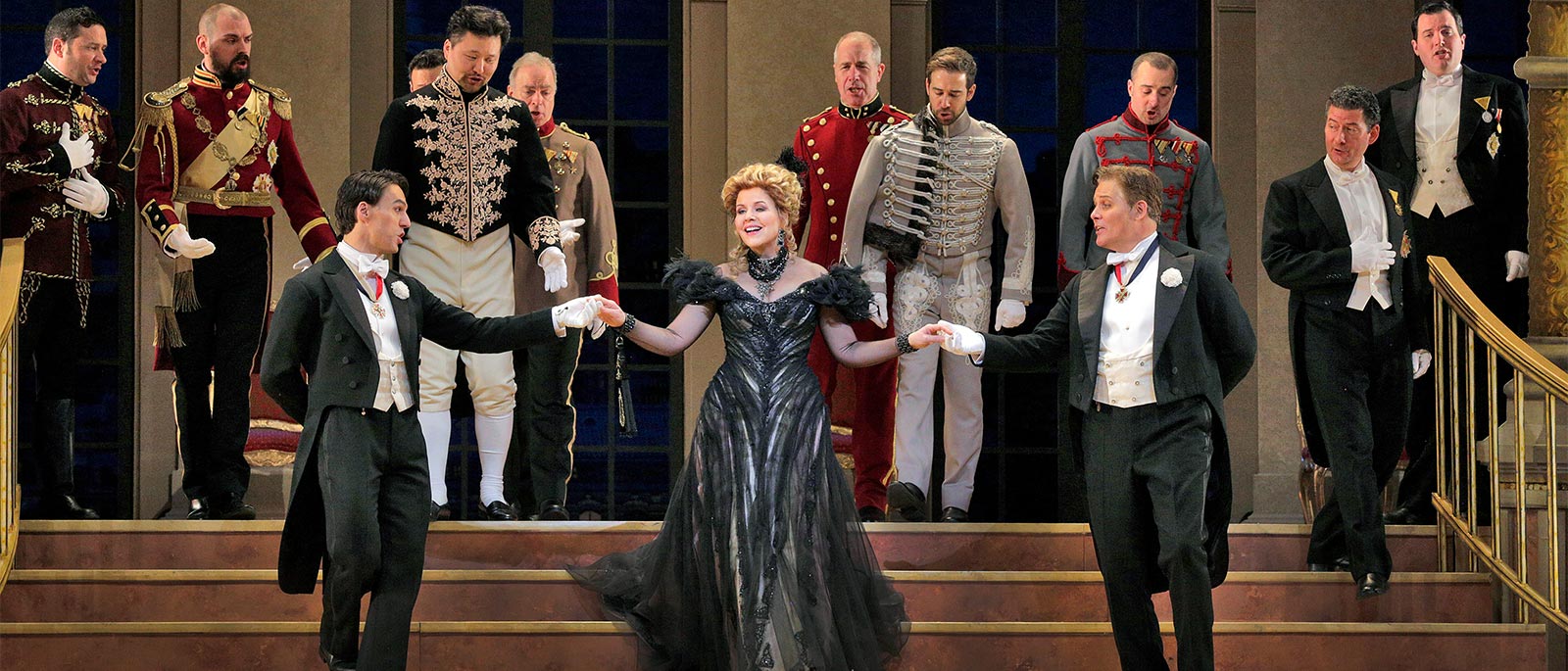 Tuesday, October 20
Lehár's The Merry Widow
This witty gem by Franz Lehár, the early 20th century's reigning grand duke of Viennese operetta, goes down like fine riesling and continues to enchant with its mash-up of Balkan embassy politics, lilting waltzes, can-can dancers, and the wealthy title character's beloved centerpiece aria about a Slavic wood sprite called a Vilja. The Met's tantalizing, taffeta-and-lace production delivers all the goods, in English, with an ideal cast of opera and Broadway stars.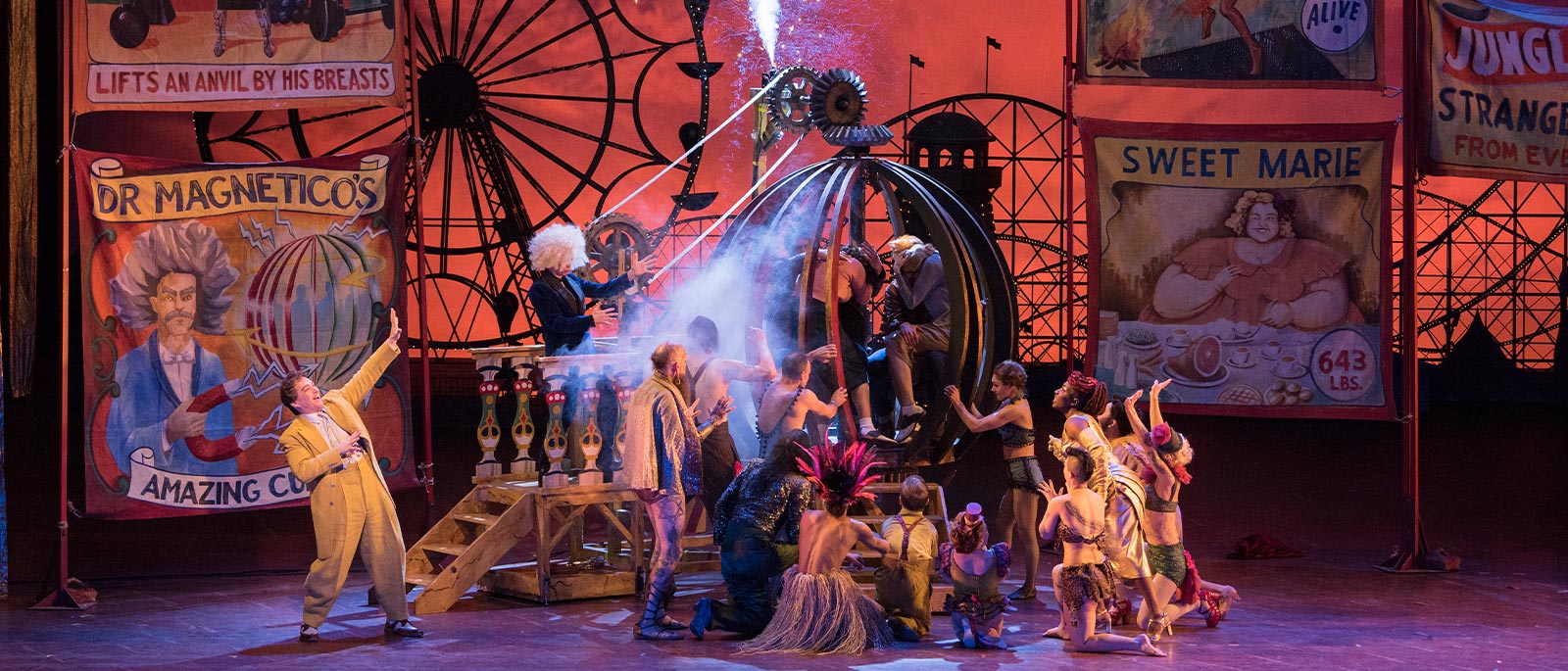 Wednesday, October 21
Mozart's Così fan tutte
The last of Mozart's legendary collaborations with librettist Lorenzo Da Ponte, this exuberant comedy of manners and morals tracks an ill-conceived bet about women's fidelity and the darkly hilarious fall-out it produces. The master composer lines his score with stunning arias, ebullient ensembles, and frothy orchestral accompaniments, while Phelim McDermott's staging relocates the hijinks to 1950s Coney Island, offering a fun and zany take on this comic masterpiece.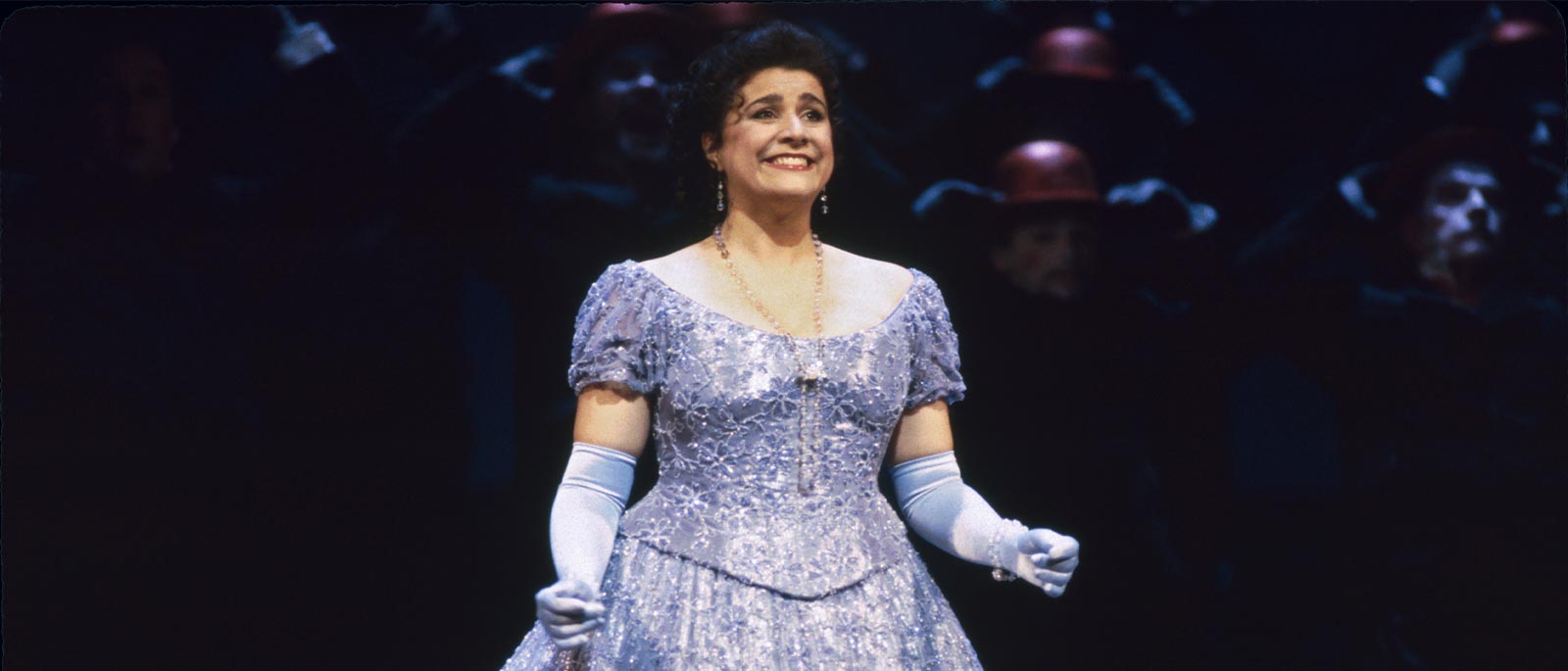 Thursday, October 22
Rossini's La Cenerentola
A timeless tale told in a florid bel canto style, Rossini's take on the Cinderella story offers an ideal propellant for a virtuosic mezzo-soprano to rocket from rags to riches. But in this retelling, the supporting characters soar just as high: Cinderella's Prince, her stepfather, and the Prince's valet are given memorable arias, and the composer rounds out his score with ingenious ensemble flourishes. A vivacious masterpiece, La Cenerentola brings stock fairy tale characters to dazzling life.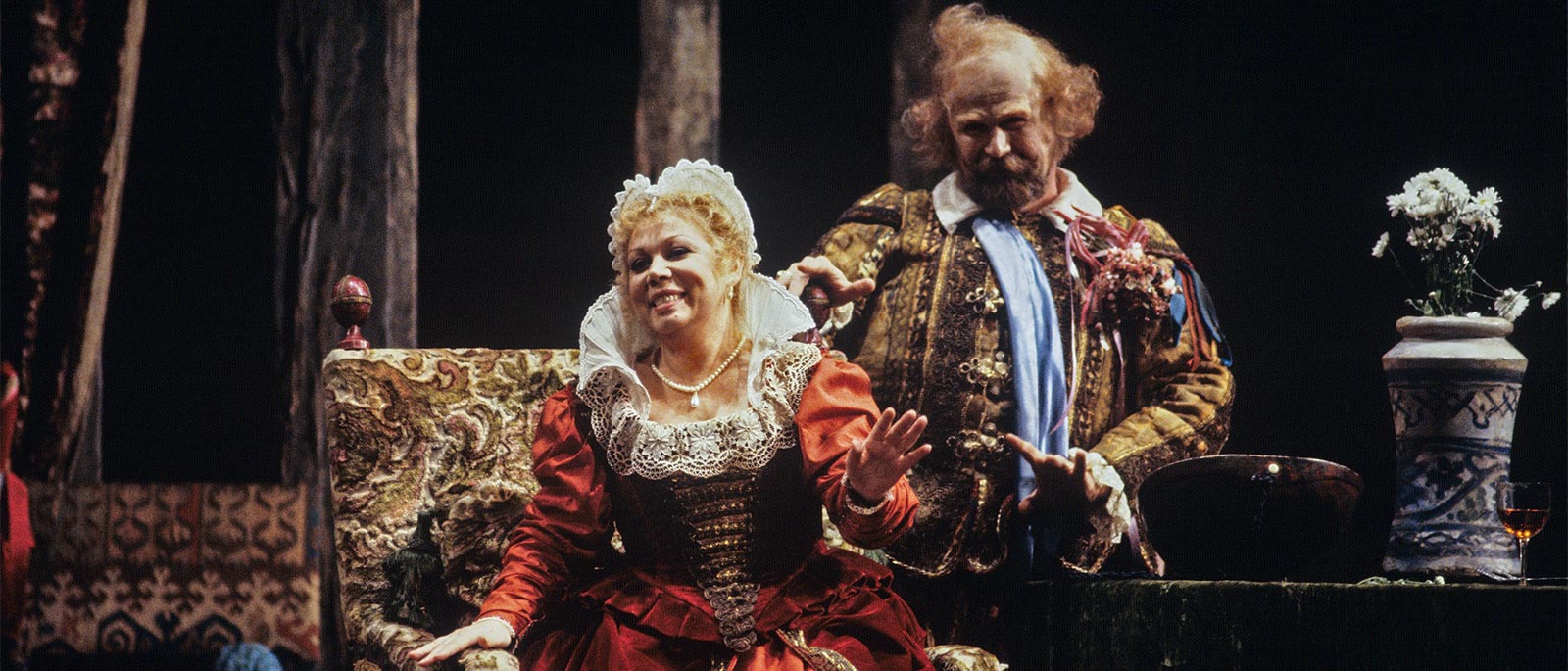 Friday, October 23
Verdi's Falstaff
Verdi finished his sublime final opera when he was almost 80 years old, capping a fruitful career with a bawdy adaptation of scenes from Shakespeare's The Merry Wives of Windsor and Henry IV. His classic operatic farce charts a knight's gold-digging efforts to seduce two married women, leading to belly-flopping failure on both counts. The score, meanwhile, is a complete tour de force, demonstrating the old master's still-youthful panache, as well as his profound insight into human nature.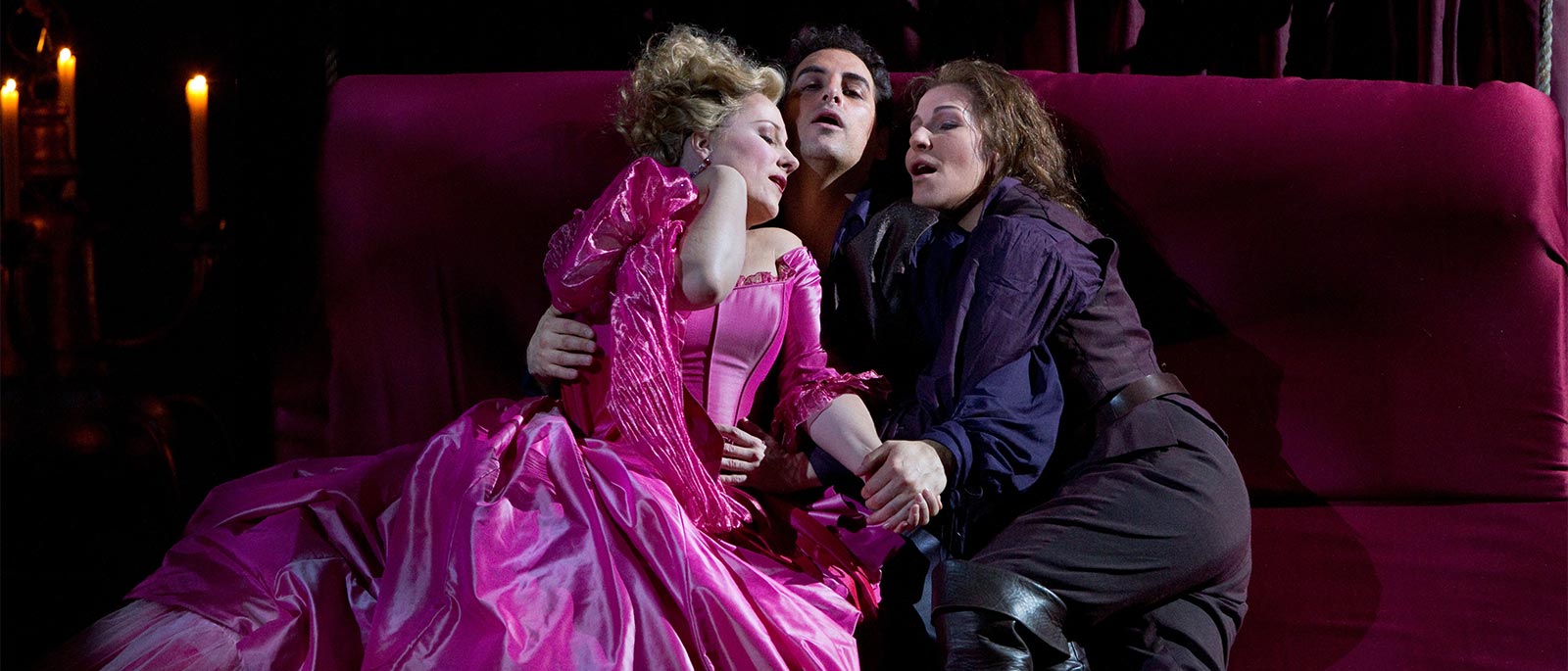 Saturday, October 24
Rossini's Le Comte Ory
Set during the Crusades in 13th-century Touraine, Rossini's French farce chronicles a caddish count who, along with the rest of his footmen, disguises himself as a nun in order to hide in a convent and snag his love interest, a virtuous countess named Adèle. Hilarity ensues, as do several of the composer's most piquant and cleverly orchestrated musical moments—including a powerful gender-bending trio featuring a man dressed as a woman, a woman dressed as a man, and a noblewoman masquerading as an abbess.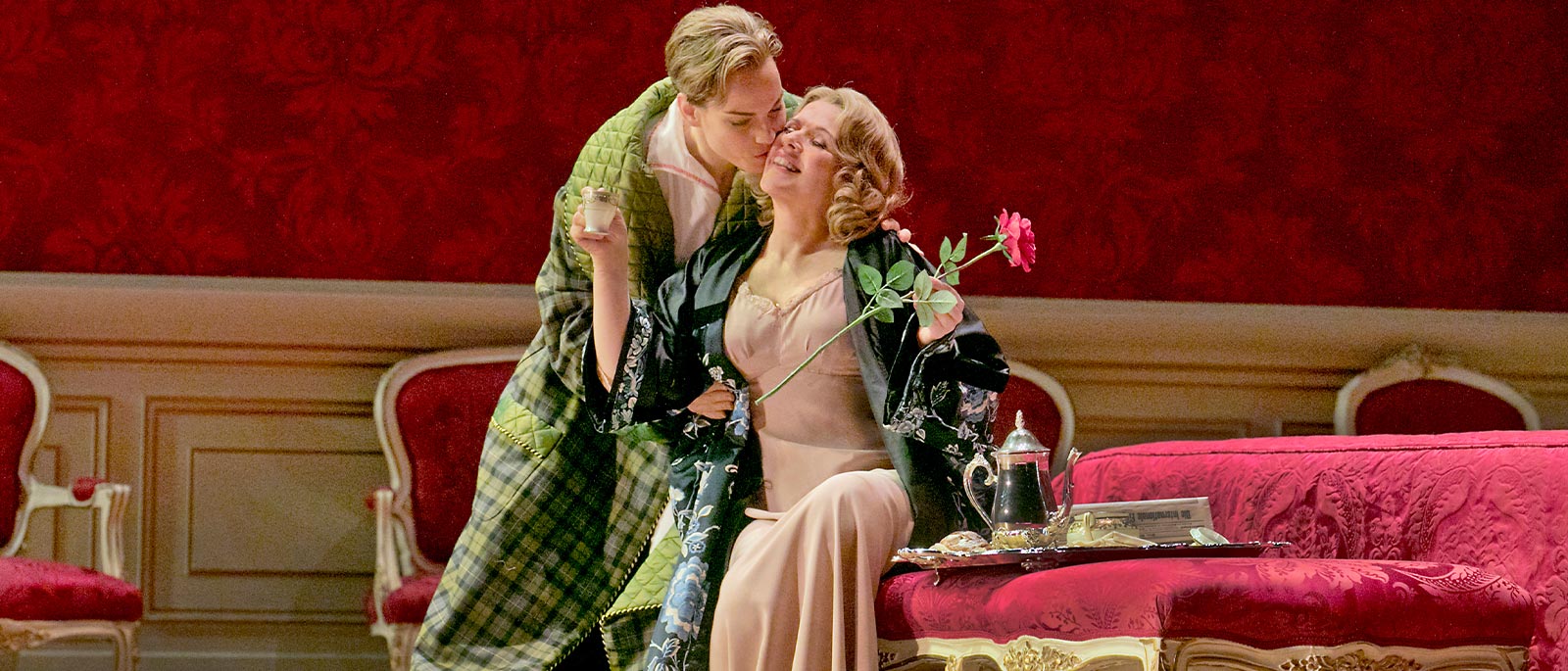 Sunday, October 25
Strauss's Der Rosenkavalier
After scandalizing the opera world with Salome and Elektra—a pair of stark, psychoanalytic portraits of biblical and ancient Greek heroines—Strauss composed this modern drawing-room comedy to great popular acclaim. The work, which follows the sexual indiscretions and romantic entanglements of several aristocratic characters, presents love, desire, and nobility as distinctly double-sided coins: coming-of-age discovery vs. the wisdom of aging, and the thrill of pursuing new desires vs. noble self-sacrifice for the greater good. The score draws on a rich orchestral palette that would come to define the composer's mature work.