Weekly Guide: October 5–11
Our second week dedicated entirely to the operas of Richard Wagner features seven of the revolutionary composer's awe-inspiring masterworks, including classic telecasts of Otto Schenk's historic staging of the Ring cycle. Learn more about the impressive lineup with this guide.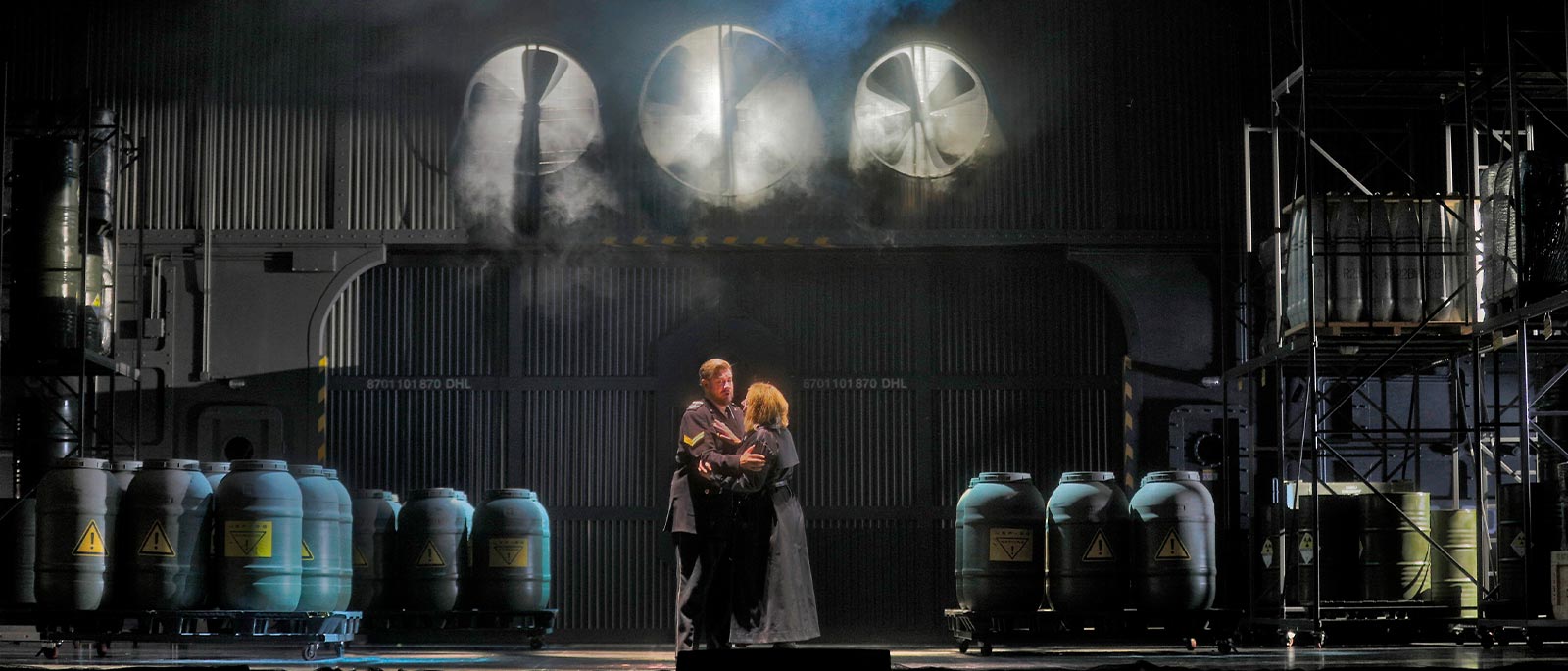 Monday, October 5
Wagner's Tristan und Isolde
Inspired by Wagner's own tortured affair with the wife of his patron, this searing masterwork is based on Arthurian legend and tells of an illicit romance between a Breton nobleman and the Irish princess betrothed to his uncle and king. The composer's larger-than-life sensibilities are on full display throughout the score: Along with intoxicating orchestral music that surges in tandem with the couple's burgeoning passion and a chord left symbolically unresolved until the last moments of the opera, the opera also features one of the repertory's most soaring and ecstatic final climaxes, as Isolde surrenders to a love so powerful that she transcends life itself.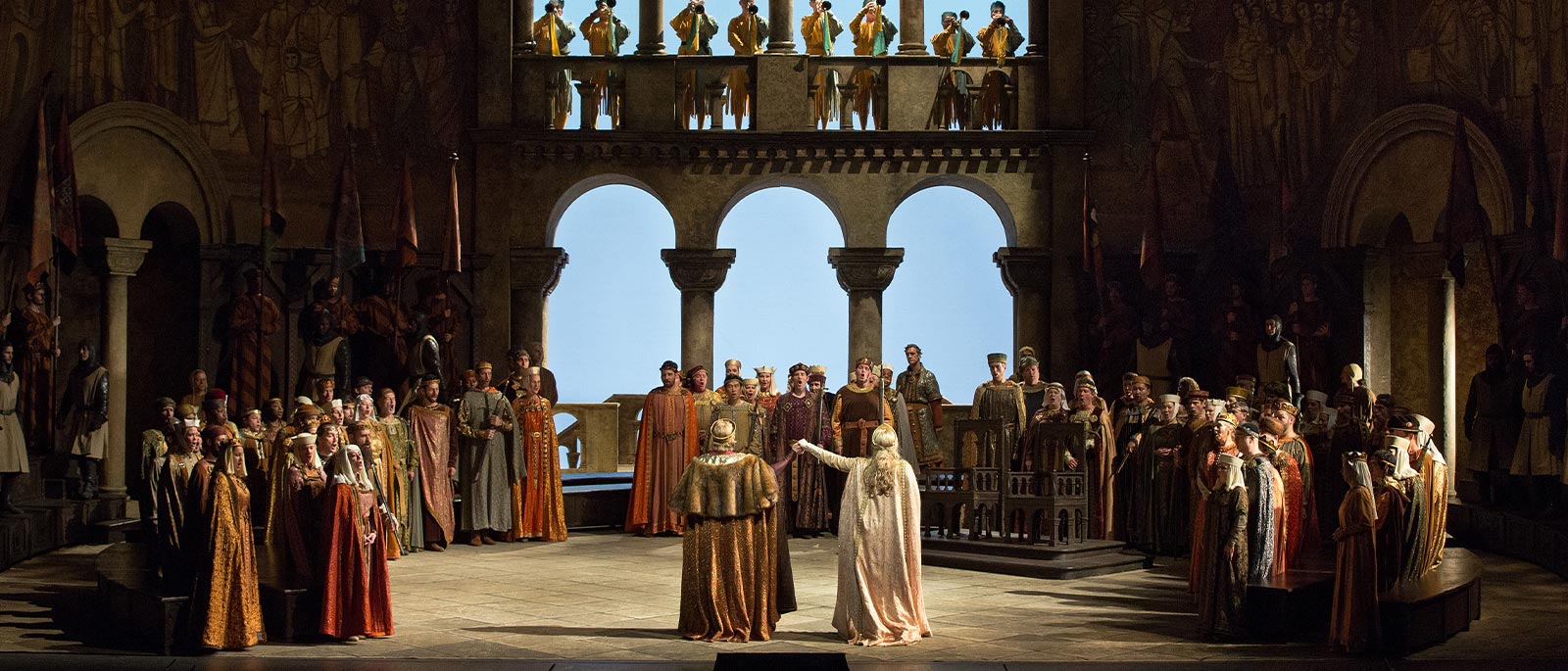 Tuesday, October 6
Wagner's Tannhäuser
One of Wagner's earliest successes, Tannhäuser features some of the composer's most groundbreaking and unforgettable music, as well as a theme that he would revisit again and again later in his career—the redemptive and transcendent power of love. The enchanting plot harks back to medieval history: Wolfram is an earnest Minnesänger (a kind of lovesick 13th-century troubadour) who desires the virtuous Elisabeth. She, however, has eyes for another: the rebellious knight Tannhäuser, who in turn cannot get over an overwhelming sensual experience in the realm of the goddess Venus, and is banished for singing her praises at court. Only saintly Elisabeth's death can atone for his misdeeds.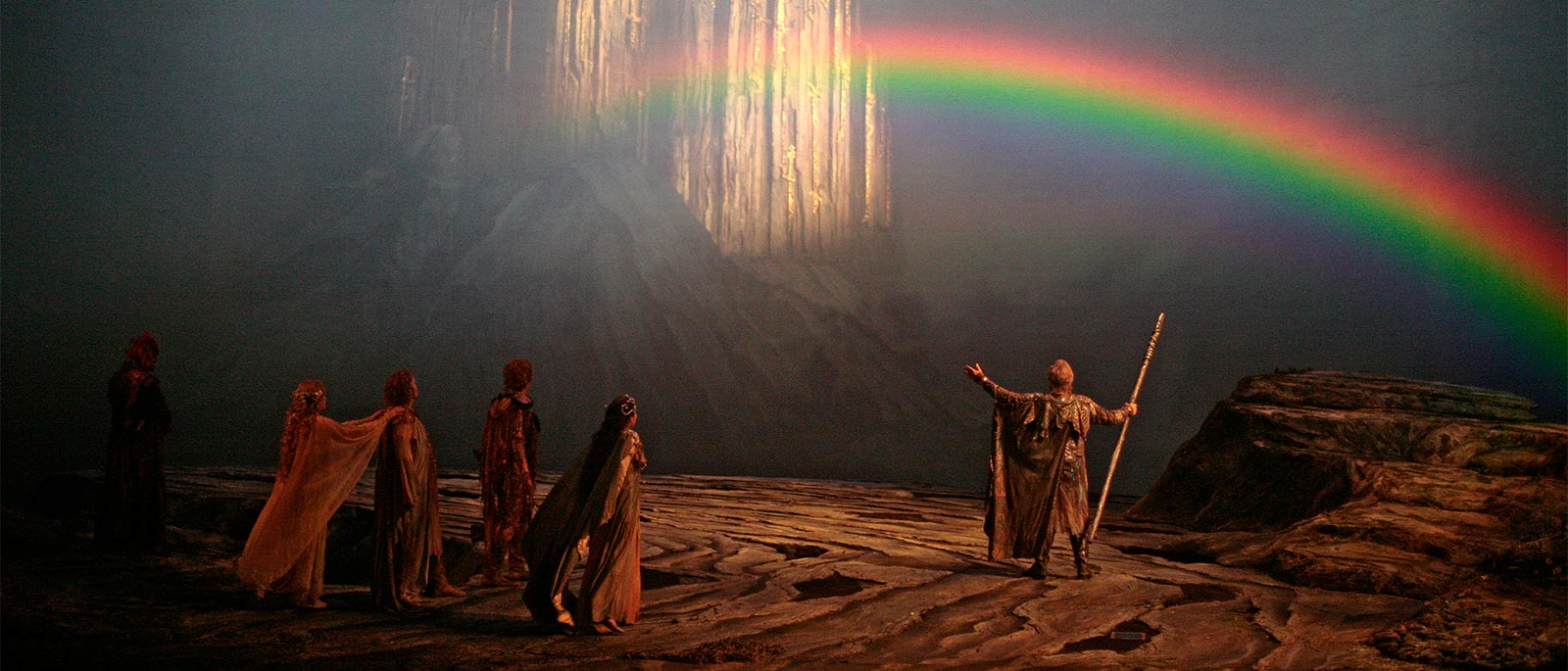 Wednesday, October 7
Wagner's Das Rheingold
Like many of his German Romantic contemporaries, Wagner found great inspiration in Scandinavian mythology, whose stubborn and intemperate gods and goddesses stirred up enough drama to fuel many hours at the opera. His magnificent four-part series Der Ring des Nibelungen, is an epic tale modeled on the ancient Norse sagas. In this first installment, Wagner introduces the lustful and conniving dwarf Alberich, who steals a hunk of gold from the Rhinemaidens, forging from it an all-powerful ring and setting into motion a series of events that will leave the world—and its roster of gods, goddesses, demigods, giants, and mortals—forever changed.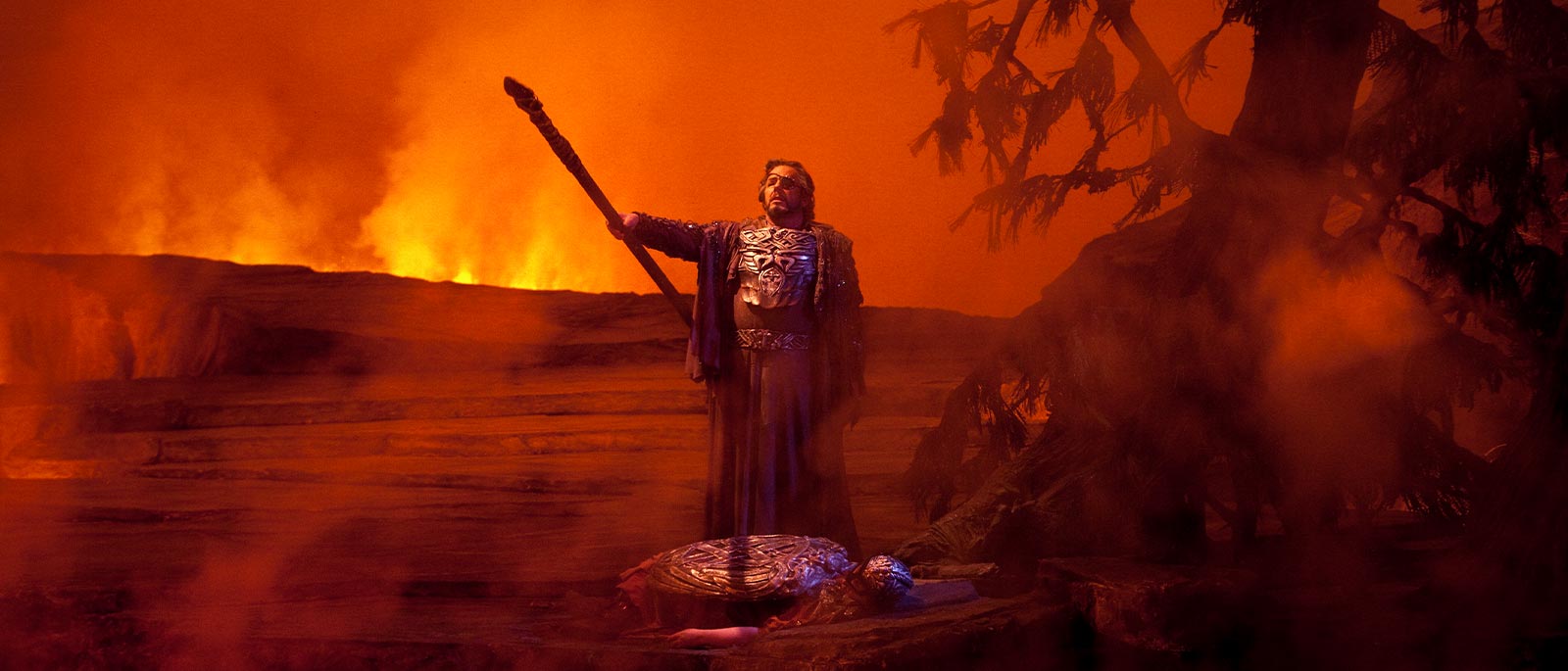 Thursday, October 8
Wagner's Die Walküre
The second installment of the Ring cycle, Die Walküre is the most popular and most self-contained episode in the epic tetralogy. It combines the mythical machinations of gods and demigods with the deeply human love story of the brave hero Siegmund and the dignified Sieglinde, whose passion is undiminished even when they discover that they are long-lost brother and sister, separated at birth. It also features one of opera's most touching father-daughter relationships—that between Wotan, king of the gods, and his warrior-maiden daughter Brünnhilde, leader of the Valkyries.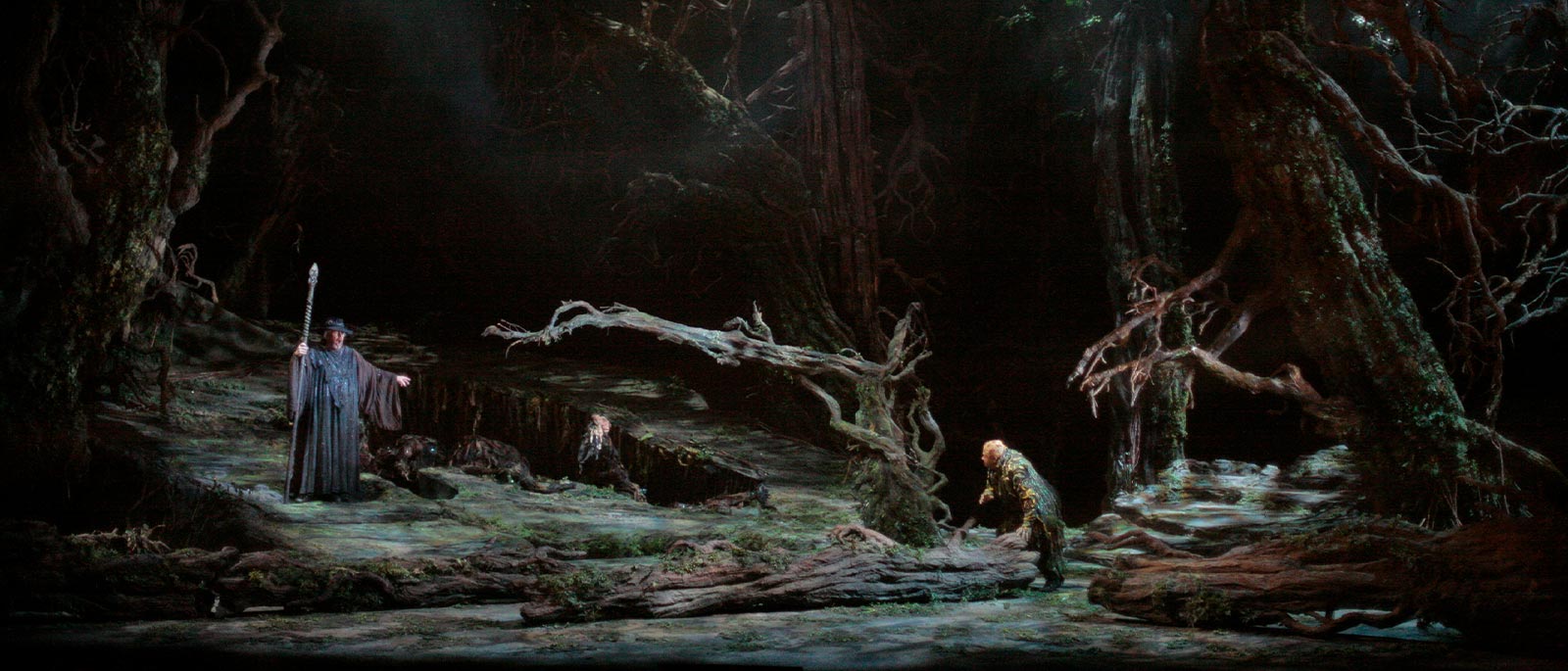 Friday, October 9
Wagner's Siegfried
By Part Three of the Ring, Siegfried, the strapping son of the Völsung twins, is fully grown and living in the woods with the dwarf Mime—brother of the lustful Nibelung from Das Rheingold. Mime's scheme is to recapture his brother's ring, currently hoarded by Fafner, a miserable giant who has transformed himself into a dragon. Siegfried has other ideas, and upon meeting Wotan, who visits him in the guise of a mysterious wanderer, he resolves to kill Fafner himself with the sword his father plucked from the ash tree, and do away with Mime in the process. Being an epic hero who doesn't know fear, he easily succeeds at both endeavors, and eventually chances upon the circle of fire in which Brünnhilde (his aunt and the most beautiful woman he's ever seen) lies asleep. He rescues her, and they begin one of opera's most bizarre yet thrillingly romantic relationships—and one whose uncomfortable nature is once again swept away by Wagner's infectious, soaring music.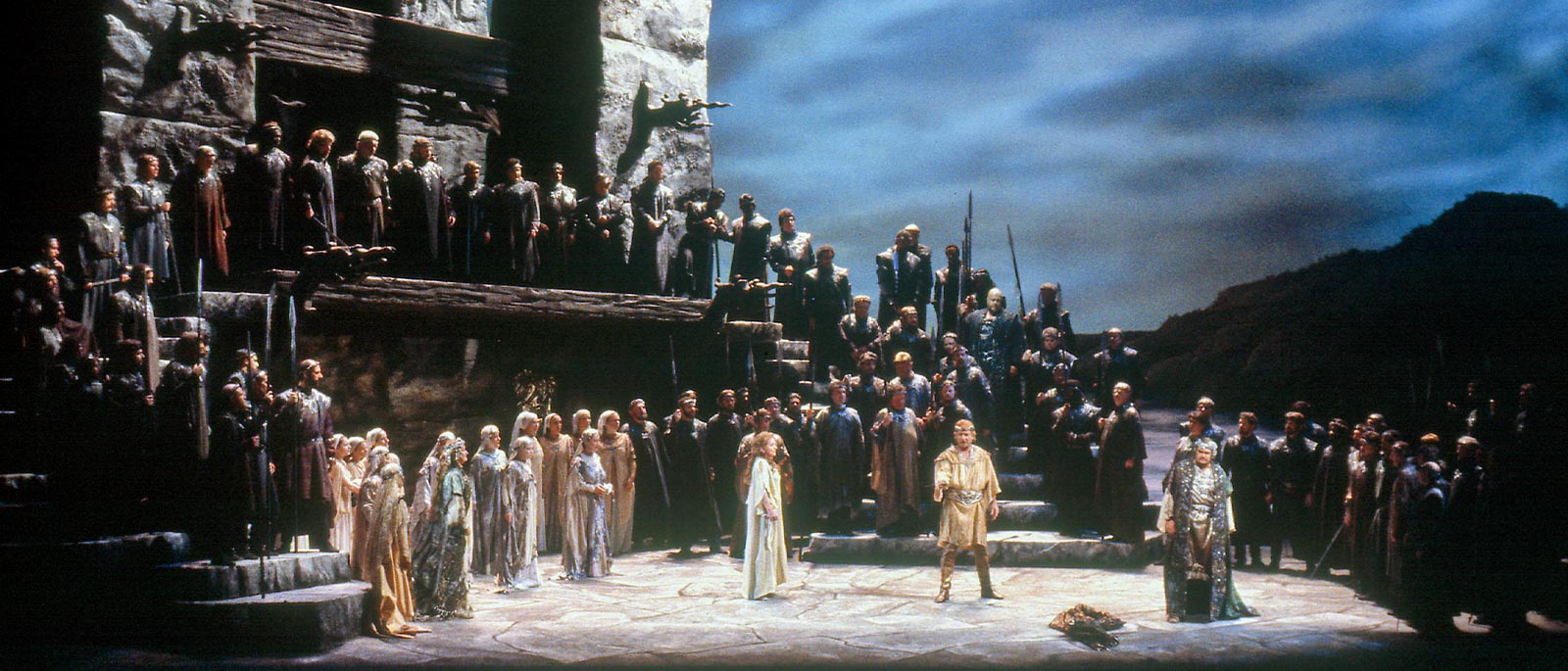 Saturday, October 10
Wagner's Götterdämmerung
At the center of the exhilarating final episode of the Ring cycle are Siegfried and Brünnhilde, whose romance is doomed from the start: Hagen, chief minister of the Gibichung clan, intends to steal the ring for himself by wedding Brünnhilde to his half-brother Gunther and Siegfried to their sister, Gutrune. Gunther drugs Siegfried so that he will agree to wed Gutrune. At the wedding party, the unwitting Brünnhilde is crushed and infuriated by Siegfried's infidelity, shaming him in front of the Gibichungs and banding with Gunther to hatch an assassination plot. Siegfried is still wearing the cursed ring when he is killed. When she unravels this web of treachery, Brünnhilde resolves to put an end to it. She takes the ring and rides her horse into Siegfried's enormous funeral pyre—an immolation that leads to cleansing apocalypse. The Rhine overflows, reclaiming its gold, Valhalla burns with its gods inside, and a new age dawns.
Sunday, October 11
Wagner's Parsifal
The composer's final masterwork, about a naive young hero's quest to restore the Holy Grail, demands unparalleled stamina from singers, conductor, and audience alike. Yet the payoff is an operatic experience as profound as anything in the canon, with an overwhelming, symphonic score, compelling psychological portraits, and a message of absolute redemption. The Met's probing, post-apocalyptic setting by François Girard uses striking imagery to explore the work's themes of destruction, reconciliation, and salvation, and in tenor Jonas Kaufmann, audiences find the ideal interpreter of the title character.