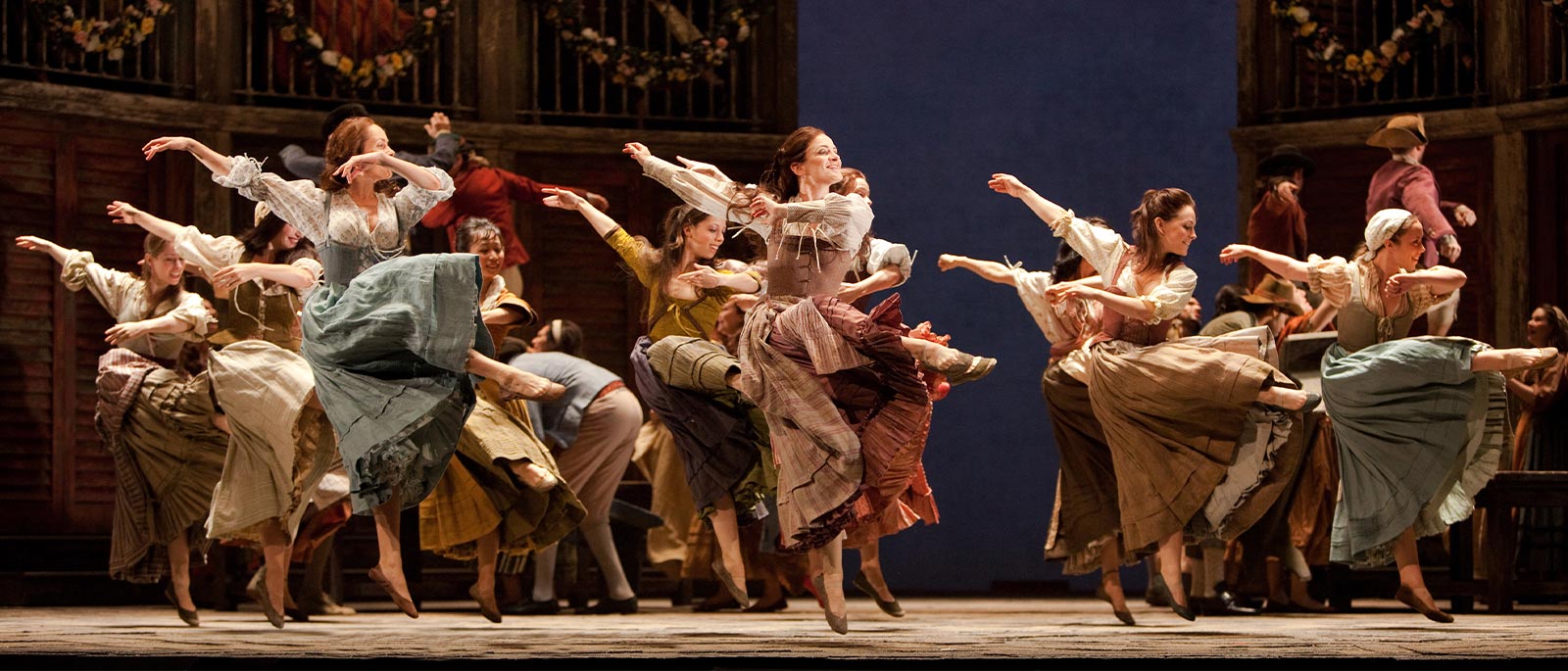 Nightly Opera Streams, September 28–October 4
Revel in the operatic genius of Mozart with a marathon of his unsurpassed masterpieces. Explore the articles and resources below to expand your knowledge and enhance your experience as you enjoy the free streams. A full schedule for the week is available at the bottom of this page.
Met Stars Live in Concert: If you enjoy the Nightly Opera Streams, be sure not to miss our acclaimed pay-per-view concert series, presenting opera's greatest stars performing live via satellite from striking locations across Europe and the U.S.
The coronavirus pandemic has had overwhelming economic implications for the Met. If you're enjoying our free Nightly Opera Streams and would like to help, please consider donating to our urgent fundraising campaign.
Or, donate by text message: Text METOPERA to 44321 in the U.S. or 1-917-999-0700 for other countries. Standard text messaging rates apply.
Week 29 (Mozart Week)
Monday, September 28
Mozart's Le Nozze di Figaro
Starring Amanda Majeski, Marlis Petersen, Isabel Leonard, Peter Mattei, and Ildar Abdrazakov, conducted by James Levine. From October 18, 2014.
Tuesday, September 29
Mozart's Così fan tutte
Starring Susanna Phillips, Isabel Leonard, Danielle de Niese, Matthew Polenzani, Rodion Pogossov, and Maurizio Muraro, conducted by James Levine. From April 26, 2014.
Wednesday, September 30
Mozart's La Clemenza di Tito
Starring Lucy Crowe, Barbara Frittoli, Elīna Garanča, Kate Lindsey, Giuseppe Filianoti, and Oren Gradus, conducted by Harry Bicket. From December 1, 2012.
Thursday, October 1
Mozart's Die Zauberflöte
Starring Golda Schultz, Kathryn Lewek, Charles Castronovo, Markus Werba, Christian Van Horn, and René Pape, conducted by James Levine. From October 14, 2017.
Friday, October 2
Mozart's Don Giovanni
Starring Marina Rebeka, Barbara Frittoli, Mojca Erdmann, Ramón Vargas, Mariusz Kwiecień, Luca Pisaroni, and Štefan Kocán, conducted by Fabio Luisi. From October 29, 2011.
Saturday, October 3
Mozart's Le Nozze di Figaro
Starring Renée Fleming, Cecilia Bartoli, Susanne Mentzer, Dwayne Croft, and Bryn Terfel, conducted by James Levine. From November 11, 1998.
Sunday, October 4
Mozart's Idomeneo
Starring Elza van den Heever, Nadine Sierra, Alice Coote, Matthew Polenzani, and Alan Opie, conducted by James Levine. From March 25, 2017.